Jamie
Business Development Manager
Superpower
I always know the exact time within 10 minutes either way! (So, that's why he's never late for a meeting.)
Kryptonite
Coffee, there's always time for a brew!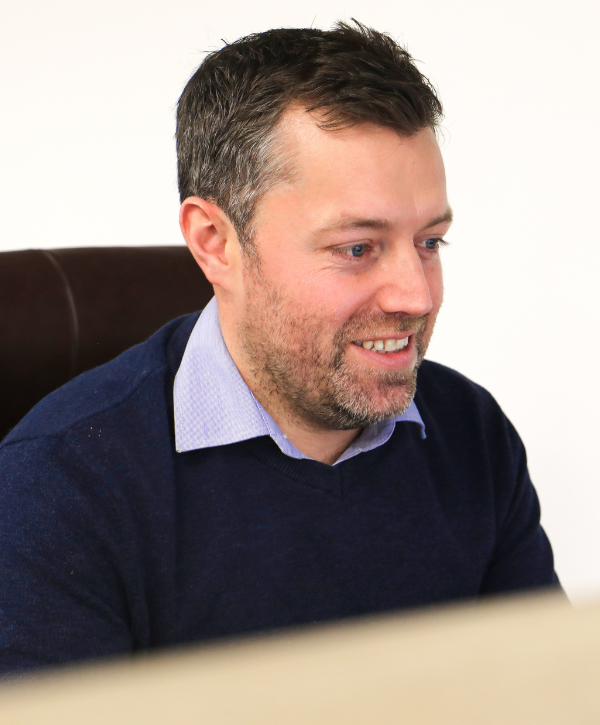 Business Development Manager Jamie is a Cornerstone trailblazer – we've never had one before!
He's joined us from Oldham Community Leisure (OCL), where he was Sales and Marketing Manager and where he got to know us very well indeed as we were the incumbent agency he dealt with for more than four years.
This is what he says about joining the team (and we didn't even have to take his car keys hostage): "Knowing how great the company is, the emphasis on quality and the talented people who are here, I'm delighted to have joined Cornerstone."
He started his working life as a sports coach before graduating from Manchester Metropolitan University with a degree in Psychology of Sport and Exercise. After uni, he spent two years as a holiday rep in Mallorca - but what happens in Mallorca stays in Mallorca!
Returning to wet and windy blighty, he became a membership consultant and then a sales manager with Virgin Active before sales manager roles at Nuffield Health and The Village.
He then spent four years in the recruitment industry before a return to the leisure sector at OCL.
WHY I DO IT
Having worked with Cornerstone, I understand the quality, care and attention to detail that you receive as a client. My aim is to help businesses improve their marketing and communication capabilities by promoting and sharing the support and dedication I received.