From simple tasks to personal assistants – the rise of the ChatBot
10 minute read
What are chatbots?
If you've ever required customer support over the last few years, chances are you've encountered a ChatBot.
ChatBots are programmes built to automatically engage with received messages. They can be programmed to respond the same way each time, to respond differently to messages containing certain keywords and even to use machine learning to adapt their responses to fit the situation.
Whichever way they are programmed, it's safe to say they're now more responsive, smarter and can make a huge difference to the customer-facing side of a business. Advancements in technology mean chatbots are also more personalised and useful than ever.
Sometimes called a 'conversational agent', ChatBots can be used for a wide variety of businesses across all sorts of sectors. They are exceptionally useful for answering quick queries, offering customers a helpful, instant response 24/7, 365 days-a-year.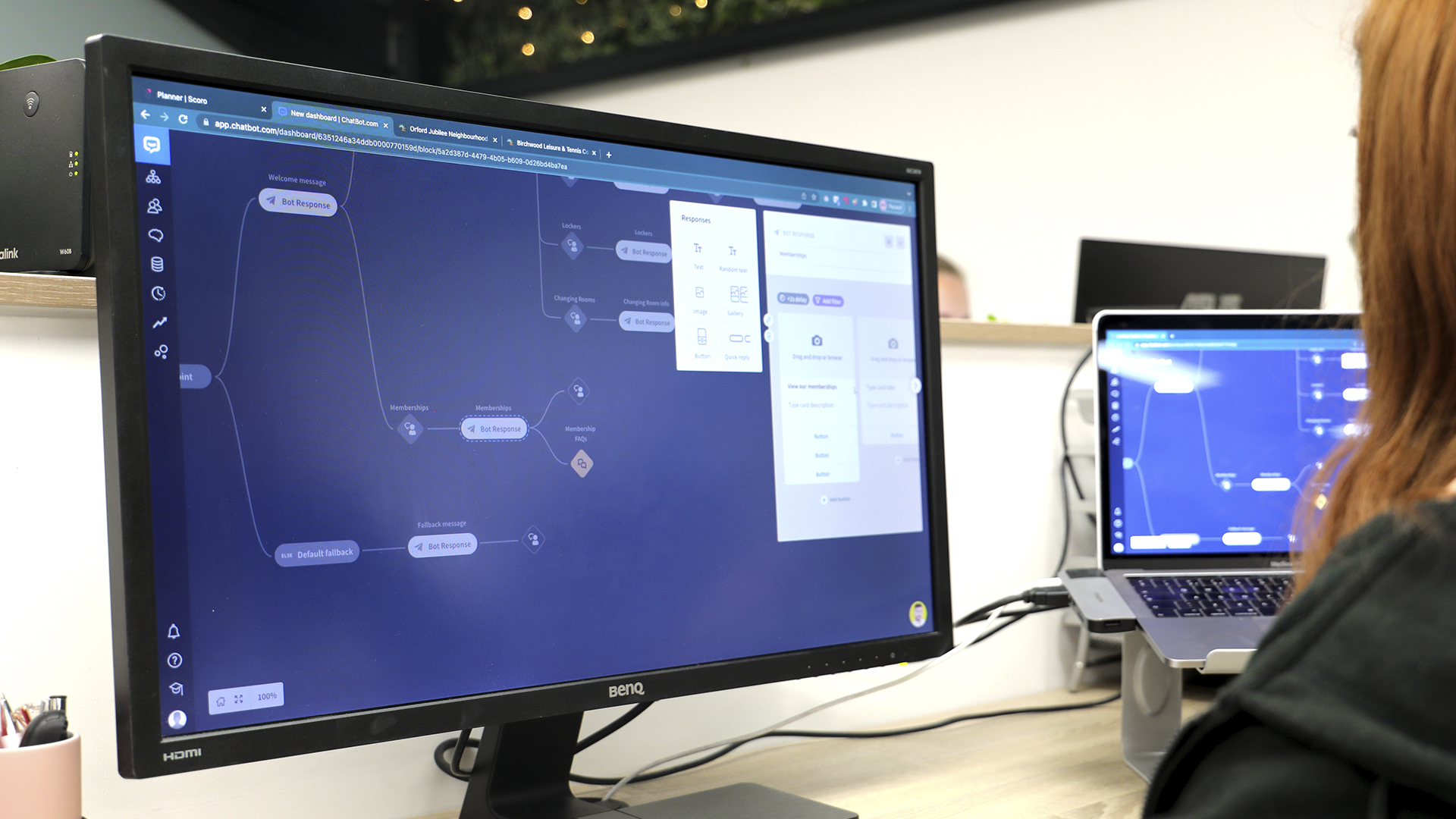 What chatbots can do for business
ChatBots boost operational efficiency and bring cost savings to businesses while offering convenience and added services to internal employees and external customers. They allow companies to easily resolve many types of customer queries and issues while reducing the need for human interaction.
In short, they can:
Handle a multitude of queries and questions at the same time.
Reduce customer service costs.
Increase customer engagement.
Improve customer experience – it's 'always on'!
Reduce the number of phone call and email enquiries.
Increase lead generation.
Businesses that rely solely on 'human power' – staff in other words – can only serve a limited number of people at one time. ChatBots on the other hand, allow businesses to engage with an unlimited number of customers in a personal way and can be scaled up or down according to demand and business needs.
By using ChatBots, a business can provide humanlike, personalised, proactive service to hundreds of people at the same time.
Why were chatbots created?
Visit most business websites and they'll have a Frequently Asked Questions (FAQs) and troubleshooting sections, with the aim of cutting down on costly human interaction.
ChatBots provide a personal alternative to a written FAQs, and they can even triage questions, including handing off a customer issue to a live person – known as LiveChat – if the issue becomes too complex for the chatbot to resolve.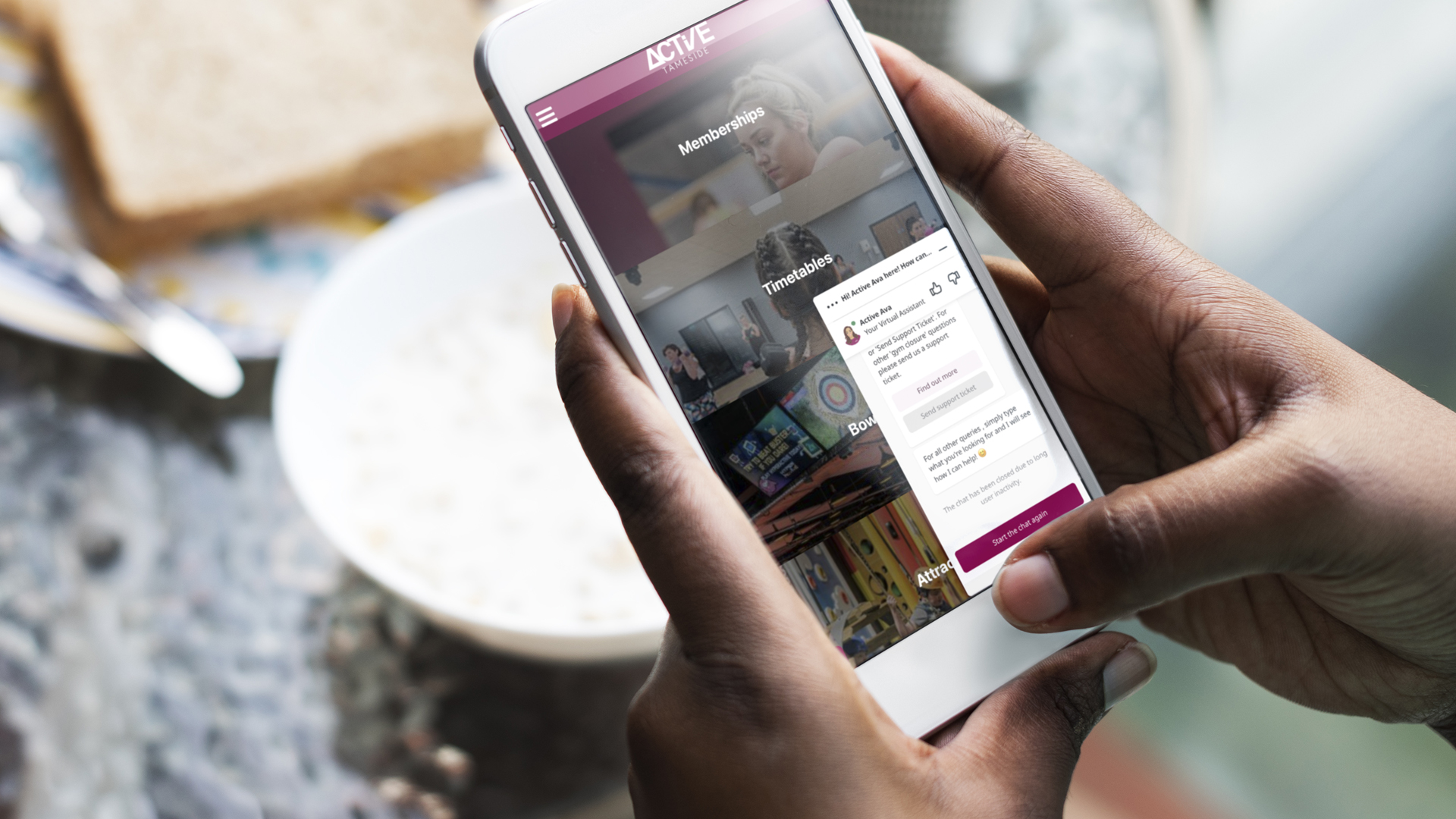 The history of the chatbot
If ChatBots seem like a manifestation of the digital age, you might be surprised to discover the origins arguably date back to the 1940s, and the history includes one Alan Turing – the Manchester mathematician now revered in his home city, and beyond, for his wartime role breaking the Germans' Enigma code, and said by many to be the creator of the world's first computer.
Turing wrote a paper suggesting how to test a 'thinking' machine. In his book, A Brief History of Artificial Intelligence, Keith D Foote writes: "(Turing) believed if a machine could carry on a conversation by way of a teleprinter, imitating a human with no noticeable differences, the machine could be described as thinking."
And so artificial intelligence was born. Since then, AI – the foundation for ChatBots – has progressed to include super-intelligent supercomputers.
The original ChatBot was the phone tree, which led phone-in customers on an often cumbersome and frustrating path of selecting one option after another to wind their way through an automated customer service model. That experience has evolved into today's digital assistants providing  pop-up, live, onscreen chats.
What are the common uses of chatbot?
With an intelligent chatbot, common tasks such as password updates, system status, outage alerts, and knowledge management can be readily automated and made available 24/7, while broadening access to commonly used voice and text-based conversational interfaces.
Business uses are most commonly based around customer service, such as customer contact centres to manage incoming communications and direct customers to the information they are looking for.
From a consumer perspective, chatbots perform a variety of customer services, ranging from ordering event tickets to booking and checking into hotels, to comparing products and services. They are also commonly used to perform routine customer activities in all sorts of sectors from retail to banking.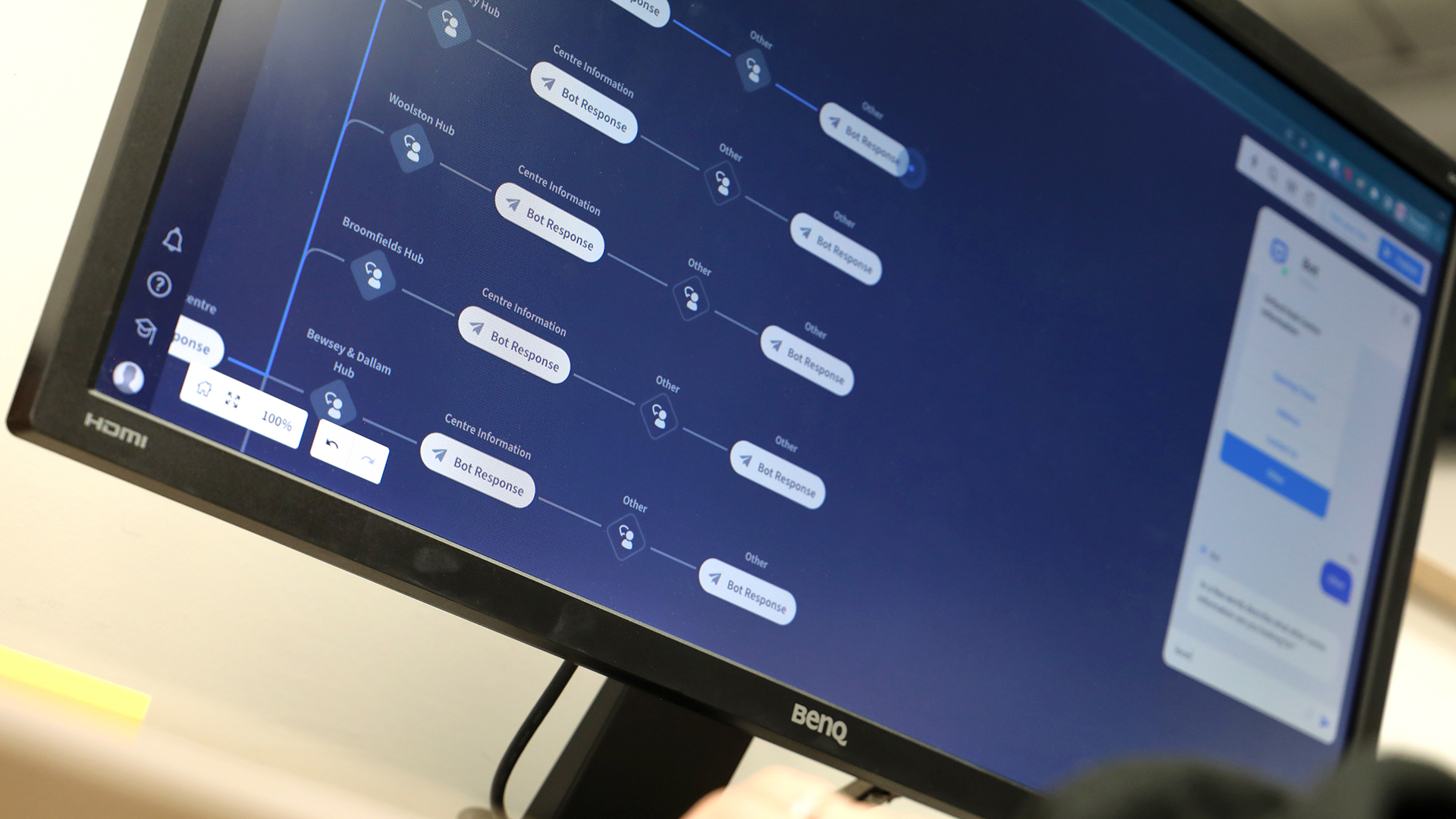 Supporting Live Chat
Certain chatbots, like the chatbot developed by us, offers the functionality to host 'agents'. This allows you to have real people available to speak to ChatBot users if their queries can't be fulfilled.
By using a dedicated team operating as live chat agents, you're able to relieve pressure on customer service teams operating over the phone, by email or in your physical locations.
It also increases the accessibility of your ChatBot because, let's be honest, there are still people who would rather speak to a human!
ChatBots – the misconceptions
Although the terms ChatBot and bot are sometimes used interchangeably, a bot is simply an automated programme that can be used either for legitimate or malicious purposes – and that's where the negativity comes from as the word bot has been linked to a history of hackers using automated programmes to infiltrate, usurp, and generally cause havoc in the digital ecosystem.
Bots and ChatBots, therefore, should not be confused. Generally speaking, chatbots do not have a history of being used for hacking, they are simple conversational tools performing routine tasks. In fact, chatbots are generally very popular because they provide simple solutions quickly.
ChatBots – the future
According to Forbes, the leading US business magazine, ChatBots could play an even more elaborate role in everyday life as they evolve further.
From a customer-facing point of view, they could develop to understand multiple messages – such as a complaint and some praise all in one message – and answer and supply more than one source of information in a message, for example, what is the weather like in Portugal and how much does it cost to fly there?
We know the idea of ChatBots can be a little intimidating. After all, while some robots warm our hearts – like Alexa or Siri – others can be a little scary for some who think robots are here to take over the world. Rather than the latter, robots are here to make life easier, as our Cornerstone chatbot offer will prove.
How to setup a ChatBot
Marketed in the right way, it's simple to introduce your customers to a new ChatBot service that will become a natural part of your customer service journey and brand. Find out more about our ChatBot offering and how we can implement a ChatBot onto any website, improving your customer brand experience.