Digital Marketing Agency Based in Manchester
Effective digital marketing relies on substance and consistency.
Equally it requires knowledgeable specialists who can nurture and support clients as seamlessly as they can perfect PPC (pay per click) campaigns or conjure up conversion boosting CRO strategies.
As an experienced and well-established digital agency in Manchester, we're proud to have all these essential components among our thriving and highly skilled digital team. They're ready to solve your digital marketing challenges.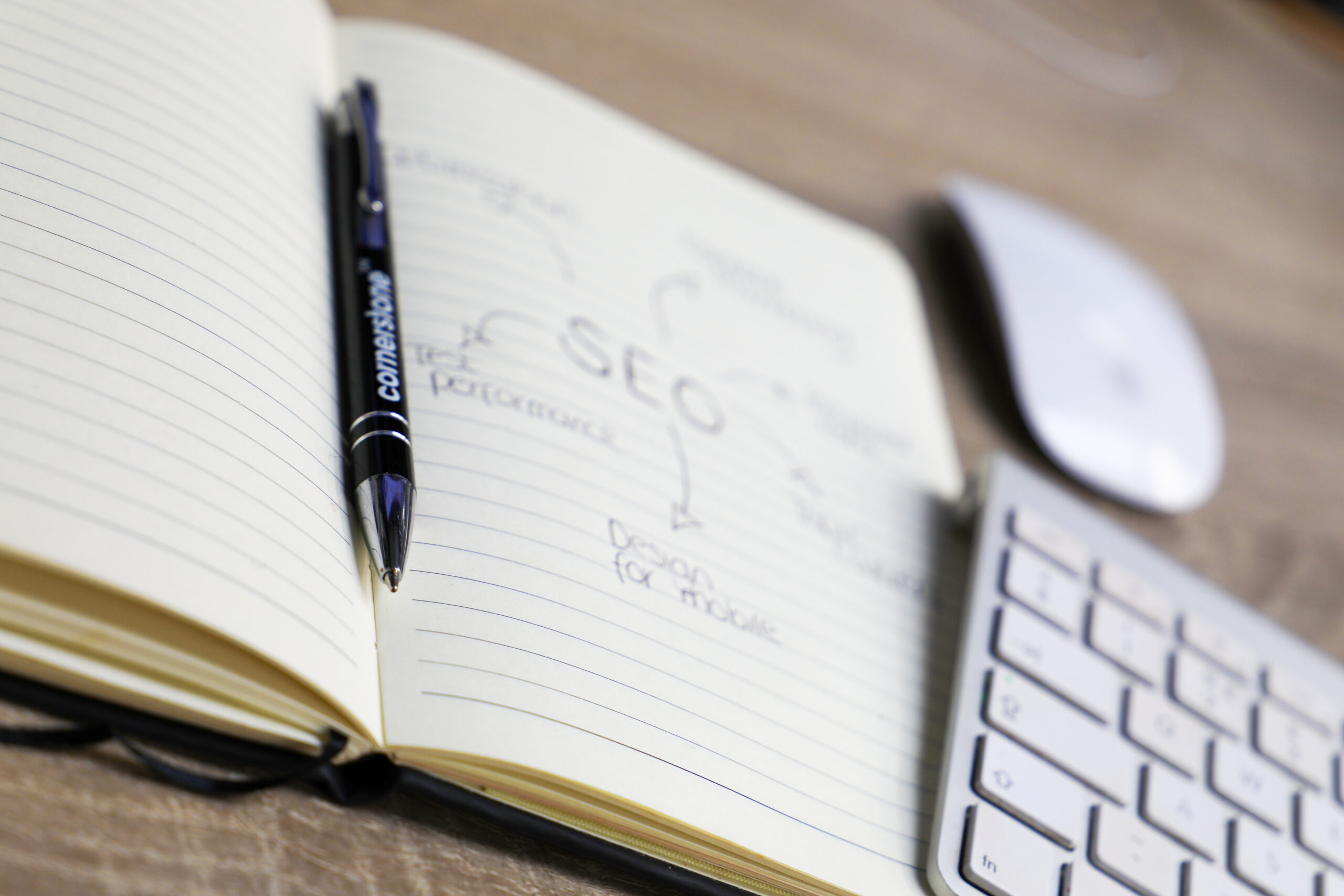 How we do it
Whether it's website UX, SEO or social media we have extensive expertise across our digital team, and we create clear digital strategies to help you keep up with the pace of this fast-moving sector.
We offer bespoke solutions – none of that 'one size fits all' nonsense. This ensures its tailor-made to suit your business needs and objectives. Our digital specialists draw on client consultations, data analysis, research and discovery to create a solid digital strategy which helps clients to thrive.
We guarantee a collaborative approach
• Social media
Our social media experts specialise in crafting bespoke social media strategies designed specifically for a client to complement and maximise their unique industry trends and audience profiles. And that takes experience and know-how. The team is always up to date with the latest social algorithms and trends so they can proactively tailor content to perform to its greatest potential.
• Search Engine Optimisation (SEO)
SEO is not an overnight fix. However, it is key to a successful website. The SEO value of a site is something that is built over time and it's about more than just making sure your site has the right content. Our SEO service includes keyword research, strategy, planning and allocation; SEO audits; competitor benchmarking and analysis – SERP (Search Engine Results Pages) and local SEO optimisation.
• Pay per click (PPC)
We recommend PPC as an element of a client's wider digital and marketing strategy. As part of that we manage monthly, ongoing PPC campaigns or create campaigns for a specific brand or marketing project. We always propose a full strategy before ads are set live to ensure the best possible results are achieved. This includes keyword research, channel research, audience discovery and schedule and budget.
• Email marketing & automation
Email marketing is a targeted method of reaching out to customers using commercial messaging. It can be used to drive sales, increase customer loyalty and communicate important information. Whether it's one-off email newsletters or a series of automated emails to incorporate clients' complete customer journeys, we have the knowledge and systems in place to improve client ROI quickly. We can also integrate our email marketing tools into a client's current CRM system to allow sales teams to easily funnel leads.

Paid Social
Social media marketing is an evolving journey in a very competitive arena. Creating paid social strategies and compelling content can be a time-consuming activity, so leave it to our experts to boost quality content to give it more longevity for a wider audience, thus increasing engagement and following. Whether it's ads for Facebook, Google, or LinkedIn, or content for emerging platforms, see how we can help you.
• User Experience (UX)
Our UX discovery workshops are a collaborative approach to unravelling and understanding your needs, vision, strategy and current challenges in relation to your online presence. They form a crucial part of our web design and build process and can substantially help clients map out their project requirements before commencement to wire framing and conceptual design. The workshops encourage free communication within your department to help encourage team dynamic, project buy-in and focus.
• Conversion Rate Optimisation (CRO) and Analytics
CRO is a tactical enhancement process which prompts website visitors to take a desired action rather than just viewing your website. From becoming a customer to signing up to emails, it's a method which requires in-depth understanding of your customer journey and the barriers they face to conversion – making a purchase for example. Our range of analytics services drill down into website data allowing us to interpret, target and tailor digital and marketing activities according to findings and results.
• Digital audits and strategy
Prior to any digital client work we perform an audit of existing platforms, Ad accounts, SEO, social profiles and any other associated online activity. This provides wider understanding and visibility of digital presence and how a brand or business is performing on those channels. Based on these insights we form six-to-12-month strategies focused on achieving long term objectives.
• Digital reporting and analysis
Cornerstone clients receive monthly reports in a custom-created PDF format supported by detailed written analysis, insights and action points. All digital strategies include a transparent six-month review phase at which point we assess our initial strategy and make the necessary tweaks if required. Our digital experts relish the challenge of custom reports; the more data the better as far as they're concerned!

• ChatBot
ChatBots are the intelligent conversational agents that can be used across a number of different sectors to boost your customer experience, handle multiple questions and queries at once, increase customer engagement and generate valuable insights into your customers behaviour by collecting and analysing behaviour.
With multiple integration options available including Zapier, Facebook messenger and Zendesk, ChatBots are the new best friends for your business and customers
• InnoScreen
Innoscreen allows you to tailor your communications and puts the power of information in your hands. Regardless of the sector, having tailors communications is essential to customer satisfaction and stakeholder satisfaction.
With Cornerstone, we will give you the chance to discover how simple it is to run your own campaign, upload assets and just how effective it is in converting your messaging.

Audit
Whether it's social media presence, SEO visibility, PPC performance, user experience on your site, email marketing, or all of the above, we delve deep into your current set up to audit what's working, what could be improved, and how you benchmark against your competitors.
Strategy
Based on our findings, we propose an actionable strategy for us all to move forward with. If you're after the full digital marketing mix, we usually propose 12-month strategies to give you the best results, whereas projects can vary in strategy length. But whether it's three months or three years, we craft strategies that are effective, efficient and easy to digest.
Action
As soon as you're happy, we set to work. Every step is designed to deliver positive change, growth and results.
Testing
Making sure what we're doing is working is big part of what we do so where appropriate we will always test, test and test again to make sure everything runs smoothly once the project or piece of work is live.
Reporting
We provide regular reports to give you full visibility and evidence your bespoke digital strategy is working. We regularly liaise work with you to ensure you're happy with the results and timescales.