eCommerce & Retail Marketing Agency
Our strategic approach to ecommerce marketing is the key to successful, results-driven outcomes for a whole range of B2B and B2C clients.
We provide the knowledge, expertise, tactics and tools to create the perfect storm of well-executed brand awareness and engagement – all the essential elements needed to drive ecommerce traffic and generate sales.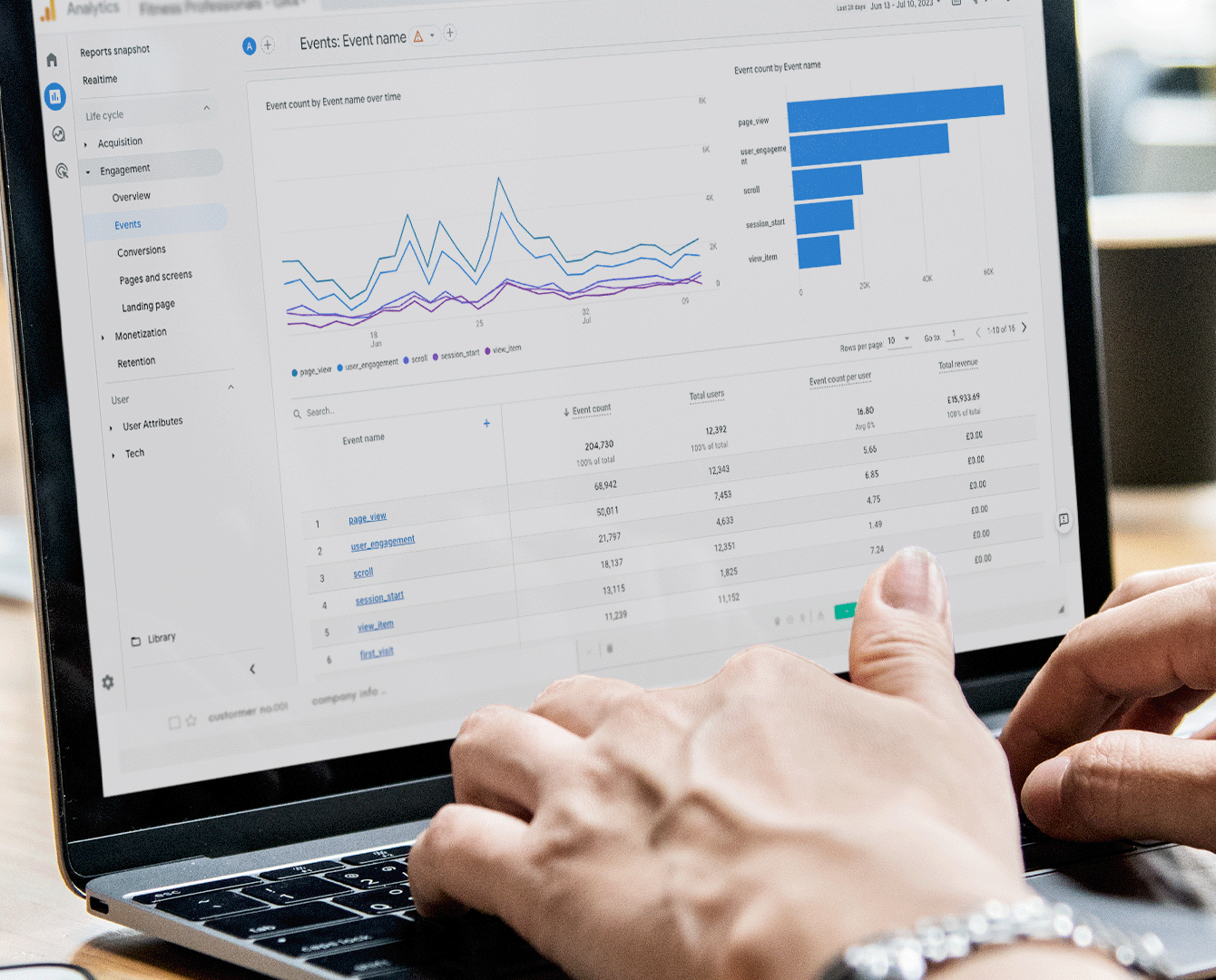 From the automotive industry to clothing retailers, our holistic strategies have a reputation for delivering impressive growth outcomes.
By holistic we mean a mix of digital tactics which combine SEO, PPC, email marketing, social media, content marketing and CRO, all designed to deliver engagement and build brand loyalty.
Whether your existing marketing efforts are under-performing or you lack the in-house expertise or resources we address the challenges and break down the barriers through bespoke solutions carefully tailored to your brand or business.
Our e-commerce and retail marketing services include
• Pay per click (PPC)
We recommend PPC as an element of your wider e-commerce and retail digital marketing strategy. As part of that strategy, we can manage monthly, ongoing PPC campaigns or create campaigns for specific products or seasonal campaigns. We always propose a full strategy before ads are set live to ensure the best possible results are achieved. This includes keyword research, channel research, audience discovery, scheduling and budgeting.
• Email Marketing and Automation
We can help you use email marketing as a targeted method of reaching out to customers to drive sales, increase customer loyalty, convert interest into sales and communicate important information. Whether it's one-off email newsletters or a series of automated emails to incorporate e-commerce or retail customer journeys, we have the knowledge and systems in place to improve client ROI quickly. We can also integrate our email marketing tools into your current CRM system to allow sales teams to easily funnel leads.
• Social Media
Our social media experts specialise in crafting bespoke social media strategies designed specifically for the e-commerce and retail sector to complement and maximise trends and audience profiles. And that takes experience and know-how. The team is always up to date with the latest social algorithms and trends so they can proactively tailor content to perform to its greatest potential.
• Conversion Rate Optimisation (CRO) and Analytics
CRO is a tactical enhancement process which prompts website visitors to take a desired action rather than just viewing your website. From becoming a customer to signing up to emails, it's a method which requires in-depth understanding of your e-commerce customer journey and the barriers they face to conversion – making a purchase for example. Our range of analytics services drill down into website data allowing us to interpret, target and tailor digital and marketing activities according to findings and results.
• Search Engine Optimisation (SEO)
SEO is not an overnight fix. However, it is key to a successful website. The SEO value of a site is something that is built over time and it's about more than just making sure your site has the right content. Our SEO service includes keyword research, strategy, planning and allocation; SEO audits; competitor benchmarking and analysis – SERP (Search Engine Results Pages) and local SEO optimisation.
And as a full-service agency we don't just focus on the ecommerce strategy, we will align with a marketing strategy too.
We offer expertise in design, content, website development, imagery, videography and media buying to ensure campaigns are engaging, robust and cover all bases which it comes to brand awareness and the user journey.
From our perspective ecommerce success relies on an in-depth understanding of the digital marketing landscape, creativity, experience and an appreciation of the intricacies and unique elements of a client's business.