Retail design agency
Eye-catching design to make your retail space enticing – and keep the tills ringing!
Retail design helps to narrate your brand and product story, educate consumers about your goods, and – ultimately – makes the merchandise on display more desirable as a result. And that means more money in the till!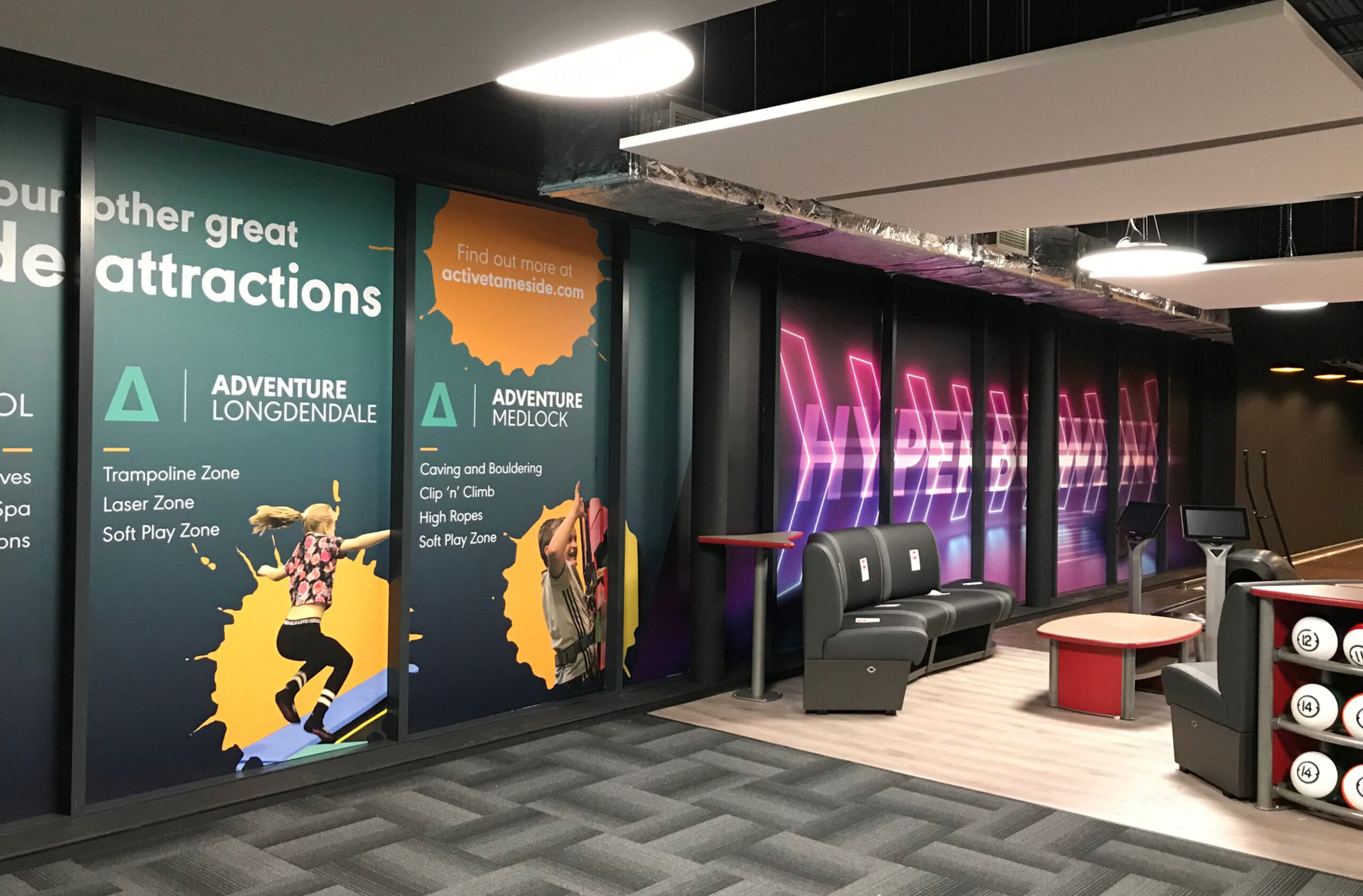 50 years of design experience
As a design agency based just outside of Manchester, our design team has more than five decades of combined experience in the design and marketing industry, it is Cornerstone's creative cog.
Getting back to basics, retail design is about grabbing customers' attention, getting them through your store's doors, keeping them there and spending their money. Eye-catching design is at the core of all of it.
Our designers have outstanding brief interpretation acumen, along with exceptional expertise in illustrating brand vision, and creating eye-catching merchandising collateral and campaign concepts – whether it's for a whole store re-brand, or a point-of-sale promotion.

Here's how we do it
Well-designed environments allow you to capitalise on business growth and brand perception. It's our job to help you take your customers on an engaging journey that will immerse them in a setting that provides them with opportunities to emotionally bond with your brand and all the life-enhancing positives your goods have to offer.
We initially take a brief from the client to understand the scope of the project before conducting a site survey, gathering information on materials, measurements and placements.
The information is then passed on to our highly experienced design team who interpret the brief, inclusive of the site survey, creating on-brand visuals for client consideration ahead of approval and sign-off.
Once the design aspect is finalised it zooms over to our wide-format production studio, where the concept is printed, finished, quality checked and packed, ready for delivery and installation. The Cornerstone 'diligence, care and pride' ethos features heavily throughout the entire process.
Here's what we do
Collaboration is second nature to every member of the Cornerstone team. We'll work with you to create the brief, getting to know and understand the aims of your in-store marketing and what you are looking to achieve.
The same thinking applies to your customers. We'll create personas for your range of shoppers, and we'll work with you to discover what you want them to think or feel when they see your store or promotion. What's likely to trigger a reaction? Aspirational imagery? A low price?
It's then on to formats, what works best? To see the full extent of the products we can design and supply, visit our interior signage service page for more information.
As the cliché goes, think location, location, location. What you put where is really important.
Finally, our talented designers are always abreast of current graphic design trends. For example, what are the modern aesthetics? Is there a trend for smooth lines or sharp edges? What typography is trending? How can these be applied to your brand or product? Leave it to our experts.
Maximising premises to amplify design
Whilst our designers can create a wow factor, there are some other fundamentals retailers need to think about to maximise the potential of their premises. Your store's layout determines how and where goods are displayed, and the path customers navigate as they, hopefully, head for the tills.
One interesting tip from retail layout experts is to think right. Known as the right turn preference, it's a retail design theory that suggests most humans tend to turn right when they enter a space or a room. In his book 'Why We Buy', New York Times best-selling author Paco Underhill entertains the idea that if you were to shout 'fire' in a British theatre, most people would instinctively head towards the exits on the right.
It's no secret retailers need to create eye-catching window displays, position tempting goods and striking displays near a shop's entrance and encourage shoppers to navigate through other goods to reach more sought-after merchandise – that's why milk and eggs are invariably positioned at be back of a food store, for example.
But for all the theory, it's going to be wasted if your retail design isn't bold, creative and innovative. Retail spaces need to be enticing and interactive.
Enhance your retail space with digital signage
Retail design can be improved further via digital signage and LED walls, which provide the ability to display moving imagery to customers thus livening up in-store signage, whilst better promoting key marketing messages. 
InnoScreen, Cornerstone's digital signage platform, is the ideal solution. It provides a combination of text, images and video that can strongly influence purchase decisions and customer engagement.
Bespoke to your business and branding, InnoScreen literally puts the power of marketing and communication in your hands. And while it gives you extreme flexibility and autonomy over the content, we're with you every step of the way when it comes to aligning your output with your marketing strategy by assisting with asset creation – be it imagery or video.
As a Cornerstone InnoScreen user, you'll be given a client admin account which will enable you to create and customise your campaigns using uploaded assets: including videos (MP4, Youtube and Vimeo), images and pre-designed and branded slides.
By simply dragging and dropping the assets you want to use, you can generate single or multiple feeds and control the location of those feeds if you have multiple screens – perfect for capturing the attention of your customers and bringing your promotion and in-store advertising to life.
Get in touch
With online shopping almost quadrupling in the last 10 years, according to the Retail Sales Index, it's all the more important for retailers to make their spaces enticing and interactive. Focusing on the physical experience that e-commerce lacks is the key to maintaining or increasing footfall, and in doing so keeping the tills ringing.
As a full-service agency, we have all the tools – expertise and creativity within marketing strategy, design, digital marketing, PR and print production – to meet all your requirements. If you are interested in working with us, get in touch.