eCommerce web build and ongoing digital awareness
The marketing engine driving a motoring tech brand
We're been on a real journey with motoring technology specialist Aguri.
What started out as a venture to refresh their brand identity and develop a new website turned into a long-haul partnership under which we now provide a full-service marketing mix on a monthly basis.
But let's reverse a little.
Aguri supply specialised technology for motorists, including sat navs, dash cams and speed trap detectors built for trucks, buses, coaches and motorhomes.
With world leading sat nav mapping software and unique products, Aguri approached Cornerstone to help it achieve a renewed vision of amplifying its innovative and high-quality offering.
So, let's get up to speed…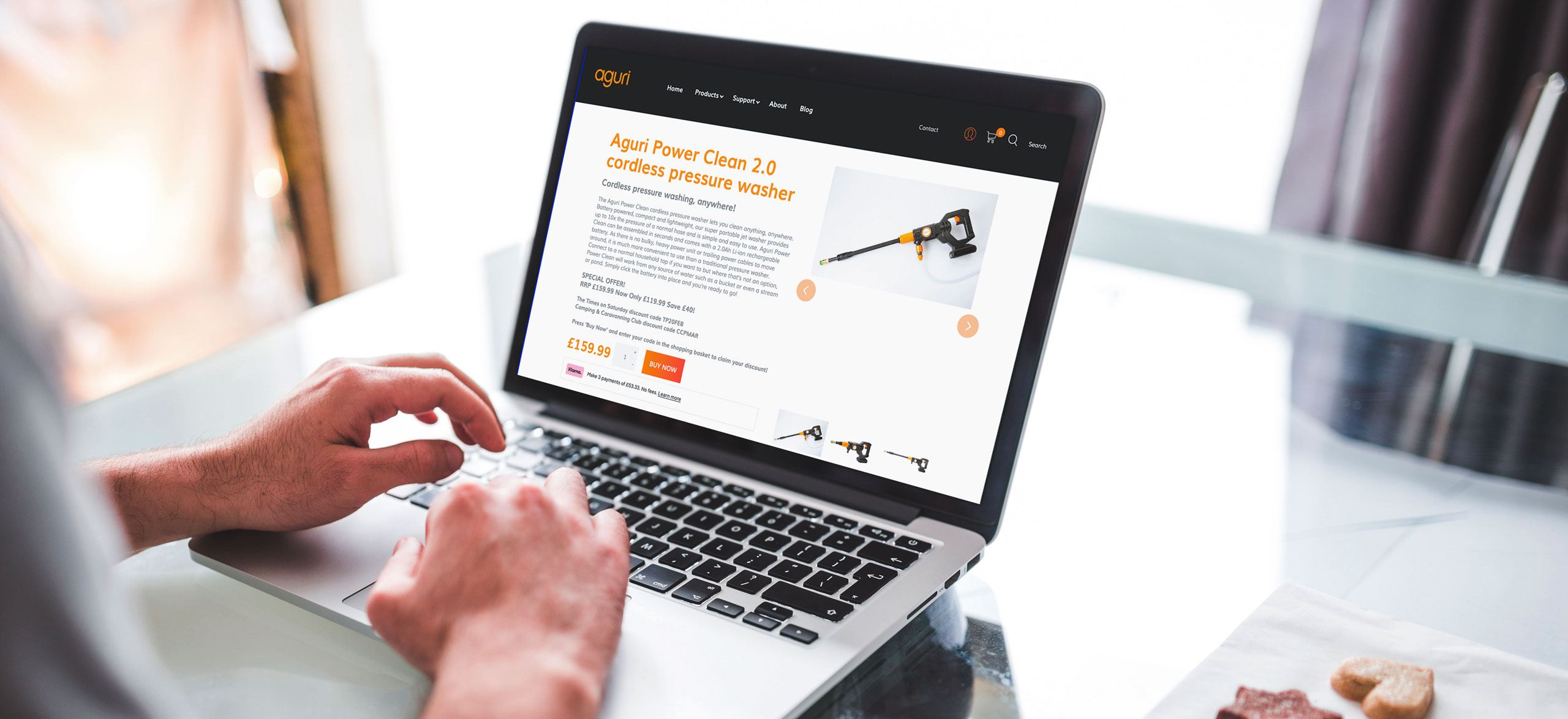 Road mapping the goals and objectives
Aguri's aim was to increase brand and product awareness to their key audiences and ultimately drive sales.
We proposed a year-long fully integrated marketing strategy to allow Aguri to sustainably build their website and develop brand awareness over time.
We placed streamlined customer journeys at the forefront of the strategy, including clear messaging to highlight its strengths including excellent customer service and innovative and reliable product range.
We evaluated their existing brand and web presence and developed a new website with e-commerce and intelligent features including a compare product tool and live chat function to make the buying process smoother.
Driving web traffic
During the first 12 months from launch there was an impressive 11.89% year-on-year increase in transactions and a 3.58% increase in revenue.
By improving SEO and optimising key words, we quickly pushed Aguri to the top of the Google rankings – a shift of 477 places – and gained 591 places on Bing.
Position-based conversions were up 26.68% on the organic traffic channel, up 5.74% from paid search, and up 59.39% on social.
The website design and functionality gave Aguri a strong visual identity, increasing web visits by 22% and reducing bounce rates by 99%.
Steering brand awareness and reputation
With the Aguri website motoring we focused on its traffic slip roads, targeting audiences through social, PR and digital channels including PPC (pay-per-click) advertising.
Through its social media channels, we showcased Aguri's products and service quality, significantly increasing following by up to 11,350% and reach on LinkedIn by 521.4%.
We generated PR exposure in three leading industry magazines, Camping and Caravanning Club, What Motorhome and Trucking Magazine, which featured and reviewed two Aguri products.
Alongside achieving audience reach of around 400,000-plus readers in print, online and on social media these positive reviews projected Aguri as a highly credible leader in the road technology sector.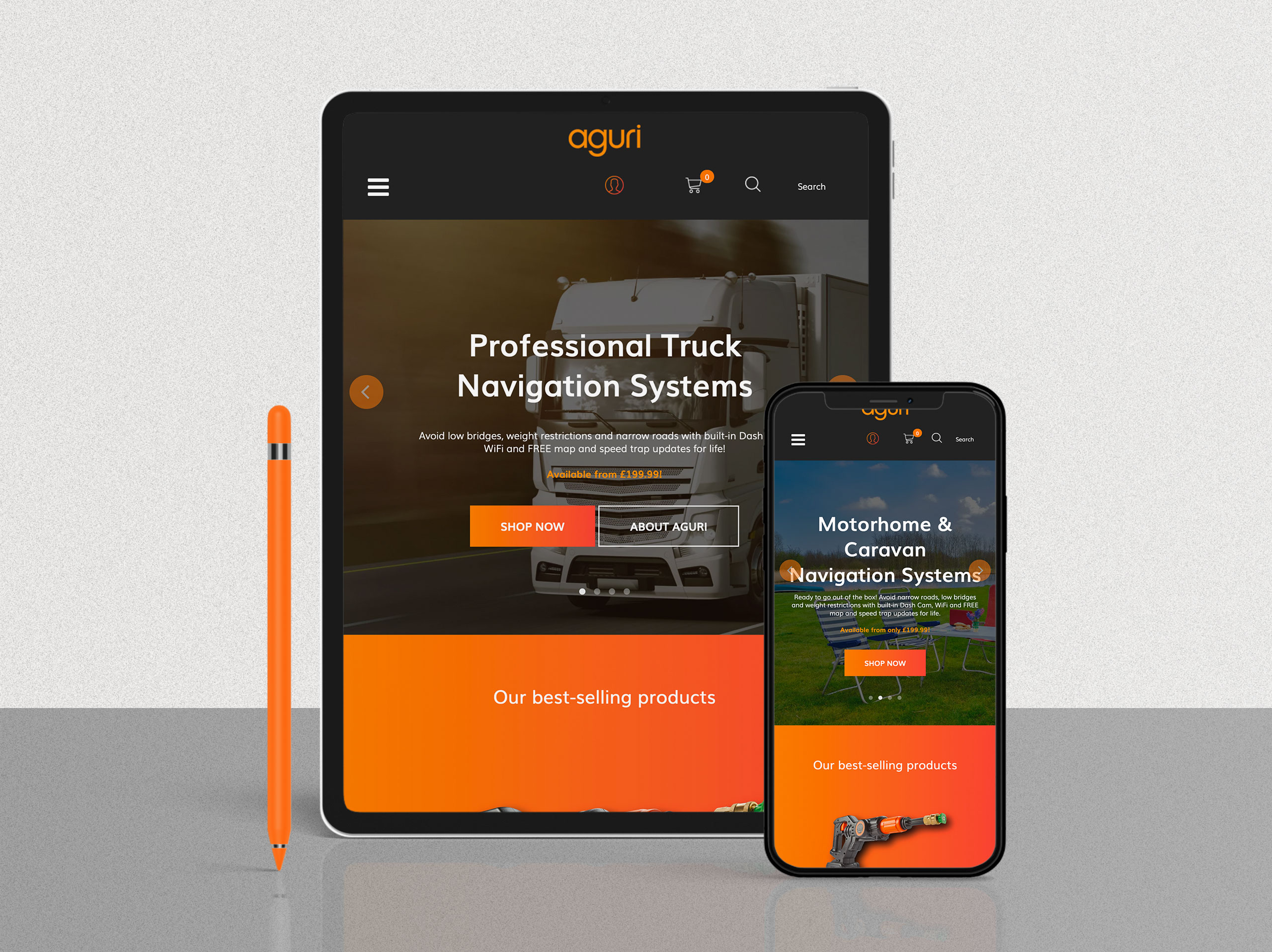 The road ahead
Destination isn't a consideration for this dynamic brand.
It's genuinely on a continual journey of evolution and we remain firmly in the marketing driving seat, helping to steer its next course.
Our client's desire to innovative may well take it in a different direction, having already expanded into domestic and leisure product ranges aimed at the motorhome and caravan market.
Whatever route it chooses it will be a matter of diversification, not distraction from its well-respected core offering.
We'll be sure to let you know!
We're an ethical, reputable, integrated agency providing results-driven strategies and campaigns to our clients across a wide range of industries and sectors.
We're renowned for our strategic and creative approach to achieving efficient, engaging and highly effective outcomes.
To find out more email us at clients@cornerstonedm.co.uk
You can keep up to date with our latest client work and industry insights by connecting with Cornerstone Design & Marketing on LinkedIn