E-commerce website design & development agency
E-commerce – a juggernaut showing no signs of slowing down.
We specialise in building bespoke, fully responsive e-commerce websites on a variety of platforms, including WordPress, Laravel and Shopify. Working with clients across multiple sectors nationally and internationally, we provide creative, SEO-friendly, content-managed ecommerce platforms using the latest payment processing systems, API integrations and technologies. This ensures easy back-end management for the client and a smooth user journey for the customer.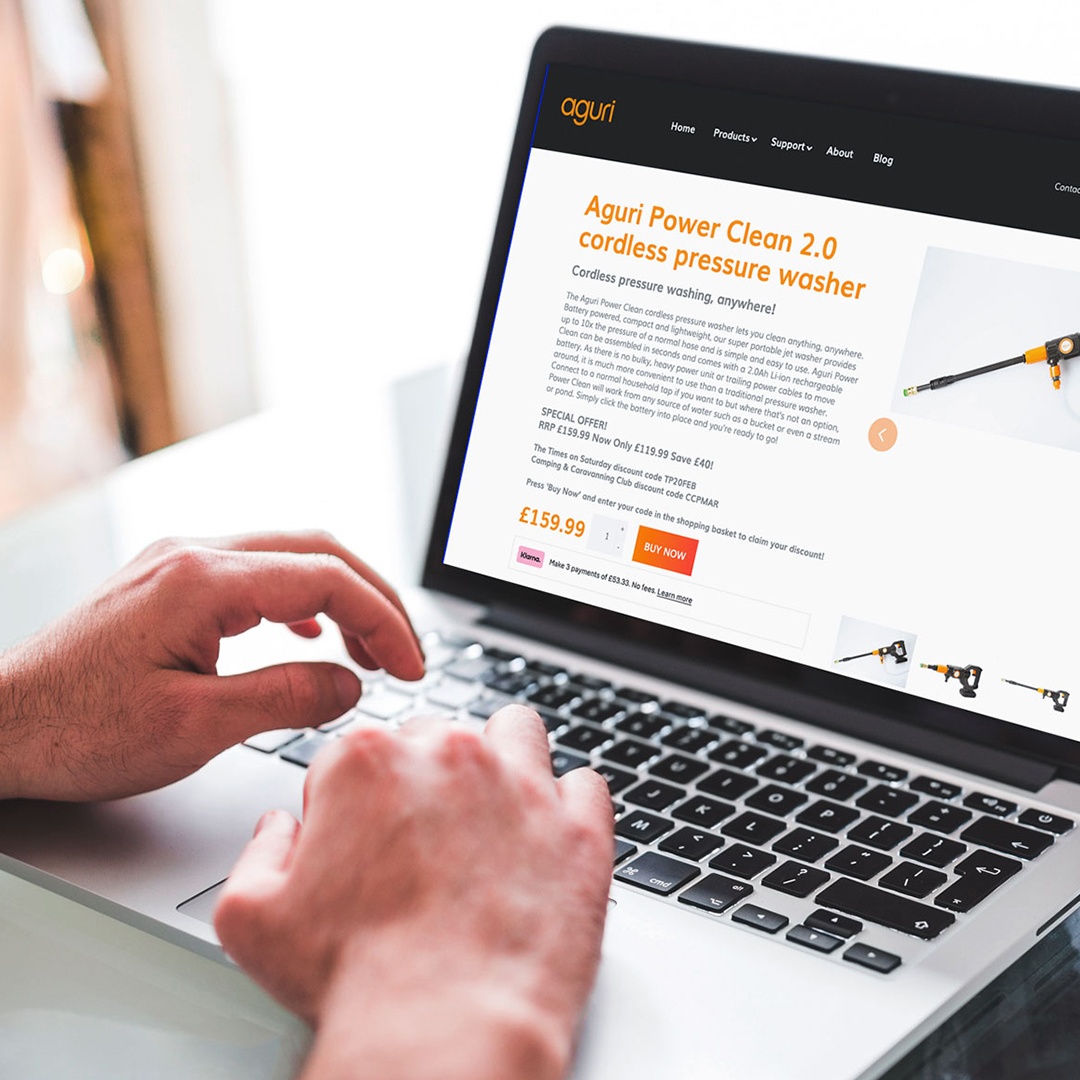 A solid ecommerce website is essential for your online store
Online shopping has almost quadrupled in the last 10 years. Figures from the Retail Sales Index reveal that internet sales as a percentage ratio of total retail sales increased from 8.3% in August 2021 to 24.2% in August 2022. At the time of writing, the peak stands at almost 33% in November 2021.
While trends suggest some shoppers have returned to the high street following the pandemic lockdowns, there is no doubting the importance of e-commerce in the retail arena, not to mention all walks of sales activity. These days, you can buy almost anything online, from a chicken harness and leash to a swimming pool.
If you want your business to be a part of this unstoppable juggernaut, it's absolutely crucial that you have a well-developed e-commerce website.
Sites tailored to our customers – and yours
A successful e-commerce website will have an excellent user interface (UI) and user experience (UX) design. Basic requirements of good UI/UX in an e-commerce context include filters that allow customers to identify their desired product or range of products efficiently, a search bar, clean design, and legible copy.
It's also critical that your ecommerce store works efficiently and effectively for your operations too, with seamless integrations into third party systems. Whether that's your internal ERP systems, back office bespoke systems, third party marketing software or anything else for that matter, our highly skilled developers can integrate and streamline your ecommerce journeys.
We design and develop beautiful sites for our clients and their brands, sites built to sell. Whether you have a single product, event, a catalogue of products or even multiple stores, we can tailor your site to suit your audience whether that be locally, regionally, nationally or internationally.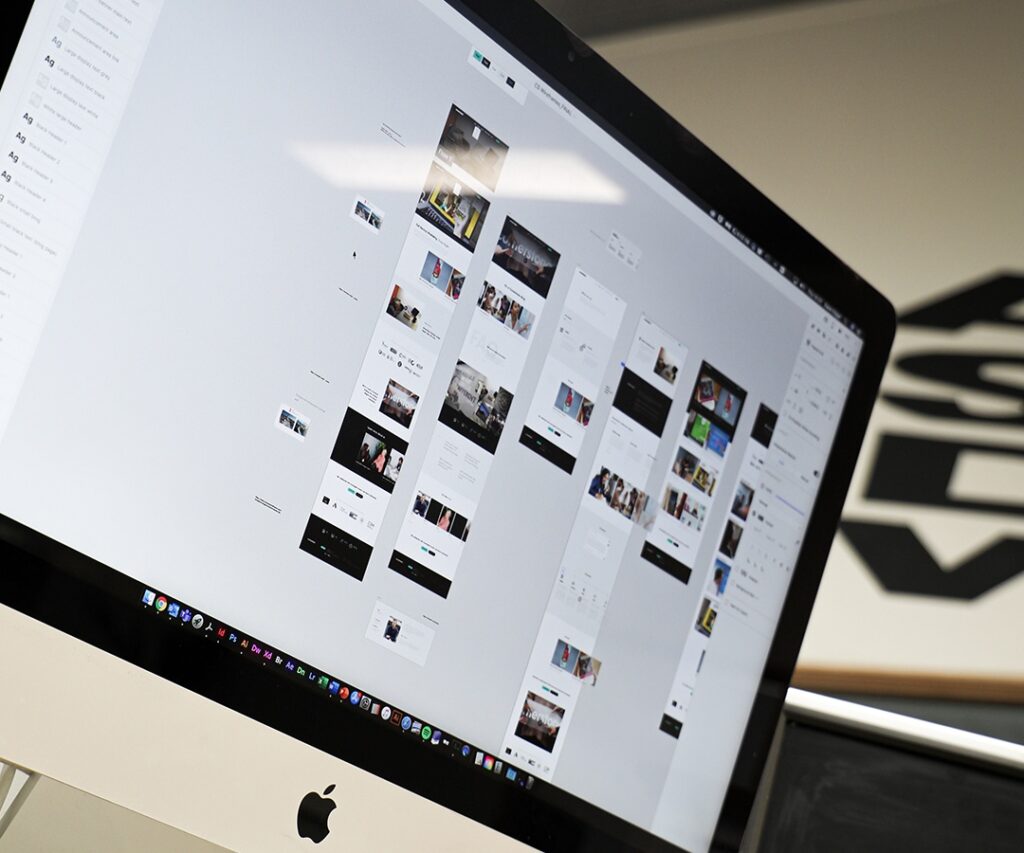 Years of e-commerce development experience
Our highly experienced digital marketing and website development teams draw on client-collaboration throughout the process from initial project scope to launch.
Communication is key and our team of web development and digital specialists can advise and ensure your online store meets the needs of you as a client and those of your users/customers to ensure they get the very best online shopping experience. The better the experience, the more they will be likely to buy and continue to buy.
We can also provide all e-commerce stores with support packages that cover all the ongoing maintenance, hosting and technical support post-launch.
Seamless, secure solutions
We pay special attention to designing easily navigated online stores, with simple search and filtering options, as this is your e-commerce site's core functionality.

WooCommerce websites
Our go-to e-commerce solution is the most popular and powerful for WordPress. Get secure payments, configurable shipping options, and more, out of the box.  WooCommerce is very user-friendly, scalable and can integrate with virtually any service and third-party provider from payment gateways, customer relationship management (CRM) systems and analytics.

E-commerce security
Buying and selling online can feel risky to some businesses and their customers, so increasing trust is vital to converting website visitors into as many sales as possible. Whether you need to just harden your WooCommerce store, attain PCI compliance or build a customised 3DS2 implementation, we can help your online store – and your customers – feel secure when buying from you online.

Payment gateways
A frustrating checkout experience can result in lost sales. If customers endure long, complicated sign-up processes before they buy, they might give up on the purchase entirely. Handling payments on your site should be a seamless connection and we are experienced with integrating most of the popular providers into your online store. Whether it's taking a single one-off payment for an event or a product, or a subscription for handling ongoing payments, we can help you achieve your aim – and your targets!
E-commerce on the move
Internet users are spending more and more time on their phones. Therefore, it follows that online shoppers are spending larger shares of their browsing time on mobile devices too. According to American business magazine Forbes, mobile sales accounted for up to 73% of online sales in 2021. By implementing a responsive design, we can optimise your site's mobile experience — automatically reformatting your desktop site for a mobile screen.
SEO-friendly
Search engine optimisation (SEO) enhances your products' visibility, and ultimately sales (known as conversion rate), by making your site rank higher in search engines. Our digital team can help you utilise different content strategies and techniques to achieve this, such as adding certain keywords to your site's copy or product descriptions to get your site ranked higher than your competitors in search results related to your products.
API & ERP Integrations
We're big on automating and integrating anything possible within a workflow, that's why our team have extensive experience of integrating our ecommerce website builds into third party systems, such as ERP (enterprise resource planning) systems, email automation and marketing platforms, customer relationship management (CRM) services, or anything else that has an API.
Our integrations are secured to the highest of standards, and built with enterprise level methods, ensuring efficiency and effectiveness at every stage.
Illustrating brand vision and eye-catching concepts
Natural talent and experience count for everything when it comes to design. Our in-house creatives have bags of both, and their work can be seen across the UK, from brand logos, to billboards and signage to websites as far afield as the USA and New Zealand.
The design department is the creative cog of Cornerstone and offers expertise in illustrating brand vision and eye-catching concepts.
Cornerstone's design team boasts more than five decades of combined industry experience and brief interpretation acumen and working with our web team they can really make your e-commerce site stand out from the crowd.
We provide a full service approach
As a full-service marketing agency in Manchester, in addition to our web development and design teams, we provide marketing strategy and activity, digital marketing, copywriting and PR options to our much-valued clients.
There's a lot to be said for having an integrated approach to your e-commerce website requirements. In fact, it's commonplace for our clients to take advantage of all our services to integrate their marketing and design elements into their websites.
Once your online store is live, our marketing advice and support will help your store maximise the ROI and ensure customers find out more about your products and services.
Once on the site, we'll make a clear channel for your customers to buy from and can also help with the further marketing of your products throughout every step of the sales process. This can include email marketing and adding your customers to a CRM or sales funnel once they have registered an account on your site.
Let's talk e-commerce
If you're looking to cement your e-commerce status, either as an established business or a start-up venture, get in touch with us.
Let's talk about your next e-commerce development project…