The Health Informatics Service (THIS)
A brand in good health thanks to our full-service makeover
Established in 2006, The Health Informatics Service (THIS) is a well-established, innovative and award-winning digital healthcare and IT specialist working predominantly within the NHS.
Health informatics is the intelligent use of information and technology to provide better care for patients. All healthcare professionals, managers and administrators, rely on fast, accurate information to deliver the best care they can.
Based in Elland, West Yorkshire, THIS works with public, private and charitable health and care organisations across the UK and Ireland. It is hosted by Calderdale and Huddersfield NHS Foundation Trust.
It has over 230 expert staff leading and helping the digital transformation of primary, secondary and third sector care. Being linked to the NHS, its deep knowledge of public healthcare systems and values are unrivalled and its digital healthcare services have played a key role in the Covid-19 pathology testing and vaccine roll-out.
It is the only NHS informatics service to hold three ISO standards of ISO9001 (Quality Management), ISO20000 (Service Management) and ISO27001 (Security). It was also the first to gain Informatics Skills Development Network (ISDN) accreditation in the Yorkshire and Humber region.
That's an awful lot to be proud of.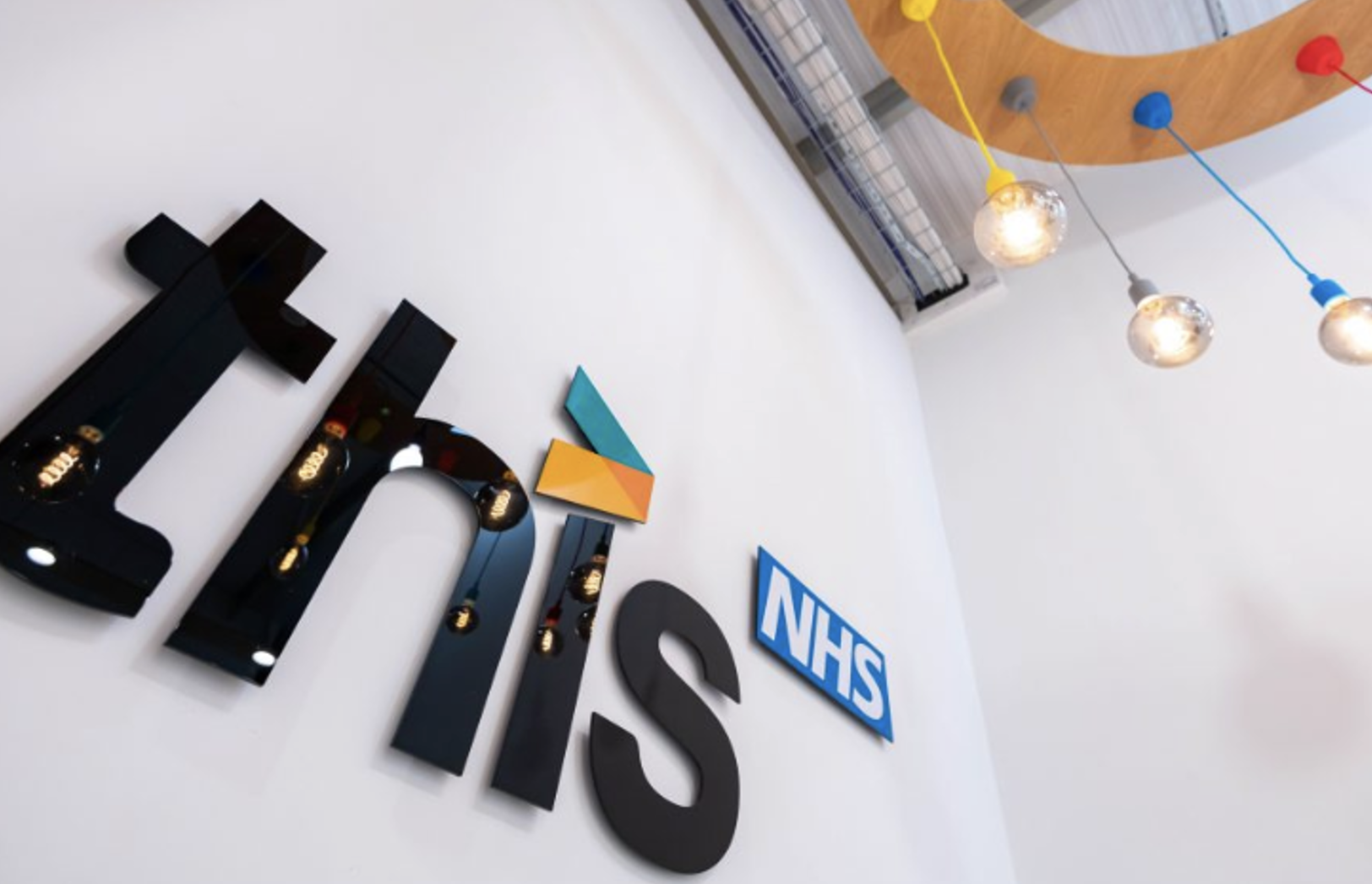 Success, growth but potential for more
THIS largely attributed its commercial success and organic growth to word-of-mouth recognition and recommendations. But it identified the need to tackle a number of factors to ensure its endeavours were funnelled and sustained to ensure its continued growth and prosperity.
And that's where we entered the fray – coincidentally as a result of a recommendation! THIS turned to us to take it on a rebranding journey that would:
Position it in its rightful place in the competitive landscape. The brand and its offering had evolved and expanded significantly over the years and the brand identity – its logo and designs – needed development and refinement to better reflect its distinctive qualities, what it does and what it achieves.
Grow brand awareness to increase its share of the market. It was already successfully delivering for its host trust (the Calderdale and Huddersfield NHS Foundation Trust) and a number of clients across other sectors, but the potential for further growth was compelling.
Develop and roll out a multi-channel marketing strategy; to achieve those aspirations – spanning owned, earned and paid routes.
Results that win us recommendations
The foundation of our partnership with THIS exemplifies Cornerstone as an agency. As our own marketing collateral says, Cornerstone is 'built around results, recommendations, strong working relationships and reputation'.
Led by our MD David Wadsworth we embarked on an investigative and in-depth marketing audit, which drills down into current marketing practices, needs and requirements to form a robust and comprehensive road map of activities.
These defined objectives help to reposition and refine a client's existing marketing strategy for long term success.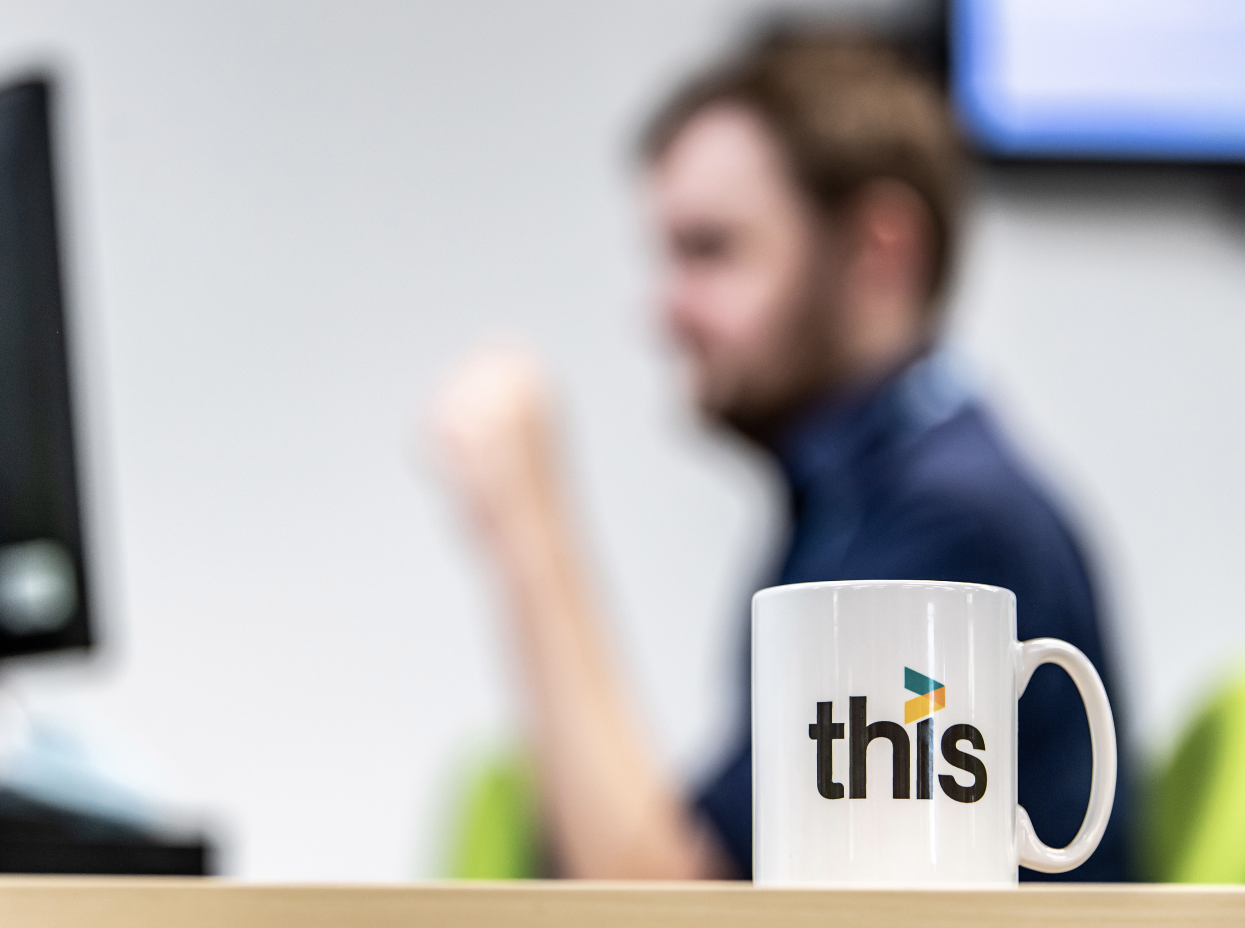 Voice of the customer research
Through our work with numerous clients, we find that giving their customers a voice provides us invaluable insights. In this case we issued a carefully compiled questionnaire to a broad sample of THIS' customer base asking about the breadth and depth of THIS' service offerings, and whether they perceived THIS' association with the NHS as a positive or negative?
This gave us an understanding of their perceptions so that brand development could draw on strengths and address any potential misconceptions. The findings, combined with insights from THIS, then informed our proposed routes forward on everything from brand identity to SEO strategy.
The building blocks of a brand
With a master marketing plan starting to become clear, we undertook a comprehensive review of the brand identity, which included everything from THIS' logo, to typography, colours, iconography, brand assets and imagery.  Setting the brand at an early stage, before roll out and channel activity took place was key in ensuring that the right messaging, presentation and perceptions were in place for target audiences new and existing.
Full brand guidelines were produced at this stage – including tone of voice (not what you say but how you say it), which would inform the direction and style of all future written content.
The logo was redesigned, iconography and visuals were created to represent each of the service areas and an extensive brand roll out plan took place thereafter.
Although we love letting our creative instincts run free, we knew from our work with other NHS clients that creating a brand identity in this sector takes careful consideration.
The NHS logo is one of the most recognised and cherished in the world, so it was essential that all branding created by us complied with the NHS identity guidelines, to solidify THIS' values and mission within one of the most envied healthcare systems in the world.
The result is a beautiful balance of the two, as you can see here: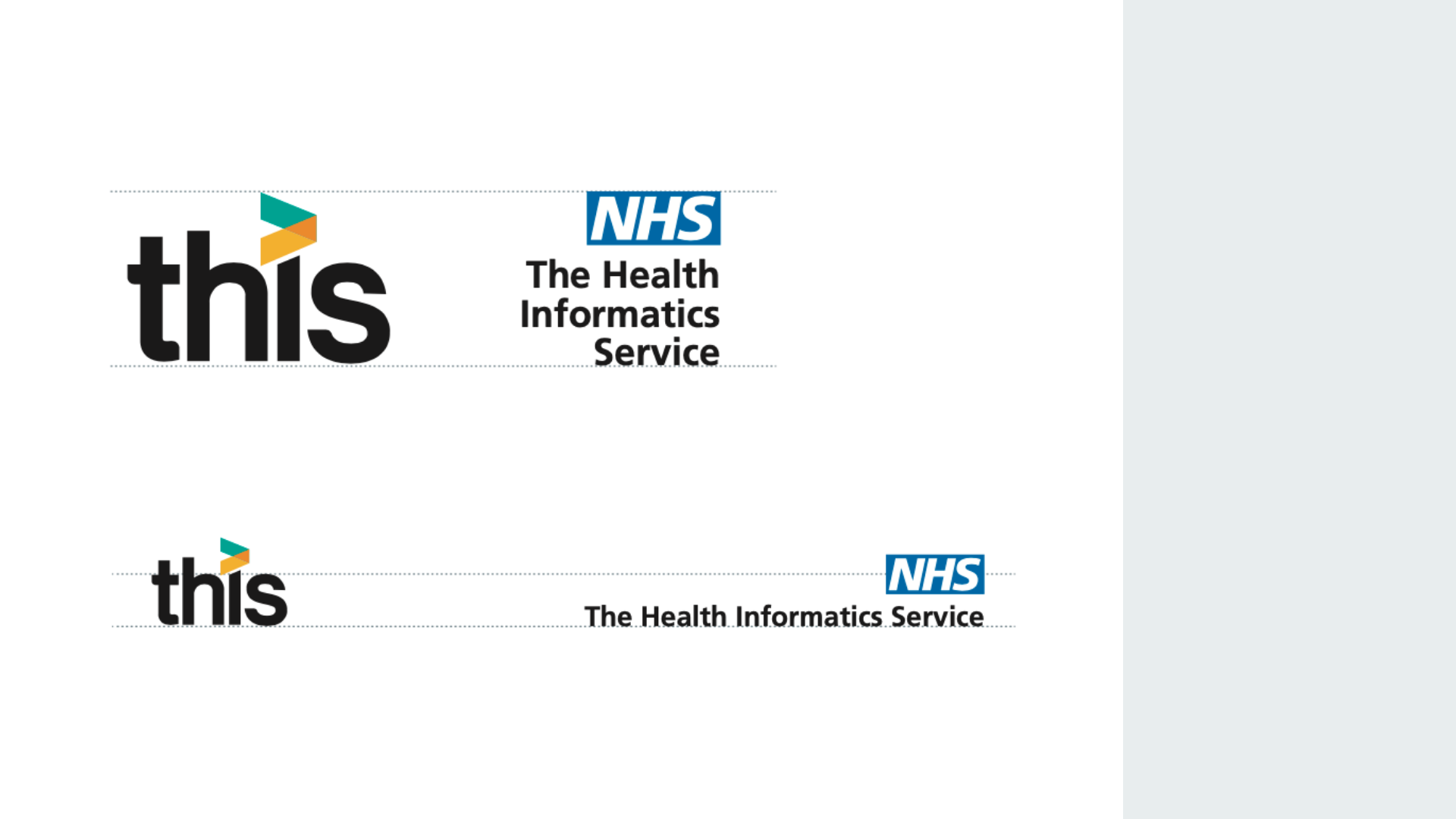 Research, insights and web design
With the new brand identity signed off to the client's delight, we began working on a new website, starting where most Cornerstone web projects begin, with solid research. This is where our User Experience (UX) workshops come into their own.
Using our research and UX process, as well as insights from consumer personas, our team set about confirming a comprehensive set of wireframes and creative design routes which we then handed over to THIS' in-house web development team to be built.
A large part of this work was to ensure the new site would work as hard as possible to accurately communicate the full breadth of THIS' service offering, something the previous site struggled to do.
The masters of marketing
With everything in place, our full B2B marketing strategy was geared up and ready for roll out.
From targeting, positioning and segmentation, right through to channel strategy and tactical activations, each and every message was carefully crafted, honed and analysed to ensure that our omni-channel approach to raising THIS' brand awareness, perception and recall was delivered on time, and to agreed objectives.
With a clear set of objectives, a 12-month activation plan and a highly targeted plan of action, our team set out on delivering a fully integrated marketing campaign that would see brand, digital, PR and paid media statistics raise the roof.
The stats
So, here's what you really want to know. While there's always still work to be done, we think you'll agree there's been some impressive results to date:
Social Media – the combined audience has grown organically by 32%
Web users have increased by 93%
Organic web traffic has increased by 208%
Email – 35.47% open rate (12.07% above the industry average and 53.7% above the industry average)
PPC – 7.6m impressions
Google search advertisements have an average click through rate of 8.5% – 5.5% above the industry average
PR – our stories, insights and case studies have reached a total potential audience of 288,500.
THIS now leads search visibility ahead of all key competitors for tracked keywords. (For context, search visibility is calculated using how many keywords a website ranks for and at which position, for example if you ranked first for all of your tracked keywords, you'd have a 100% visibility.)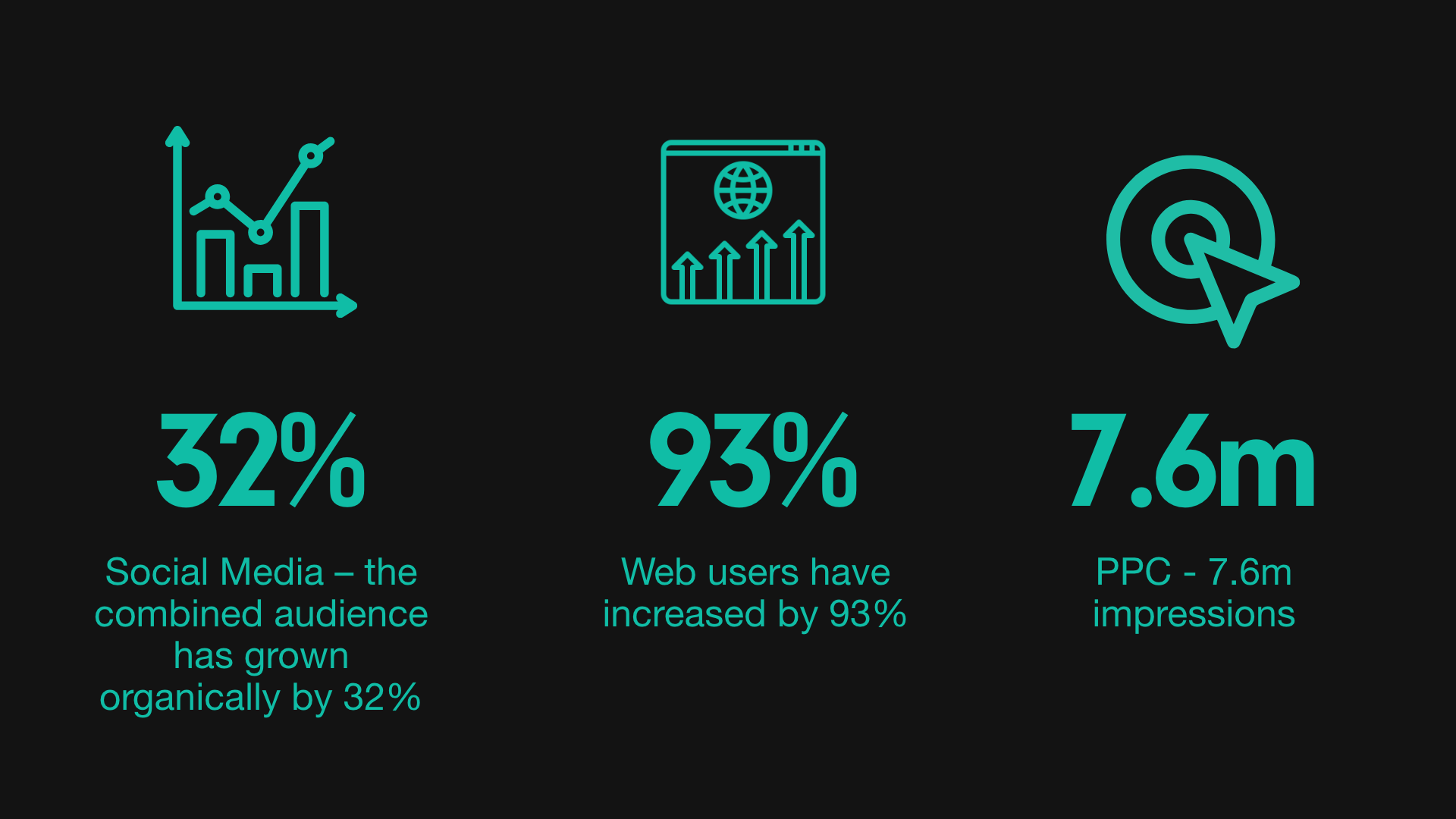 Providing the full picture
As a full-service agency, Cornerstone's objective-driven strategies are designed to complement each other perfectly, like any multi-channel strategy should – in a joined-up manner.
We have extended the new brand into THIS' physical office environment, designing, producing and installing a full update of their external and internal signage. This included vehicle graphics, internal wayfinding, branding and a full wall graphic of a local landscape to dress the internal office space, creating a much appreciated and pleasant working environment for staff.
We've also undertaken a full day's photoshoot at THIS' Elland HQ – capturing the new office space the staff love and take pride in, plus staff portraits and teams in action – something needed as part of our brand identity work to better represent the team, the people and the talent behind the services.
We never stand still…
With the rebrand complete and embedded, we're not resting on our laurels.
We are now concentrating on long-term strategies, designed to grow awareness and solidify THIS' brand positioning. They include:
PR – Spanning owned, earned and paid media opportunities across trade and regional outlets with content tailored to effective positioning. Part of this includes content creation, including case studies and white papers – one of which we've just published on the THIS website here.
SEO – Audit and strategy with carefully researched keywords, competitor analysis, content plan to address keyword ranking, search visibility and organic traffic results.
Social Media – Audit and strategy addressing objectives of reach and positioning through appropriate channels, each with their own proposed use, audience profiles, content strategies and growth KPIs.
PPC – Spanning search, display and LinkedIn, carefully written, targeted and timed for optimum impact. LinkedIn ads are lead generating adverts using the white papers and case studies from PR activity.
We also create regular email newsletters using a bespoke designed email template and provide ongoing design support on anything from sales literature to presentations.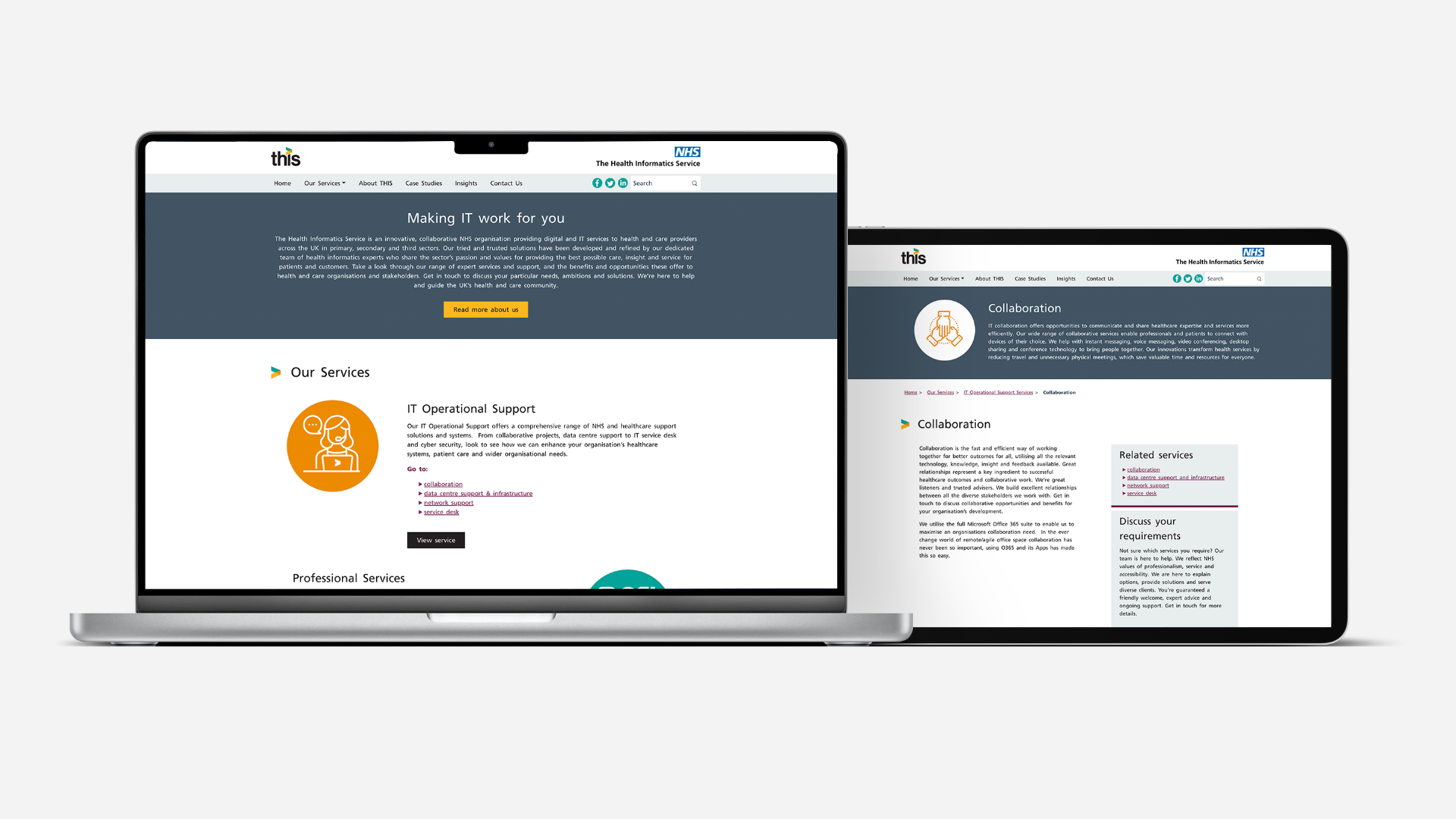 Full-service marketing. Done right.
Cornerstone Design & Marketing is built around results, recommendations and strong working relationships. We collaborate with brands and organisations we cherish and believe in – forward-thinkers, innovators and movers and shakers seeking the very best opportunities for their business or organisation.
As you can see in our work with THIS, our expertise spans all marketing disciplines including strategy and research, public relations, design, digital, print production and signage.
And you can keep abreast of our latest client work and industry insights by connecting with Cornerstone Design & Marketing on LinkedIn.