SEO agency Manchester
We understand what it takes to rank on Google.
Search Engine Optimisation (SEO) is an essential marketing activity. SEO is the process of enhancing your website so it gets more traffic from organic search results. The aim is to improve your website's position in search results. Traditionally, the higher a website is listed on a search engine results page – known as SERPS – the more traffic it gets.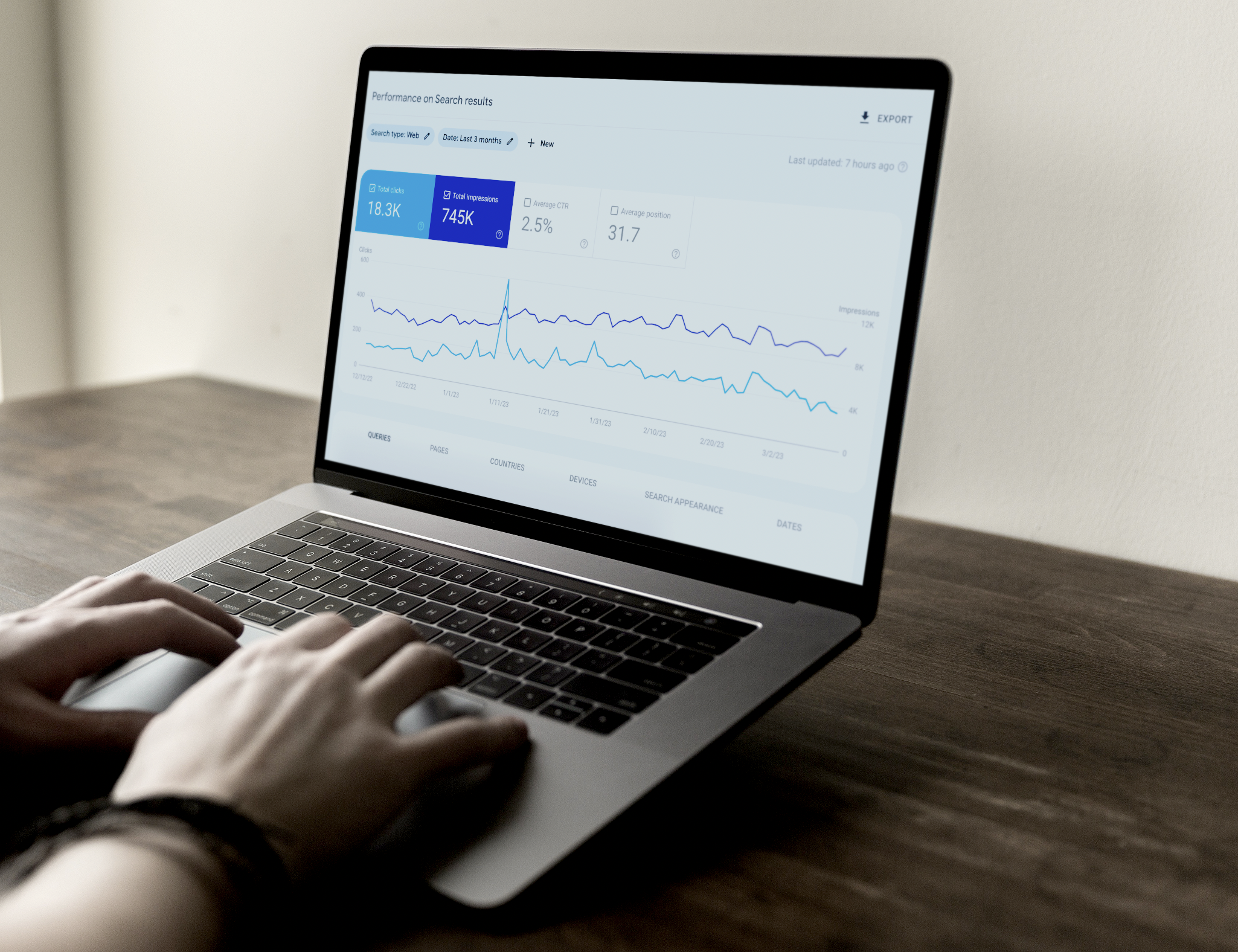 SEO is more than 'pleasing' a search engine
We say traditionally because modern SEO is becoming less about 'pleasing' search engines and more intrinsically linked with the experience you're providing for your users, which is why we consider SEO alongside our user experience (UX) process at the inception of web projects.
We've all 'Googled it' when we're looking for something or someone on the internet but how does a search engine actually work?
How do search engines work?
Search engines use algorithms and bots that look for clues to give searchers the exact results they are looking for. They rely on algorithms to find web pages and decide which ones to rank for any given keyword.
There are three main steps to how search engines work:
Crawling – this is the discovery stage. Web crawlers are known as 'spiders' or 'robots'. Their purpose is to discover new web pages that exist, and also to periodically check the content on pages they've previously visited to see whether they've changed or been updated.
Indexing – this is the filing stage. Whether or not the search engine is going to use the content that it has crawled.
Ranking – this is the retrieval stage. Once a search engine has crawled and indexed a site it is ranked using more than 200 ranking signals that search engines use to sort and rank content.
Our SEO process
For all new and existing websites, our SEO process considers:
Technical SEO: how well the site is indexed, its internal links, page speed, site structure, and nuances in the codebase (for example, hreflang, schema, canonicalisation).
Keyword research: we pick keywords that are relevant and come with the right intent, have a good number of monthly searches, but also have less competition and so we're more likely to gain a ranking. It's what our digital team describe as identifying keywords that provide realistic opportunities for organic visibility growth.
On-page SEO: everything on your site that is going to impact your organic ranking and visibility, from alt and anchor text to page titles and meta descriptions.
Link building: relevant backlinks & referring domains are a trust signal within Google's eyes and one of the primary ways that they use to determine the relevance of a page. Link building is the process of building quality backlinks and increasing the number of relevant referring domains to a website, ultimately to increase a website or page's search visibility.
Ranking: measuring results using several pieces of software in harmony to measure ranking performance, organic traffic trends, and ongoing site health.
Setting SEO objectives
Setting SEO objectives is a vital part of any SEO strategy. We'll align them with your overall business objectives – because:
They help you to formulate your SEO strategy.
They encourage buy-in from key stakeholders.
They ensure goals are met.
But what should you measure? While it can feel like a laborious task to set objectives, measuring them can really help to make progress with your SEO in the long term.
We conduct a full analytics audit, competitor and gap analyses at the outset to get a true view of the landscape of the industry and current client site. We can then use this data to identify strengths, weaknesses opportunities and areas for growth.
At our core as a Manchester based SEO agency, we believe the key to SEO success is a strong technical foundation on which we can build great user experiences, and thus great results.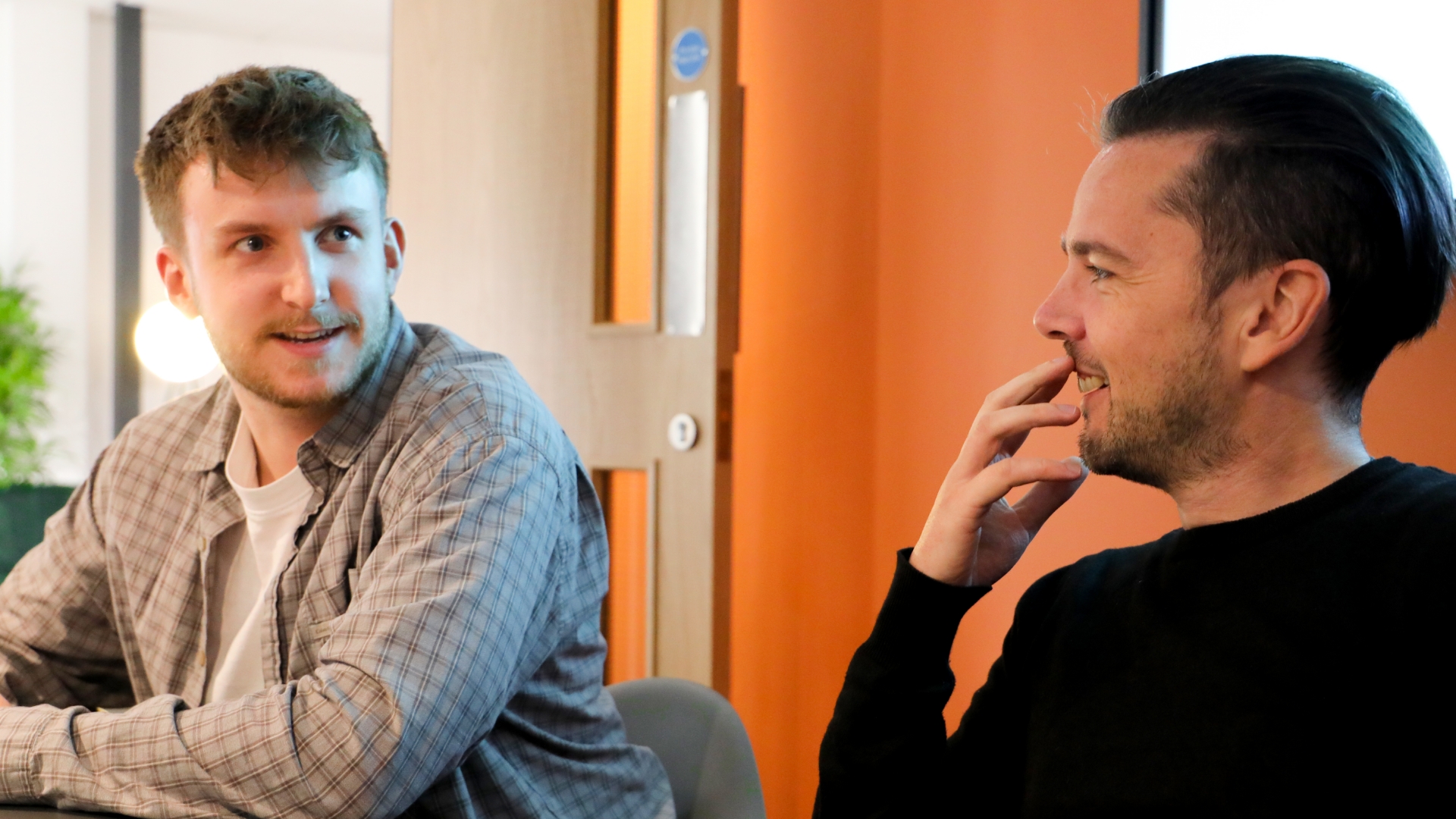 Our SEO process under the microscope
Once we've committed your website to a comprehensive SEO audit, we will use the data from this audit to inform the strategy for your website moving forwards. This website audit will help us to outline tasks of high importance and any quick fixes that could yield some fast results.
Our SEO process includes
(but is not limited to):
On-page optimisation and content
Naturally driven by analytics – we'll help to optimise your site's on-page content and other elements with a data-driven approach and user experience at the forefront of our work. On-page optimisations are essential and are usually directed with the help of keyword research and allocations; helping to set the direction of your SEO campaign. This research is then followed with by on-page and technical changes highlighted by the initial audit.
Off-page optimisation
High quality and relevant links are the backbone of any website. We have a range of different techniques to build links alongside working with a talented digital PR team. As a full-service digital marketing agency in Manchester, we help to provide a multichannel approach to your SEO campaign.
Local SEO
Bring in new business and leads with local SEO. Google now customises search results for your customers who are searching nearby; we'll ensure your local SEO is correctly optimised and managed to establish your business on Google maps and local search results.
SEO expertise tailored to your business
Let's quickly return to SEO objectives. Websites tend to fall into two categories, transactional and informational.
If your business is transactional and you have an e-commerce element, you'll want to set your SEO objectives around tracking sales and lead conversions.
However, if it's a non-commercial site, you'll want to focus on lead generations, and if your business is informational, you are more likely to set objectives focusing on brand awareness or website traffic.
Whichever category your business or organisation's website comes under, get in touch with us today to take your SEO to the next level.