Digital PR agency based in Manchester
What is digital PR? Good question. Just like any PR, it's a strategy to increase awareness of your business, brand or organisation, as well as improve its reputation.
The growth of digital technology has created an array of additional channels that enable us to create the perfect PR campaign.
By getting the best out of digital PR, we can help build links and authority for your website, helping to drive stronger SEO value and create a larger digital footprint for you to reach your target customer or audience, and for them to find you.
Our PR, creative, digital and social media teams will work together to create a strategy that's right for you. We'll explain every tactic, taking the mystery out of how digital PR will benefit your business, brand or organisation.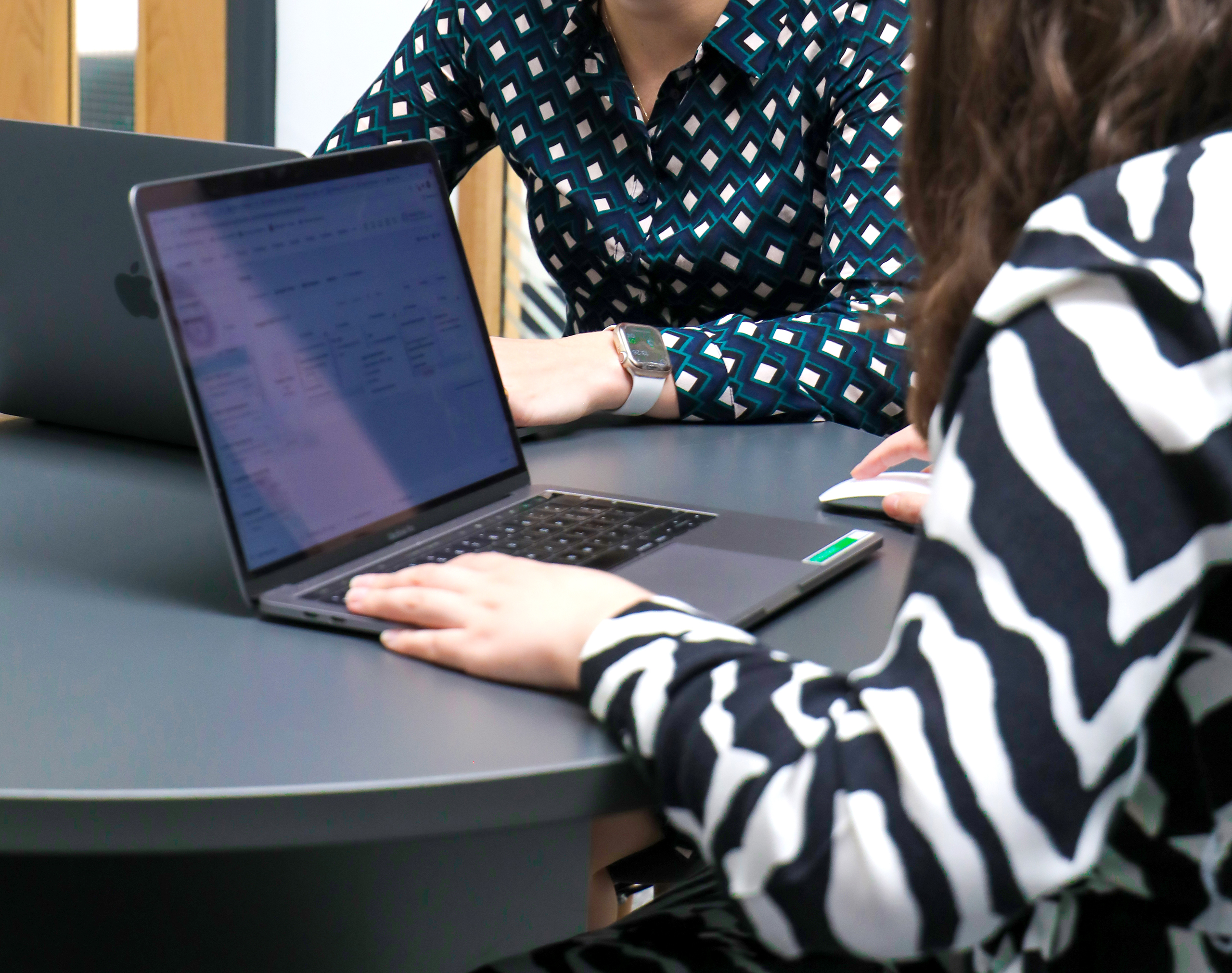 How can we use digital PR for you?
Digital content
Our experts can create content for any digital channel, and we know how essential it is to have the best quality content to increase organic traffic.
By concentrating on quality, we can put your website at the forefront of your sector. We'll do that by creating beautifully crafted content and closely monitoring what's getting the hits and what's not.
Our strategy is simple, the better the website and content, the better the results brought about by increased trust, authority, and online reputation.
But it doesn't matter how good your website is if it can't be found on Google. That's where our SEO and PPC expertise comes in to play. Content is carefully generated with SEO and your business objectives in mind, whilst PPC drives traffic and sales linked to your sales and marketing campaign goals and aspirations.
Quality content is key to your social media activity too. We can achieve results by upping your social media game through quality social media content creation to increase the number of followers and engagement, while supporting all the above with well-written email campaigns and automation to drive customer retention and referrals.
Backlinking
Backlinking is all about the relevance, the quality and the authority of what your website content has to offer.
There is no better endorsement of that fact than when one website links back to yours as a source of information. It can be notoriously difficult to achieve, but with our emphasis on quality digital PR and content creation, we can help you strive for excellence and earn the recognition you deserve, and the SEO rankings you need to continue growing your online presence.
Thought leadership and opinion
You're at the top of your game and that status could reflect in your brand. Through thought leadership – your opinions and insight – we would ensure your target audience sees you and your brand in the most positive light.
As a PR agency, our PR team will seize on the opportunities to spot the stories that you could comment and expand upon, sharing insight based on your knowledge and experience.
We could go further and suggest a white paper – a report or guide to inform readers on a complex issue presented through your point of view.
Or, we could put you forward as an industry expert for comments in leading news and trade publications, or to provide social commentary on a particular issue.
There are plenty of opportunities and we won't miss them.
Newsjacking
Newsjacking, or reactive PR as it is sometimes called, is all about spotting the opportunities to capitalise on your knowledge and opinions.
As with thought leadership, we'll be putting your brand in front of its target audience, sometimes just as news is breaking – hence the term newsjacking.
You need to be quick sometimes, but we're always on our toes!
Trade, national and local PR
Of course, there is nothing more effective than getting your story into the media, whether it's local, national or the relevant trade press. Our clients are well accustomed to earning coverage locally, regionally and nationally to help grow their brand presence, consumer confidence in their offering and backlinks to their online sites.
Again, our experienced PR team always have their antennae primed for what could provide your business, brand or organisation with coverage to enhance your brand and reputation.
Reporting
None of what we've explained here would mean anything if we couldn't provide the data to support our digital PR campaign.
Our teams are constantly monitoring responses, keeping tabs on website hits down to the smallest detail, and constantly tracking social media audiences, engagement, likes, comments, shares and retweets as well as email open and click through rates.
When it comes to published content, we'll provide insights into the value of the links and content we've created and the estimated value if it were paid media.
And in line with our honest and ethical approach to everything we do, we'll tell you exactly what's right for you.
The more your content is found and shared, the more your reputation and status grows. Let us take you on that journey.