Harveys Workwear: Taking a heritage business and placing it firmly in the modern marketplace
Here at Cornerstone, we are proud of our Oldham roots and particularly pleased if we can help another local business boost its fortunes, especially when it mirrors our own ethos for high quality and exceptional customer service.
That's certainly the case with Harveys Workwear, an Oldham born-and-bred family business that we've been delighted to add to our roster of much valued clients utilising our full-service marketing credentials.
We first engaged with Harveys in 2019, as the business – which was first formed just after World War ll -grappled with an ever-changing and volatile marketplace of cheap imports and a shifting employment landscape, while passionate about remaining true to the high quality and exceptional customer service values that had stood the company in such good stead for the previous 70 years.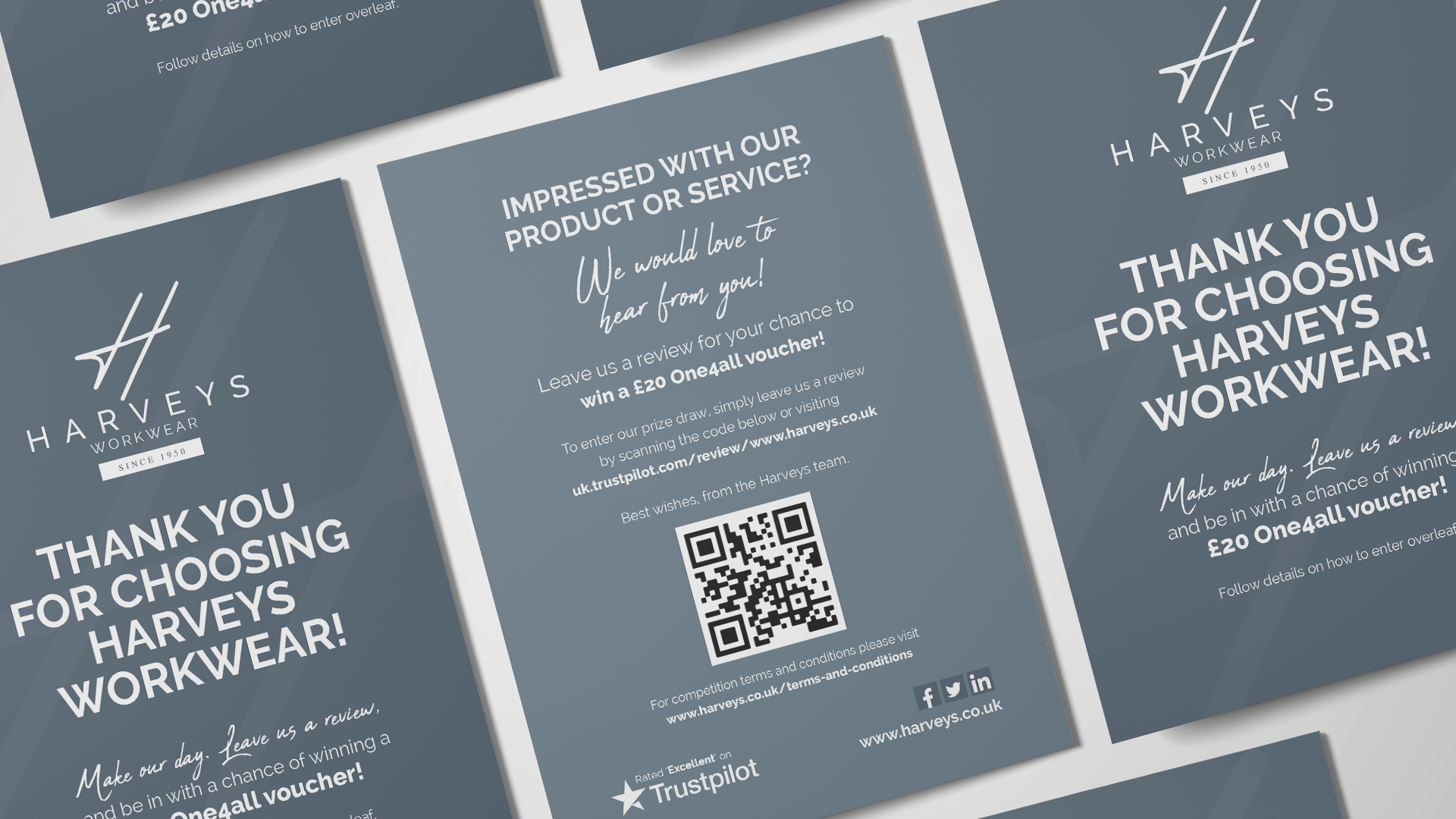 Removing a shroud to expose a true identity
Our challenge was to raise awareness of the Harveys brand and offering, positioning both to compete and succeed in the competitive arena.
At face value, customers could be mistaken in thinking Harveys lagged behind more advanced and modern competitors. We set out to change all that by rectifying Harveys low exposure and the disconnect between corporate identity and business offering that ran the risk of hampering its efforts to meet sales growth objectives.
An integrated, strategic marketing approach was required: one that would look at customer journeys, develop market insights, introduce email marketing, create a social media presence and tell the brand story to customers, thus pitting the business against the perceived market leaders to grow market share.
Seizing on the unique selling points
As always, we took the time to develop a keen understanding of the business, its brand and its driving forces.
At that time, a large percentage of Harveys' customers were distributers, but interest was waning due to a proliferation of online stores, giving customers / end users more direct access to competitors and other wholesalers.
It also created an extremely price sensitive marketplace and a different competitive landscape – no bad thing for Harveys given its competitive prices, high quality products and superior customer service capabilities.
And so, we seized on the need to grow awareness and sales from the end user businesses, focusing on Harveys' USPs to target end users directly via the channels that would reach them and in a manner that would appeal to them.
A quick win we identified immediately was to embark on a social media marketing campaign to create a marketplace presence and awareness.
Such was its success this quickly evolved into a visual rebrand, ongoing search engine optimisation (SEO) activity, email marketing, PR and blog writing, printed promotional collateral, outdoor signage, pay per click (PPC) advertising, and social media competitions – all key components of a Cornerstone marketing strategy.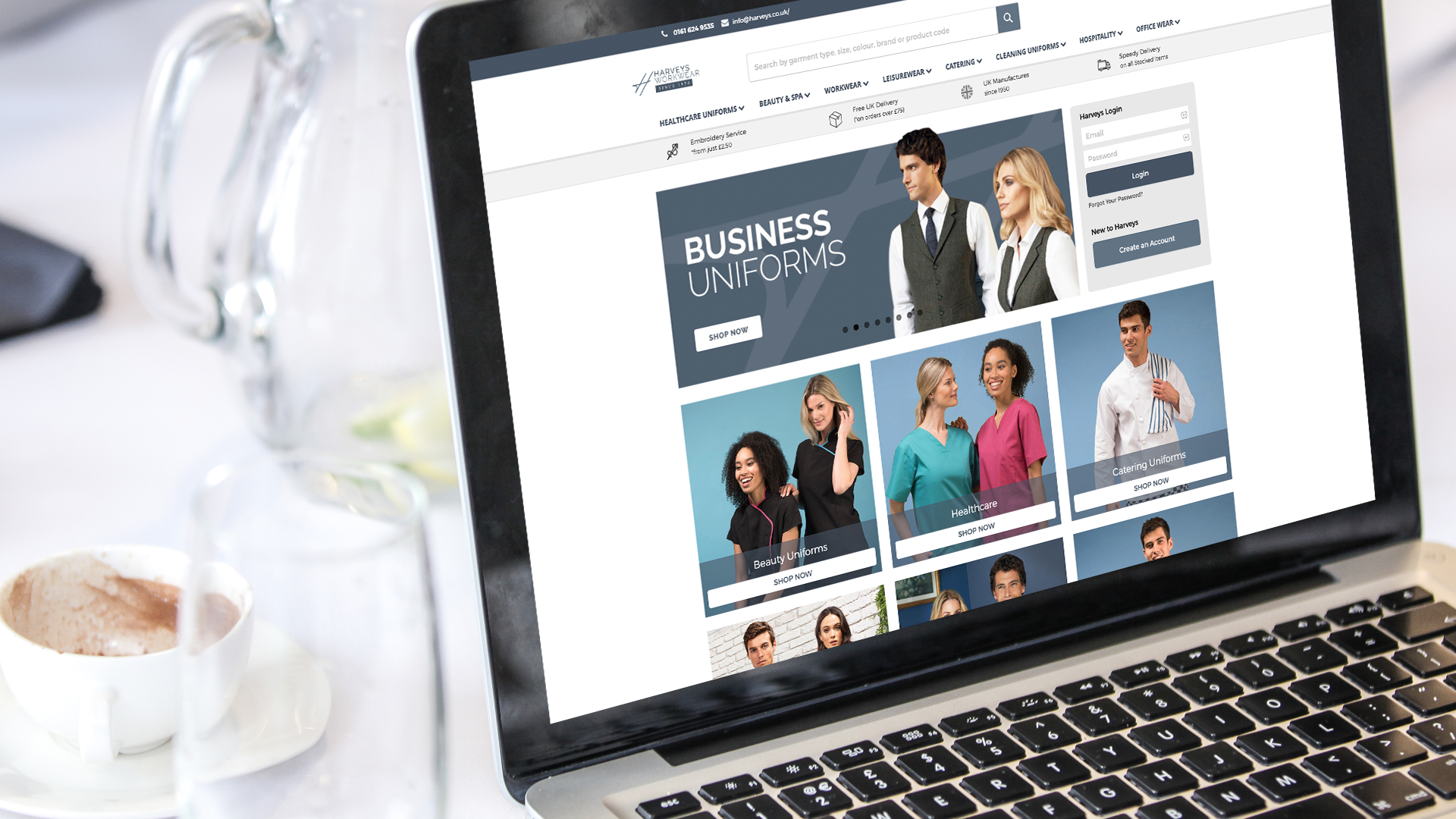 Merging heritage with a modern identity
Harveys is a family business established in 1950 by the grandfather of current owner, Harvey Wild. The company originally supplied the huge demand for workwear to the large industrial workforces of the UK and beyond.
This was a time when jobs were very manual, involving dirty and hard work, so appropriate protective clothing and uniform was required by a huge number of businesses in sectors such as manufacturing, mining and construction.
In addition to these, Harveys supplied huge quantities of uniforms to the Ministry of Defence (MOD) and NHS, both of which required extremely high quality and attention to detail to meet the required standards.
Soon after coming on board, Harveys asked us to look at its visual branding, which they considered dated and weak.
Following an audit of its visual presence compared to its competitors, we identified the opportunity for Harveys to occupy a unique, differentiating space in the market that reflected its standing as a heritage brand with vast  experience as a high quality manufacturer and supplier.
The result is a visual identity that balances the strengths of the firm's heritage whilst still being appealing in the modern marketplace. It had to be flexible too, working nicely on the firm's website, digital channels and in print.
It also had to be easily created as an embroidered logo on its workwear labels.
See the results for yourself…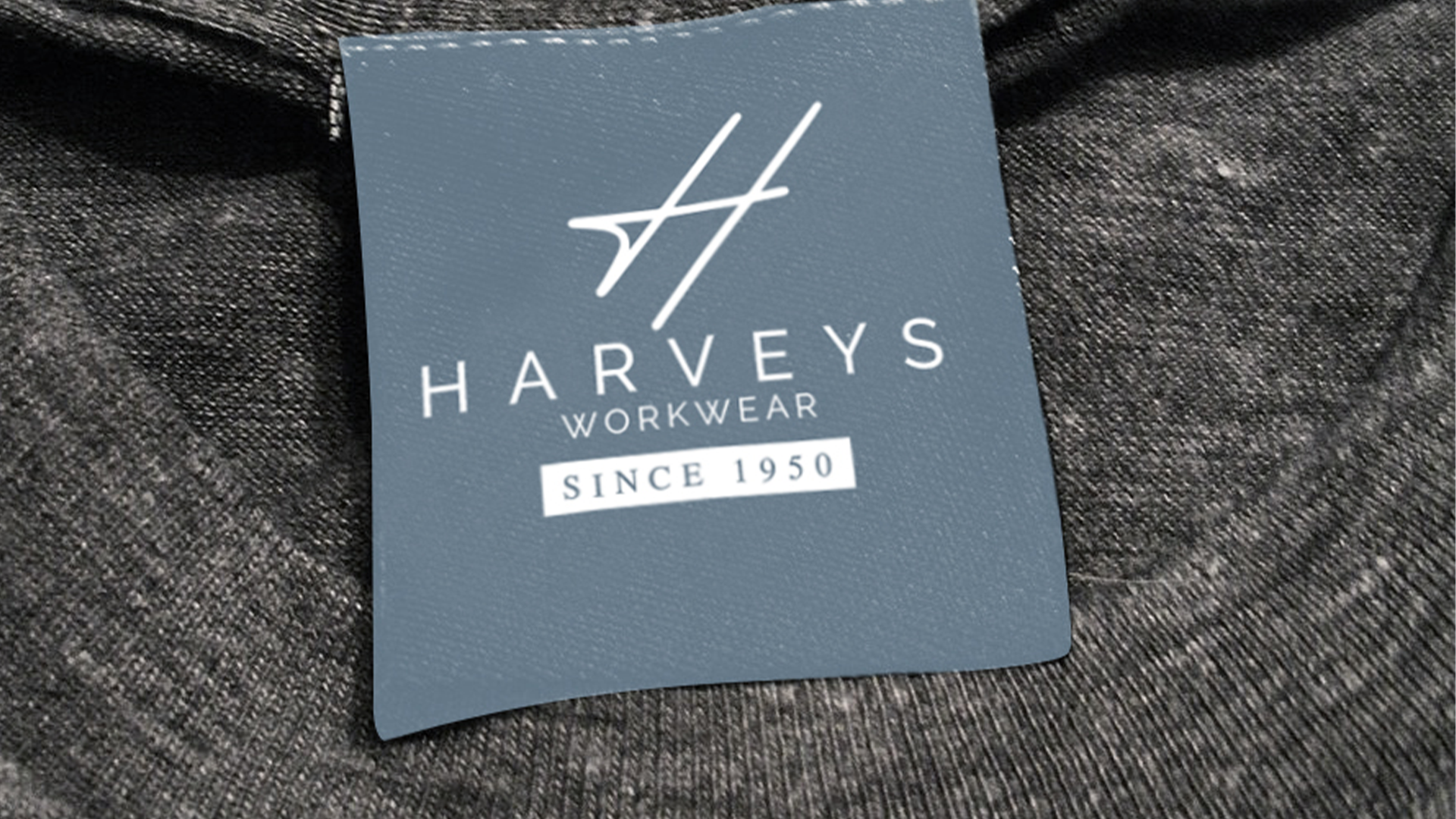 Growing revenues and visibility
Harveys has seen its website sales revenues grow in two of the three years it's been working with us, albeit thanks to the pandemic in 2020 when it increased by a whopping 95%, which has now been followed by a 40% increase so far this year.
Our SEO work has made a big difference too. Our keyword ranking tools show that in June 2019 when the contract began, Harveys ranked for 1,752 keywords in total. That total has now more than doubled to 3,726 keywords thanks to more enriching content, robust internal link strategies and ongoing technical optimisations.
These are the percentage increases in ranking positions:
Top 3: +150%
4 – 10: +227%
11 – 20: +60%
21 – 50: +273%
51 – 100: +61%
Further to this, Harveys didn't appear in any featured snippets across the search engine results page (SERP) in 2019, where they now feature under 18 including valuable Also Asked features for high value keywords.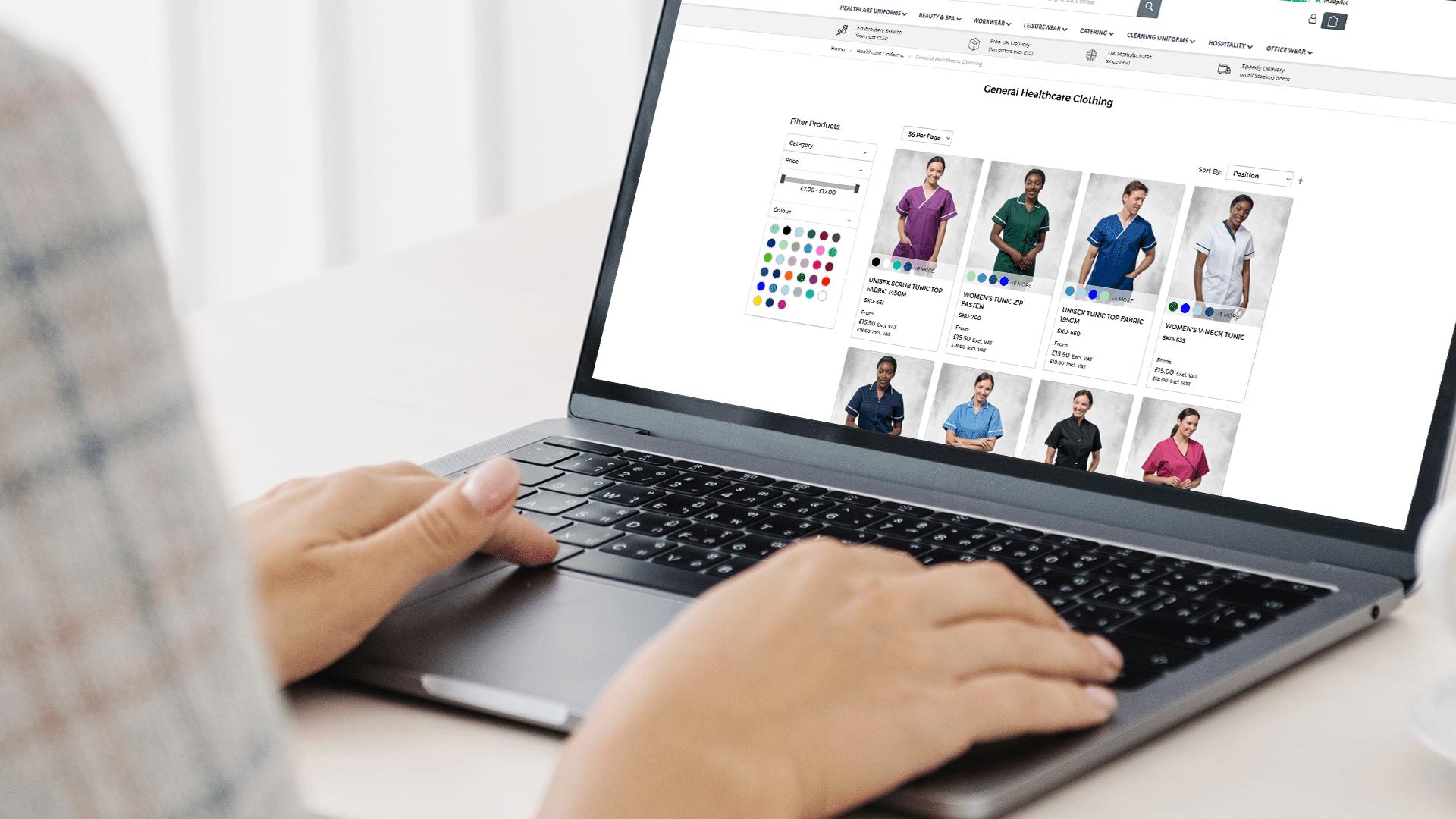 And the work doesn't end here…
Harveys has recently increased its contract with us to enable more activity such as direct mail and other exciting plans subject to commercial confidentiality.
But we have arrived at this juncture thanks to a strategy that identified Harveys' strengths and points of difference compared to its competitors and exploiting them with an all-round targeted approach to increase market presence, awareness and, consequently, sales and revenue.
A typical period of marketing activity includes email and blog writing, social media content creation along with social assets, SEO optimisation, and email marketing – all underpinned by meticulous briefing, planning and execution.
In short, it's paid dividends for Harveys to shop local!
If you think we'd be the perfect fit to size up your position in the marketplace and make it stand out from the crowd, get in touch with us now.
Get in touch