Strategic writing
As an integrated agency we offer multiple services, but it takes a content strategy to pull all of those elements together to ensure consistency and direction. It's rather like a map and charts those content examples – such as PR, social media, design, digital marketing – through to the destinations of business goals and objectives. It's an ongoing transformational process which we regularly analyse and assess to ensure that it is achieving maximum results.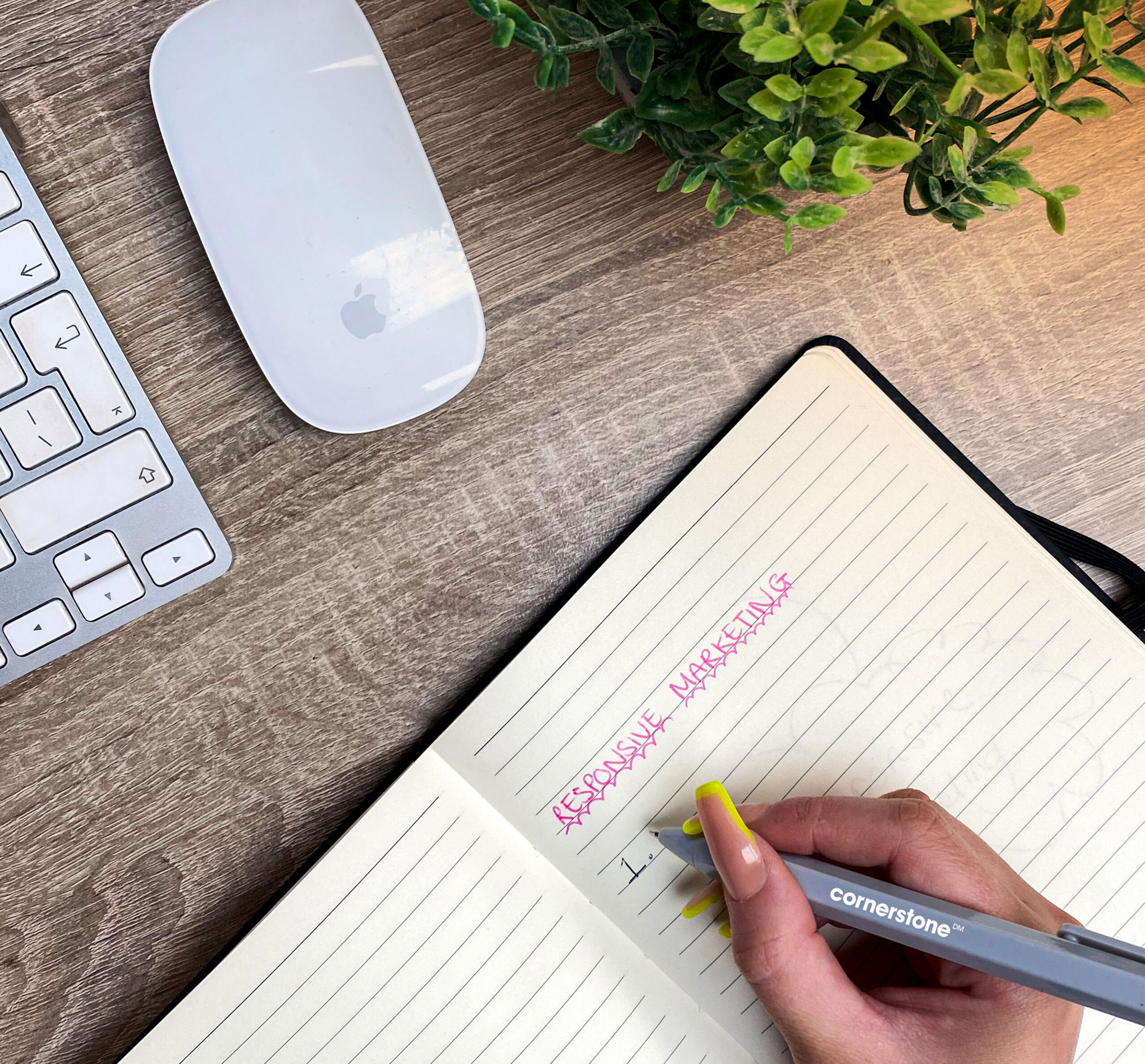 How does strategic writing work?
Have you ever wondered why your local supermarket is laid out like it is? Have you noticed the similarities between different stores? For example, fresh produce is almost always near the entrance.
Think of the layout of a supermarket as a content strategy. It's a shop with many, many different products to sell, all positioned to their best advantage to maximise sales.
As a fully integrated agency, we have expertise in many disciplines, and rather like the supermarket, we'll use them to their full advantage to position your business, brand and products to maximise your goals and objectives.
We create many forms of content – more of that later – but without a strategy that's all it is; content. There's a reason why fresh produce is almost always near the store entrance (Google it), and there's a reason why our carefully honed strategy will elevate your content to the next level.
Process
What should every good content strategy consist of? The answer is goals. What do you want to achieve, what does success look like, how are you going to measure it? Every content campaign should be tracked and measured and that means defining the goals as precisely, and in as much detail as possible, from the outset.
Next, we need to map activity. All new Cornerstone clients go through an in-depth onboarding process that leaves no stone unturned, and from there we'll create a strategy that will involve our vastly experienced PR professionals, who will identify the best channels for your content. This includes a calendar of activity to ensure your strategy is sustained and consistent.
Then we'll decide on the content to match your goals. This is definitely not a one-size-fits-all experience. The best content strategies use a combination of content types to capture audience interest from different angles. We'll match the content to the channels, and consider what tools we are going to employ to hit the mark.
We'll also consider your budget. Content marketing is an investment ultimately designed to generate leads and revenue. Assigning a proper budget that will allow your strategy to succeed is vitally important.
All of this is an ongoing, transformational process which we regularly analyse and assess to ensure that our strategy is achieving maximum results.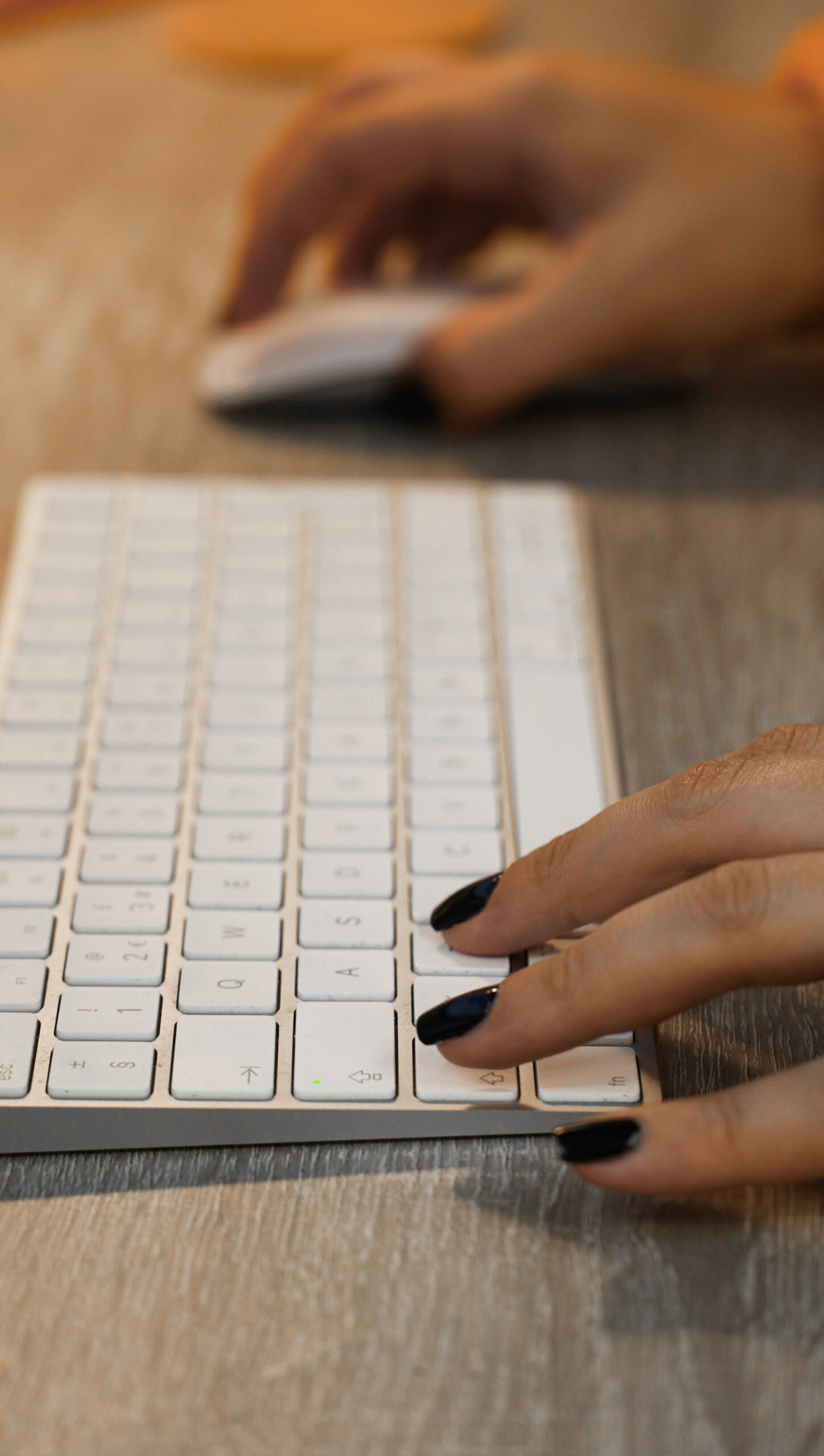 An integrated approach
As an integrated agency, we have a wide spectrum of expertise:
Strategy – Elevating your brand by identifying and setting the goals and objectives you want to reach, from sales and increased revenue to establishing a loyal customer base and attracting new customers – all common factors of a content strategy and PR campaign.
PR – Our seasoned PR professionals have more than 50 years combined experience in the media and publicity industry. They instinctively know the best ingredients of a content strategy and PR campaign, what platforms to use them on and what will work and what won't. So, trust us to identify the best hook to make your audience want to know more.
Digital – Particularly our social media experts, who specialise in crafting bespoke social media strategies that will complement and maximise your unique industry trends and audience profiles. A positive, upbeat, and active social media presence can be a key driving factor behind a successful strategy.
Design – Our in-house creatives can bring some wow factor to you campaign, thanks to their ability to illustrate brand vision and bring campaign concepts to life.
Brainstorming is an important part of developing any strategy, so we'll take advantage of that diverse knowledge, strengths and expertise to ensure the best focus for your strategy and ensuing campaign, and then sense check it before we begin.
Strategic writing in action
Allow us to run the following two sentences past you:
1) The Cornerstone InnoScreen platform is a web-based, digital signage solution that allows businesses, brands and organisations to tailor their communications to their target audience via strategically positioned smart TV screens. All you need is a smart TV and access to the internet.
2) Reach your audience the smart way, thanks to the Cornerstone's InnoScreen platform. Our web-based solution allows you to communicate through smart TV screens placed where you want them.
Effectively, it's the same message – the first written for an email marketing campaign, the second for a short video on the same subject.
Great content does not come out of thin air. It requires the hard work of writers, designers and, in this case, video editors, who can create high quality content that is readable, visually appealing and inviting to specific audiences.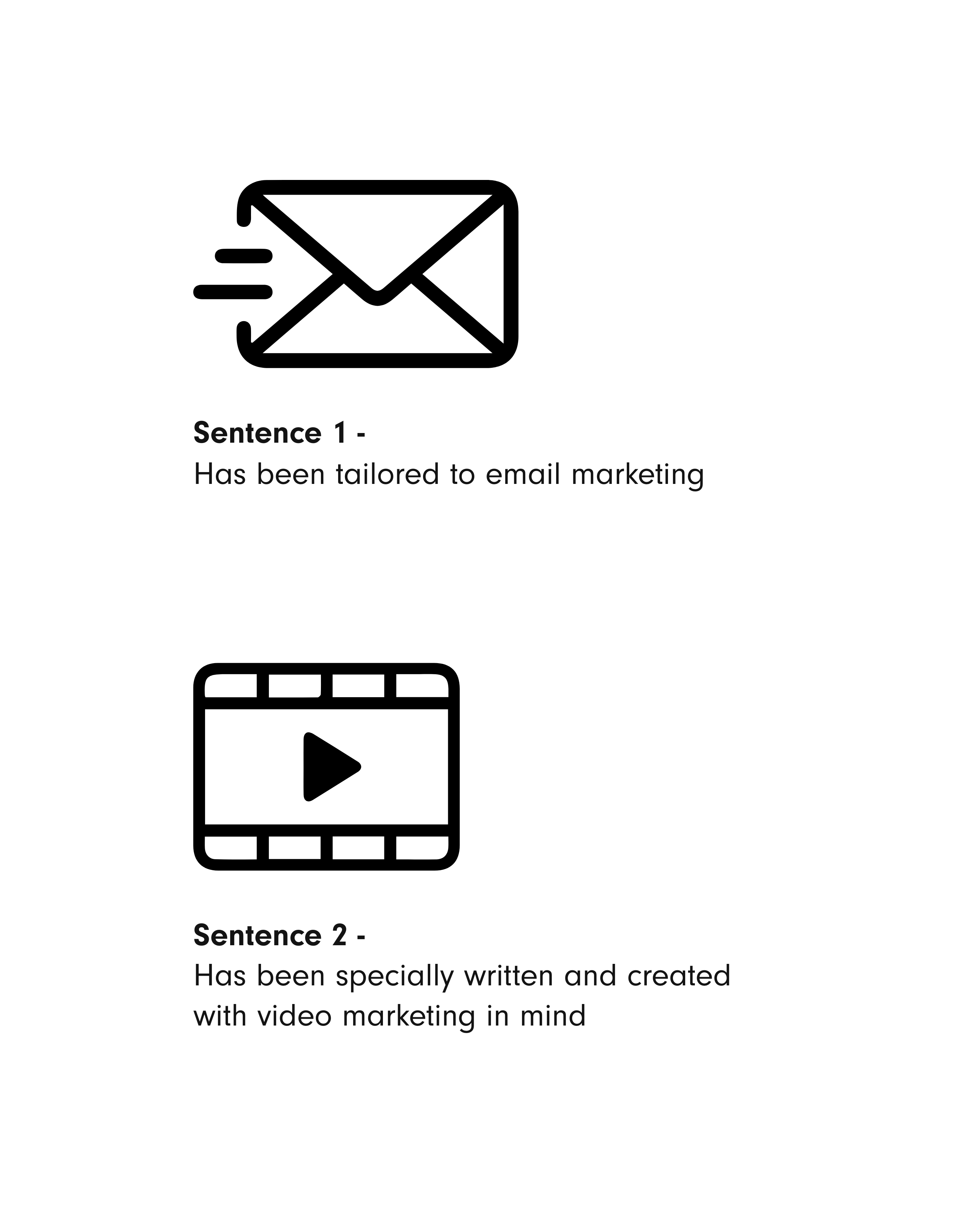 Content is king
Multichannel marketing is now a standard approach. It means promoting content and interacting with audiences on a variety of platforms. Social media, email marketing, owned websites, display ads, video, advertorials, earned media, and more, are all channels that can, and should, be used in a content strategy.
The trick is working out which channels are most suited to your target audience. For example, a B2B content strategy will definitely include LinkedIn, while a B2C strategy would be more focused on Facebook, or even TikTok for younger audiences.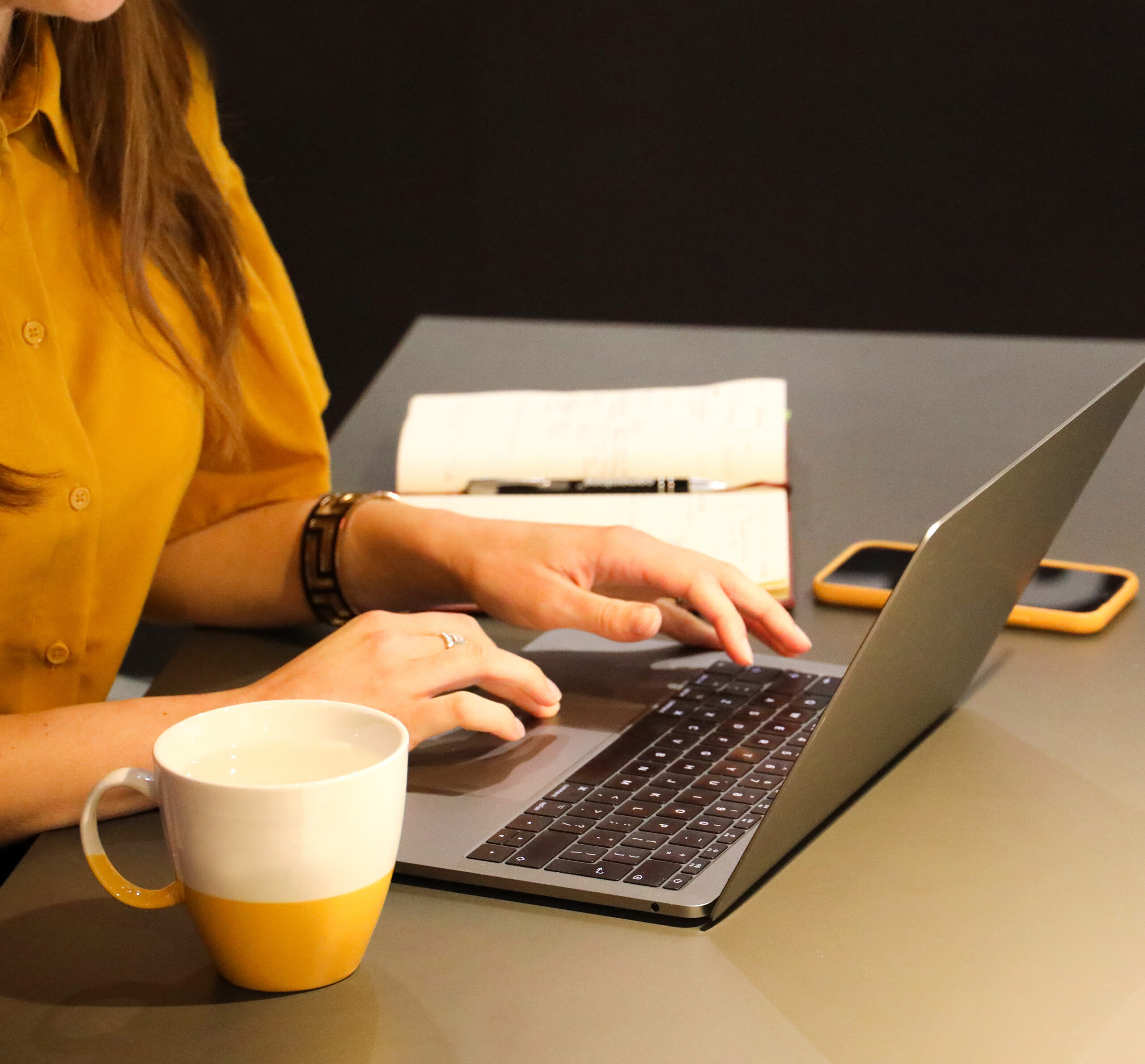 Let's take a look at the most popular channels in a little more detail:
Social media – there were 45m social media users on our shores in 2021 – that's roughly two thirds of the UK population. They helped to make up the 4.62 billion social media users worldwide – more than 58 per cent of the world's population. Our social media management team specialise in crafting bespoke strategies that will complement and maximise your unique industry trends and audience profiles.
Blogging – helps you get visitors' attention with helpful information and provides content to flesh out your social media presence and fuel your SEO efforts, too. For example, a SEO-focused blog written for one of our clients in the refrigerated transportation business increased organic traffic by 27 per cent year on year, and improved its Google keyword ranking by 180 places in one month.
Apps – very good for showing your audience your products and services, and for creating community. For example, an app we designed for one of our leisure trusts has been downloaded more than 35,000 times, giving users the opportunity to make and manage bookings, view class timetables and availability, and discover the latest news about their leisure centre.
Press releases – we issue many of them every week! Well written, and hitting the golden rules of being valuable and relevant, they can be very powerful. For example, just one press release we issued on behalf of a leisure trust client reached a total audience of 1.25m when it was published on a regional news website.
Paid-for advertising – can help you reach a broad audience and allow you to position yourself in all of the places you want to be seen. A multi media advertising campaign we devised for a pharmaceutical client led to a reach of more than 12 million consumers.
Digital platforms – with so many clients embracing digital technology, and needing to communicate with stakeholders on their premises, we've developed an innovative, accessible, and cost-effective digital signage software, InnoScreen. And as you've already read, InnoScreen is the subject of a close-to-home content strategy!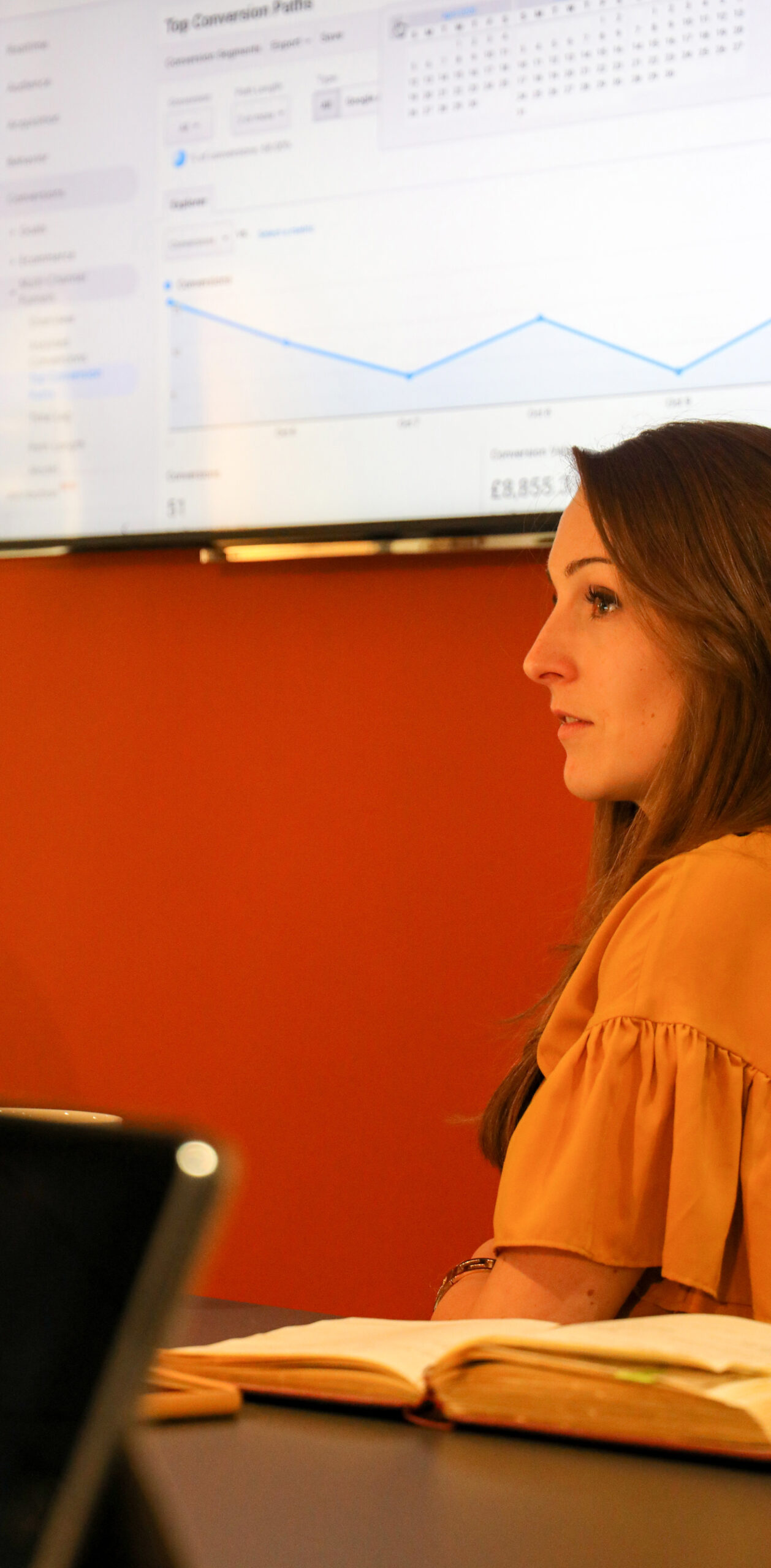 Get in touch
As a full-service agency we offer expertise in all the disciplines that will create, support and enhance your content marketing, but it all begins with strategy – identifying and setting the goals and objectives you want to reach, from sales and increased revenue, to establishing a loyal customer base and attracting new customers.
Quality content that is creative, relevant, valuable and engaging – it's a compelling combination that comes as second nature to the Cornerstone team.
If you want to work with us to create the perfect content strategy get in touch.