Content marketing agency based in Manchester
You have something to say, and you need the right audience to hear it and see it – you need content marketing.
Content marketing relies on quality content that is creative, relevant, valuable and engaging. It is distributed through carefully considered channels to garner the desired results – be it boosting brand awareness, sales, conversions or loyalty.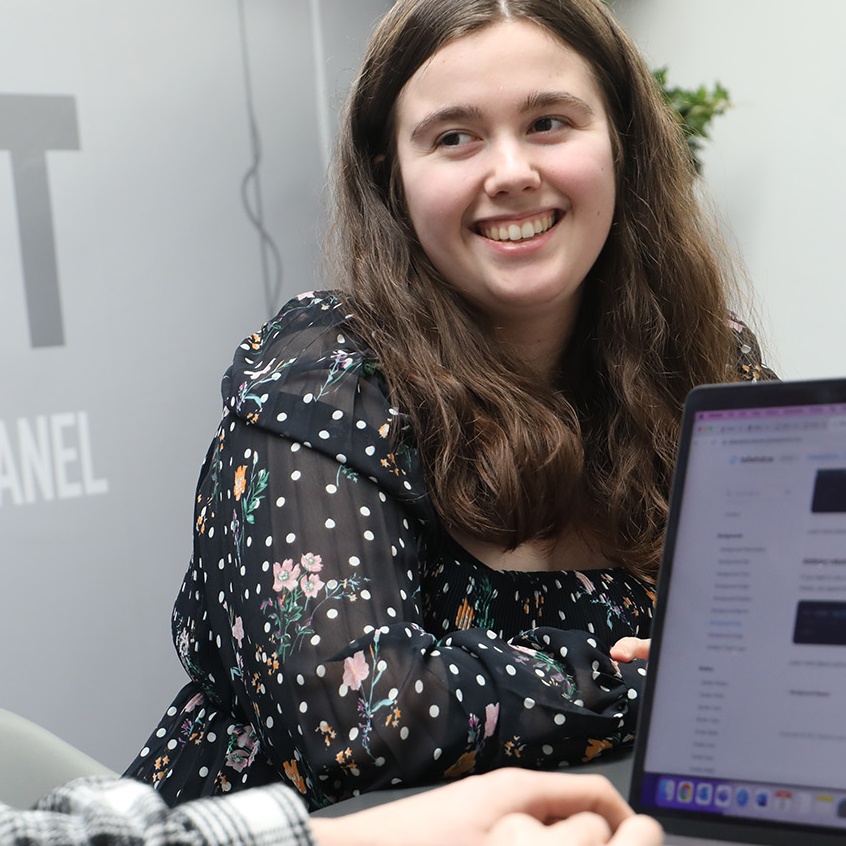 What is content marketing?
According to the Content Marketing Institute, content marketing is, and we quote, 'a strategic marketing approach focused on creating and distributing valuable, relevant, and consistent content to attract and retain a clearly defined audience — and, ultimately, to drive profitable customer action.'
We know that, of course, but it's a nice, succinct way of summing up exactly what our content marketing is all about.
What we also know, and the institute agrees, two of the most important words in that sentence are 'valuable' and 'relevant'. Take them out and what you've got is – potentially – spam! In other words, if your content isn't valuable or relevant, it's going to get lost in the avalanche of information that reaches our eyes and ears every day.
Why is content marketing important?
Content marketing educates your audience about the products and services you offer. Think about it, the fact you're reading this shows content marketing in action!
If you like what you read and get in touch with us then our content marketing will have fulfilled another goal – to boost conversions in that the reader becomes the customer.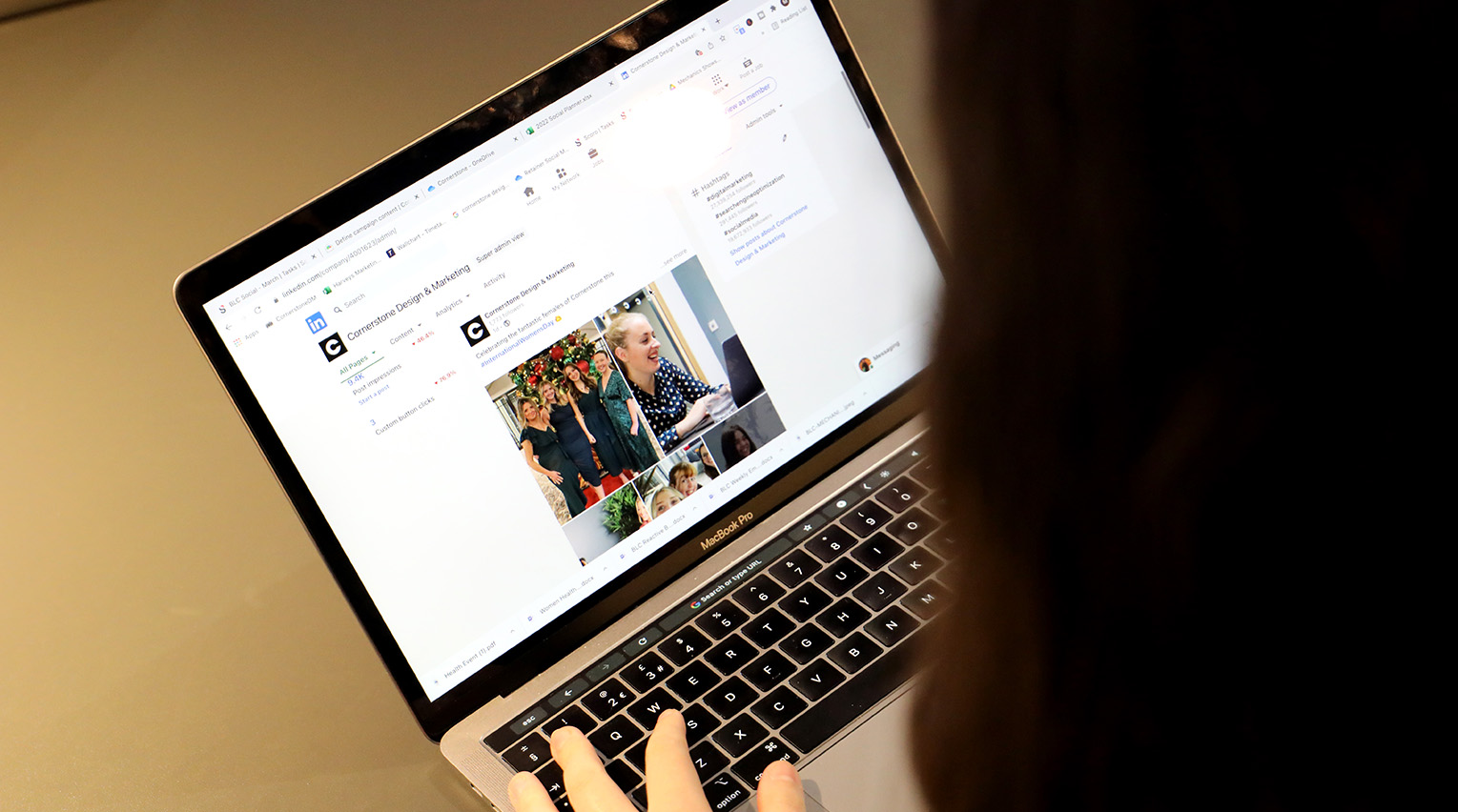 Our PR experts produce content that hits the mark
Another way of looking at content marketing is the process of planning, creating, distributing, sharing, and publishing content with the goal of reaching your target audience and increasing brand awareness, sales, engagement, and loyalty.
As a full-service agency with expertise in strategy, digital, web, print/signage, design and PR, we have  experience and know-how of all the channels – such as social media, blogs, websites, podcasts, apps, press releases, print publications, and more – that will ensure your content fulfils its goal.
And regardless of the channel, or combinations of channels we choose for you, you can be assured your content will hit the mark, thanks to its polish and power that come as standard courtesy of our experienced
How does content marketing attract potential customers?
Content marketing can help to build relationships between your customers and your business that result in increased loyalty.
It can show your audience how your products and services solve their challenges.
Content marketing can create a sense of community around your brand.
What's the secret of good content marketing?
As a full-service agency we offer expertise in all the marketing disciplines that will create, support and enhance your content marketing, but it really begins with strategy – identifying and setting the goals and objectives you want to reach, from sales and increased revenue, to establishing a loyal customer base and attracting new customers.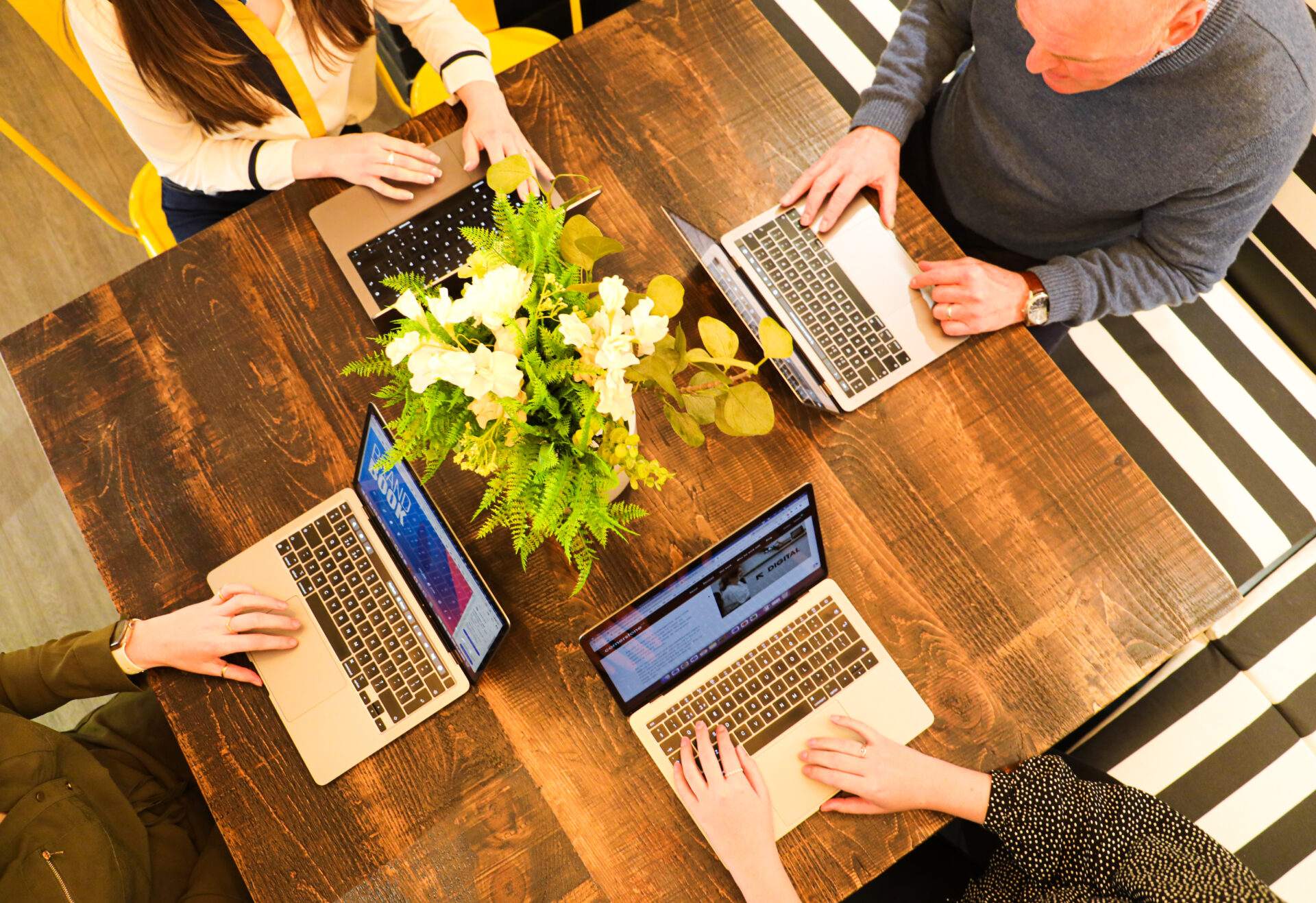 We give content marketing a full-service approach
When it comes to content marketing, we offer a full-service approach with an array of different channels. Social media, blogs, websites, apps, press releases, paid-for advertising, print publications, and digital platforms, to name but a few, are some of the most popular channels for successful content marketing.
The stats don't lie
Social media – there were 45m social media users on our shores in 2021 – that's roughly two thirds of the UK population. They helped to make up the 4.62 billion social media users worldwide – more than 58 per cent of the world's population. Our social media experts specialise in crafting bespoke social media strategies that will complement and maximise your unique industry trends and audience profiles.
Blogging – helps you get visitors' attention with helpful information and provides content to flesh out your social media presence and fuel your SEO efforts too. For example, an SEO-focused blog written for one of our clients in the refrigerated transportation business increased organic traffic by 27 per cent year on year, and improved its Google keyword ranking by 180 places in one month. 
Apps – very good for showing your audience your products and services, and for creating community. For example, an app we designed for one of our leisure trusts has been downloaded more than 35,000 times, giving users the opportunity to make and manage bookings, view class timetables and availability and discover the latest news about their leisure centre.
Press releases – we issue many of them every week! Well written, and hitting the golden rules of being valuable and relevant, they can be very powerful. For example, just one press release we issued on behalf of a leisure trust client reached a total audience of 1.25m when it was published on a regional news website.
Paid-for advertising – can help you reach a broad audience and allow you to position yourself in all of the places you want to be seen. A multi media advertising campaign we devised for a pharmaceutical client led to a reach of more than 12m consumers.
Digital platforms – with so many clients embracing digital technology, and needing to communicate with stakeholders on their premises, we've developed an innovative, accessible, and cost-effective digital signage software called InnoScreen. Needless to say, InnoScreen is now the subject of some close to home content marketing!