Brand strategy agency
Standing out from the crowd is something all businesses strive for. A brilliant brand strategy makes that possible and builds customer loyalty through the sum of its many parts.
What is brand strategy? It's a blueprint to help a business connect and win favour within its marketplace, to help customers easily recognise and remember the brand and its product(s) and create a sense of belonging among its consumers.
But it's not just about products, logos, websites and names. A brand is all of that and more. A strong, successful brand has a sprinkling of stardust – yes, it's that difficult to pin down, which is why you need expert guidance. That's where Cornerstone comes in.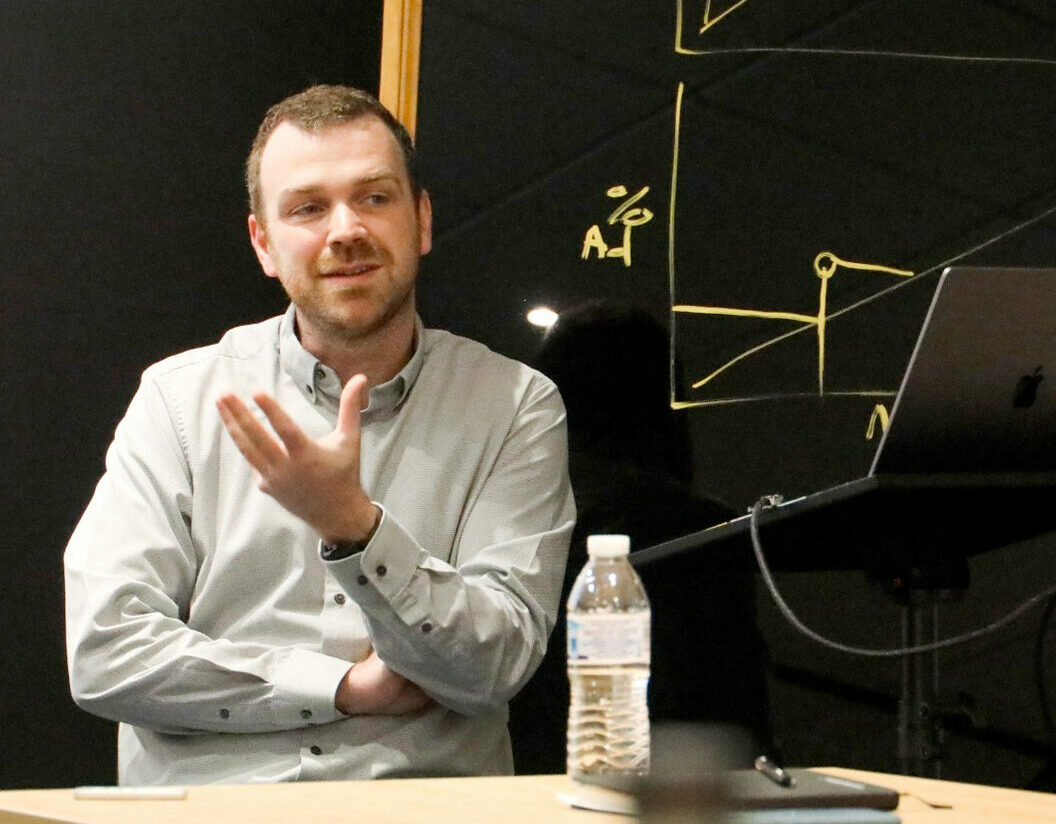 What makes up a brand strategy?
It starts with purpose / proposition, and how that can differentiate your business from your competitors. According to Business Strategy Insider, purpose can be seen in two ways:
Functional: Simply put, the purpose of the business is to make money.
Intentional: This concept focuses on success as it relates to the ability to make money and do good in the world.
So, while making money is the fundamental purpose of any business, consumers love those that offer a little bit more – some added value beyond the sale, such as planting trees as a spin-off of buying toilet rolls, for example. The proposition element, arguably the most important element, is what the consumer gets out of the interaction, and what value buying into a brand has to them. Getting this right is critical to truly engaging with a consumer or any type of customer, whether that's B2C or B2B.
The next element is consistency. Keep your messaging clearly defined and cohesive. Never lose sight of what your brand is and what its aims are. That in turn, creates a connection, and explains why some consumers will pay a fortune for one product in favour of one much cheaper.
Loyalty is another key element – don't be slow to say thank you, recognise favourable reviews, and even offer rewards.
And be flexible in the face of ever-changing times and circumstances. It seem counter-intuitive to what we've just said, but if your approach isn't working any more, change it.
Last, and certainly NOT least, maintain an awareness of what your competitors are doing – use it as a challenge to improve your own strategy.
Strategies that nurture your brand
With strategic branding, you are future-proofing your brand and developing it in a way that differentiates you from others. By communicating uniqueness to customers, you strengthen your selling power, brand value, and customer loyalty.
And once your brand strategy is born, it needs to be nurtured.
As a full-service agency, Cornerstone has experts in all marketing disciplines working in harmony. Creating a brand strategy calls on that accord to ensure the right people are doing the right job on your behalf.
We'll make sure your strategy stays on track and take every opportunity and touchpoint to tell your brand story. Building a brand is an iterative process and building the strategy that goes with it needs to grow too.
It might not be one person for each strand, but we'll earmark someone to align your brand and business goals, and act as a conduit for the brand and the business, liaise with your leadership team/stakeholders and generally act as a devil's advocate. This could be our MD, David, or a senior member of the account management team.
A senior member of our creative team, such as Sarah S, will create and oversee brand guidelines and ensure they are applied correctly, while a member of our PR team will take the lead on communications, such as creating your strategy's tone of voice, tagline and advise on getting your message out there.
We must stress, this isn't done in silos. Synchronisation is the key, with the team working together effectively and efficiently to share knowledge, expertise and progress.
What are the different types of branding?
The elements that go into a brand strategy then feed into different methods of branding, such as:
Attitude branding – the feeling or attitude that customers associate with your brand. Think of Nike's Just do it.
Individual branding – giving a brand, product or service an individual identity whilst remaining part of an over-arching brand. A good example is Virgin, which has many products but all with a Virgin moniker.
Product branding – combining a logo, name, colour, and design with a product to create a unique identity for the product. Think Coca-Cola.
Co-branding – as the name suggests, this is when two brands work together. Think Apple watches and Nike.
Brand extension – this is when a company uses one of its popular or established brand names on a new product. Very similar in purpose and execution to individual branding explained above.
Minimalist branding – this is when less is more. Think Uber or Nike, for example.
Making a world of difference to a full-service rebrand
One method of branding not mentioned above is re-branding. You can check out or blog on re-branding here.
The Burnley Leisure and Culture (BLC) brand launch took the borough's disparate – but popular – leisure centres, eating establishments, entertainment venues, community programmes and other amenities together under one recognisable brand while maintaining their origins.
All of the locations and services were operating as different brands, which led to a confusing customer journey and missed opportunities to cross sell.
Our objective was to consolidate the disparate house of brands, create a unified identity – the client settled on Burnley Leisure and Culture (BLC) – reposition and redefine the existing marketing strategy and develop a new way of approaching digital communications.
With a newly developed website, digital strategy, PR strategy and internal comms plan in place, the brand was re-launched to better engage members and the community.
Central to the success of this rebrand was to raise the brand profile and awareness of BLC facilities. This has proved highly successful, and has helped to drive stronger commercial sales than pre-Covid levels, showcasing effective delivery and outcomes.
Users to the BLC's website increased by almost 320% within six months and have continued to grow.
Statistics for social media were equally impressive. Compared to the previous year, BLC's Facebook audience grew by 1,422 new followers, an increase of 386 percent), while engagement on Facebook grew by 469 percent. This included 29,678 likes, 9,462 comments and 9,377 shares. Facebook reach increased by 361 percent year-on-year – a total reach of 1.45m.
Get in touch
Often misunderstood, a branding strategy is not just the sum of your logo, colour palette, or website. It needs expert guidance so allow us to enlighten you.
Whether you're launching a brand-new venture or want to grow an existing business, get in touch to discuss the many ways we can help.