Glo Gym: Launching an innovative gym brand
Gym brand's glo-ing testament sets tone for strong partnership
When the new gym kid on the health and fitness block first flexed its muscles in Oldham, it chose Cornerstone's leisure marketing team to strategically partner the venture.
Several years later, that Glo Gym partnership goes from strength to strength – in fact you could say we've 'glo-n' up together.
Glo Gym was a much-anticipated arrival at Oldham Athletic Football Club's newly built North Stand.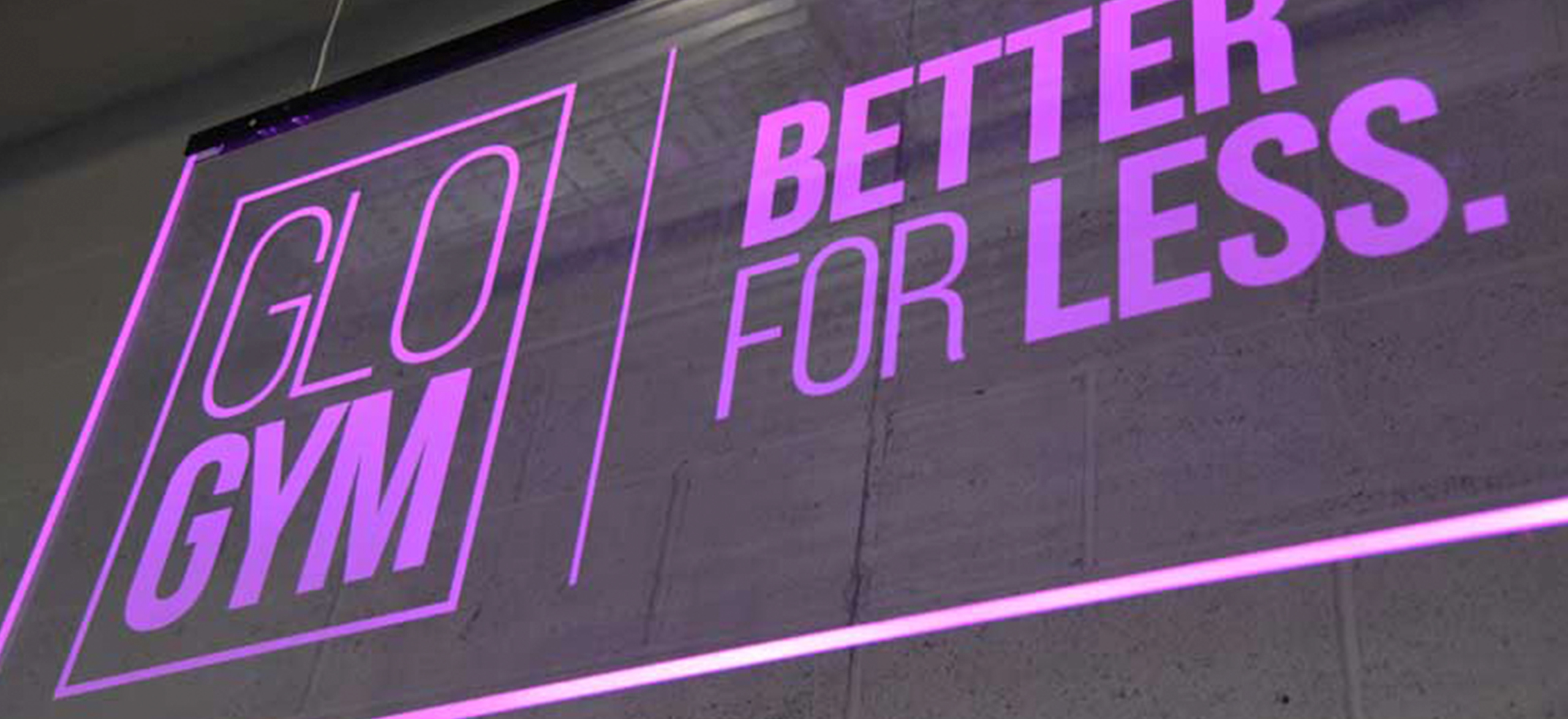 The facility opened in 2016, boasting a state-of-the-art 150 station gym and 220 square metre fitness studio.
It was a fast mover on the fitness scene, but its branding identity and online strategy needed to pick up the pace.
That's where we came into play.
Cornerstone was quickly tasked with developing Glo Gym's overall marketing strategy from scratch, including its digital presence, a new website development and the venue's impending pre-launch build-up.
The rest, as they say, is history.
Things have worked out very well but that isn't the end of the story.
It's just the beginning and we'd like to tell you how we've helped Glo Gym to pump up the volume and raise the marketing bar to become one of Oldham's most successful health and fitness settings…
Pitching it right
As with all great campaigns it started with a brief – and due to the momentum of the project, a pitch followed hot on its heels.
We designed and developed a new look and feel for the brand across its core marketing assets – website, marketing campaign and social media ahead of the imminent opening.
With just days to spare, the Cornerstone team worked through the night to hit the website launch deadline, including the integration of its third-party membership booking system named membr.
After hitting the ground running the result was a visually striking, engaging and easily navigable website, fully optimised for mobile devices.
This incredible turnaround paved the way for a relationship which continues to go from strength to strength through our full service offering of ongoing marketing support, social media marketing, design, signage and print production.
Strategy with core strength
This was based on a firm understanding of their proposition, USPs and target audiences to develop a two-pronged marketing strategy.
It centred around attracting new members by resonating with those seeking a motivating and energising environment in which to challenge themselves.
We also focused on retaining existing members through messaging designed to reflect Glo Gym's sense of community, belonging and camaraderie with the aim of uniting the forces of the Glo Gym team spirit.
The marketing strategy provides an integrated, multi-channel approach with a consistent and compelling proposition to both target audiences
A social media strategy was formed to attract and retain members through engaging content to add value through advice and tips, motivation, entertainment and an opportunity to engage in conversation with followers.
Through well-considered PPC planning we work to attract new members by effectively communicating Glo Gym's proposition to target audiences based on demographics, lookalike audiences and remarketing to warm leads which previously engaged with the website or related sites.
The membership campaigns employ eye-catching visual aesthetics and compelling messaging.
Imagery always features Glo Gym members – not models! – to ensure our comms continue to resonate and portray the authencity of the brand's ethos.
We built social media from the ground up, so the audiences currently stand at:
Facebook: 2,366 with average monthly reach of 72,500
Twitter: 784
Insta: 1,300 with average monthly reach of 10,083
Average monthly engagement:
Facebook: 1%
Twitter: 60% (based on the number of likes and retweets divided by number of tweets – not an exact science…)
Insta: 4.5%
Helping Glo get that Black Friday feeling
Black Friday is a popular way for the leisure industry to attract new members with some enticing discounts.
We were asked to devise a marketing support strategy to promote Glo Gym's Black Friday sale.
Cornerstone researched the market, identified key targets and opportunities and pulled together a multi-channel Pay Per Click & Paid Social approach to utilise platforms such Google Ads, Bing, Facebook Ads, Twitter and Instagram.
What was planned as a three-day campaign proved so successful it was extended over the next 10 days, gaining 200 new members during the initial period alone to generate an ROI of over 1,400%.
The influx helped Glo Gym exceed all previous sales for a single weekend and went on to seed ongoing loyal membership.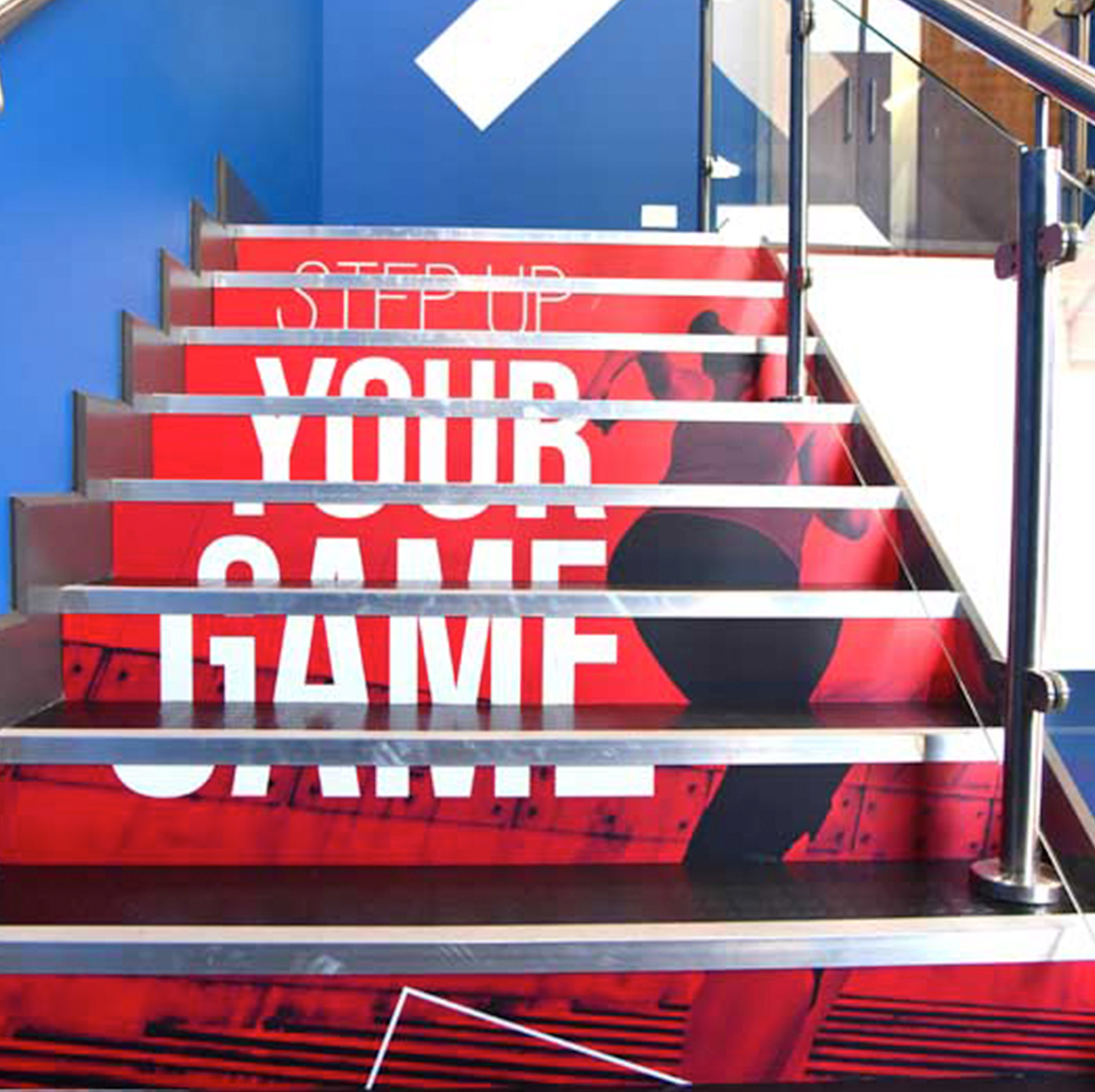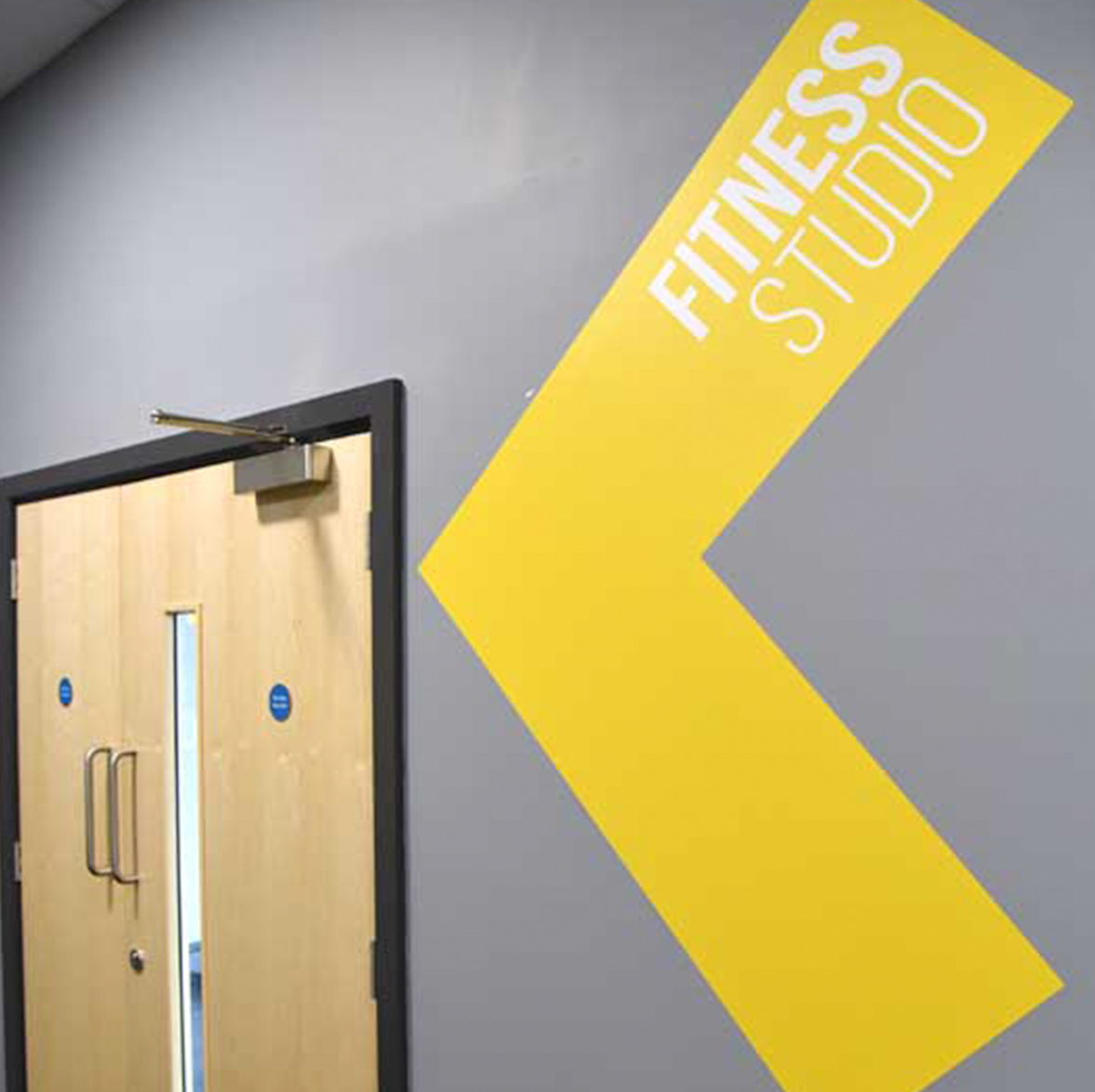 Conceiving an interior design to bring a blank canvas to life, while replicating the look and feel through cohesive exterior signage (and within an extremely tight timescale!) is no mean feat.
It takes real vision and conceptual skill – which is convenient as Cornerstone's design and production departments have plenty of both.
A key part of the brief was to create something unique, engaging and visually strong, helping to build both brand value and positive consumer perceptions of the gym operator.
The concept needed real impact to showcase the newly launched Glo Gym to a crowd of potential new members during an open weekend.
Our designer Dave has worked on Glo Gym's branding from the get-go.
So who better to explain his conceptual design genius!
"We started with a blank canvas and even began work on the install while the construction crews were still on site.
"An initial walkthrough with the client weeks earlier allowed us to pinpoint the required signage and graphics throughout the gym.
"The brief was flexible with the only requirement being bold and bright, utilising the pre-existing colour palette.
"The visual was very much based on 'motivation' and a sense of 'movement' and created to reflect the website and promotional artwork.
"We used a duo-tone colour effect on a series of lifestyle workout images to create the large window graphics to the front of the site. Internally, large chevrons and typography were created to direct you through the gym with motivational quotes along the way.
"The largest element of the internal graphics was a full wrap to the spin studio to add to the immersive atmosphere. It took a full week to install."
The resulting design hit all the objectives – bold imagery and stand-out graphic elements throughout to create a streamlined customer experience and empowering workout environment.
It involved the installation of custom printed lift vinyls, printed stair tread graphics, external illuminated signage, exterior window vinyls, interior signage, wall vinyls, vinyl cut lettering, acrylic signage and notice boards, and lightboxes – just a few components that went into this huge project.
Thanks to two weeks of 24/7 vinyl printing at our production studio, we delivered the installation on time and on point.
Both the client and the construction team we collaborated with on the project were truly glowing about the design, process and high standard of finish – to the extent that Cornerstone became the favoured supplier for both companies.
The leisure industry has been a core sector for Cornerstone Marketing and Design for well over a decade.
We operate as strategic partners and as an extension to clients' existing in-house teams through our comprehensive offering of expertise across marketing, public relations, design, digital marketing and production.
We specialise in developing effective, results driven marketing strategies for UK leisure trusts which are specifically designed to help them compete with the industry's larger national players.
From marketing research and strategy, through to re-brands, marketing audits, creative comms, PR, videography services, PPC and signage, we've helped develop marketing campaigns that not only engage with audiences and convert them into members but bring retention and long-term loyalty.
We're here to help you make your marketing activities work harder and achieve optimal performance from your existing efforts and investment.
Email us at clients@cornerstonedm.co.uk
You can keep in the loop with our client work and latest industry insights by connecting with Cornerstone Design & Marketing on LinkedIn.