Climbing the property marketing ladder
Helping to rebuild an established property brand
Most new client processes begin in a formal fashion and start with a pitch.
But this one was flipped on its head.
The foundations for our collaboration with one of Oldham's most established and reputable estate agencies, Kirkham Property, were laid on a role reversal.
Building relationships
Our MD David was originally a vendor client of Kirkham Property which had provided a first-class service in securing the sale of his first home.
He'd built a good friendship with now Partner Oliver Gill and during one of their verbal exchanges, discovered Cornerstone could return the favour.
Here's David to explain.
"We got on well, talked about each other's businesses and in the face of property market challenges from the emergence of online estate agencies, they knew they needed to change their image, brand identity, digital presence and marketing approach.
"With that in mind, they came to Cornerstone to see what we could do."
So that's how we got on the marketing property ladder.
After six years we have not just climbed a few rungs together, we've scaled some inspiring heights.
We've helped Kirkham Property to reposition and reinvigorate itself as a business, generating a greater brand presence which has ultimately driven sales and shifted consumer perceptions.
And we now also provide marketing support to their sister firms Kirkham Legal and Kirkham Finance. A full house.
So, let's tell you how, brick by brick…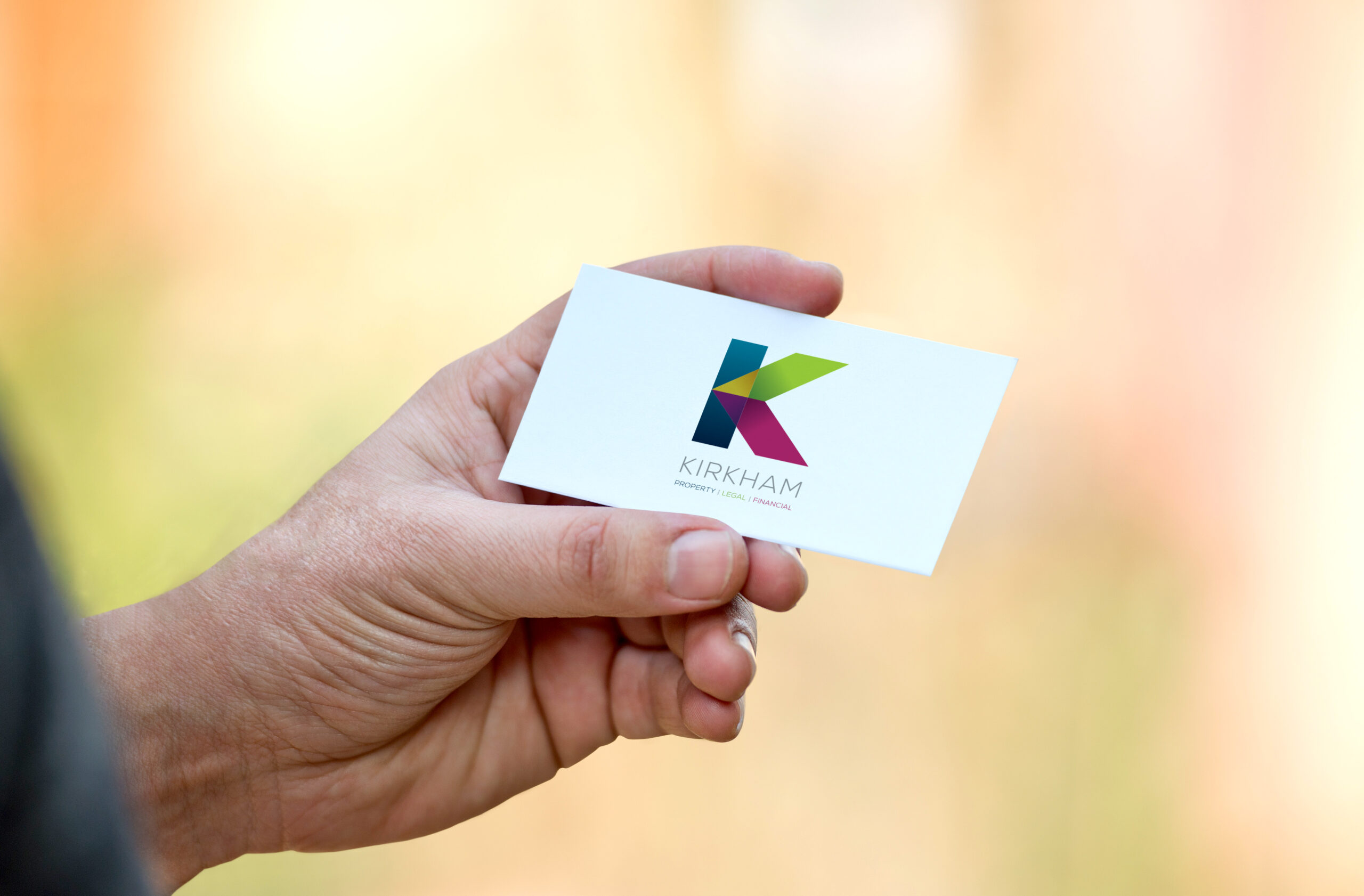 Rebranding was key
When Kirkham initially walked through the Cornerstone door, first impressions were focussed on their brand identity.
Great branding is essential for a property firm for obvious reasons. It needs to say everything about the business creatively, succinctly and simply.
Kirkham's historic blocky yellow 'K' on a blue background had become outdated.
At the time, the business was called 'Alan Kirkham's' which gave the impression it was a small set-up – not at all reflective of its scale as an established five-office estate agency not only offering property sales, but also commercial, lettings, financial, legal and conveyancing.
Converting a traditional 30-year-old brand to echo its modern-day expertise and offering required both sensitive and intensive strategic thinking.
On one hand the new identity had to slickly project them as real competitors to their online counterparts and showcase their extensive experience and high-end customer service.
On the other it needed to retain Kirkham's heritage and presence within the geographical market – not to mention holding on to the reputation it's affectionally known for.
The 'K' was always special, so the new look preserved that distinctive element.
The concept was based around refreshing the branding, adopting both simplicity and a clean typograph style to provide a truly modern aesthetic.
It drew on three colours to represent each of Kirkham's three services which would then be replicated across its literature and brochure design, new office signage and website.
We took the bold step of renaming the business Kirkham Property while identifying the core divisions of the business, 'Property. Legal. Financial'.
We then developed a strapline with purposeful punctuation to highlight these integrated services, values and position statement: All. Together. Better.
It has dual meanings; 'Together, all the parts of the business provide a better service' and 'Within the market, they're arguably better than the competition'.
The strap may have different meanings to different people, but it's undoubtably served Kirkham well.
Rebranding on this scale is a radical change for a client so we ran briefing and launch sessions with the Kirkham team to ensure they understood the evolution, new tone of voice, positioning and reasoning behind it.
A website definitely worth viewing

Engaging and effective marketing is an essential element to the property selling sector, particularly online.
Vendors and buyers are crucial but attracting them isn't easy in such a highly competitive market.
Newspaper advertising and estate agents' windows have largely made way for online browsing when it comes to searching for properties.
Kirkham's website wasn't in line with its contemporary rebranding and neither was it strong enough to face off competition from other locally based agents or national online players.
As a web development agency, we redeveloped the website, adding API integrations into their property management software to allow property listings to be fed live to the site in real time, with no need for manual input.
Based on the new design elements, we created an engaging and highly functioning site which strengthened brand perception and drastically improved the user journey and experience.
And thanks to its in-built longevity it continues to give them a competitive edge.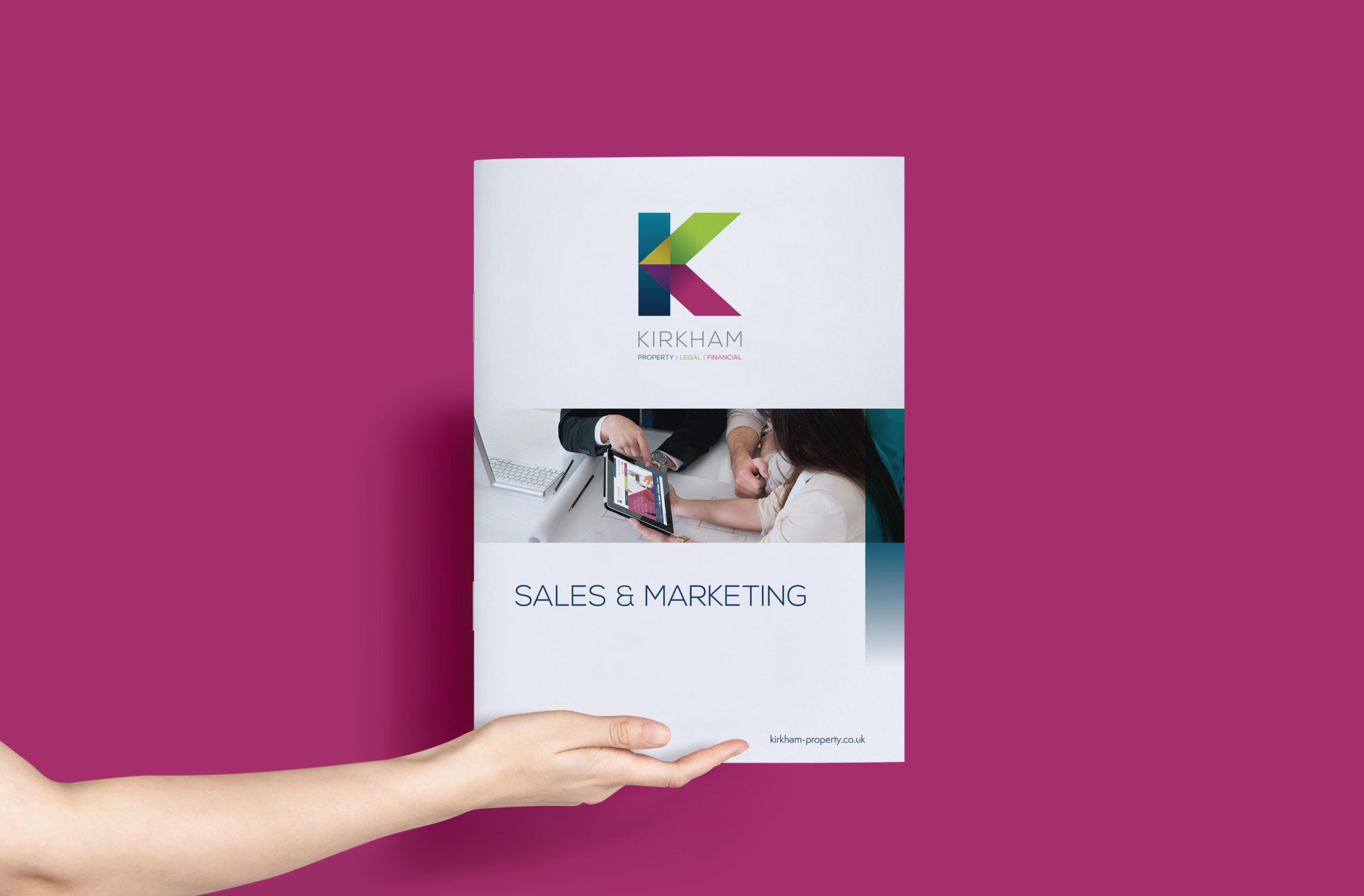 Shouting it from the rooftops
Consumer awareness and understanding is critical to a successful rebrand.
And well-considered and comprehensive digital and public relations strategies are crucial to rolling that out.
We launched social media and PPC campaigns, PR to engage local media and print and online advertising to herald the new branding, introducing consumers to the changes and the wider product offering.
We also produced signage which was installed over the course of a very cold December, ready for one of their main sales and lettings seasons – the new year.
The results were outstanding, and we grew brand presence and share of voice within the local market.
The digital campaign grew their online presence, raising SEO value, social reach and engagement.
We introduced email marketing and pay per click to their promotional armoury to help deliver outstanding end results and audience reach.
Completion? Not quite
Kirkham Property is one of our highly valued retainer clients, gladly taking advantage of our full-service offering of design, marketing, digital, PR and print production, month in, month out.
A strong social media marketing strategy supports their digital output and continues to yield outstanding results alongside a new venture into search engine optimisation work on its website.
Over the last four years organic site traffic has increased on average by 5% YOY, this year more than ever.
And 2020's SEO launch has seen a 20% YOY increase.
The Kirkham Property Facebook page audience grew 124% YOY organically and reach was up 28% YOY during 2020.
Facebook posts now reach around 10,000 people a month organically and following continues to grow alongside an on-going rise in following and engagement on Twitter.
With a focus on promoting their residential portfolio, each post sees an average of around 100 click-throughs to its website property page and up to 600 click-throughs for particularly desirable homes.
Working with us
We continue to support on the PR front with monthly Kirkham expert-led advertorials in a local newspaper and create engaging social media comms to attract the attention of property seekers and sellers on a weekly basis.
Overall thanks to our integrated, long-term marcomms strategies we've accelerated awareness across all divisions of Kirkham Property to help them achieve the elevated position they're in today.
If you're sold on our full service offering and want to gain outstanding results from your marketing investment, email clients@cornerstonedm.co.uk
Find out more about our client work and latest industry insights by connecting with Cornerstone Design & Marketing on LinkedIn.