Hannah
Junior Web Developer
Superpower
Organised, creative and a quick learner too.
Kryptonite
I don't like bad drivers, and I've met a few on my M62 commute. And I can't be anywhere near smelly cheese. Give me a nice bit of Wensleydale any day!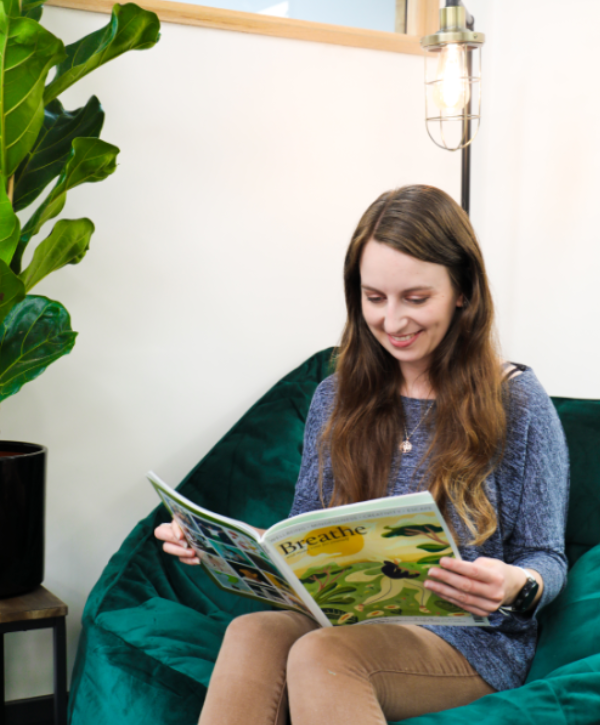 Hannah won't mind us saying she has a patchwork past, almost literally! She's gone from textiles to fashion (she's ace at sewing) to a range of crafts and more.
She's worked as a team leader for a craft kit company, done sewing jobs and ran her own dressmaking business for a few years.
She's also worked for a children's party company doing face painting and wardrobe management for their 'Princess and Superhero' events.
Her last role was as an administrator for City & Guilds, which called for her to be highly organised and work to high standards – perfect preparation for her role here at Cornerstone!
WHY I DO IT
I decided to migrate to web after seeing this beam of bright light while learning how to code in 2021 as something to do in my free time and I loved it.
I did some research about the types of jobs you could get, and it instantly appealed to me. The types of tasks, the creative side to it, the problem solving, the types of working patterns and the constant new learning of working in the technology industry. Now I can stitch all my skills into one role!
While I'm pretty new to all of this, I'm loving how creative web developing can be. The fact that all these bits of code, letters and symbols can turn into beautiful, visual websites that users can interact with. I'm also enjoying the 'out-of-the-box' thinking when something isn't working properly or needs tweaking.