Phil
Technical Lead (Web)
Superpower
Problem solving code.  Big picture ideas. Communication. (You're in the right place, Phil!)
Kryptonite
A fine Prosecco or Champagne. Definitely my weakness! And we're sure he won't mind us mentioning his fondness for fast cars, good horror movies and singing – he's a vocalist with a signed band that currently has approximately 5m streams on Spotify. That's the Christmas entertainment sorted then!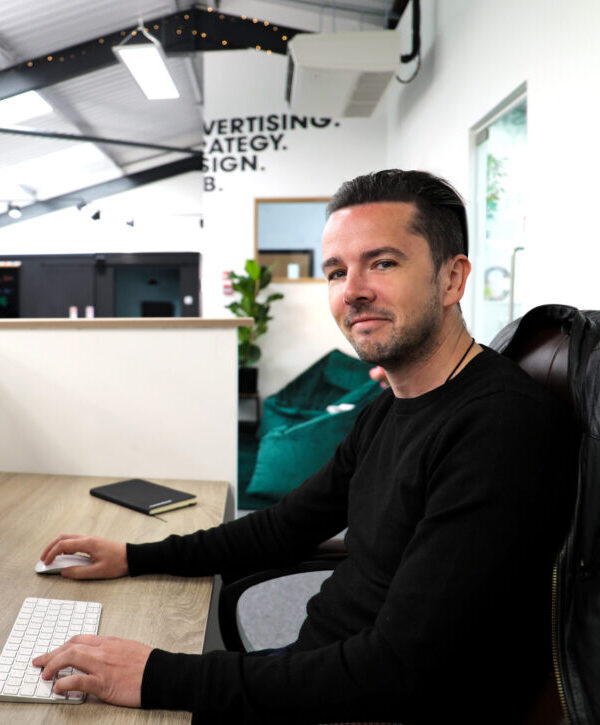 Our Technical Lead (Web), Phil has an honours degree in psychology, so we couldn't resist delving into his journey to Cornerstone. 
It began in sales (good use of the degree there, Phil) and for many years he successfully sold everything from double glazing to telecoms. 
Then, back in 2010, an epiphany occurred, and he switched to web development, drawing on a lifetime's fascination with technical creativity. That led to several years of freelancing/contracting for award-winning agencies, Cornerstone included. 
Now we've convinced him to join the team permanently, he's leading our web team to greater heights, refining the department's processes and improving its overall efficiency, thus leveraging the best technical workflows to benefit Cornerstone's commercial goals. 
WHY I DO IT
I love all things technical. Always have done. I grew up with Lego, then Meccano, built Airfix airplanes and now I develop functional and high-end websites for clients. It pivots technical engineering with imagination.  
I love the idea of creating new things from nothing; developing something that has a real value from scratch. It's about bringing something to life from an idea. I'm passionate about learning new technologies and for web in particular, there is always the opportunity for personal development, evolution and growth.