Ria
Junior Account Manger
Superpower
My curiosity. The smallest things can spark a 4-hour research session. It's not uncommon to find me researching the most random things like the Permian-Triassic extinction or the Palaeolithic age. (Please note, no spell checker was harmed in the creation of that last sentence!)
Kryptonite
Titanic. I love the Titanic (not necessarily the movie, but that was good too). My goal in life is to visit every Titanic Museum in the world…that's a lot of air miles!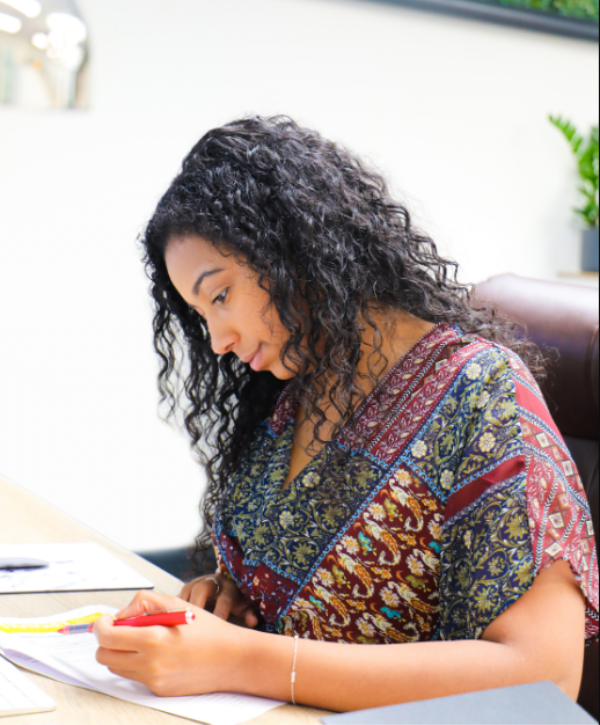 Ria has worked in marketing for more than five years, starting her career straight out of university. She's previously worked in-house as a marketing coordinator for several different sectors including finance, technology, recruitment and construction.
Ria has only just made the transition to agency, drawing upon her love for planning and her passion for marketing. This is plain to see as she guides Cornerstone clients on their branding and communications journey.
WHY I DO IT
I just love marketing. It's as simple as that. It's a fast-paced environment that's constantly changing so I can always learn. So long as I'm learning I'm happy!
I think being able to help clients who may not necessarily have the insight or the resource at their disposal is a gift. They are entrusting us to help them, who wouldn't want to do something like that?
I have had my eye on Cornerstone for a while, I love their no frills and honest approach to marketing.  What marketeer couldn't thrive in an environment like that?