Sam
Print Room Manager
Superpower
Not just one. He's a High-Resolution Hero. HRH for short.
Kryptonite
Healthy eating. UK chippie locations firmly stored in the Cornerstone van sat nav.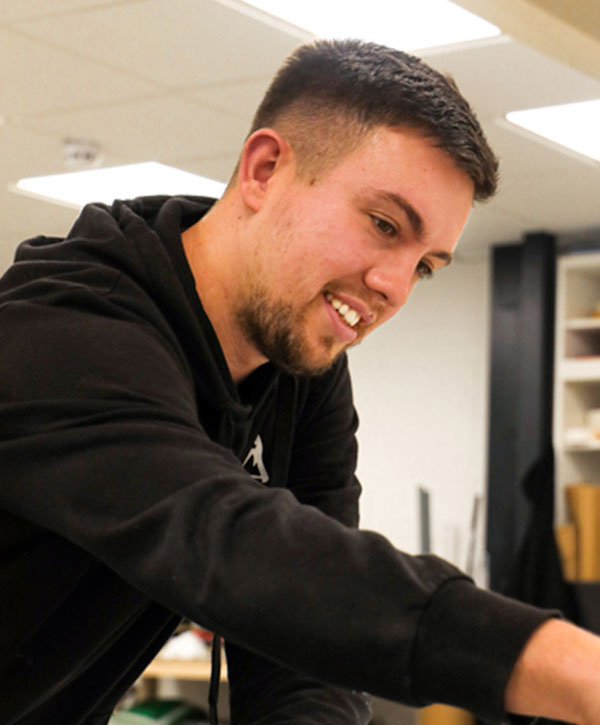 Sam always knew he was on the correct career path. All the signs were right. Ba dum, tss. Bad jokes aside, Sam has extensive print and signage experience, working on large scale projects across the UK. Aside from his epic signage skills, his talents include manufacturing techniques such as wide-format printing, screen printing, engraving and acid-etching.

Day to day he oversees client print projects across all sectors, production and installation. He's elevated to new heights thanks to his CSCS construction industry safety certification and license to operate 'cherry picker' platforms.
Why I Do It
Client satisfaction is top of the list for me. Print production is a skilled job and as individuals, and as a team, our ultimate aim is to have a happy customer.
I enjoy seeing a job progressing through the business from design to manufacture.