Stephen
Sign Maker & Installer
Superpower
Mirth-maker of the highest order. An artist of exceptional talent.
Kryptonite
Anything battered or a ring donut.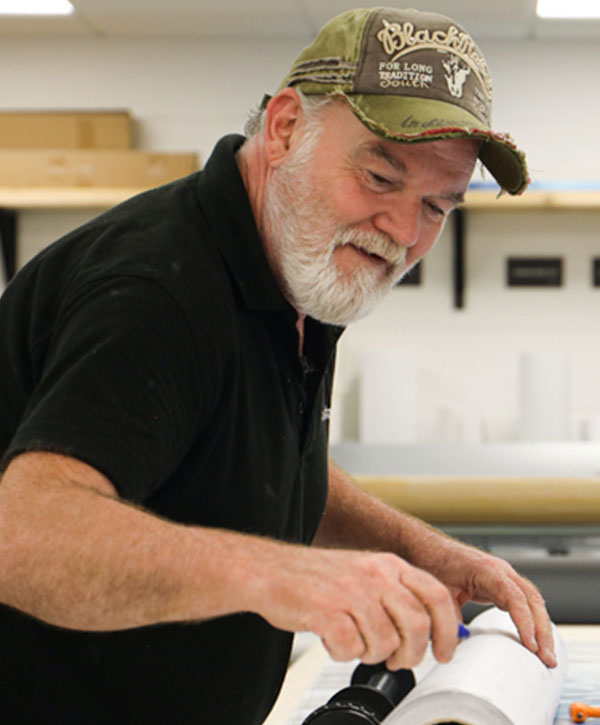 Steve arrived at Cornerstone with almost two decades of industry experience under his belt – and a rather cheeky sense of humour. He's worked everywhere from London to Israel and studied art and design at Manchester College before heading to Manchester Met to study illustration and animation.

He's a colourful character who brings an air of exuberance to the print room. He has an eye for detail, particularly handy when it comes to print and signage, and is a master installer who insists on the finest finish.
Why I Do It
I love the variety of my job – no two days are the same and we work across a diverse range of sectors and industries, meeting some great clients.
The Cornerstone team are a friendly, sociable bunch, there's always a buzz – and we do enjoy letting our hair down every now and again!