Steve
Senior Developer
Superpower
My capacity to quickly learn new things and apply my varied knowledge to problem solving along with my business acumen and ability to empathise with clients.
Kryptonite
Working on the same things repeatedly. Working on the same thing repeatedly. Working on the – stop it! Oh, and an empty coffee cup.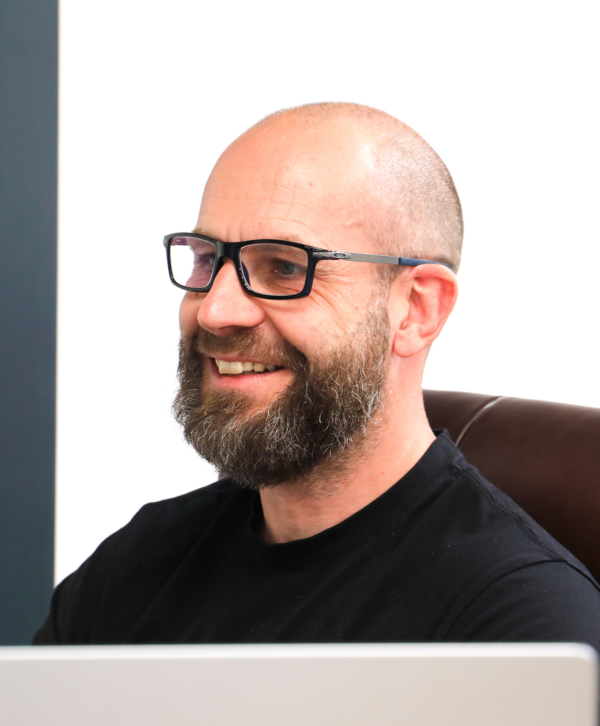 Senior Developer Steve has arrived at Cornerstone, his spiritual home, via a rather circuitous route.
His story goes back to the 1990s and a passion for anything and everything related to design. The early years were devoted to graphic design – brochures, posters, advertisements, and corporate identity materials.
But then he became more interested in web technologies and how to leverage them to amplify sales and services.
After that, he studied UI/UX design, web development, server technologies and whatever new came along, putting his knowledge into ever-widening practice in several agencies until 2012.
From 2013 he operated as a freelance developer, collaborating with other specialists (including Cornerstone!) in order to provide a truly full-scale, results-driven service. Even then we made an awesome team.
Driven by a desire to build more secure websites and help businesses be proactive about online security, academia beckoned him again and Steve combined the day job with studying for a National Cyber Security Centre-certified master's degree in advanced security and digital forensics at Edinburgh Napier University, from where he graduated with a distinction in 2021.
Earlier this year he published a research paper in the Journal of Digital Forensics, Security and Law, which contributes important research on wearable technologies. And then he joined Cornerstone. He says it's so he can be part of a larger, multi-talented team. (We reckon he's fleeing from the paparazzi!)
WHY I DO IT
I've been doing it for that long, I honestly can't remember! Probably something to do with the fact that I love creating things and problem solving. Code is my medium, and I can think of nothing better than listening to some good music whilst building something complex which requires deep work and focus.
Writing code is my meditation and the fact that I can do that whilst helping clients solve their business problems, and build creative websites and applications that people can interact with, honestly brings me pure joy. I just love it and wouldn't want to do anything else.