10 questions with Wilson Wadsworth.
5 minute read
In this week's blog, we sit down with Cornerstone's shining star of social media and longstanding member of the Cornerstone team, Wilson Wadsworth.
1. Describe a typical day at Cornerstone
My day usually starts by greeting all of the team. I like to say hi to everyone individually when they arrive as I think it's a great morale boost. My job is to primarily let people know when clients have arrived and when the postman has been. I also like to meet and greet clients when they come into the office for meetings.
2. What is your favourite film?
101 Dalmatians – I like a good horror!
3. What's your favourite part of the UK?
The UK has such an amazing coastline. I love a good run along the seafront.
4. If animals could talk, which animal would be the most annoying?
5. What's your favourite meal?
Well I'm a self confessed foodie, so this is a real tough one. I think I'd have to go with a nice juicy steak, medium rare of course.
6. What are your best qualities?
I'm a very good listener and I like to get on with everyone.
7. What is your favourite song?
Who let the dogs out by the Baha Men.
8. What's the best thing about working at Cornerstone?
It's a very relaxed environment and I love all the friends I've made here.
9. What is your idea of perfect happiness?
Going for a nice meal, having a stroll through the countryside then snuggling up next to an open fire. Ah bliss.
10. Which website do you always check, and why?
I'm a bit obsessed with Facebark. I love keeping in touch with all my friends and family and seeing what everyone's been up to.
By Jess, Head of Digital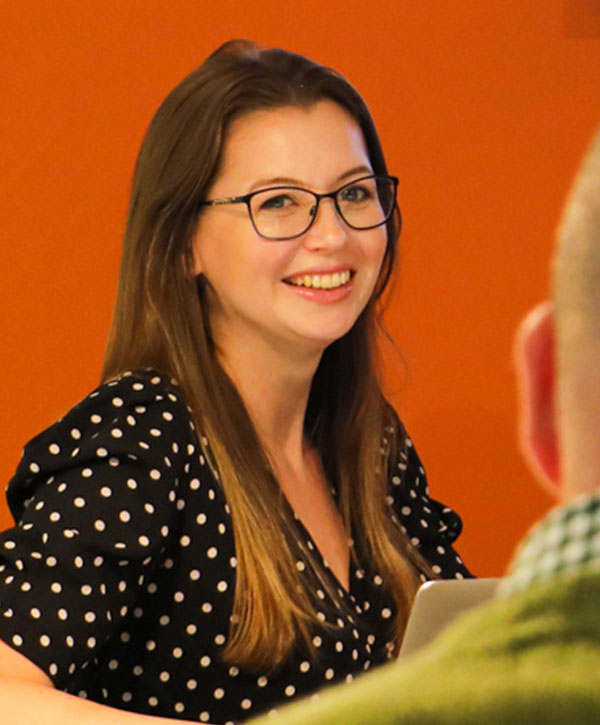 Jess joined Cornerstone as an account executive in January 2017 following freelance roles within marketing and PR fields. Exploring her passion for all thing digital, Jess embarked on several training courses and became Cornerstone's dedicated digital marketer within 12 months of joining the Cornerstone team. Jess gets involved in all digital work at Cornerstone including […]
Find out more about us