Expansion, investment, recruitment and sleepless nights.
8 minute read
Why we're investing £250,000 in the next critical stage of our growth.
If someone was to ask me what the last couple of years of our businesses development could be summarised as, I think the headline of this blog post would be a fairly accurate depiction.
It's had its highs, lows and, at times, the pace of development and growth has been brutal. But we love a good challenge and love overcoming obstacles to keep improving the business we've all built together as a team. So the next two years looks like it's going to be a fun, exciting and seriously-rewarding time. The agency, which started from extremely humble beginnings, has really evolved and developed into something that not only me, partner Sarah and our fantastic team are proud of, but something our clients seem proud to be associated with too. From the early days of working out of my parents' attic to our first office at Woodend Mills, we've come a fair way!
Agency growth
The agency has without doubt grown and grown rapidly, thanks to a series of investments, team training initiatives, relentless hard work and, yes, sleepless nights in abundance. And the icing on the cake is that more than 80 per cent of that growth has come from recommendations!
We've been privileged to win awards in association with North West Ambulance Service in the last 12 months for our marketing and campaign strategy and creative work, whilst helping a raft of businesses across industries grow their brand, their audience and their turnover, whilst also competing with some serious national agency players. Not bad from a little agency in a traditional mill town!
We have a statement displayed on our reception wall from Milton Hershey, which pretty-much summarises what our business is about and what sits behind this drive to do better and continue to find new ways to grow our client's businesses. That quote states:
"Give them quality, it's the best form of advertising in the world."
A statement I truly believe in and which our team works towards every day. (Find out more about Milton Hershey here.)
As I'm writing this post, I'm completely full of pride as we embark on the next stage of Cornerstone's growth strategy. This centres around an exciting move into a new bespoke-designed office space for our team to enjoy and, most importantly, grow into.
The new building
Anyone who's visited the current office will know we're packed in a small space like sardines on a hot day, which isn't always the best for creative or strategic thinking, although we are probably one of the closest teams you'll find within the agency field.
Our new office space, which will again feature Milton Hershey's quote in our reception, will be of huge benefit for our team and our clients too. With over 6,000 sq ft of space designed for a truly creative and strategic marketing development environment, the anticipation of getting into the new building is almost unbearable.
The new building will feature a 3,000 sq ft studio/office space for our team to enjoy, as well as providing us with valuable meeting and break-out spaces, a large video room, a training suite for our clients to learn the latest trends and insights from our industry, and a bespoke print room facility to further enhance our wide-format print service and signage fabrication services.

Next steps
The last two years alone has seen us invest tens of thousands of pounds in systems, training and, most importantly, talented and motivated people to help drive our business forward. Now with the team, skillsets, systems and procedures in place, the new building is the next critical piece to our business development puzzle which will further enhance what we do for our clients, as well as our team's careers.
We've had the pleasure of continuing to develop strong relationships with key clients who have been with us since the very early days, as well as welcoming new clients on-board and learning about their businesses and the work they do within their sectors.
We're now privileged to be a well-known and respected name in many of our valuable client's industries and business networks, as well as working with national and global brands who see us as a truly valuable strategic partner to help drive their businesses and marketing strategy forward in a positive and commercially sensible manner.
With investment of nearly £250,000, this next step of our company's growth is a huge step for the business and for me personally (I'm sure there will be a few more sleepless nights on the horizon with this project).
I'd just like to thank our fantastic clients, talented team and supportive family and friends for getting us to this point. With the launch of our new building expected in August/September 2019, you'll all be invited to come and say hello, and have a couple of drinks of course!
By David, Managing Director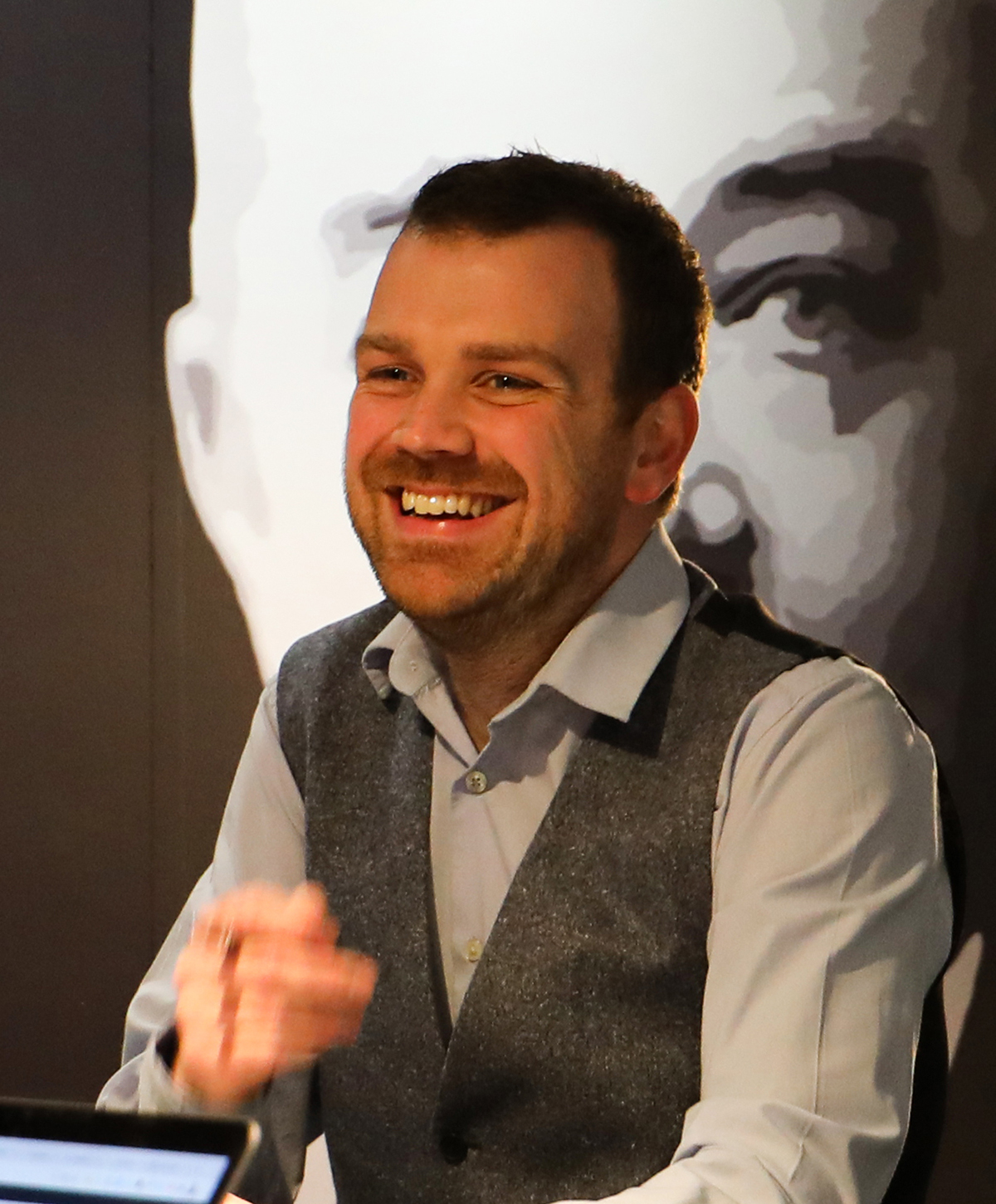 David brings a wealth of knowledge to our client campaigns, with strategic marketing planning and digital knowledge that enhances and accelerates our client campaigns over and above their competitors. With a strong marketing background and passion for driving clients' businesses forward, David is actively involved in all major client campaigns and promotions. Why I Do […]
Find out more about us