What the pandemic has taught us about community social media.
5 minute read
For many leisure providers, social media channels have been a saving grace in the last year.
They've allowed us to keep in touch with our members and get our messages out there quickly without the need to be backed by big budgets.
Plus, we've had audiences that have been more active and engaged than ever before.
So, what have we learnt about how to form our leisure social media strategies moving forward?
Video is still king
Despite the technical difficulties and music copyright minefields, it's clear that video is still the content that members value the most.
While video has been a big part of social media strategies for years, the pandemic has really woken leisure providers up to the power of live video.
Where 'going live' was previously a daunting fact that many gyms thought would require expensive kit, a post-pandemic world should take going live in its stride.
We've learnt that it doesn't matter if you don't have the latest camera built to integrate into your social channels with 4k broadcasting and live editing (though maybe now it's a more serious investment consideration!). As long as you have a camera and opportunity to broadcast, you're good to go.
Gym members, like the rest of the country, have missed basic human interaction the most and seeing their favourite instructor brings them unparalleled joy.
Speaking of… human interaction!
Yes, live videos and private Zoom classes were incredible for interacting with members but so was a simple comment or shout out.
The pandemic has taught us that creating a sense of community on social media pages is something members really value.
Creating posts for your members to vent, share, and interact with each other (and you!) has proved a popular content format throughout the pandemic.
It's often widely accepted that video and image posts are most the engaging form of content… Not for this particular leisure trust: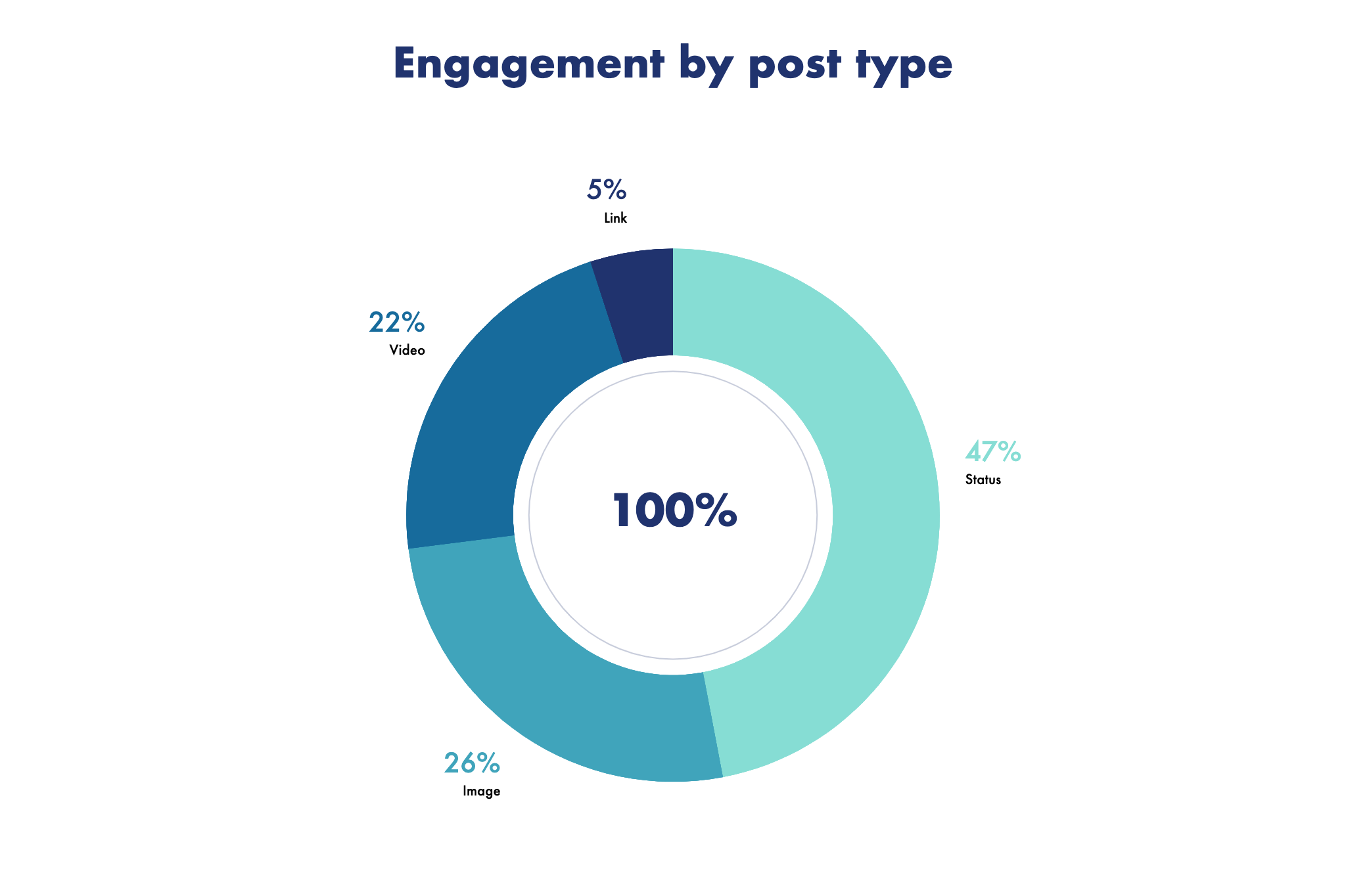 During the pandemic, one of our clients saw 25% more engagement than video on simple Facebook text posts checking in with their members, and 21% more engagement than a post with an image.
Taking an interest in people, asking for opinions and replying to their comments not only makes them feel valued but could be some of the only human interaction they have that day.
At the start of the pandemic, we used daily check-ins on Facebook for the same client and it soon became clear that some of their members were relying on these posts to get motivated or using them as an opportunity to have a digital conversation. Remembering those who were isolated gave these posts real purpose.
In coming months, the value of opening up online conversations even when we are seeing more people face-to-face is something to bear in mind with your own social media strategies.
Bear in mind:
How many of your members are going to be returning to the gym right away?
How many will be dealing with a heightened sense of social anxiety?
Providing a safe space on your social channels opens up a world of opportunities for so many.
Your team
Your most valuable asset.
People have loved interacting with them through live video and even sharing old snaps of them in action. #Throwback!
Featuring your team more on your social media shouldn't be forgotten as restrictions start to ease.
Simple!
Pointless social media content
In the same vein as 'If you don't have anything nice to say, don't say anything at all', if you're posting content for the sake of posting content is it really going to achieve anything?
If it's not useful or engaging to your users, it's a waste of your time!
And time is something you, as a gym owner/leisure provider, are not going to have much of in the coming months.
Make sure everything you're posting on your social media channels in coming months meets an objective.
In conclusion, the pandemic has forced us to be more reactive, more human and create valuable communities for our members on social media – long may it continue!
If you want practical advice to help market your leisure facility after lockdown, download our white paper.
Download
By Jess, Head of Digital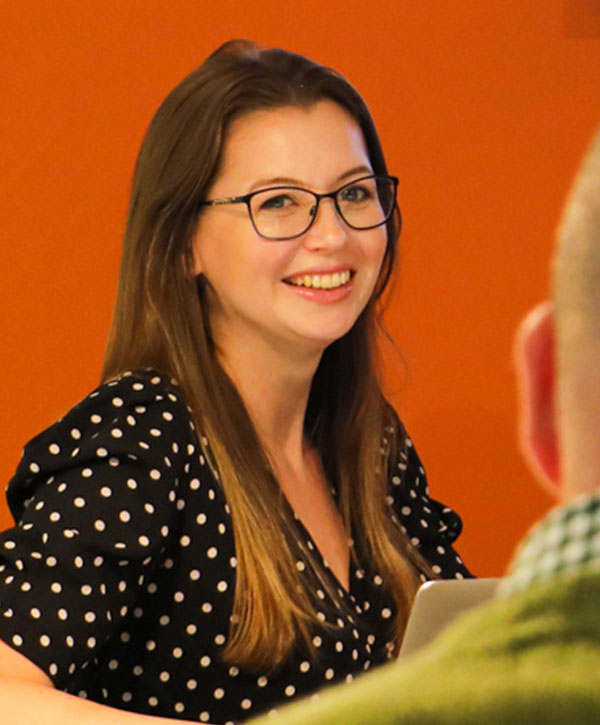 Jess joined Cornerstone as an account executive in January 2017 following freelance roles within marketing and PR fields. Exploring her passion for all thing digital, Jess embarked on several training courses and became Cornerstone's dedicated digital marketer within 12 months of joining the Cornerstone team. Jess gets involved in all digital work at Cornerstone including […]
Find out more about us