Robbie's 20 years in journalism.
25 minute read
Robbie MacDonald, our PR manager, is celebrating 20 years of work as a journalist.
He has worked across the north of England, from Tyneside to Merseyside, mainly for newspapers, magazines and PR agencies. Here, he reflects on his work and interests over the past two decades.
"I've written a lot of news in 20 years and met lots of fascinating people and organisations. Working with different people on different projects gives me a lot of job satisfaction.
"After studying at Cleveland College of Art & Design in Middlesbrough and Bradford College, I worked for a printing industry during my early 20s in typesetting and graphic design. But I was also interested in written journalism and had friends working for newspapers.
Starting out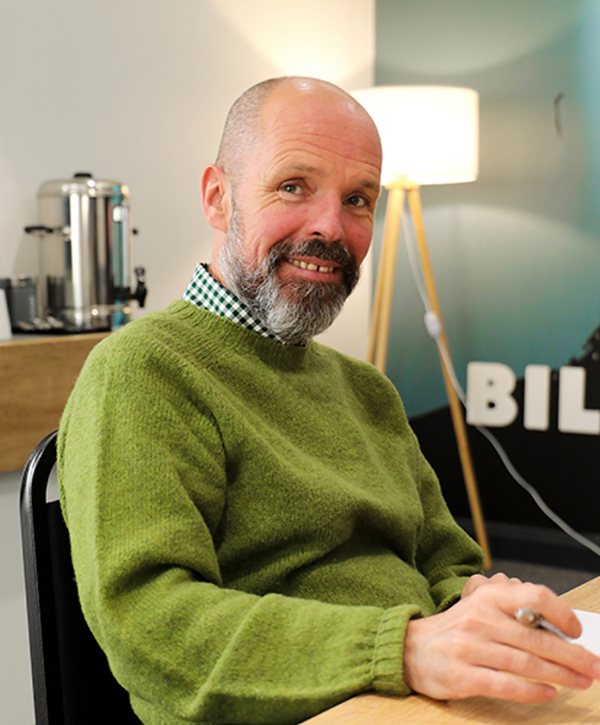 "So, in my late 20s I joined a journalism course accredited by the National Council for the Training of Journalists (NCTJ) at Darlington College of Technology, which I really enjoyed. Darlington has a long history of newspapers including the daily Northern Echo and weekly Darlington & Stockton Times which have won many awards.
"My first reporting job was at the Hexham Courant in Northumberland. During my time there, the reporting team won a North East Press Award for our extensive coverage of the foot-and-mouth disease crisis. I'd led the news team's coverage of the crisis, which lasted for over a year and had a major impact on UK life, so was very proud of our award.
"Later I joined the Darlington & Stockton Times in the early 2000s, covering my home area of Stockton-on-Tees, Middlesbrough, Durham and North Yorkshire. It's a very diverse urban and rural region with two universities (Durham and Teesside) and industries ranging from steel, engineering, chemicals, technology and offshore industries to farming, green energy, fishing, tourism and two national parks. I became the Cleveland district reporter and was really proud to report on my home turf, which I really enjoyed. The Darlington & Stockton Times won a series of North East Press Awards year after year in that era for the category of North-East Weekly Newspaper of The Year. It had a great editorial, design and photographic team.
"After getting married, I moved to Greater Manchester and worked for newspapers across Lancashire, Greater Manchester, Liverpool and Cheshire. I was a news journalist then a sub-editor and then business editor for papers including The Bolton News, Lancashire Evening Telegraph, Westmorland Gazette and Oldham Evening Chronicle.
"At the Chronicle, I helped launch and edit Oldham Business Edge magazine in 2015, which was Highly Commended in the Magazine of The Year category in the 2016 O2 North West Media Awards. Today at Cornerstone, I still edit and write the magazine which Cornerstone also designs (and redesigned) as a contractor for the new owners of the Oldham Chronicle.
"In other writing work for Cornerstone, my press releases, photographs and PR work have led to coverage for our clients in leading local, regional and national media such as the Manchester Evening News, Liverpool Echo, Lancashire Post, Lancashire Telegraph, Burnley Express, Rochdale Observer, Warrington Guardian, The Business Desk, Insider Media and The Financial Times, along with national trade magazines and digital channels.
"This coverage helps clients reach key business or consumer audiences and also complements Cornerstone's other marketing and design services for them. We also build relationships with journalists and editors to better understand their interests, needs and preferences.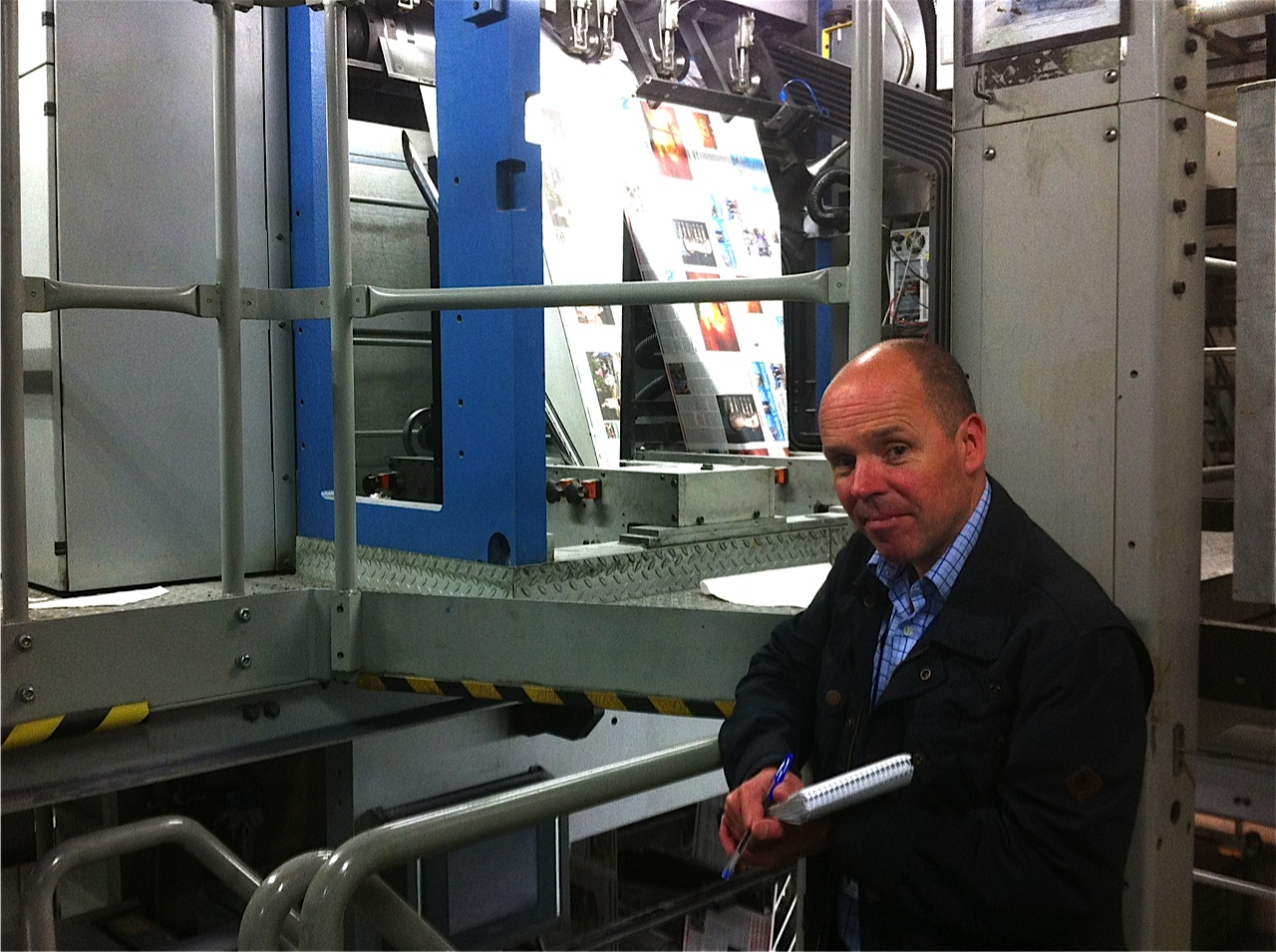 "Over the years, my work has led to follow-up enquiries and further broadcast media coverage BBC TV's Look North (Newcastle), BBC Radio Manchester, BBC TV's North West Tonight (Manchester and Liverpool), Blue Peter, ITV Granada Reports and Sky News in the north.
"Today, 20 years after becoming a newspaper journalist, my job title and employer has changed and communication channels have multiplied. However, most of my work still focuses on journalism – the communication of news and information for our clients.
"I like the variety of work at Cornerstone and enjoy working with lots of different people, businesses and organisations. And I still often use shorthand to write notes and interviews.
"After 20 years as a journalist, there's still lots of fascinating news to communicate locally, regionally and nationally. Cornerstone's news and PR department continues to grow alongside other departments. Our full range of in-house services means our clients reach their target audiences across all print and digital channels.
"This is true in both good times and challenging times, such as the coronavirus lockdown period. We have been busy serving a number of clients with their communication and marketing needs throughout the lockdown weeks of 2020, as detailed in another blog on our Cornerstone website.