Take one ambitious young man, give him an opportunity and what do you create? Read on!
8 minute read
There's one word in particular that's synonymous with Cornerstone – and that's quality.
Quality of the work we produce, and of the people who produce it.
It's also one of the first words that comes out of the mouth of our Print Room Manager, Sam Casey, when we sit down with him to chronicle his Cornerstone career journey to share with other jobseekers interested in working for us.
This was his reply when we asked Sam what made Cornerstone different to any of the previous places he's worked: "The quality of work and the people was obvious straight away. The workplace was much tidier, and the jobs were more well organised.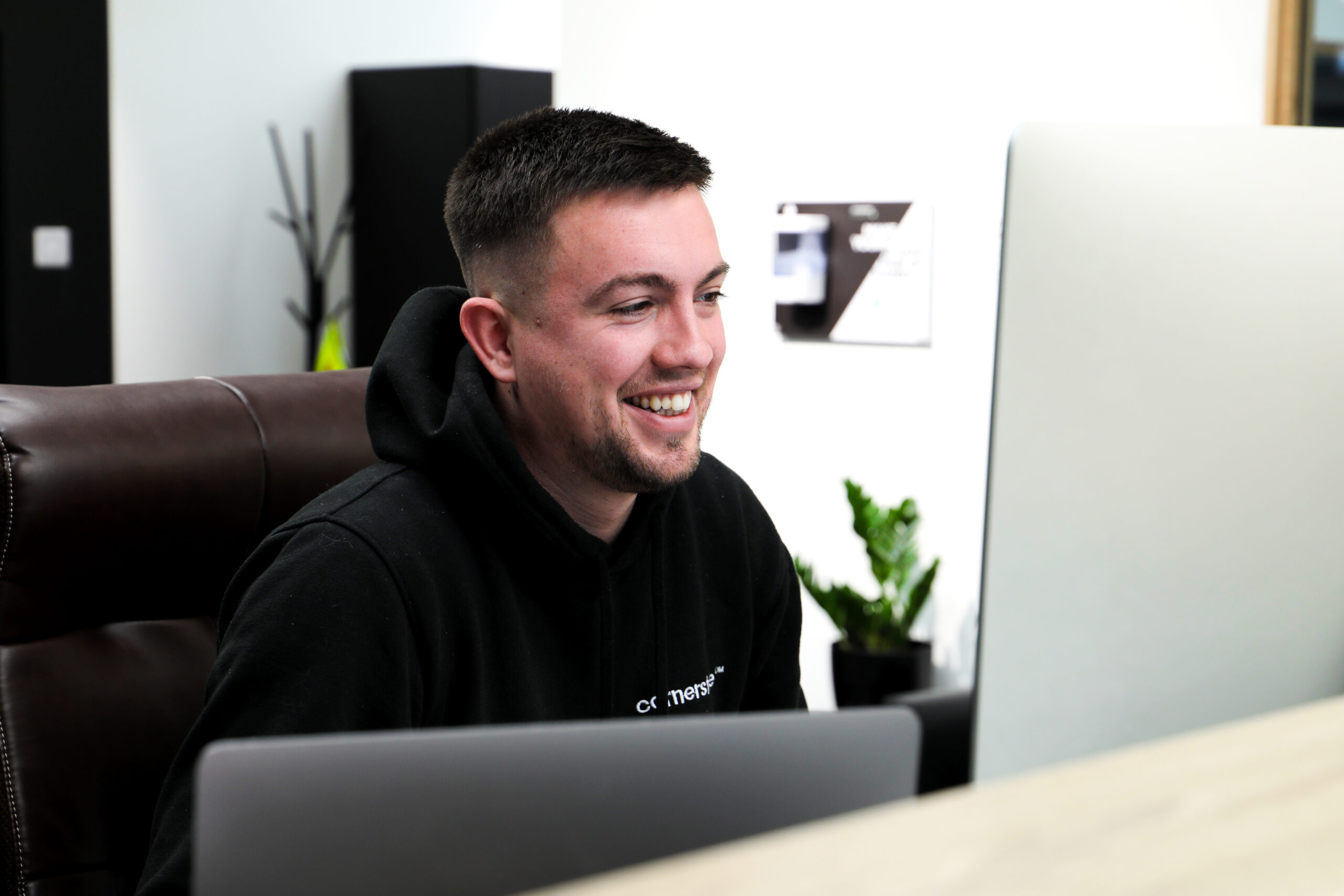 "Everything we do is made from top quality materials and is quality checked when it comes in and before it goes out. It's the atmosphere too. Everybody is professional, sociable and friendly, and it all comes back to being excellent and giving the customers what they want."
Quality (sorry, we couldn't resist!) should be your mantra if you'd like to join Sam and the Cornerstone team.
Seizing a big opportunity to develop a career
Sam joined Cornerstone four years ago, having worked in the signage industry since leaving college, starting out making number plates in his uncle's graphics business before moving to a signage company in Stockport, where he found himself mainly working on installations but wanting to do more.
As a local lad to our base in Lees, near Oldham in Greater Manchester, it was the location that Sam first spotted when we advertised for a print room and signage operative. On closer inspection, he realised a fantastic opportunity was staring him in the face.
Sam takes up the story: "Yes, the job was only round the corner, but I could see there was a big opportunity to grow in it. Back then, we only had one person in the print room, and the job was a lot more advanced than I was used to.
"The learning curve has been steep. I've learnt 100 per cent more here than anywhere else I've worked – developing client relationships, learning new printing techniques and systems, quoting for jobs and some Cornerstone business development work, which has been going well. I've gone from doing one bit of a job to doing the whole thing.
"You're part of a bigger team as well. Everybody is friendly and supportive, and you get to understand their jobs and they understand mine, so it makes it a streamlined process seeing a job through from start to finish."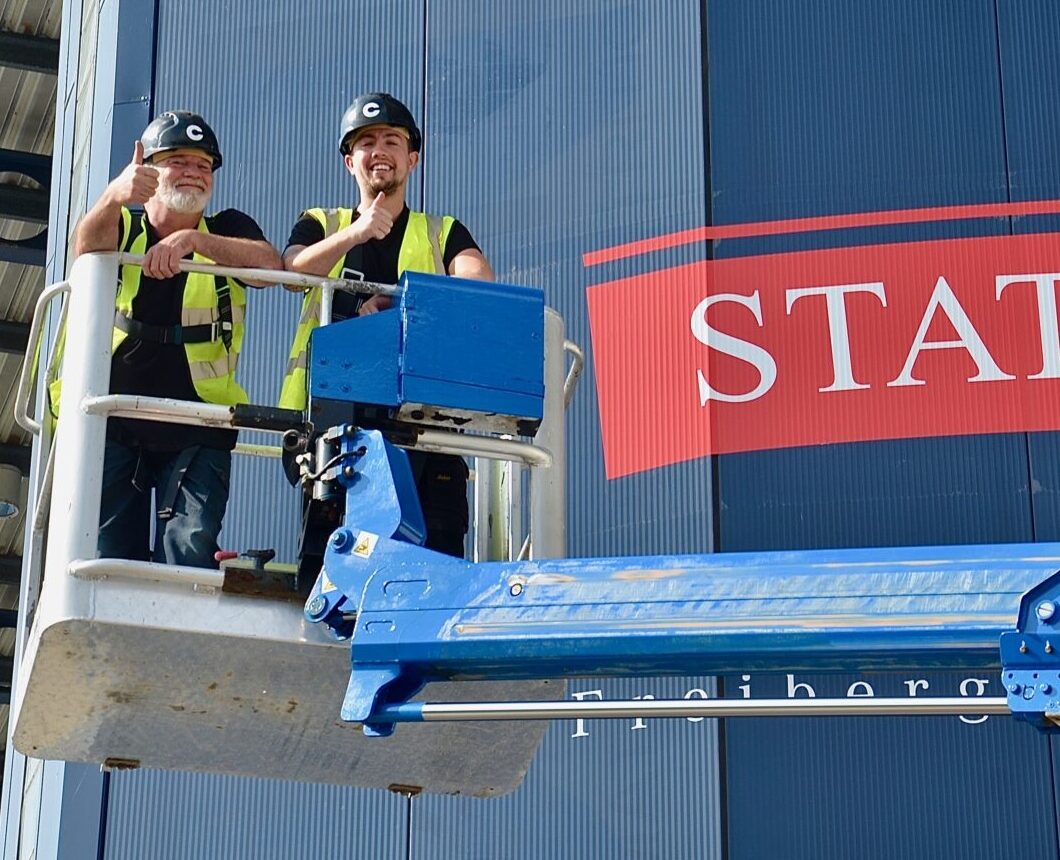 A proud track record of developing talent
Sam is one of several products of Cornerstone's proud track record of developing talent and providing opportunities for employees to progress their careers, an ethos embedded by our founder and MD David Wadsworth.
"We've built a team of talented specialists by investing heavily in their training and development, helping them to build a career within our organisation that satisfies their ambitions for personal growth and development, whilst helping to deliver ever improving results and client satisfaction," says David.
"It takes a lot of graft to get the right people and the right personalities with the right ethics. It's been a huge focus of mine over the years, and it's been a focus of how I've trained our management team to go and recruit people in the same way. Just anyone isn't who I want, and it's not the way I've wanted to build the business."
Working at Cornerstone – the word according to Sam!
We asked Sam to share more of his experiences of working at Cornerstone. Here they are:
CS: How have you seen the company evolve?
Sam: "Since I started, it's grown about 50%. When I started, there were 15 members of staff, and now we have 30. The great thing is that we've maintained the same culture even though we've grown so much. Everybody is just as friendly, supportive and, obviously, professional. And it's not just me anymore, I've been joined by Steve in the print room – so that means I've worked with him for 10 years now after getting to know him at my previous place at Stockport!"
CS: What excites you about the future?
Sam: "The different challenges this job throws up. New clients mean new challenges and a lot of bespoke work. There are some techniques we've not used yet, such as a burnt wood, ranch-style effect, that we're hoping to do soon for a client we're talking to. There's a rustic-effect rust signage technique that we've been looking at for a client too, so I'm hoping we can give that a go. I've seen it out and about and I'm looking forward to doing it. I think some clients will like it when they see it."
CS: What benefits have you seen/does the company provide?
Sam: "The most obvious benefit is that I've been given the chance to develop in my job and grow it into what it is today, Print Room Manager. But I'd also say we're pretty well paid, we get help with medical expenses, the holidays are decent, especially at Christmas, and there's an overall caring attitude towards everyone who works here. The flexible working, for example, gives people the best work/life balance."
CS: What's the leadership team like and the dynamic across departments?
Sam: "The leadership is good, there's always someone you can ask for help and advice. If it's not David, then someone else will help you. That's helped by the dynamics across the departments, we all know each other well. I've grown to understand what they do, and they now understand my job too, so say for example, I'm dealing with the account managers and the designers, it means jobs get done quickly and smoothly."
CS: How do you find working in a full-service agency, as opposed to in-house or single service?
Sam: "It's bigger and there's more people doing different jobs, whereas where I worked before we were just doing signage, although there were designers and account managers but not as many. The good thing about being part of a full-service agency is the number of people you can ask for help and advice; it really improves the workflow and takes away any hassle."
CS: What are the clients like?
Sam: "We build very good relationships with our clients. By getting to know them well we have good communication and that helps to get the job done to everybody's satisfaction. That's another thing about being a full-service agency, a client might come to us for signage but then as the relationship develops they might want different things from us, such as marketing, website work, advertising, PR and such like. Sometimes, we're the first connection with Cornerstone and that can lead to much more, so you always have to have that in mind."
CS: What's the one standout thing you'd say to anyone considering working at Cornerstone? 
Sam: "It's quality again. We work with the best materials, there are no imperfections, and everything is checked, and checked and checked. We get sign off from the client before and after their job goes into production, so everything is absolutely nailed down."
CS: What's been your biggest challenge so far?
Sam: "It was a huge sign at Waterside Leisure Club in Cheadle, it's the biggest installation I've ever worked on. We worked closely with our designers on the creative, conducted the site survey, and made sure all the details were of the correct specifications for the install.
"The sign was so big, it had to be lifted off the delivery truck by a crane, so we had to create concrete anchor points, so it was safe and secure to offload it. It was backlit and part timber in construction too, so we had to prepare all the electrical connections. It was mainly installation but it's the biggest job I've worked on."
CS: What's your favourite piece of work?
Sam: "That's the Waterside installation – it was huge."
CS: What do social events look like at Cornerstone?
Sam: "We work hard but we like a good time as well. The two standouts are the team building and summer barbecue day every year, and the Christmas party. Last year's Christmas party had a tongue-in-cheek Oscar presentations, buffet, live band and cocktail bar – it was one of the best yet and everything was free. There's loads of other stuff going on too, like trips in to Manchester, going for a curry night, and quiz and games nights in the office with free food. We like a good laugh."
CS: If you could only say 10 words about the team, what would they be?
Sam: (Long pause for head scratching!) "Professional, friendly and well balanced, by that I mean everyone has a good work/home life balance. Is that 10 words?"
CS: Let's try again! If you could only say 10 words about the agency, what would they be?
Sam: "Flexible, professional, friendly, quality, hardworking, we enjoy what we do."
CS: You nailed it that time, Sam!
If Sam's story has whetted your appetite for working somewhere very special, get in touch with your CV. If you have the qualities we're looking for, it might just be the best move you ever make!
Get in touch
By Nigel, PR & Copywriter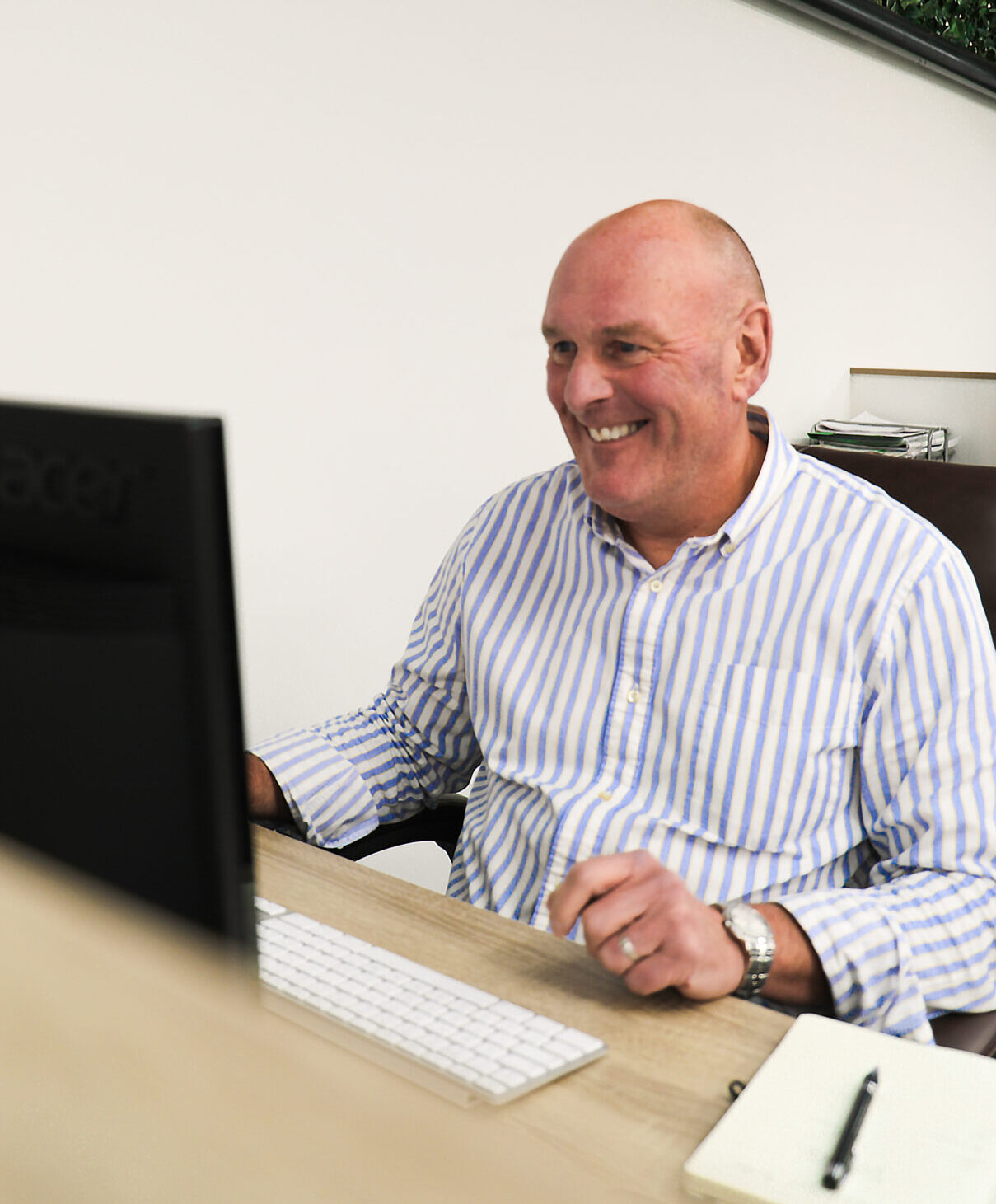 Nigel has been a journalist since the days of typewriters (not even electric typewriters)! He has edited several weekly newspapers across Greater Manchester, been the editor-in-chief of several more and edited a daily newspaper in Northern Ireland. He came home to work on the former Greater Manchester regional TV station Channel M. Having dropped the […]
Find out more about us