Using the Facebook boost button for good
3 minute read
The boost button is the most simple way of advertising on Facebook and is often the go-to option for small businesses but avoided by PPC marketeers.
So, who's right on this occasion? Should or shouldn't you click that big, blue boost button?
Well… both!
As an agency full of PPC experts, we've come to appreciate the nuance between the Facebook boost button and Facebook Ads by understanding the different use cases for each.
What is the Facebook boost button used for?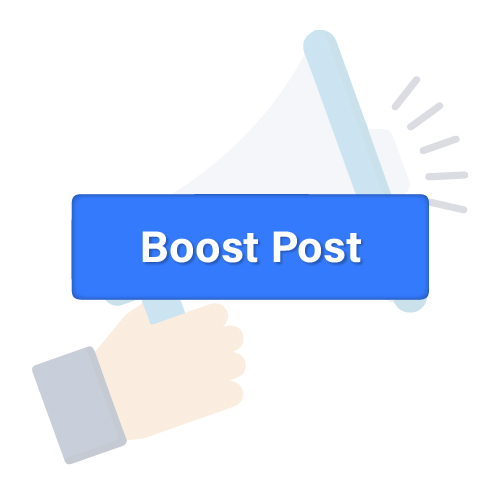 The Facebook boost button is used for promoting organic content to a wider audience.
You do this by paying to 'boost' one of your regular posts to an audience defined by location, age, gender, interests and/or behaviours. This makes it quick and easy to get your page content in front of users who don't yet 'like' your business profile.
But when we compare the simple boost button to the Facebook Ads platform, we start to see its limitations.
What Facebook Ads allow us to do that boosted posts do not, includes specifying ad placements, objectives, and using advanced creative and targeting capabilities.
Choosing ad placements
Facebook Ads, controlled within your Business Manager panel, allow you to choose where you want to run your ads on the Facebook Network.
In 2012, Facebook acquired Instagram for a cool $1 billion at which point advertisers creating ads on Facebook could also run ads on Instagram in one fell swoop.
Facebook also has its own Audience Network which is a substantial group of off-Facebook apps owned by the social media giant. You can choose to advertise on this Network using Facebook Ads.
Other placements include:
Facebook Marketplace
Messenger inbox
Facebook right column
Instagram explore
Ad objectives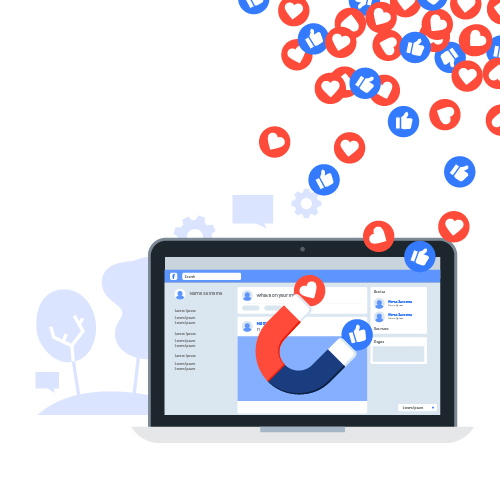 Do you want your content to generate real results rather than just increasing your social reach?
Facebook Ads allow you to choose from different ad objectives based on what you want to achieve.
If you want more people to buy from you or complete a key conversion, choosing the 'conversion' ad objective will mean your budget is being spent per conversion, rather than per ad view or click. Ad objectives help you to spend your budget wisely to get the best results.
There are several ad objectives you can choose from, other than conversions, including:
Brand awareness
Increase awareness of your business or Facebook page
Reach
Show your ads to as many people as possible within your defined audience
Web traffic
Drive users to click through to your website
Engagement
Encourage more likes, shares, and comments on your ad content
App installs
Increase downloads of your app
Video views
Get as many video views as you can
Lead generation
Collect leads via in-Facebook forms
Facebook messages
Connect with people on Facebook by encouraging them to message your Facebook page directly
Catalogue sales
Showcase your e-commerce store products and increase sales
Store visits
Increase visits to your physical shop
Advanced creativity
When you boost one of your organic Facebook posts, you're most likely going to be putting money behind a simple text, image, or video post. And that's if you've got professional designers creating your image and video assets.
Within the Facebook Ads platform, you can create your own videos, carousels, collections, stories without the need for a full design team, or, if you do have designer to hand, you can upload your own creative assets.
Carousel ads
Carousel ads are a collection of image blocks that the user can swipe though allowing you to showcase up to ten images or videos within a single ad, each with its own link.
This is perfect if you're wanting to promote a collection of different products or services, giving each its own creative asset and link in one ad.
Video creation
Using static images or your own video assets, you can start to include more information and calls to action in your ads by using the Facebook Ads video creation tool.
This allows you to overlay text and stickers and choose from different transitions between assets to create one cohesive and eye-catching video.
Collections and instant experiences
A collection ad is a basic image or video ad accompanied by four images directly underneath the main creative assets. Collection ads appear directly in the Facebook News Feed.
When someone clicks on a collection ad, instead of linking to your website, app, or lead generation form, they'll be taken to an 'instant experience'.
An instant experience is a full-screen landing page, created by advertisers within Facebook Ads, that gives more information about a brand, service, or product to encourage engagement and sales.
Story ads
Running ads on Instagram Stories give you a chance to reach up to 1 billion active monthly users with almost 25% of those story viewers accessing swipe up links.
Creating ads specifically for stories means you can include interactive elements like polls, as well as disruptive video to really engage with your audience.
So, are Facebook Ads or the boost button best?
There are advantages to using both forms of Facebook Advertising, but it all depends on what you want to achieve.
There is certainly more cause to use Facebook Ads with its wide range of objective targeting and creative freedom allowing you to get more out of your money. But the Facebook boost button does offer you a quick and easy way to promote your content and get a specific message out to your target audience without having to worry too much about ad setup.
In summary, we'd recommend using the boost button to increase the reach of your organic posts but use Facebook Ads to support wider campaigns with an aim to either increase brand awareness, sales, app downloads, event attendance, footfall, and lead generation.
If you'd like to talk to our PPC and paid social experts about Facebook advertising, email digital_team@cornerstonedm.co.uk.
By Jess, Head of Digital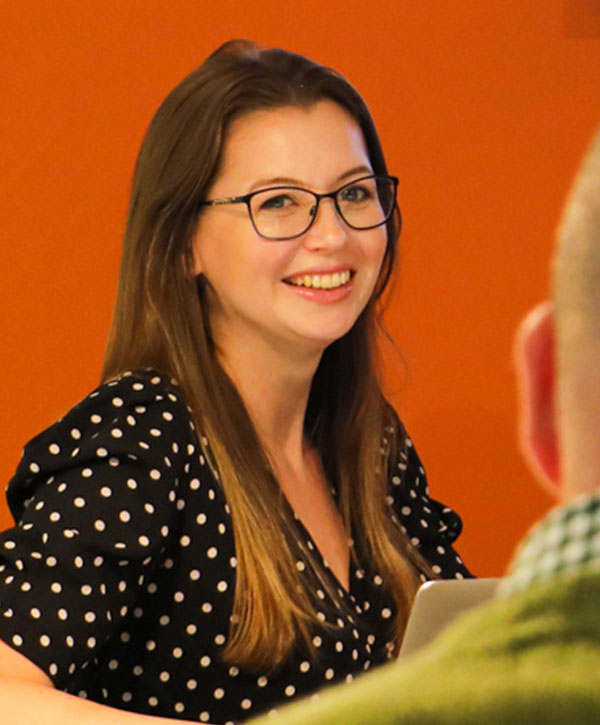 Jess joined Cornerstone as an account executive in January 2017 following freelance roles within marketing and PR fields. Exploring her passion for all thing digital, Jess embarked on several training courses and became Cornerstone's dedicated digital marketer within 12 months of joining the Cornerstone team. Jess gets involved in all digital work at Cornerstone including […]
Find out more about us