Join us on a journey of what it's like to work somewhere very special
6 minute read
What it's like to work at Cornerstone
Ever wondered what it's like to work here at Cornerstone? Well now's your chance, we'd like to take you on a journey of our vibrant growing agency.
But first, some wise words from the late Steve Jobs, the co-founder, chief executive and chairman of Apple Inc, who left the tech giant in 1985 to launch Pixar Animation Studios before returning to Apple a decade later.
"Your work is going to fill a large part of your life, and the only way to be truly satisfied is to do what you believe is great work. The only way to do great work is to love what you do."
Anyone lucky enough to visit our impressive office space will see similar pearls of wisdom emblazoned on the walls of our Hershey and Chanel meeting rooms (not to mention a full drum kit in the Bernbach Suite – worth noting as we're about to bang our own drum!).
Great work is what we do. We put everything we have into everything we do, earning the loyalty and trust of our clients. Steve Jobs would approve. Do you?
We seek out talent and nurture it
Cornerstone Design and Marketing is a full-service marketing agency. We devise marketing strategies, we provide advertising services, such as design and media buying, we work on web projects often taking a slither of an idea and turning it into full-blown reality. We do PR and copywriting; our design team is the agency's creative hub. We even have our very own print production facility to bring our creativity to life. It's all happening!
We seek out talent and nurture it. We've built a team of gifted specialists, investing heavily in their training and development, helping them to build a career within our agency that satisfies their ambitions for personal growth and development. We've built an environment for the right people to flourish, and to enjoy their jobs.
And because we love what we do, we deliver ever improving results and client satisfaction. You'll see as you keep reading, everything we say is supported with evidence.
Our founder and MD, David Wadsworth says: "The agency's turnover has seen consistent growth of well over 30% year on year for the last five years, with last year setting a new record at 50%. We're now forecasting to surpass £2m turnover this year thanks to new client contract wins locally, regionally, nationally and internationally, with projects across all departments."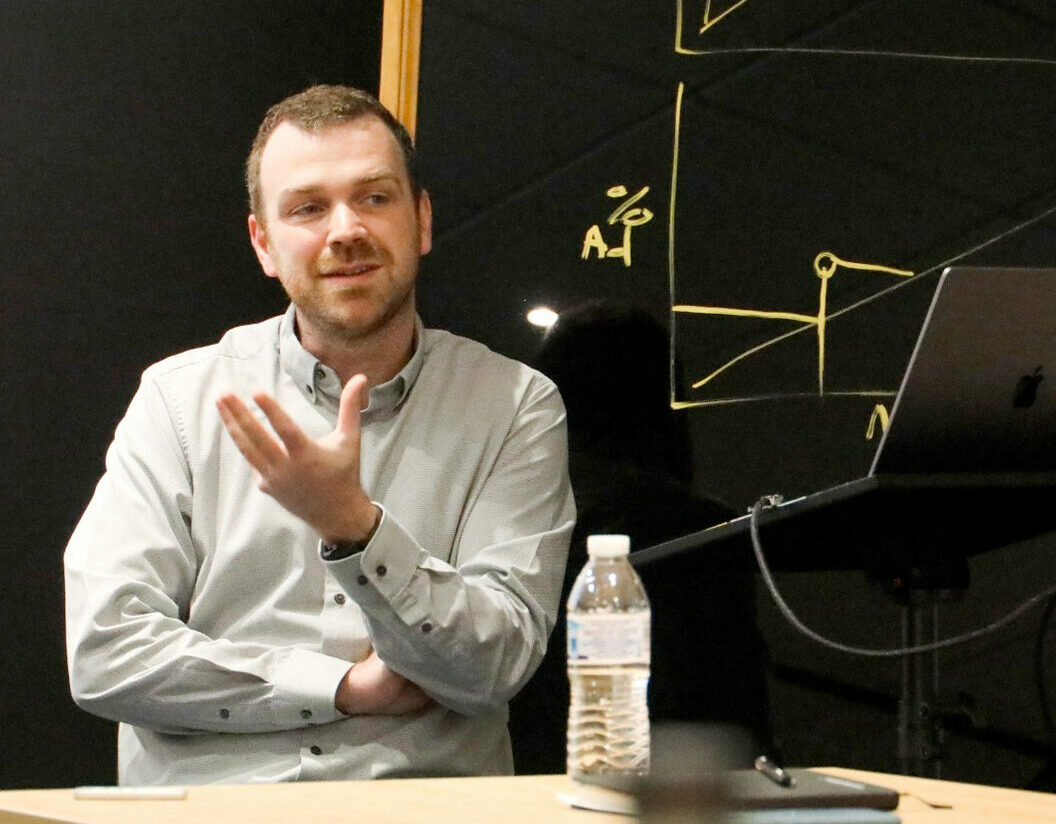 Opening the door to opportunity
We are rightly proud of our track record of developing talent and providing opportunities for employees to progress their careers.
Again, here's some evidence, starting with the length of service some of our key personnel have accrued. Two in particular, our Head of Creative Sarah S and Graphic Designer Nic, have been with our agency for almost all of its 15 years.
Others such as our Head of Client Services Sarah B, Head of Digital Jess, and Finance & HR Manager Ali have all progressed their careers with us, having joined Cornerstone in lesser roles and being given mentorship, support and development opportunities by MD David, with each of them now part of our senior leadership team after having their potential recognised.
But it's not just about creating leaders – everybody benefits from our attitude towards continuous improvement.
We invest over £25,000 in paid-for training and the equivalent of more than £100,000 of billable hours on internal training per year (*correct as of 2022) to ensure our team's skills, capabilities and knowledge is second to none.
And here's even more proof. Our Digital Marketing Executive Madeline is currently working towards a Level 6 Digital Marketing Degree Qualification after achieving a Distinction in her Level 3 Digital Marketing Apprenticeship with us.
Former Level 3 Software Development Technician apprentice Hannah is now a Junior Developer after passing her apprenticeship with a distinction. Fellow web team member Joe works part-time while studying Computer Science at university.
Some of our team, such as Print Room Manager Sam, Web Project Manager Josh and Account Manager Rhi, have joined from a non-marketing environment, but have been chosen thanks to their transferrable skills, attitude and aptitude that are now contributing to our success.
Why two Cornerstone days are never the same
Even though we have a brilliant office space (here's a picture or two to prove it), we don't insist everyone comes in every day. Our hybrid working policy calls for staff to be office-based for at least two days per week.
But it doesn't matter whether you're at home or in the office, channels of communication are always open via Microsoft Teams – a necessity when collaboration is crucial for creating great work.
Speaking of teams, everybody knows their place on the team and what is expected of them. We apply ourselves to our own particular discipline and every facet of it. Our working day consists of 'billable' hours, admin time, and down time to make a brew, have lunch, or nip to the shops. We like to think we have the work-life balance down to a tee.
It doesn't matter which department you're based in; you'll have set tasks of billable time. But that's when things get varied. You could be working on a task for a client down the road or on the other side of the world, it doesn't matter so long as you strive for excellence.
We liaise closely with all of our clients, so you could find yourself on a Teams call, in a face-to-face meeting, discussing your work in a brainstorming session with colleagues. No two days are the same.
And while the office space is grouped into departments –  account management, digital, web, PR and creative – we have collaboration days every month when we mix up the seating plan so everyone gets a chance to sit next to someone different so they can learn from each other.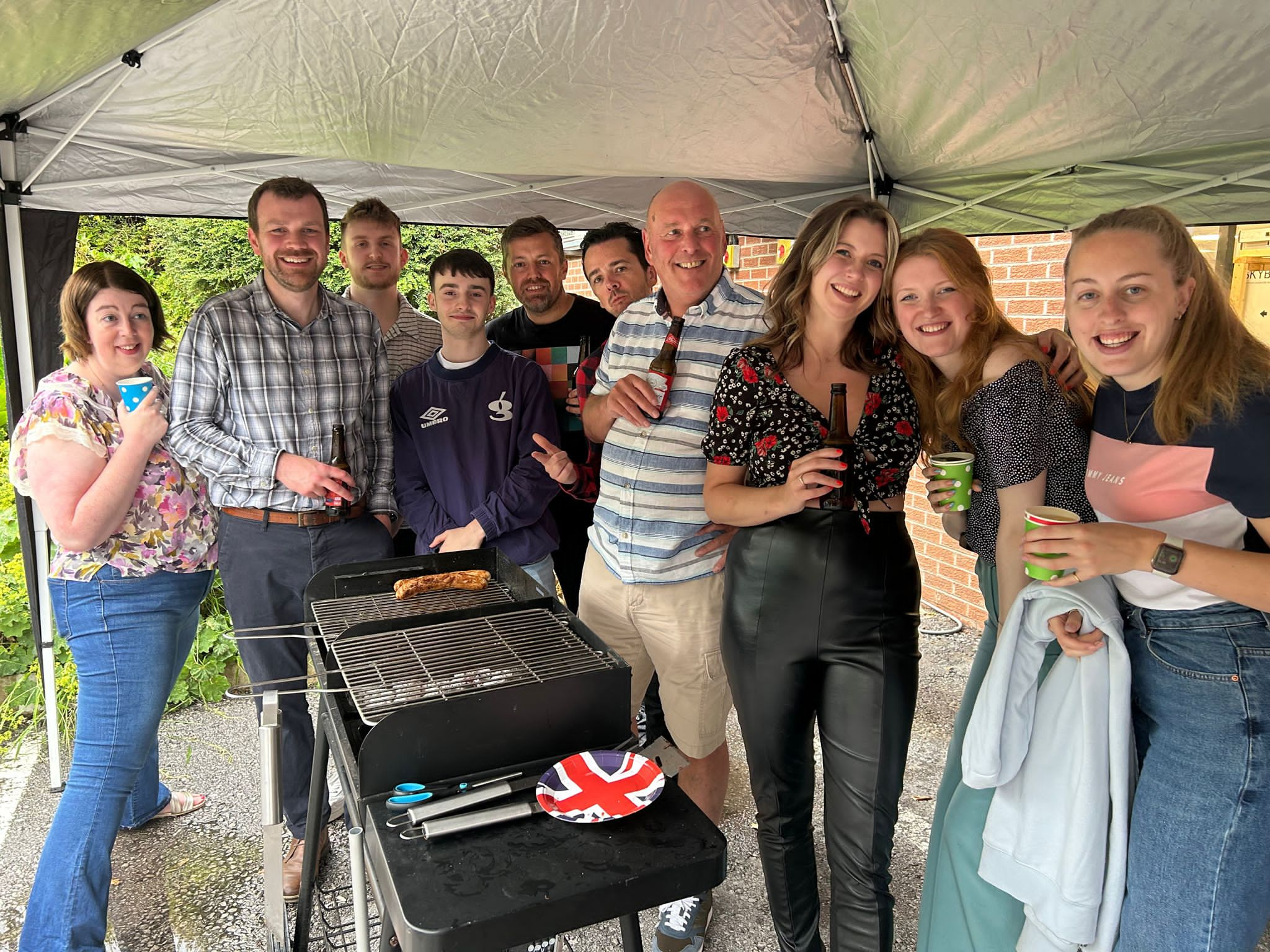 Ethical, agile and reputable – that's us!
We're an ethical and agile full-service agency built on the principle of the three Rs – Results, Reputation and Relationships.
In fact, relationships are fundamental to our culture – relationships with our clients and the way we treat other in the agency.
We're all motivated by the same desire to create great results based on our great work by taking pride in everything we do. We deliver exceptional strategic thinking using tested and effective methods to generate results that inspire and engage; all whilst developing a stronger future for our clients and our agency.
We are renowned for our shrewd yet grounded approach, working flexibly across marketing, graphic design, digital, PR, web and print production with drive and passion.
Having a clearly defined, communicated and understood brand helps us to:
Project a single, strong and real image of Cornerstone.
Increase our recognition.
Market ourselves more easily.
Solidify our clients' perception of us.
Reinforce our positioning within the marketplace.
Instil confidence in our brand and service offering.
Attract clients and team members alike who proactively want to be part of what Cornerstone has to offer.
Yes, you'll need to be on your toes – but rest assured, your colleagues will have your back!
This is what great work looks like
We've mentioned the great work we do several times now, so let's take a look at some of it.
It ranges from award-winning campaigns for the North West Ambulance Service, to website developments, full marketing strategy creation and implementation, complete rebrands, and a Wild in Art trail featuring 105 street sized and mini penguin sculptures set in New Zealand, dotted around one of the world's most unique destinations, the city of Christchurch.
We're so proud of what we've achieved for our clients, we've dedicated an area of our website to showcase our great work. Take a look for yourself.
A friendly team striving for excellence
Cornerstone DM was founded by our MD David in the attic of his parents' home with a £1,000 overdraft and a handful of clients in 2007.
Fast forward 15 years and five office relocations and the business is on course for a record turnover of more than £2m with profitability more than doubling in recent years.
David's perseverance and determination has guided the agency to where it is today. He has built a team in his own image. It's a friendly team striving for excellence in a supportive environment.
This is what David had to say when we celebrated our 15th anniversary: "It takes a lot of graft to get the right people and the right personalities with the right ethics. It's been a huge focus of mine over the years, and it's been a focus of how I've trained our management team to go and recruit people in the same way. Just anyone isn't who I want, and it's not the way I've wanted to build the business.
"I'm proud of what I've built over the past 15 years, and I don't ever want to entrust it to anyone other than decent, like-minded people."
See yourself working with an ethical agency like ours? If we've whetted your appetite for working somewhere very special, get in touch with your CV. It might just be the best move you ever make!
Get in touch
By Nigel, PR & Copywriter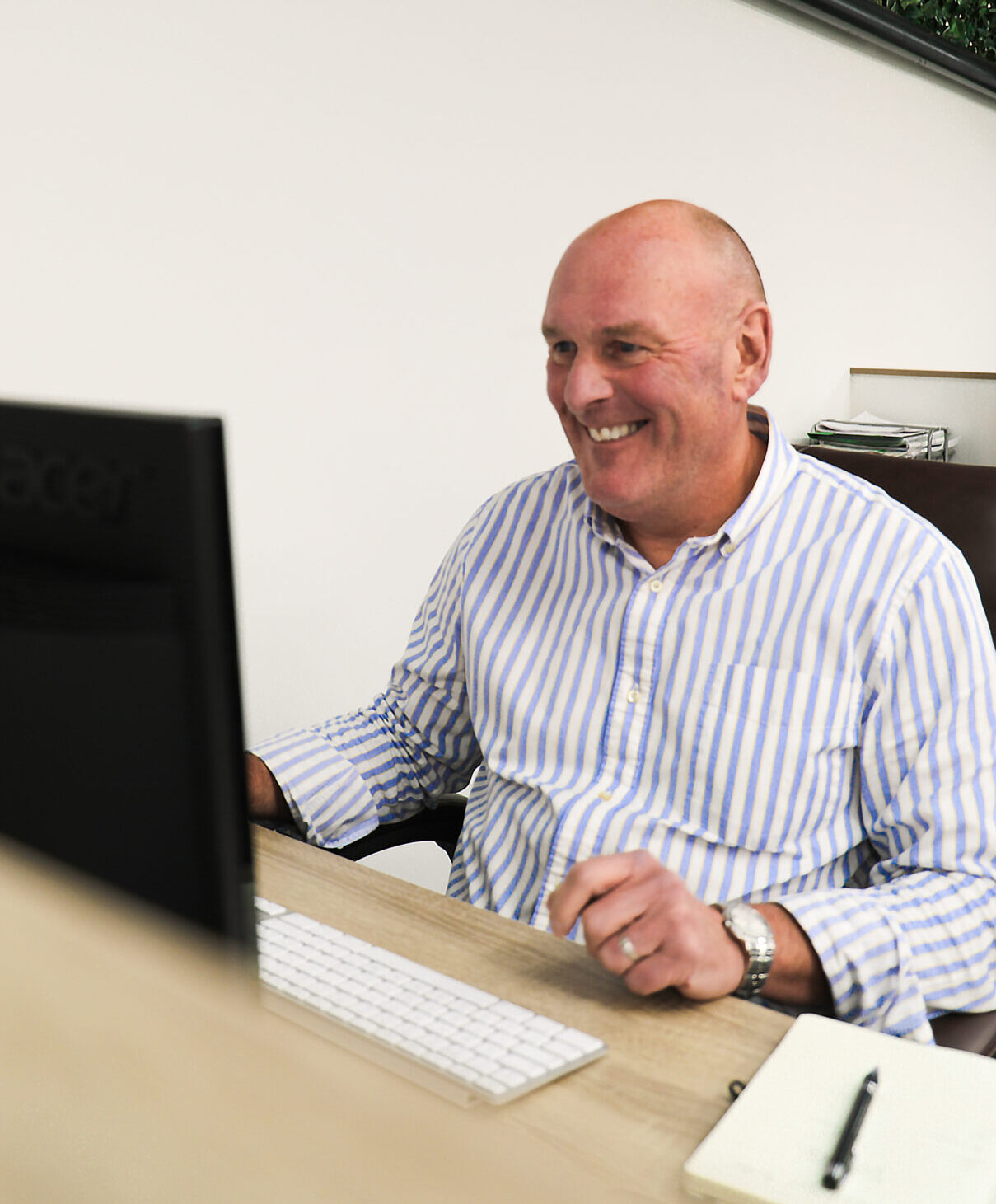 Nigel has been a journalist since the days of typewriters (not even electric typewriters)! He has edited several weekly newspapers across Greater Manchester, been the editor-in-chief of several more and edited a daily newspaper in Northern Ireland. He came home to work on the former Greater Manchester regional TV station Channel M. Having dropped the […]
Find out more about us