Why you should not overlook brand and creativity
Why you should not overlook brand and creativity (in tough market conditions)
The original premise for this blog was going to be why you should not overlook brand and creativity in tough market conditions.
But when you stop to think about it, that's four words too many. The four in question are: in tough market conditions.
Whether your brand is competing for attention in a tiger economy or during a deep depression, you want – and need – your brand to be the hardest worker in your business. It can't be that without creativity. Brand and creativity are the proverbial chicken and egg.
Brand is not just a logo
If brand is the beating heart of a business then creativity keeps it pumping. Together, they are pivotal to the success of any marketing campaign. Good design helps grab attention, correctly portrays your brand, gives it consistency and simplifies your messaging in a visual way.
So, what makes branding so important? It can:
Give a business an identity beyond its product or service. It gives consumers something to relate to and connect with.
Make a business more memorable. It's the 'face' of the company and helps consumers distinguish your business across every medium.
Support marketing and advertising efforts, adding extra punch to promotion(s) thanks to added recognition and impact.
Yes, your brand is everything, a multi-faceted combination of the tangible and intangible. It communicates, it tells your story, it connects with your audience/consumers, it creates a sense of community, it creates trust, it evokes emotion, it is how you are perceived, it sets you apart from your competitors, and most importantly, it influences and feeds your bottom line by enticing people to choose your product(s) above those of a competitor.
How do you solve this seemingly unfathomable equation?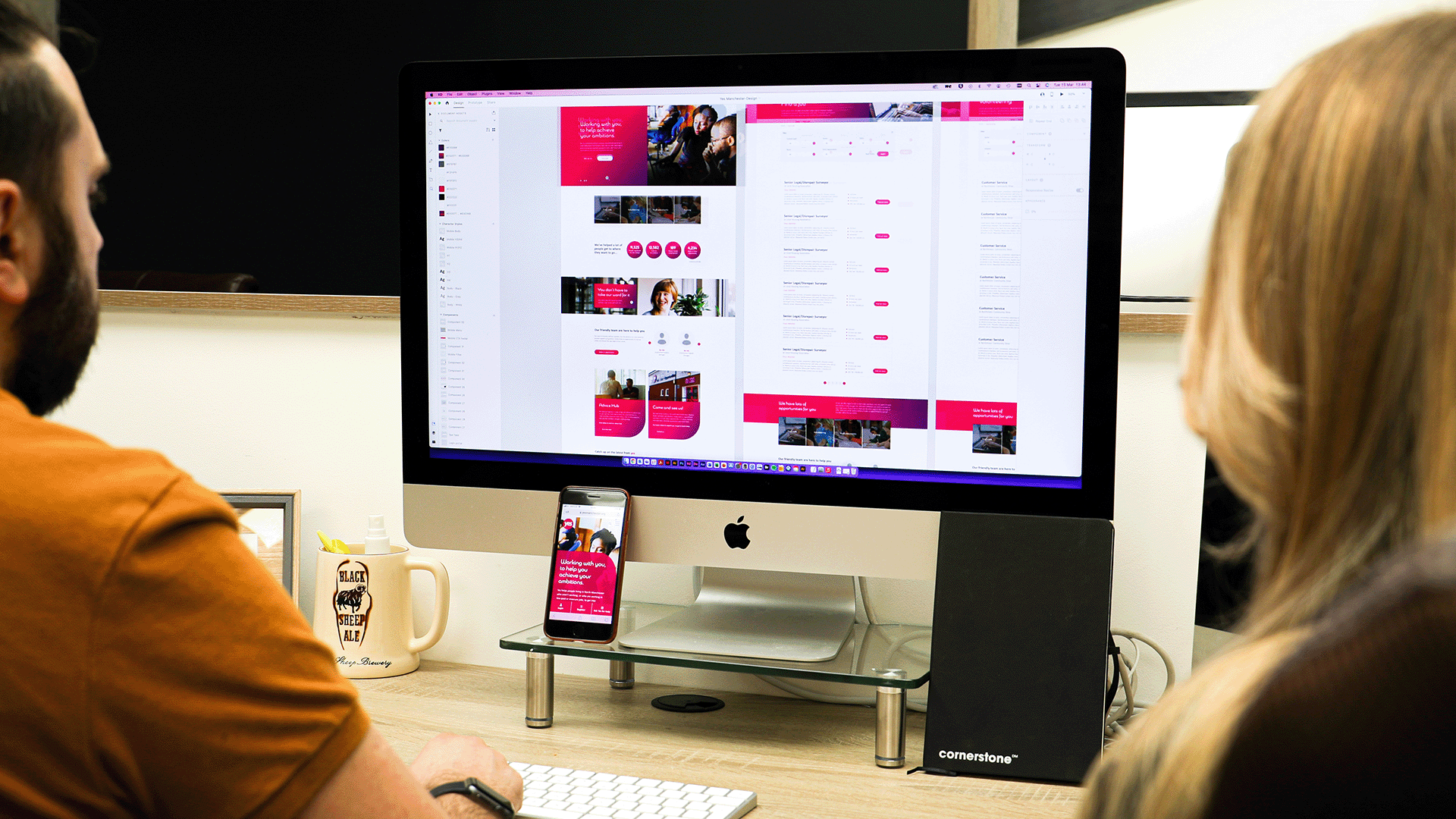 How to stay ahead of the competition
The secret weapon in the battle to stay ahead of the competition is creativity. Research from Kantar, the world's leading data, insights and consulting company, suggests many marketers tend to underestimate the importance of brand size and creative quality.
The top two drivers of advertising profitability, says Kantar, are the two aforementioned ingredients, which can multiply profitability by factors of 18 and 12 respectively, compared, say, to media mix, which only has a multiplying factor of 2.5.
The research goes on to say: "Of course, brand size is inextricably linked to brand health, or 'power'. Kantar research has consistently shown that stronger, more meaningfully different brands are more likely to grow. In particular, we know that brands with strong difference are especially likely to see higher advertising returns."
As a full-service agency, it's our job to show you what in-depth conceptualisation, brilliant copywriting, world-class design and excellent execution look like.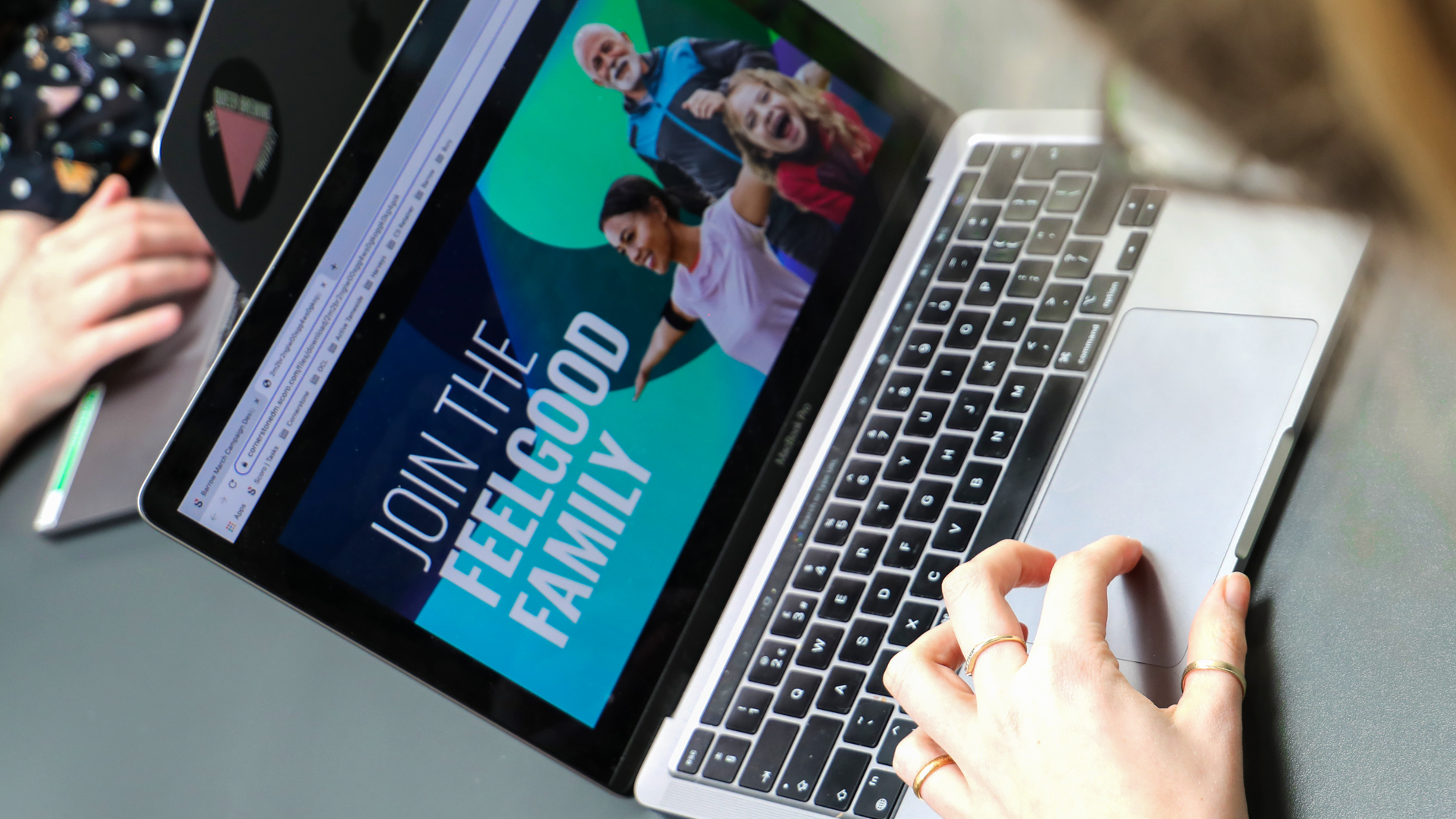 Great design tells a story
Good design speaks volumes about a company's professionalism, quality and positioning in the market.
The cliché that a picture is worth a thousand words is true. The human brain processes images 60,000 times faster than words.
We are visual creatures, which is why it is so important imagery accurately reflects the quality of your business and shows your customers what you want them to see.
Research at the US-based 3M Corporation also concluded the human brain deciphers image elements simultaneously, while language is decoded in a linear, sequential manner taking more time to process.
In fact, psychologist Albert Mehrabian, Professor Emeritus of Psychology at the University of California, has demonstrated that 93% of communication is nonverbal. Not only does the brain recognise an image more quickly, but it also remembers visuals much better than it does words.
And in this age of social media and endless scrolling, it is more important than ever to ensure your design is helping you to connect with your target audience and help to convert those people into sales, or leads, or whatever your objective is, which will help you achieve your goals and provide ROI.
We often state that our design team with their collective four decades of industry experience and brief interpretation acumen between them, is the creative cog of Cornerstone. Good creative design will help you create a strong impression, build a brand identity, convey key information, narrate your story, and build consumer trust.
Don't forget who the design is aimed at
Even though images communicate even complex messages quickly, concisely, and memorably, a marketing campaign has an end-user, so thought needs to go in to design that works for them.
Of course, imagery should be relevant to your brand, but it should be creatively designed to catch the eye of the target audience wherever they discover you.
Even the best campaign only gets traction if it stands out. It has to rise above the noise of all the other competing signals from advertisers and content producers. It then has to catch the attention of the right prospect and hold it.
And design needs to be inclusive, taking account of factors like age, internet access, responsiveness, colour contrast, readability, and need for global reach. Another important design feature is having the right mix of text and image to improve comprehension.
Whatever it is, great design helps you speak to your prospects in a memorable way, and it stands the best chance of getting your campaign noticed.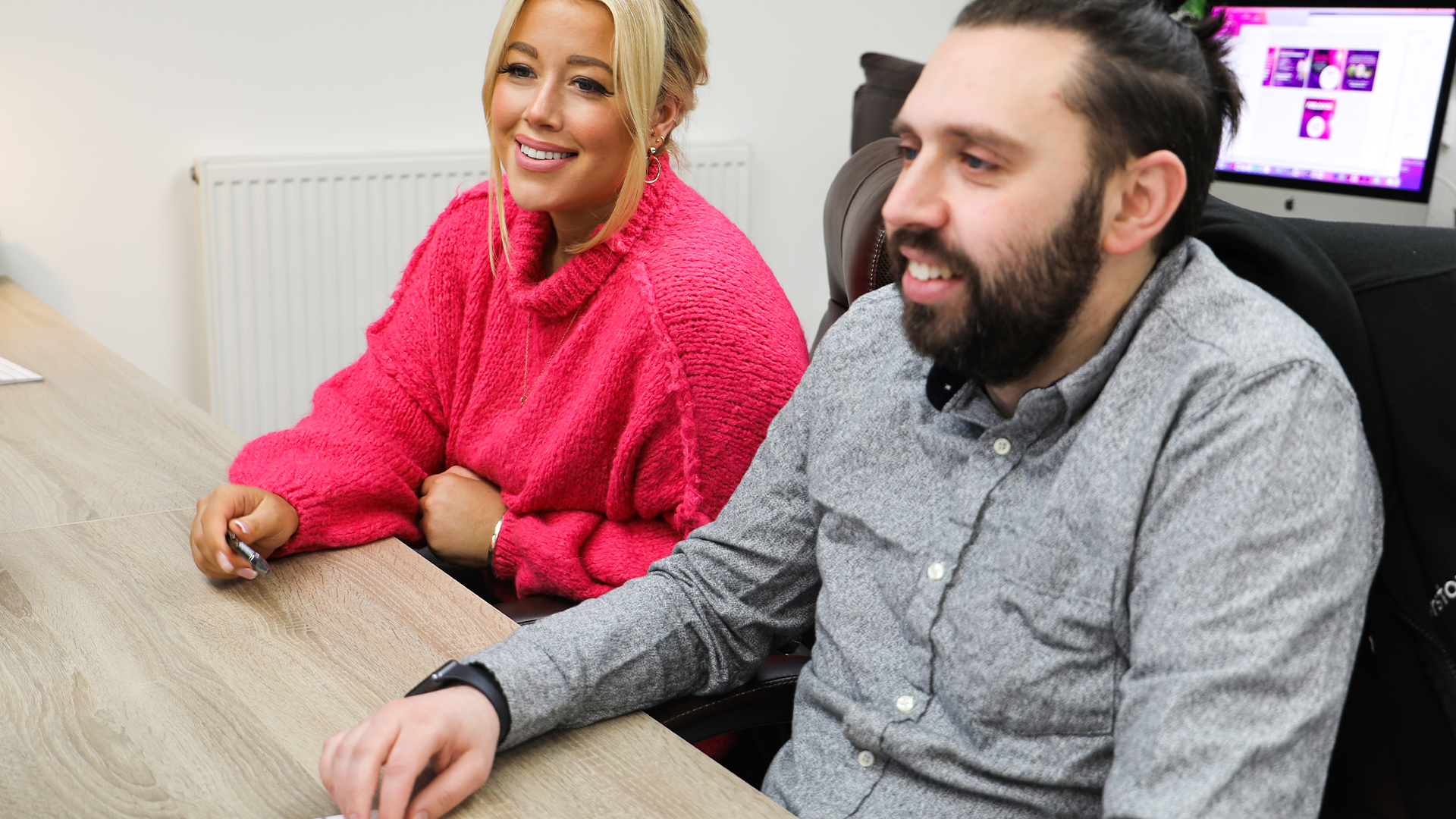 The story in numbers
If you're still in any doubt about the importance of brand and creativity, here is some further food for thought, courtesy of financesonline.com.
Web design statistics
94% of consumers will leave a website with poor graphic design. (Red Website Design, 2018)
The normal attention span for web users is 6.8 seconds. However, the use of visual assets can improve attention span by approximately 50 milliseconds. (Red Website Design, 2018)
46% of website visitors relate the website design to the credibility of the brand/company.
94% of consumers leave a website with poor graphic design. (Graphicszoo, 2020)
Benefits of visual graphics in digital marketing
32% of digital marketers claim visual images are the most important type of content. Blogging comes second at 27%, followed by videos (24%), live video (9%), and podcasting (1%). (Social Media Examiner, 2019)
When people hear a message, they are most likely able to remember 10% of the information relayed three days later on. However, when the same message is coupled with a visual graphic, people can remember 65% of the information three days later. (Brain Rules)
65% of digital marketing executives claim visual assets like images, infographics, illustrations, and videos are imperative to brand story communication. (CMO Council, 2015)
Visual graphics and social marketing
80% of digital marketers say they use visual assets in social media marketing. (Social Media Examiner, 2019)
Social media posts that feature visual assets like images deliver a 650% higher engagement rate than plain text posts. (Red Website Design, 2018)
Tweets with visual assets generate 150% more retweets, whereas Facebook posts with images deliver 230% more engagement. (Red Website Design, 2018)
Blog articles with more visual assets generate 2x more social media shares compared to articles without images. (Red Website Design, 2018)
Colours in graphic design
57% of consumers associate blue with business success. 43% associate it with reliability, 34% with trust, and 28% with security. (Visually)
The effectiveness of the colour blue is the reason 33% of the top 100 brands include it in their logo. (Crowdspring, 2017)
85% of people are attracted to brands that make use of visual graphics. (Graphicszoo, 2020)
76% of consumers associate red with speed. 28% associate orange with fun, while 26% associate white with cheap. (Joe Hallock)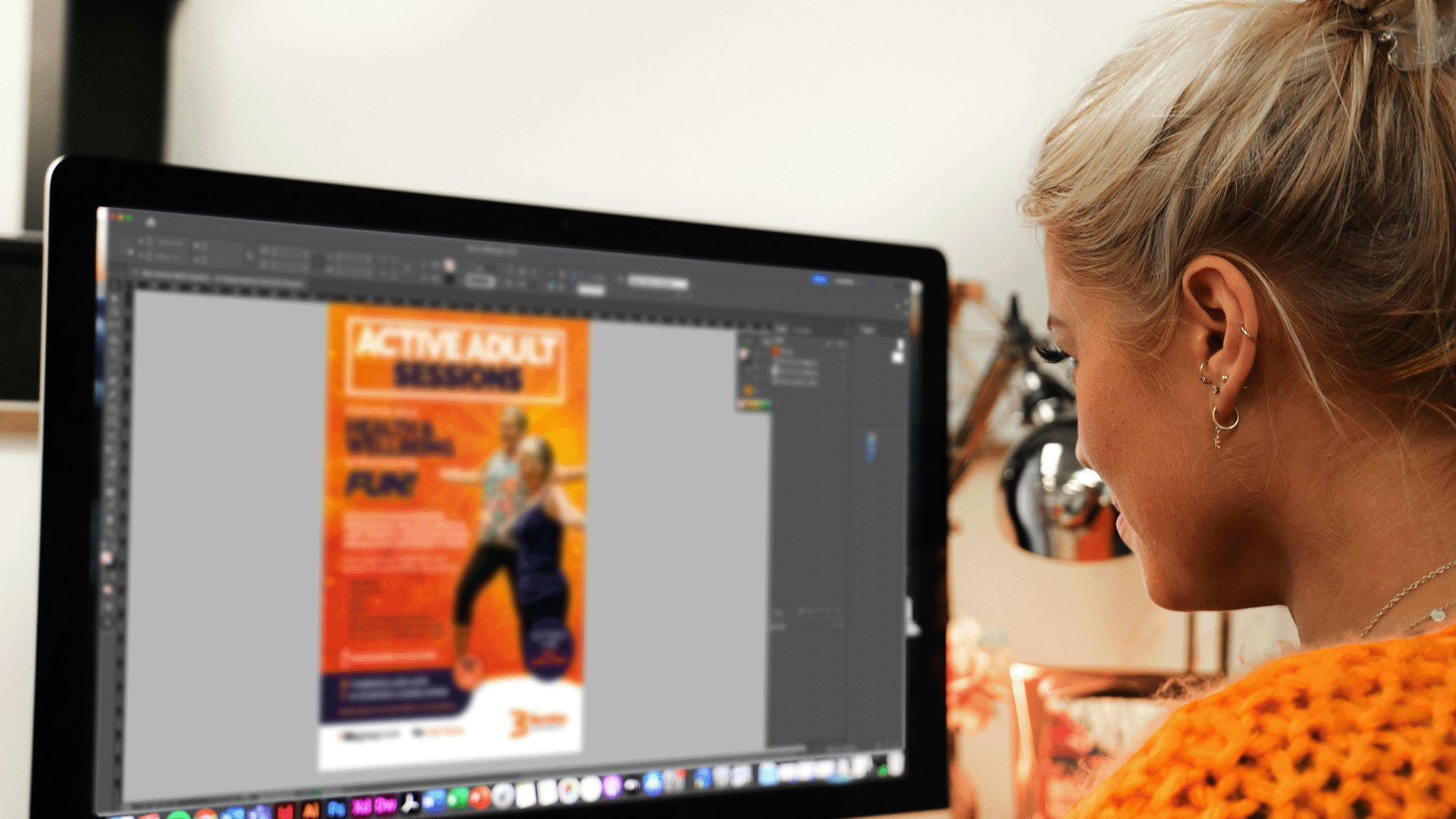 The compelling reason to consider brand and creativity
Of course, market conditions are tough at the moment, and while this is certainly not the time to cut corners or make do with substandard branding, that's not the only reason to consider brand and creativity. Survival is! Creating a strong brand is a long term investment which will reap long term results.
If you are interested in harnessing the experience, expertise, professionalism and creativity of Cornerstone DM to benefit your business or organisation, get in touch
Get in touch with us
Join us on a journey of what it's like to work somewhere very special
What it's like to work at Cornerstone
Ever wondered what it's like to work here at Cornerstone? Well now's your chance, we'd like to take you on a journey of our vibrant growing agency.
But first, some wise words from the late Steve Jobs, the co-founder, chief executive and chairman of Apple Inc, who left the tech giant in 1985 to launch Pixar Animation Studios before returning to Apple a decade later.
"Your work is going to fill a large part of your life, and the only way to be truly satisfied is to do what you believe is great work. The only way to do great work is to love what you do."
Anyone lucky enough to visit our impressive office space will see similar pearls of wisdom emblazoned on the walls of our Hershey and Chanel meeting rooms (not to mention a full drum kit in the Bernbach Suite – worth noting as we're about to bang our own drum!).
Great work is what we do. We put everything we have into everything we do, earning the loyalty and trust of our clients. Steve Jobs would approve. Do you?
We seek out talent and nurture it
Cornerstone Design and Marketing is a full-service marketing agency. We devise marketing strategies, we provide advertising services, such as design and media buying, we work on web projects often taking a slither of an idea and turning it into full-blown reality. We do PR and copywriting; our design team is the agency's creative hub. We even have our very own print production facility to bring our creativity to life. It's all happening!
We seek out talent and nurture it. We've built a team of gifted specialists, investing heavily in their training and development, helping them to build a career within our agency that satisfies their ambitions for personal growth and development. We've built an environment for the right people to flourish, and to enjoy their jobs.
And because we love what we do, we deliver ever improving results and client satisfaction. You'll see as you keep reading, everything we say is supported with evidence.
Our founder and MD, David Wadsworth says: "The agency's turnover has seen consistent growth of well over 30% year on year for the last five years, with last year setting a new record at 50%. We're now forecasting to surpass £2m turnover this year thanks to new client contract wins locally, regionally, nationally and internationally, with projects across all departments."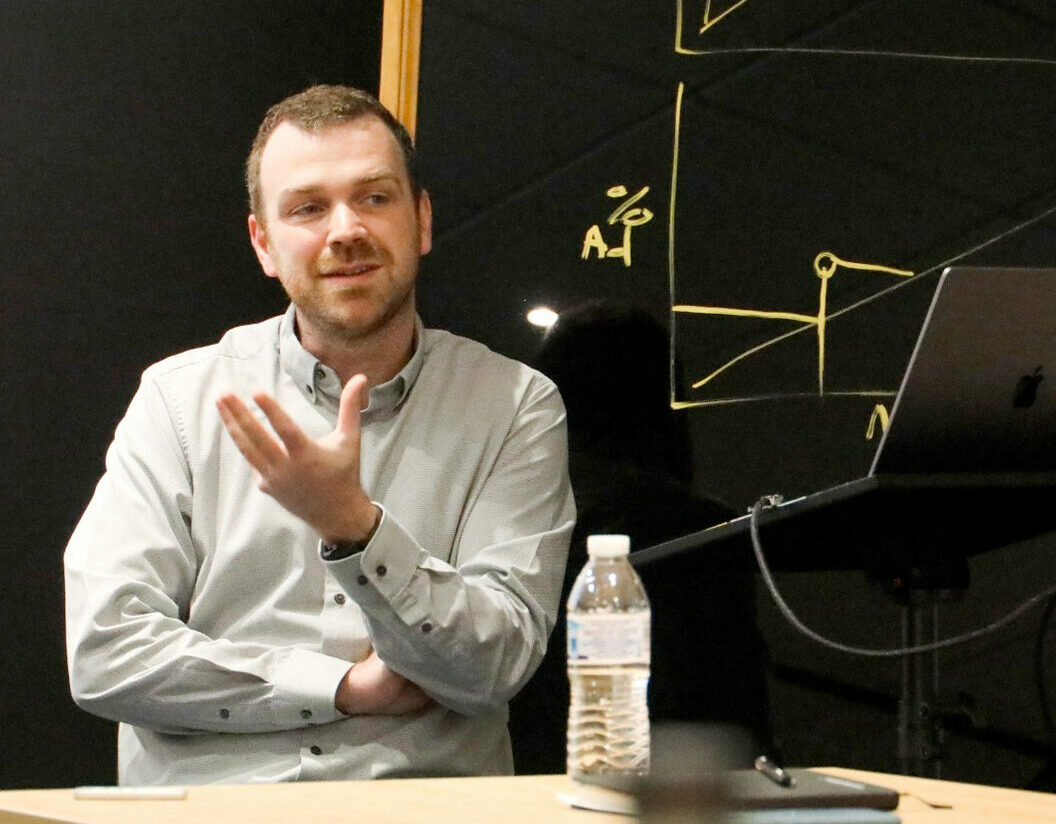 Opening the door to opportunity
We are rightly proud of our track record of developing talent and providing opportunities for employees to progress their careers.
Again, here's some evidence, starting with the length of service some of our key personnel have accrued. Two in particular, our Head of Creative Sarah S and Graphic Designer Nic, have been with our agency for almost all of its 15 years.
Others such as our Head of Client Services Sarah B, Head of Digital Jess, and Finance & HR Manager Ali have all progressed their careers with us, having joined Cornerstone in lesser roles and being given mentorship, support and development opportunities by MD David, with each of them now part of our senior leadership team after having their potential recognised.
But it's not just about creating leaders – everybody benefits from our attitude towards continuous improvement.
We invest over £25,000 in paid-for training and the equivalent of more than £100,000 of billable hours on internal training per year (*correct as of 2022) to ensure our team's skills, capabilities and knowledge is second to none.
And here's even more proof. Our Digital Marketing Executive Madeline is currently working towards a Level 6 Digital Marketing Degree Qualification after achieving a Distinction in her Level 3 Digital Marketing Apprenticeship with us.
Former Level 3 Software Development Technician apprentice Hannah is now a Junior Developer after passing her apprenticeship with a distinction. Fellow web team member Joe works part-time while studying Computer Science at university.
Some of our team, such as Print Room Manager Sam, Web Project Manager Josh and Account Manager Rhi, have joined from a non-marketing environment, but have been chosen thanks to their transferrable skills, attitude and aptitude that are now contributing to our success.
Why two Cornerstone days are never the same
Even though we have a brilliant office space (here's a picture or two to prove it), we don't insist everyone comes in every day. Our hybrid working policy calls for staff to be office-based for at least two days per week.
But it doesn't matter whether you're at home or in the office, channels of communication are always open via Microsoft Teams – a necessity when collaboration is crucial for creating great work.
Speaking of teams, everybody knows their place on the team and what is expected of them. We apply ourselves to our own particular discipline and every facet of it. Our working day consists of 'billable' hours, admin time, and down time to make a brew, have lunch, or nip to the shops. We like to think we have the work-life balance down to a tee.
It doesn't matter which department you're based in; you'll have set tasks of billable time. But that's when things get varied. You could be working on a task for a client down the road or on the other side of the world, it doesn't matter so long as you strive for excellence.
We liaise closely with all of our clients, so you could find yourself on a Teams call, in a face-to-face meeting, discussing your work in a brainstorming session with colleagues. No two days are the same.
And while the office space is grouped into departments –  account management, digital, web, PR and creative – we have collaboration days every month when we mix up the seating plan so everyone gets a chance to sit next to someone different so they can learn from each other.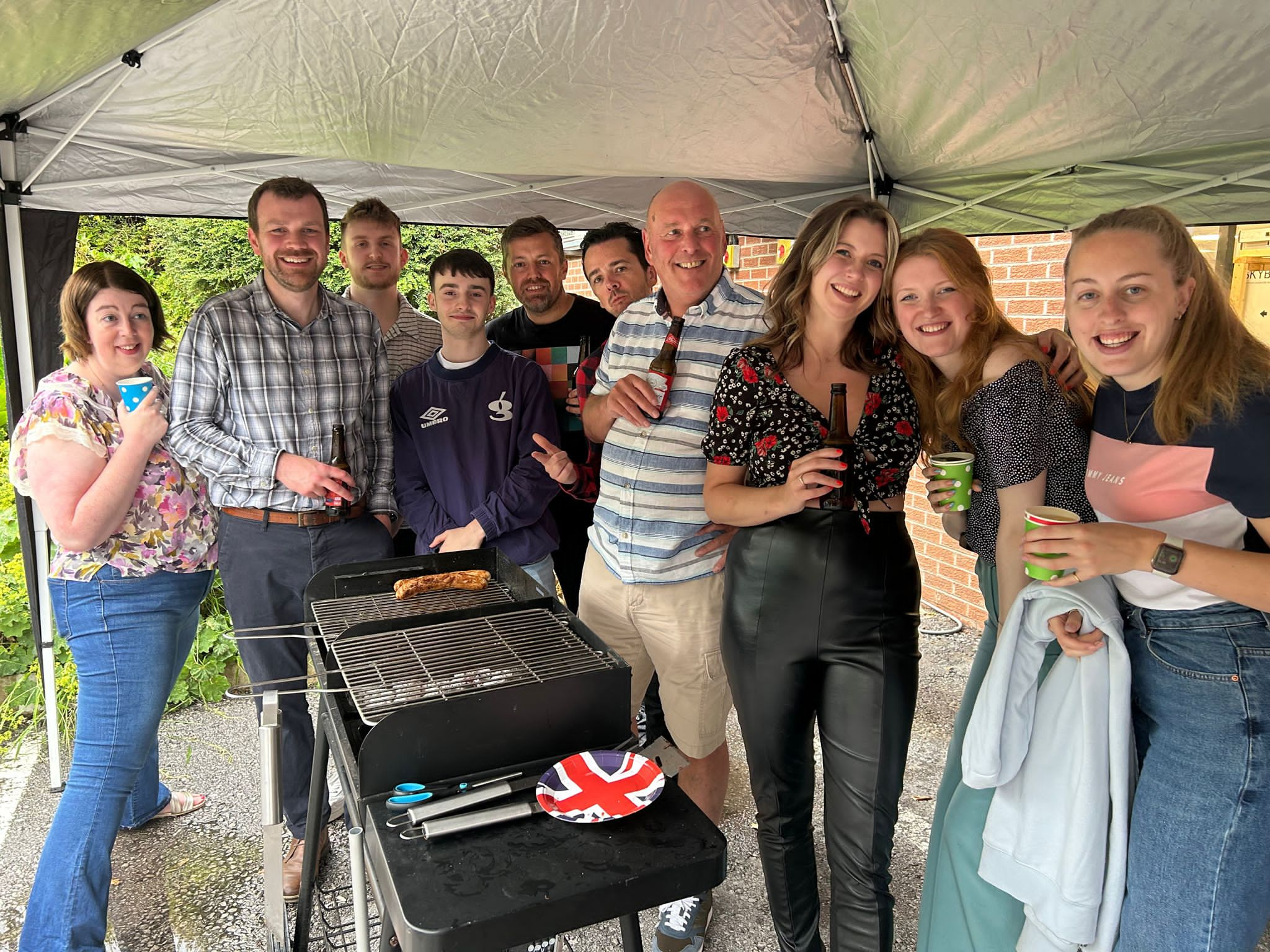 Ethical, agile and reputable – that's us!
We're an ethical and agile full-service agency built on the principle of the three Rs – Results, Reputation and Relationships.
In fact, relationships are fundamental to our culture – relationships with our clients and the way we treat other in the agency.
We're all motivated by the same desire to create great results based on our great work by taking pride in everything we do. We deliver exceptional strategic thinking using tested and effective methods to generate results that inspire and engage; all whilst developing a stronger future for our clients and our agency.
We are renowned for our shrewd yet grounded approach, working flexibly across marketing, graphic design, digital, PR, web and print production with drive and passion.
Having a clearly defined, communicated and understood brand helps us to:
Project a single, strong and real image of Cornerstone.
Increase our recognition.
Market ourselves more easily.
Solidify our clients' perception of us.
Reinforce our positioning within the marketplace.
Instil confidence in our brand and service offering.
Attract clients and team members alike who proactively want to be part of what Cornerstone has to offer.
Yes, you'll need to be on your toes – but rest assured, your colleagues will have your back!
This is what great work looks like
We've mentioned the great work we do several times now, so let's take a look at some of it.
It ranges from award-winning campaigns for the North West Ambulance Service, to website developments, full marketing strategy creation and implementation, complete rebrands, and a Wild in Art trail featuring 105 street sized and mini penguin sculptures set in New Zealand, dotted around one of the world's most unique destinations, the city of Christchurch.
We're so proud of what we've achieved for our clients, we've dedicated an area of our website to showcase our great work. Take a look for yourself.
A friendly team striving for excellence
Cornerstone DM was founded by our MD David in the attic of his parents' home with a £1,000 overdraft and a handful of clients in 2007.
Fast forward 15 years and five office relocations and the business is on course for a record turnover of more than £2m with profitability more than doubling in recent years.
David's perseverance and determination has guided the agency to where it is today. He has built a team in his own image. It's a friendly team striving for excellence in a supportive environment.
This is what David had to say when we celebrated our 15th anniversary: "It takes a lot of graft to get the right people and the right personalities with the right ethics. It's been a huge focus of mine over the years, and it's been a focus of how I've trained our management team to go and recruit people in the same way. Just anyone isn't who I want, and it's not the way I've wanted to build the business.
"I'm proud of what I've built over the past 15 years, and I don't ever want to entrust it to anyone other than decent, like-minded people."
See yourself working with an ethical agency like ours? If we've whetted your appetite for working somewhere very special, get in touch with your CV. It might just be the best move you ever make!
Get in touch
By Nigel, PR & Copywriter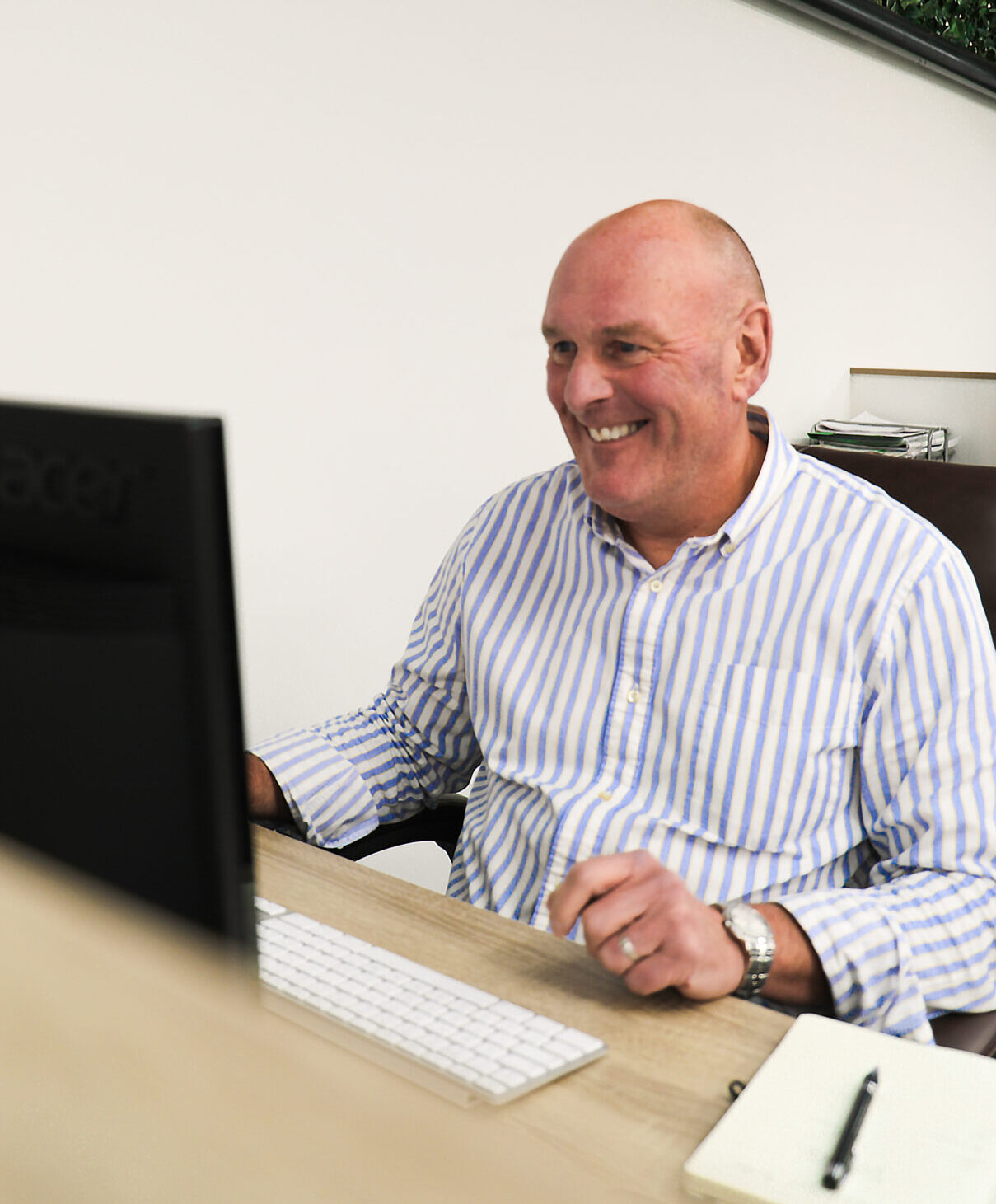 Nigel has been a journalist since the days of typewriters (not even electric typewriters)! He has edited several weekly newspapers across Greater Manchester, been the editor-in-chief of several more and edited a daily newspaper in Northern Ireland. He came home to work on the former Greater Manchester regional TV station Channel M. Having dropped the […]
Find out more about us
Creativity – the intrinsic particle of business success
Why creativity is top of the effectiveness charts
We often describe our design team as Cornerstone's creative cog – somehow the words creative and design seem to go together.
But when you stop to consider, the word creative has connotations for every single fibre of a business. Without creativity a business stagnates, without innovation it can't grow.
For example, designing the most cost-effective, efficient method of despatching your product is just as crucial as the creativity that went into the packaging design.
This study of why creativity is fundamental to the success and effectiveness of any business is beautifully summed up by Sarah, ironically our Head of Creative!
She says: "Everyone has the capacity for creative thinking, and we can't just assume that being creative only applies to certain job titles or job roles. When you acknowledge this and encourage EVERYONE to embrace creative thinking your business discovers endless possibilities.
"It's not just about the end goal – whether that's a piece of graphic design work, or a creative piece of writing. Creativity can help people problem solve, it can spark innovation and growth, it can generate new ideas, positive change, create an open environment for sharing new ideas and ultimately increase profitability – all incredibly important in the tough economic climate."
Creativity – an in-demand skill (according to Harvard)
Sarah's viewpoint is mirrored by the world-renowned Harvard Business School no less, whose insight into creativity encapsulates where the drive for creative thinking is most prolific, and therefore significant in the world we live in.
According to Harvard Business School, creativity is an in-demand skill, and these are the industries/sectors employing the most people with what it describes as design thinking skills:
If you're wondering what design thinking means, this is how Harvard describes it: "While creativity is highly important in business, it's an abstract process that works best with a concrete structure. This is where design thinking comes into play.
"Design thinking – a concept gaining popularity in the business world – is a solutions-based process that ventures between the concrete and abstract. Creativity and innovation are key to the design thinking process."
In Harvard Business School Dean Srikant Datar's course Design Thinking and Innovation, the process is broken down into four iterative stages:
Clarify  |  Ideate  |  Develop  |  Implement
IMAGE (Courtesy of Harvard Business School Online)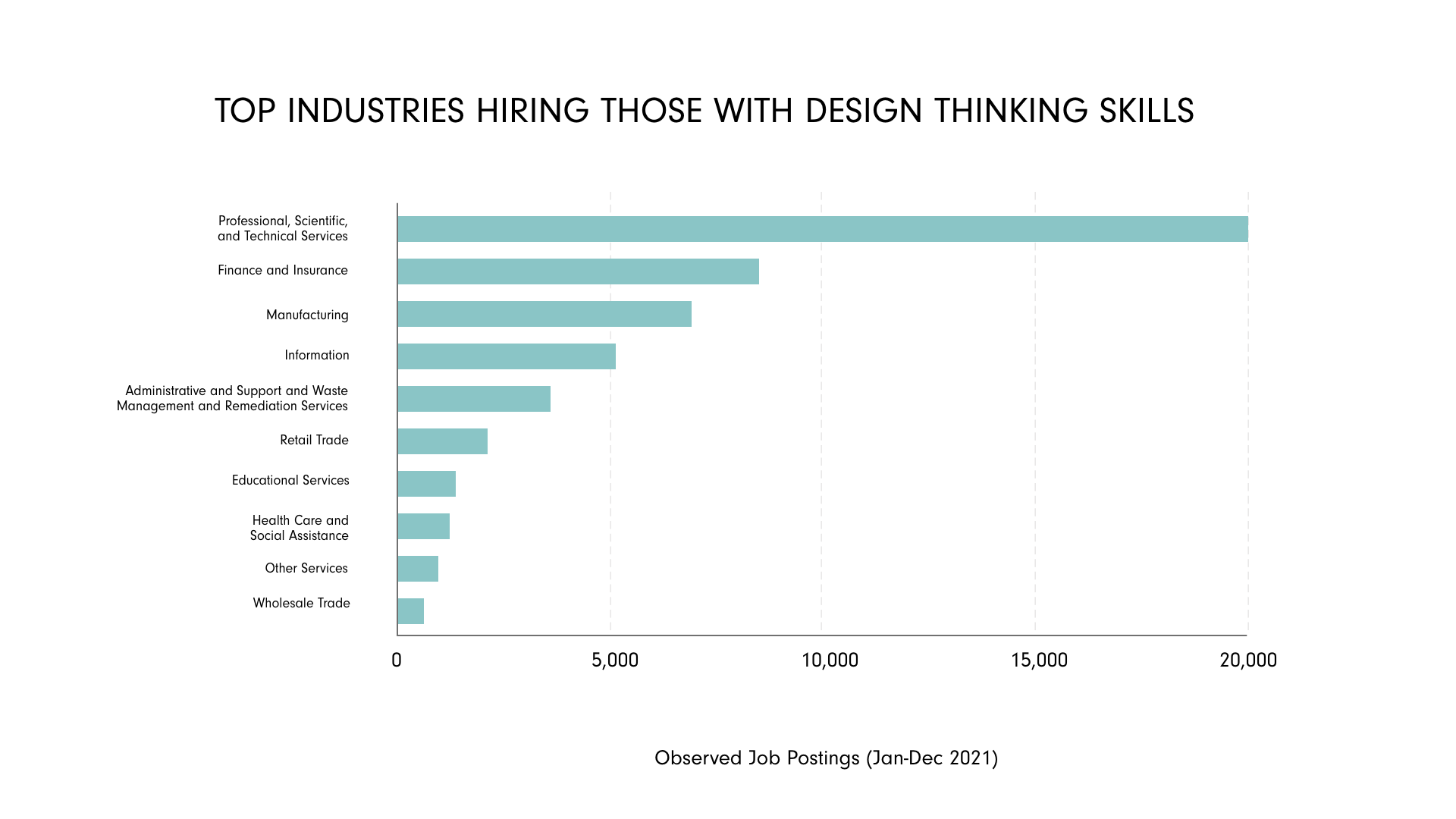 Reap the rewards of creativity
When Cornerstone celebrated its 15th anniversary, we captured our story in 15 significant milestones. Whilst that was creative in itself, it paints a picture of a business that has grown, innovated, generated new ideas and products and increased turnover and profitability – coming through the pandemic with strength and compassion and prospering in tough economic times in the process.
We are a full-service agency, which means we provide every discipline of marketing – design, digital, PR, print and signage, strategy and web – each and every one underpinned by the creative thinking so eloquently described by Sarah earlier in this blog. Our ability to develop new and/or imaginative ideas and turn them into reality is innate in every one of us.
As our milestones illustrate, it's stood us in good stead in the past and continues to do so as we look to make even more landmarks.
That's why your business needs creativity. It's what sets you apart from the competition, and it's what helps you succeed in a crowded marketplace. But creativity can be difficult to nurture and develop – especially when you're busy running your business. So, if you're reading this, you know where to find us!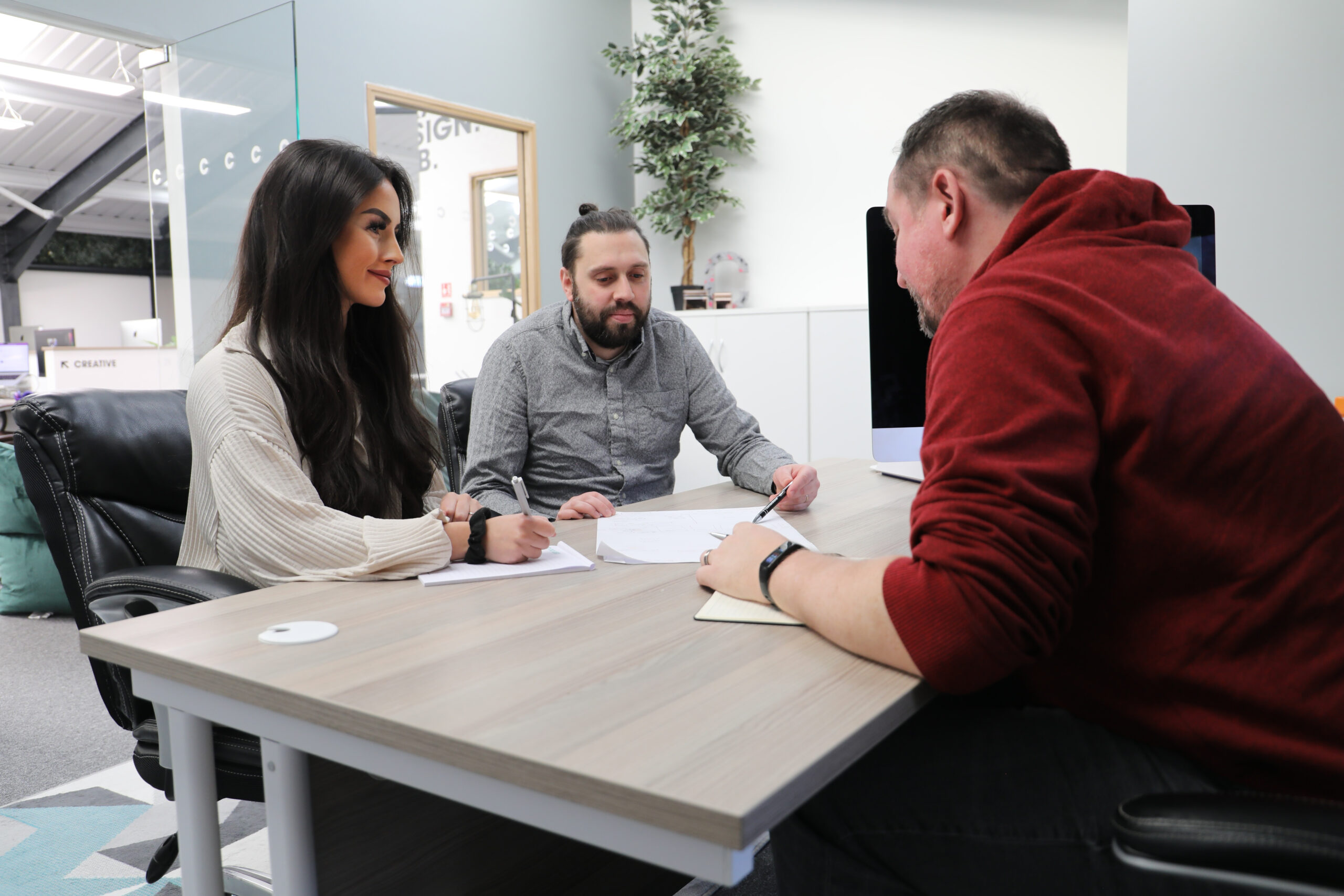 Why you should foster a creative environment
A place where people can think outside the box and be innovative, will encourage your team, or teams, to come up with new and better ways of doing things. This can help reduce costs, save time, and create a more efficient workplace, which usually equates to a healthier bottom line.
The ability to quickly assess new situations and develop strategies is an essential skill in today's business world. Ever expanding technology makes it even more necessary to be creative as digital environments constantly change.
It's simple to say foster a creative environment, but how do you do that?
We've found that creating a positive work environment where the team feels comfortable sharing their ideas and pushing the boundaries is a great place to start. Practice what you preach, and you'll open the door to new ideas. It has often been said a work environment reflects its owner.CS BLOGS
Here are some more ideas:
Reward creativity by recognising and praising employees who come up with innovative ideas and/or good work.
Brainstorm and learn together – this can be done in a meeting, during a learning lunch, and even socially after work.
Create diverse teams – don't forget that opposites can attract.
Encourage flexible work arrangements – they can help employees feel more comfortable and productive.
Nurturing a creative mindset
Creativity has always been a valuable currency for businesses but arguably the pandemic added to its worth. It created a new world, one where the need for flexibility, for new ways of working, for thinking outside the old world boundaries could mean the difference between sink or swim. The demand for that kind of mindset has stayed with us.
A creative mindset is what helps businesses overcome challenges and succeed in this day and age. By thinking outside of the box, you can discover innovative solutions to the obstacles you face and prosper in the business world, regardless of the situation.
Easier said than done sometimes. How do you nurture a creative mindset?
As we're talking about being creative, Bay Atlantic University in Washington DC has some good and unusual ideas:
Take a walk – According to a study based on the Kaplan theory, nature can enhance creative ways of thinking. This theory suggests that natural environments help recharge directed attention that is required when analysing and developing ideas. Research also suggests people are more creative when they're standing rather than sitting down.
Broaden your knowledge – every idea you have is a combination of concepts that you already know. That is why the more knowledge you have, the greater your potential of generating unique ideas.
Analyse and develop – your first idea might not be that great, but it could develop and get better.
Be bored – a study by the Journal of Experimental Social Psychology suggested that participants who felt bored performed better on creativity tests than the ones feeling distressed or relaxed. Give yourself the space to be creative, especially around technology.
Go on, give it a go!
Those of a certain age will recall the Sinclair C5 electric buggy (Google it!) for getting about town. That same generation will remember the first mobile phone. Some ideas work, some don't – but remember, some of the greatest inventions ever made were once just ideas. And ideas are born from creativity.
If you are interested in harnessing the experience, expertise, professionalism and creativity of Cornerstone DM to benefit your business or organisation, get in touch
Get in touch with us
The power of PR – the secret weapon to brand presence
PR is just about writing press releases, right?
Wrong. Public relations are a multi-faceted discipline which underpins every aspect of marketing and brand or business communication.
Think of PR and marketing as an onion. Pull away a layer of marketing, you'll find a layer of PR right there underneath. If that makes you cry a little because you haven't valued, implemented and appreciated PR enough, do read on. And keep the tissues handy.
While the campaigns are rolling and the strategy is playing out, PR is there; drip feeding presence, earning reputation, building relationships and influencing opinion and behaviour. It works hard. Very hard.
While marketing is traditionally a one-way push to promote a product, brand or service, PR is very much a two-way conversation, skilfully storytelling and evoking emotion, reaction and response.
Before we delve into exactly how it achieves all those impressive attributes, let's look at why it's so essential / amazing.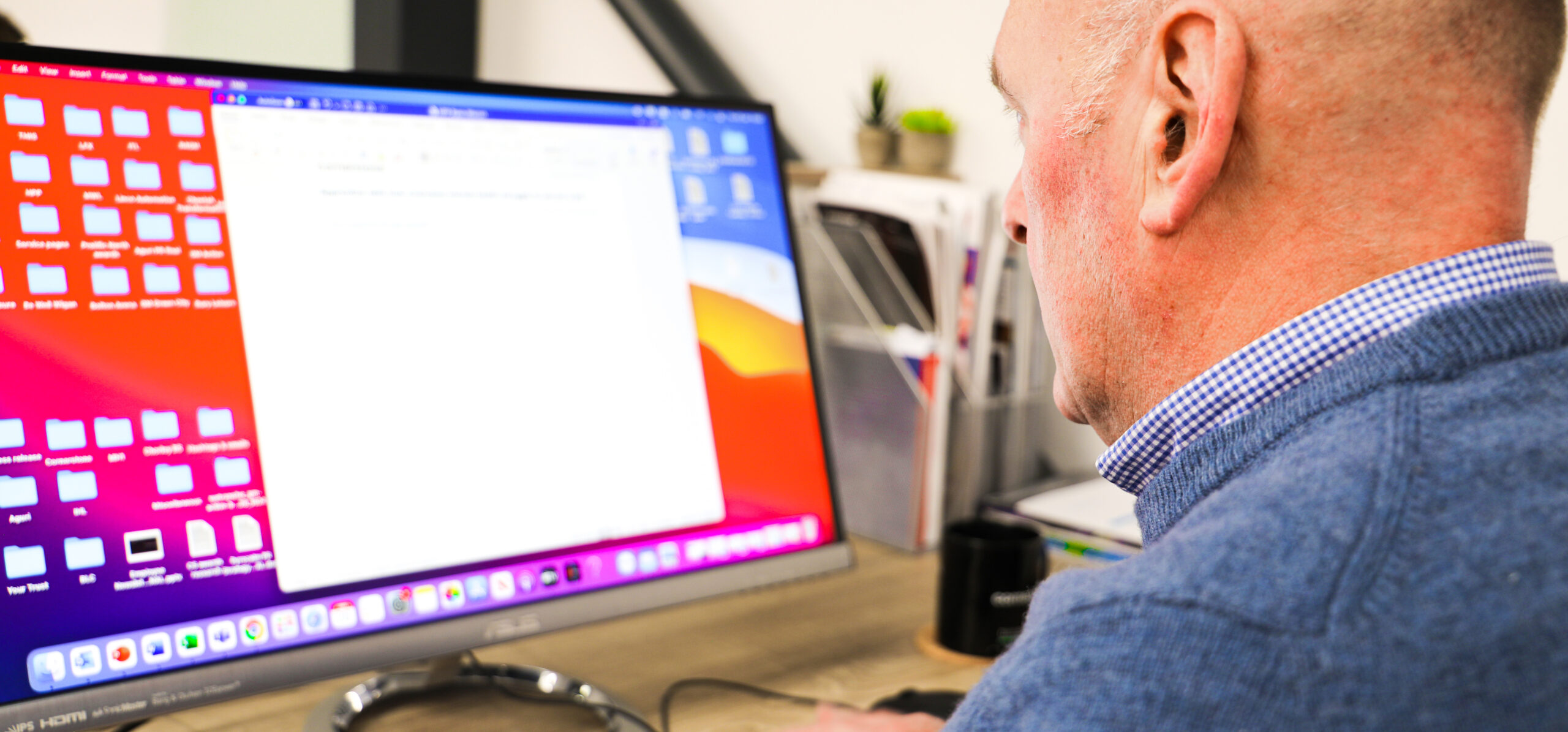 Why is PR so important for brands, businesses and organisations?
Every organisation from global corporations to SMEs, relies on reputation and presence in order to succeed and indeed survive.
Everything said, done and written has a sliding scale of good or bad impact.
Clearly, we're striving for good PR to raise awareness and build positive relationships with the target audience to achieve the end goals – earning brand trust, increasing presence and commercial gain.
Clearly bad PR is what we're aiming to avoid and if it does happen it's usually the result of bad planning, thoughtless communication or poor internal comms. Not always, but more often than not.
In those situations, crisis management kicks in and despite being well drilled to handle it, it's what every PR team dreads.
Some of the most touted and quite frankly devastating bad PR of all time includes Gerald Ratner turning his multi-million-pound family jewellers empire to ashes in seconds in 1992 with a throwaway remark about its products being "total crap".
Commenting on the fallout in the aftermath of an oil rig explosion in 2010 which killed 11 workers and caused 'the worst environmental disaster in US history', BP CEO Tony Hayward caused absolute outrage when he commented: "I just want my life back".
That on top of a series of other PR gaffs amounted to plummeting BP stock prices.
While these are monumental examples, bad PR can seriously damage a brand or business of any size.
They certainly highlight the power of PR – just not in the way you'd like to brandish that power.
Negative or bad PR can be hugely detrimental, which is why it pays to take it extremely seriously to ensure it is planned, well executed and on point.
Creates brand presence
Earns reputation
Builds relationships
Influences opinion and behaviour
While it's POWERFUL, PR should also be EMPOWERING for a brand or business and that takes strategic skill, know-how and insight.
Take these PR campaigns – a strategic roll out of activities designed to give maximum and sustainable publicity.
Our first example seems a surprising one.
Surely Spotify's annual Wrapped campaign, which offers subscribers a deep dive into their listening habits throughout the year, is simply another marketing ploy?
It's actually a very clever, enduring PR tactic which is not only creatively conceived in the graphics and copywriting stakes, but also highly personal and sharable.
It's outside-the-box PR thinking which is emotive – provoking music memories for its users – and has become a pre-Christmas tradition which goes viral every year.
It also has its rivals sobbing into their mince pies and mulled wine (sorry Apple and YouTube).
Skincare brand Dove's Real Beauty and #TheSelfieTalk are textbook PR campaigns.
Based around the beauty industry's impact on self-esteem and body image, it challenges the need to look perfect and champions real women's bodies and natural beauty instead.
This has gained the brand an army of fans and followers, joined in the solidarity of empowerment, self-confidence and positivity about the way they look.
How to harness the power of PR
Effective PR relies heavily on alignment between marketing and communications teams.
Although that seems to be trickier to manage in-house, for full service marketing agencies like Cornerstone it's all part of the natural process.
With brand image and reputation more essential than ever due to highly competitive markets and a shift in consumer expectations, that alignment is critical.
Today's audiences demand credibility, relevancy and trust and that's where PR takes centre stage.
Whether it's press releases, social media, blog posts, or well-written advertising messaging, PR is the conversational glue that holds marketing strategies and campaigns together.
It sets the right tone and instils credibility and trust that advertising alone can't achieve.
So, ultimately what are we saying?
We're saying for a brand and business to grow and succeed it has to rely on reputation.
Reputation has to be earned, fostered and managed and PR is one of the most effective ways of doing it.
Carefully aligned with marketing strategies it has the power to reach, the power to influence and the power to change.
Meet our raft of senior appointments as another year of record turnover beckons
We have made a raft of senior appointments to support our growth as we looks towards another year of record turnover.
After celebrating our 15th anniversary in January, we're forecasting to surpass £2m turnover this year thanks to new client contract wins locally, regionally, nationally and internationally, with projects across all departments. 
Two of the most senior appointments have been made in the web department to bolster a burgeoning client roster.
Technical Lead, Phil Owen
The first is Technical Lead Phil Owen, who joins Cornerstone full-time after several years of working with the agency as a contractor. He specialises in WordPress web builds and has a wealth of experience in UI (user interface) and all-round web technology. He is refining processes and improving efficiency to leverage the best technical workflows to benefit the agency's commercial goals.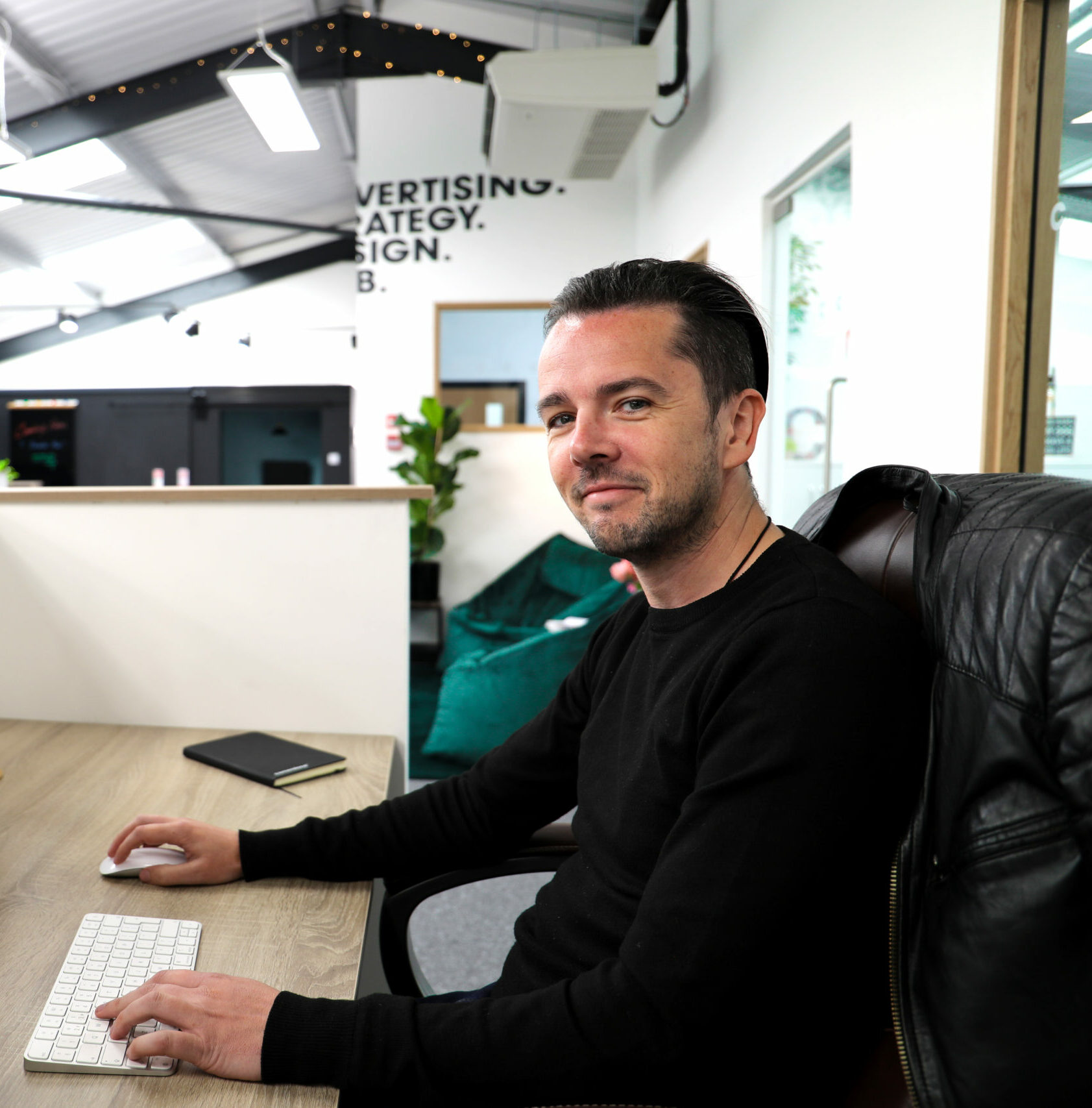 Senior Developer, Steve Perry
He is joined by Senior Developer Steve Perry, another hire who knows Cornerstone well after several spells freelancing for the firm. He specialises in Laravel web applications and cyber security having gained a National Cyber Security Centre-certified master's degree in advanced security and digital forensics at Edinburgh Napier University, from where he graduated with a distinction in 2021.
Earlier this year he published a research paper in the Journal of Digital Forensics, Security and Law, which contributes important research on wearable technologies.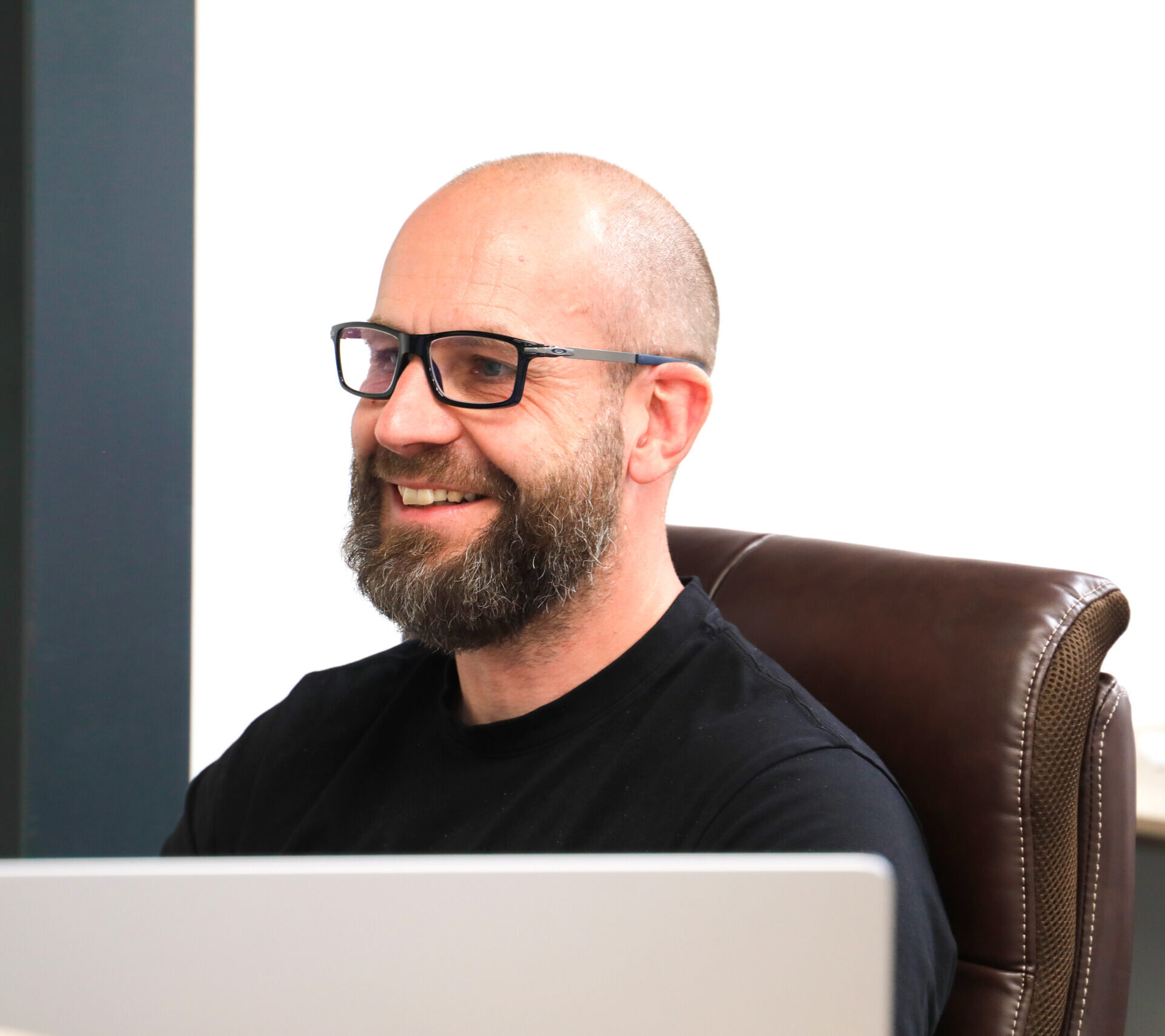 Cornerstone founder and MD, David Wadsworth says:
"The agency turnover has seen consistent growth of well over 30% year on year for the last five years, with last year setting a new record at 50%. That's been a lot of work to manage, and our core focus on quality and service in everything we do has been supported by the appointment of some really key hires within the business.
"Our new team members are all seniors, with many years of experience in our industry, which means we can continue to move the agency forward quickly, deliver quality for our clients and also support junior team members' training and development via some of the best the industry has to offer."
Junior Developer, Hannah Jones
Stepping up to full-time in the web team is former Level 3 Software Development Technician apprentice Hannah Jones, who has been made a Junior Developer after passing her apprenticeship with a distinction. Fellow team member Joe Durrans continues to work part-time while studying Computer Science at Manchester Metropolitan University.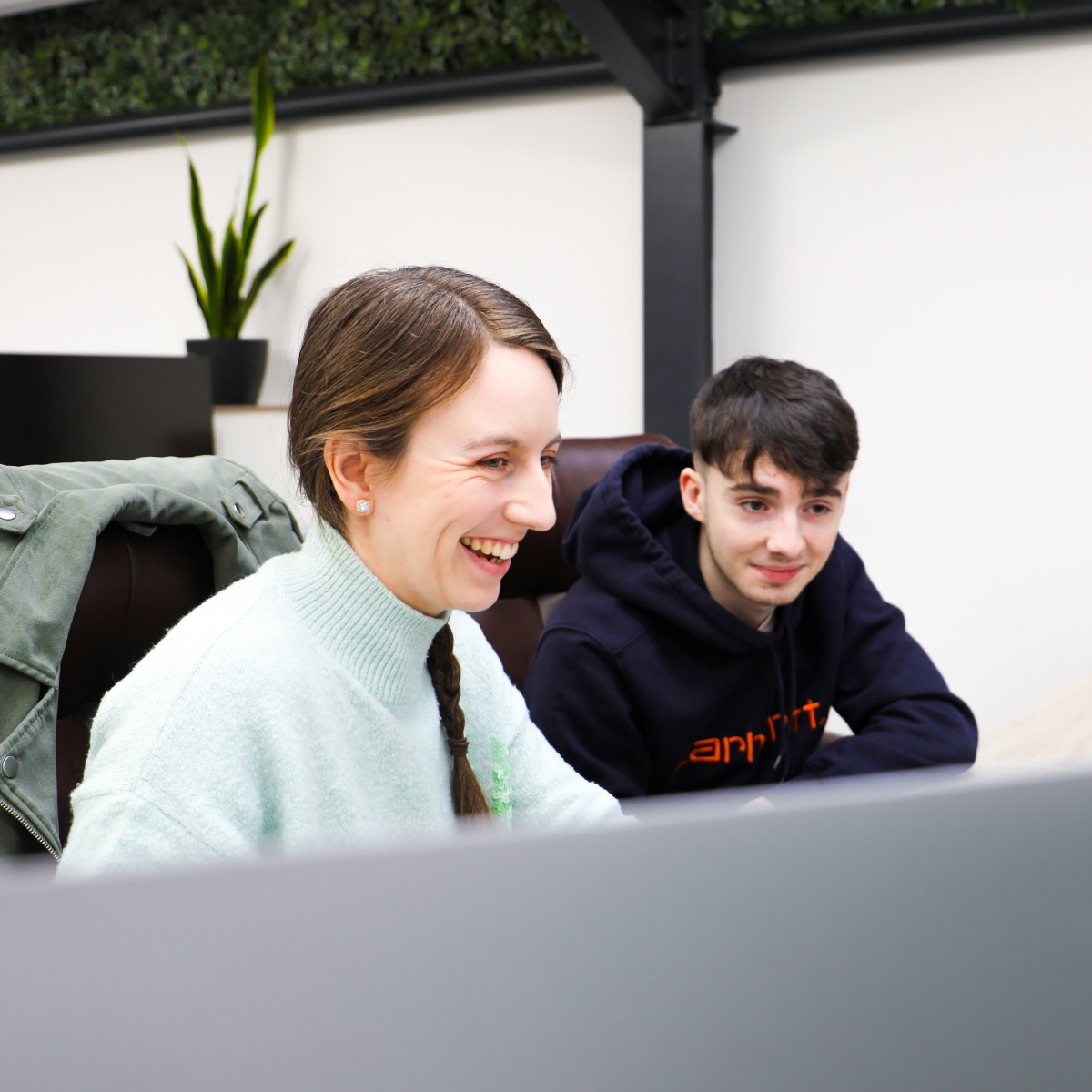 Business Development Manager, Jamie Smith
Joining Cornerstone in a newly created role is Business Development Manager Jamie Smith, a former Sales and Marketing Manager with Oldham Community Leisure (OCL). Previously, he's worked as a membership consultant and then a sales manager with Virgin Active before sales manager roles at Nuffield Health and The Village. He then spent four years in the recruitment industry before a return to the leisure sector at OCL.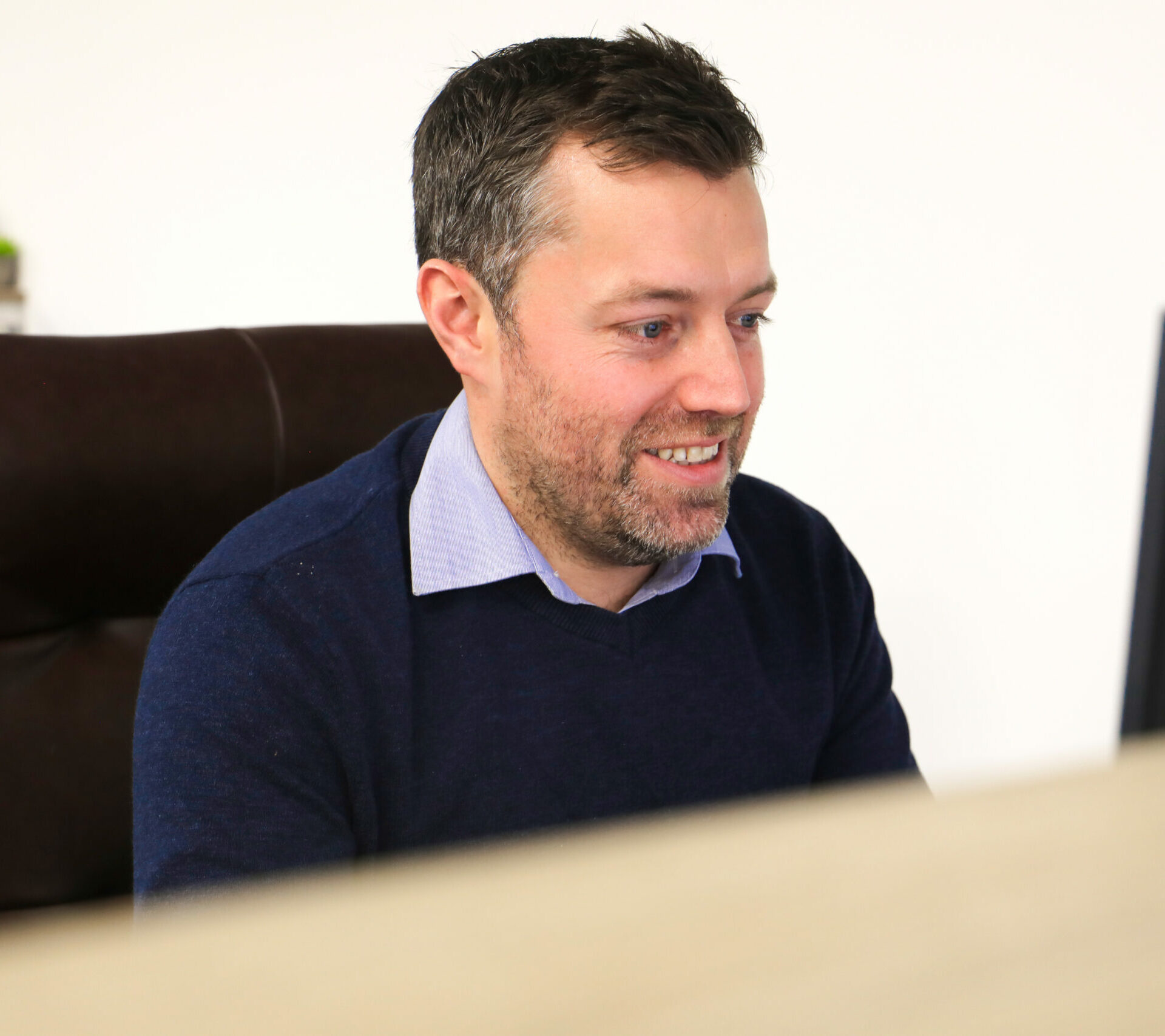 The other new recruits are:
Account Manager Abigail Tomlinson – who studied International Fashion Marketing at Manchester Metropolitan University and has also worked in PR, which she combined with studying for a master's degree in creative advertising.
Senior Digital Marketer Cara Hernon – who has worked in marketing for the best part of a decade, mostly in the health, wellness and leisure sector.
Office Administrator Casey Wild – who comes from an operational role in the mechanical engineering sector, overseeing teams of engineers working on a wide range of projects.
Josh Tomlinson – who joins the web team as Project Manager covering a maternity leave .
MD David, who first launched Cornerstone from the attic of his parents' home, adds: "We're seeing many larger national and international brands moving to our agency thanks to the high level of service and focus on quality we've become renowned for, so it's a great time for all these new team members to be joining our growing agency."
By Nigel, PR & Copywriter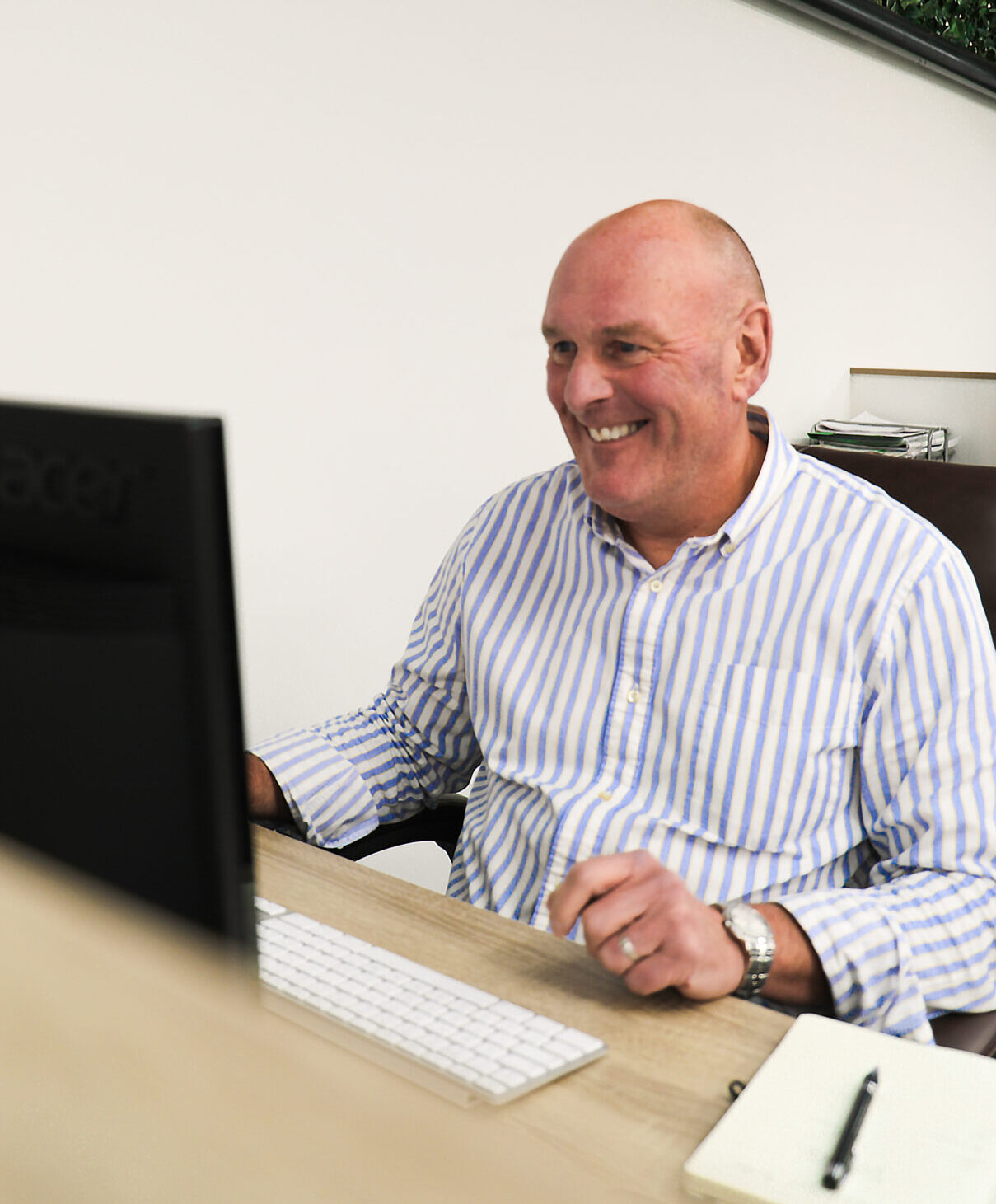 Nigel has been a journalist since the days of typewriters (not even electric typewriters)! He has edited several weekly newspapers across Greater Manchester, been the editor-in-chief of several more and edited a daily newspaper in Northern Ireland. He came home to work on the former Greater Manchester regional TV station Channel M. Having dropped the […]
Find out more about us
Take one ambitious young man, give him an opportunity and what do you create? Read on!
There's one word in particular that's synonymous with Cornerstone – and that's quality.
Quality of the work we produce, and of the people who produce it.
It's also one of the first words that comes out of the mouth of our Print Room Manager, Sam Casey, when we sit down with him to chronicle his Cornerstone career journey to share with other jobseekers interested in working for us.
This was his reply when we asked Sam what made Cornerstone different to any of the previous places he's worked: "The quality of work and the people was obvious straight away. The workplace was much tidier, and the jobs were more well organised.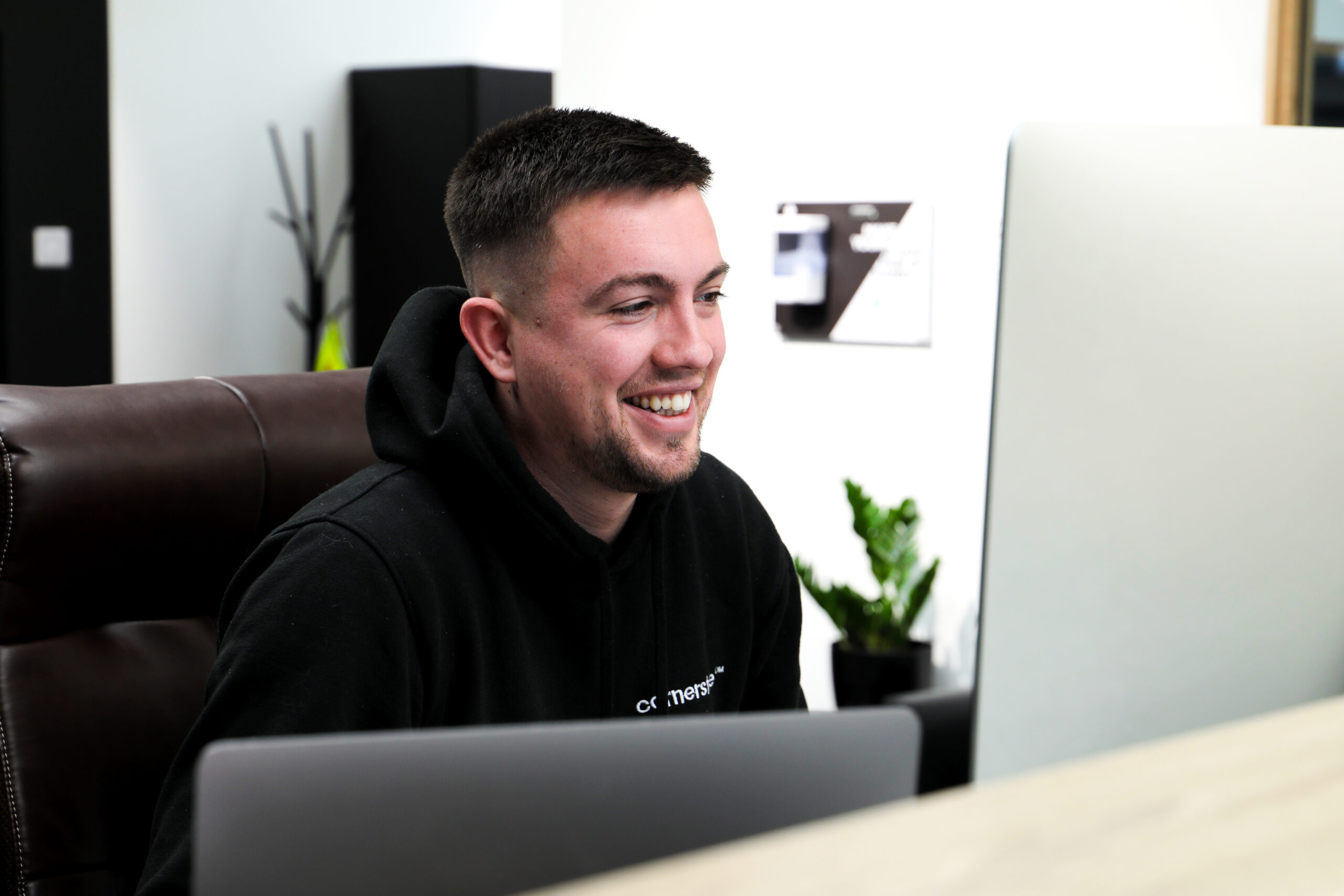 "Everything we do is made from top quality materials and is quality checked when it comes in and before it goes out. It's the atmosphere too. Everybody is professional, sociable and friendly, and it all comes back to being excellent and giving the customers what they want."
Quality (sorry, we couldn't resist!) should be your mantra if you'd like to join Sam and the Cornerstone team.
Seizing a big opportunity to develop a career
Sam joined Cornerstone four years ago, having worked in the signage industry since leaving college, starting out making number plates in his uncle's graphics business before moving to a signage company in Stockport, where he found himself mainly working on installations but wanting to do more.
As a local lad to our base in Lees, near Oldham in Greater Manchester, it was the location that Sam first spotted when we advertised for a print room and signage operative. On closer inspection, he realised a fantastic opportunity was staring him in the face.
Sam takes up the story: "Yes, the job was only round the corner, but I could see there was a big opportunity to grow in it. Back then, we only had one person in the print room, and the job was a lot more advanced than I was used to.
"The learning curve has been steep. I've learnt 100 per cent more here than anywhere else I've worked – developing client relationships, learning new printing techniques and systems, quoting for jobs and some Cornerstone business development work, which has been going well. I've gone from doing one bit of a job to doing the whole thing.
"You're part of a bigger team as well. Everybody is friendly and supportive, and you get to understand their jobs and they understand mine, so it makes it a streamlined process seeing a job through from start to finish."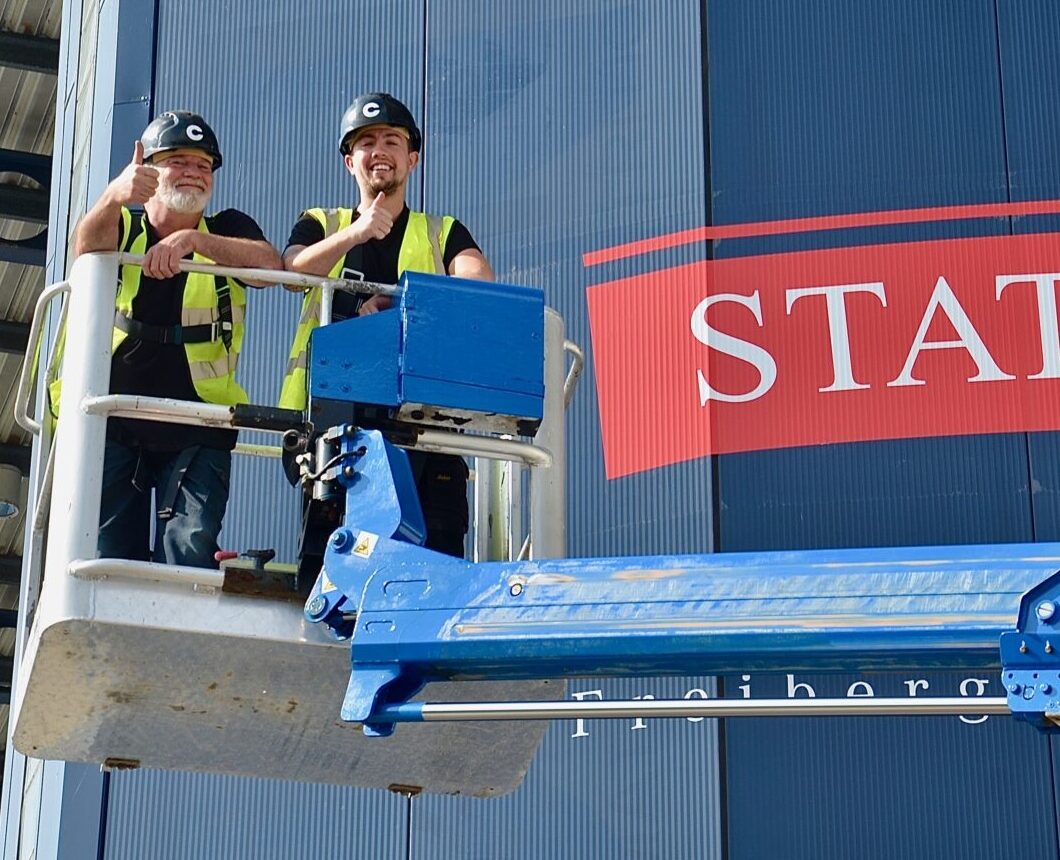 A proud track record of developing talent
Sam is one of several products of Cornerstone's proud track record of developing talent and providing opportunities for employees to progress their careers, an ethos embedded by our founder and MD David Wadsworth.
"We've built a team of talented specialists by investing heavily in their training and development, helping them to build a career within our organisation that satisfies their ambitions for personal growth and development, whilst helping to deliver ever improving results and client satisfaction," says David.
"It takes a lot of graft to get the right people and the right personalities with the right ethics. It's been a huge focus of mine over the years, and it's been a focus of how I've trained our management team to go and recruit people in the same way. Just anyone isn't who I want, and it's not the way I've wanted to build the business."
Working at Cornerstone – the word according to Sam!
We asked Sam to share more of his experiences of working at Cornerstone. Here they are:
CS: How have you seen the company evolve?
Sam: "Since I started, it's grown about 50%. When I started, there were 15 members of staff, and now we have 30. The great thing is that we've maintained the same culture even though we've grown so much. Everybody is just as friendly, supportive and, obviously, professional. And it's not just me anymore, I've been joined by Steve in the print room – so that means I've worked with him for 10 years now after getting to know him at my previous place at Stockport!"
CS: What excites you about the future?
Sam: "The different challenges this job throws up. New clients mean new challenges and a lot of bespoke work. There are some techniques we've not used yet, such as a burnt wood, ranch-style effect, that we're hoping to do soon for a client we're talking to. There's a rustic-effect rust signage technique that we've been looking at for a client too, so I'm hoping we can give that a go. I've seen it out and about and I'm looking forward to doing it. I think some clients will like it when they see it."
CS: What benefits have you seen/does the company provide?
Sam: "The most obvious benefit is that I've been given the chance to develop in my job and grow it into what it is today, Print Room Manager. But I'd also say we're pretty well paid, we get help with medical expenses, the holidays are decent, especially at Christmas, and there's an overall caring attitude towards everyone who works here. The flexible working, for example, gives people the best work/life balance."
CS: What's the leadership team like and the dynamic across departments?
Sam: "The leadership is good, there's always someone you can ask for help and advice. If it's not David, then someone else will help you. That's helped by the dynamics across the departments, we all know each other well. I've grown to understand what they do, and they now understand my job too, so say for example, I'm dealing with the account managers and the designers, it means jobs get done quickly and smoothly."
CS: How do you find working in a full-service agency, as opposed to in-house or single service?
Sam: "It's bigger and there's more people doing different jobs, whereas where I worked before we were just doing signage, although there were designers and account managers but not as many. The good thing about being part of a full-service agency is the number of people you can ask for help and advice; it really improves the workflow and takes away any hassle."
CS: What are the clients like?
Sam: "We build very good relationships with our clients. By getting to know them well we have good communication and that helps to get the job done to everybody's satisfaction. That's another thing about being a full-service agency, a client might come to us for signage but then as the relationship develops they might want different things from us, such as marketing, website work, advertising, PR and such like. Sometimes, we're the first connection with Cornerstone and that can lead to much more, so you always have to have that in mind."
CS: What's the one standout thing you'd say to anyone considering working at Cornerstone? 
Sam: "It's quality again. We work with the best materials, there are no imperfections, and everything is checked, and checked and checked. We get sign off from the client before and after their job goes into production, so everything is absolutely nailed down."
CS: What's been your biggest challenge so far?
Sam: "It was a huge sign at Waterside Leisure Club in Cheadle, it's the biggest installation I've ever worked on. We worked closely with our designers on the creative, conducted the site survey, and made sure all the details were of the correct specifications for the install.
"The sign was so big, it had to be lifted off the delivery truck by a crane, so we had to create concrete anchor points, so it was safe and secure to offload it. It was backlit and part timber in construction too, so we had to prepare all the electrical connections. It was mainly installation but it's the biggest job I've worked on."
CS: What's your favourite piece of work?
Sam: "That's the Waterside installation – it was huge."
CS: What do social events look like at Cornerstone?
Sam: "We work hard but we like a good time as well. The two standouts are the team building and summer barbecue day every year, and the Christmas party. Last year's Christmas party had a tongue-in-cheek Oscar presentations, buffet, live band and cocktail bar – it was one of the best yet and everything was free. There's loads of other stuff going on too, like trips in to Manchester, going for a curry night, and quiz and games nights in the office with free food. We like a good laugh."
CS: If you could only say 10 words about the team, what would they be?
Sam: (Long pause for head scratching!) "Professional, friendly and well balanced, by that I mean everyone has a good work/home life balance. Is that 10 words?"
CS: Let's try again! If you could only say 10 words about the agency, what would they be?
Sam: "Flexible, professional, friendly, quality, hardworking, we enjoy what we do."
CS: You nailed it that time, Sam!
If Sam's story has whetted your appetite for working somewhere very special, get in touch with your CV. If you have the qualities we're looking for, it might just be the best move you ever make!
Get in touch
By Nigel, PR & Copywriter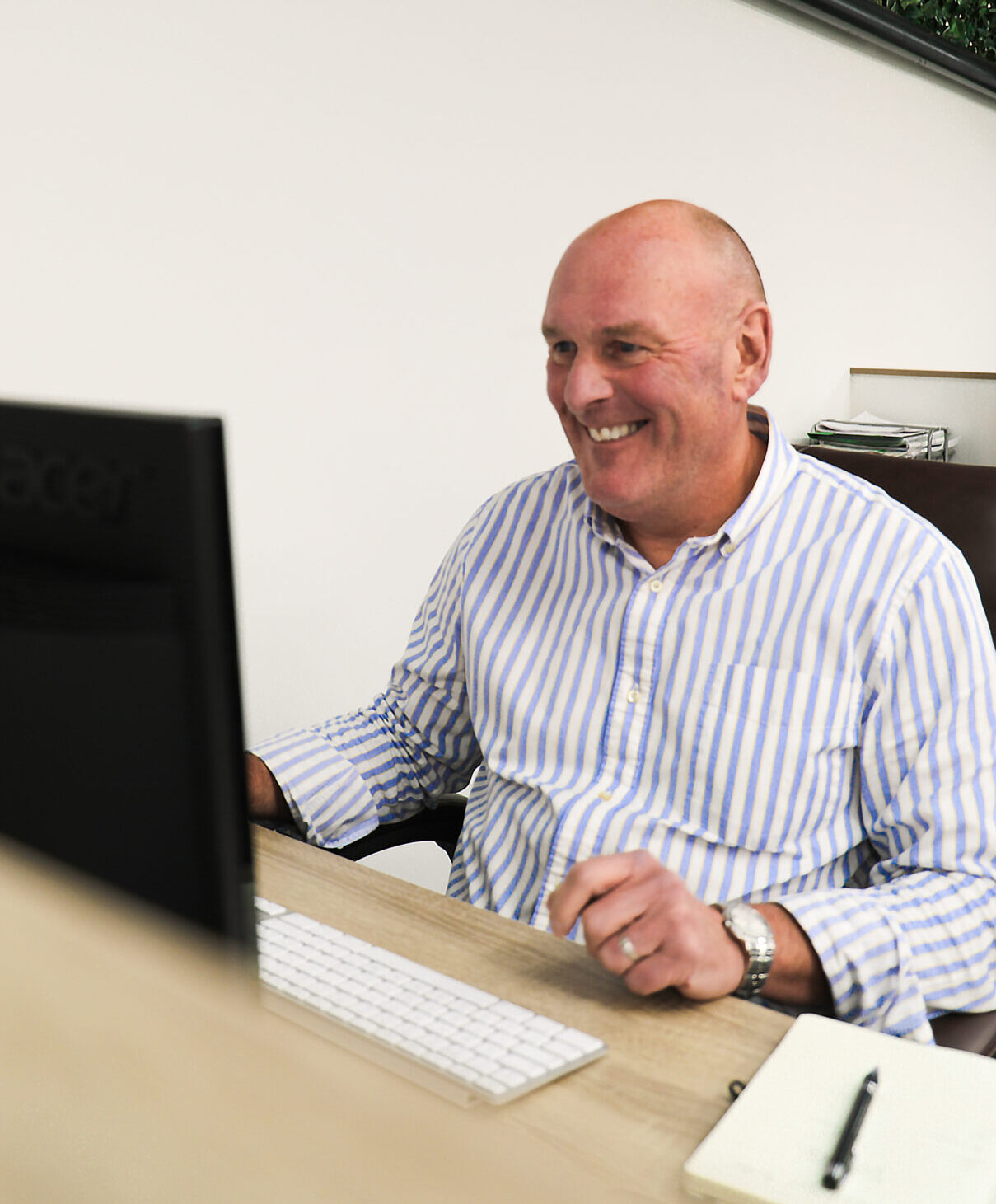 Nigel has been a journalist since the days of typewriters (not even electric typewriters)! He has edited several weekly newspapers across Greater Manchester, been the editor-in-chief of several more and edited a daily newspaper in Northern Ireland. He came home to work on the former Greater Manchester regional TV station Channel M. Having dropped the […]
Find out more about us
From Account Exec to Head of Digital: What I've Learnt from Six Years at Cornerstone
When I left university with an English degree and a summer of European travel ahead of me, I had no clue what I wanted from a career. I remember a family friend asking me the question and my response was something along the lines of:

"To help take a small business to the next level, to get its name out there and watch it thrive knowing I had a hand in that."
Marketing. Marketing was the word I was looking for in that moment.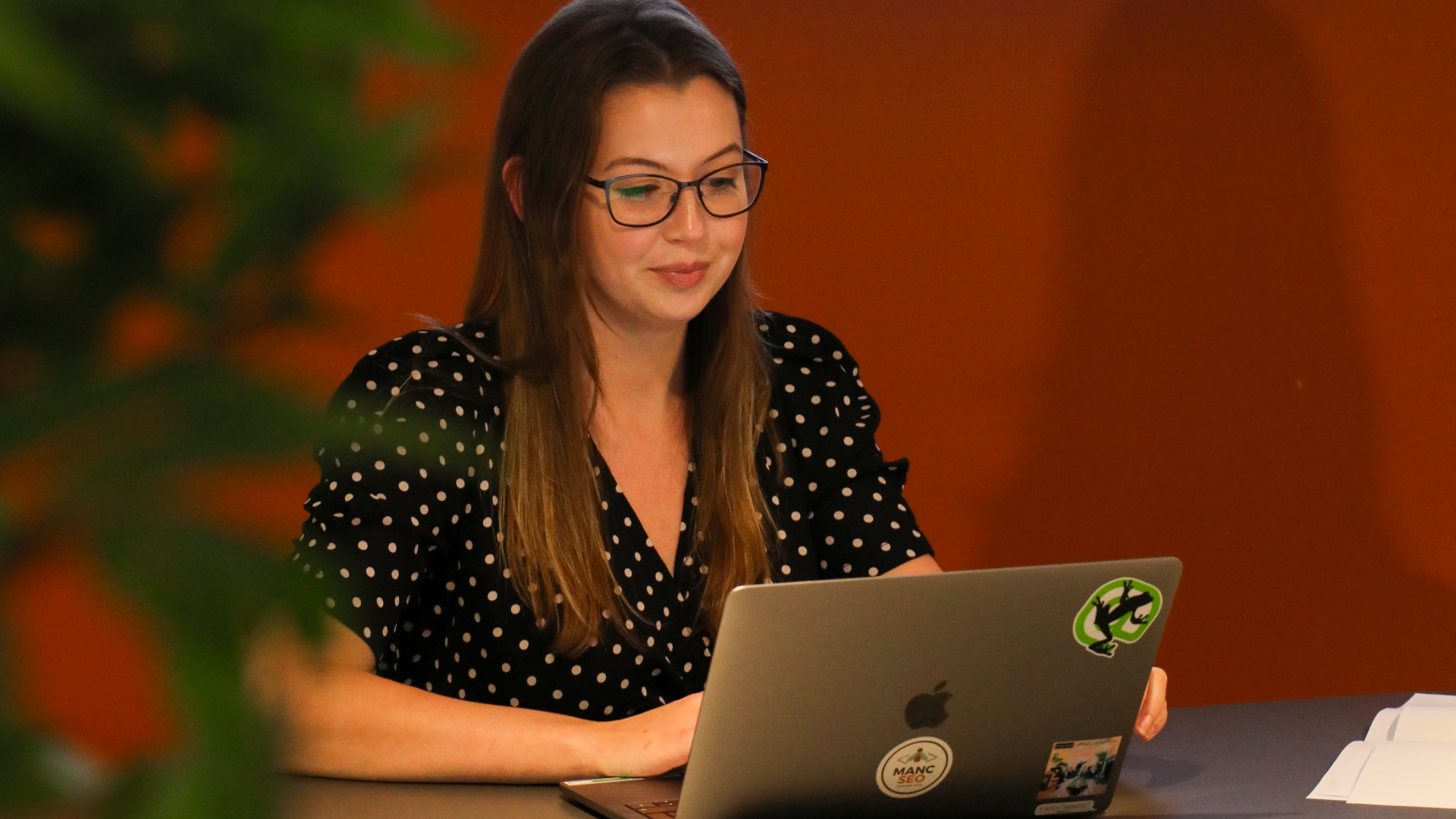 I then spent a year working two jobs as a remote marketing coordinator for a B2B start-up and PR exec for an education marketing agency, working to achieve my Google Squared qualification, discovering a growing interest for digital, and, honestly, feeling incredibly isolated and disengaged before a recruiter reached out to me with an account exec opportunity at an agency in Oldham.
I joined Cornerstone when there were just eight of us on the team, and when the opportunity to take on more digital responsibilities arose, I jumped at the chance. Delivering full-service campaigns that excelled, coupled with David's tenacity for growing our client base, it wasn't long before the digital and wider agency team was expanding.
Growing from a team of 8 to 30+ in the last six years hasn't been easy and there have definitely been key learnings over the years which I'd like to share here…
Challenges are easy to overcome when your team has your back
You'll hear me say it time and time again, but our people are genuinely one of the best things about Cornerstone. Creating an environment in which people feel comfortable enough to give honest feedback means that when challenges arise, you have a team that you're fully confident in and who are just as trusting in you.
We like to say that we get shit done, taking a proactive approach to any and all things that are thrown at us on both a client-side and internally too. We wouldn't be able to say that with confidence if we didn't trust in our team and if they didn't trust in each other.
Making sure we continue to grow our team with honest and reliable people is pivotal in knowing that we can handle whatever the next curveball is.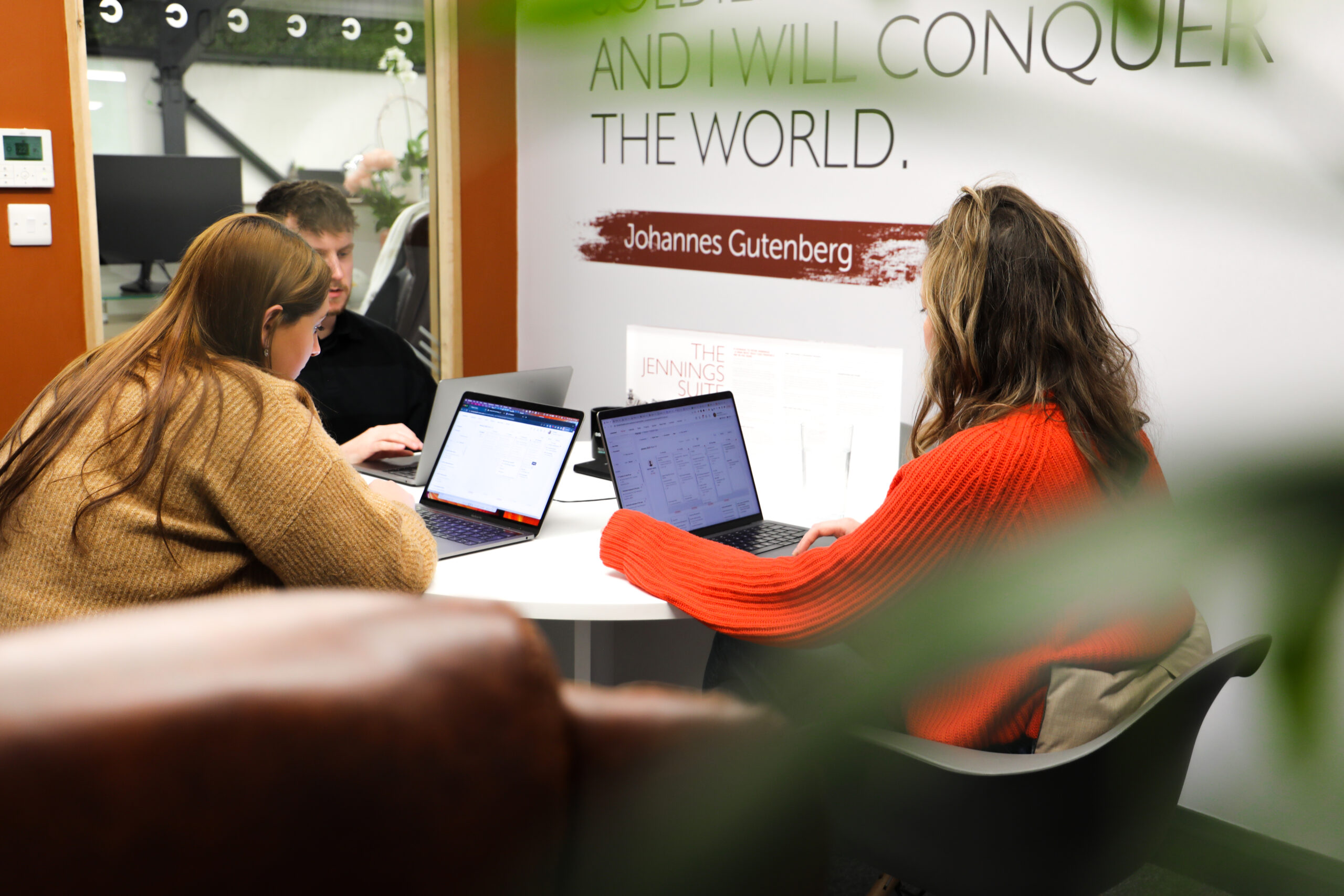 Management and leadership are very different but equally important
When we formed our Senior Management Team (SMT) in 2020, it was the beginning of a new team structure for Cornerstone adding a layer of managers and leaders between our Managing Director and the rest of the team (though I still think you'd be hard pressed to find an MD that's as available to the entire team as David is)!
Embarking on this new role, for me, was a steep learning curve, understanding that every team member benefits from different levels of leadership and management. It also allowed me to understand where I could improve as a leader and manager. I always felt I was pretty good at the leadership side (mentoring, leading by example etc.) but the management side was a whole different ball game.
We've since invested heavily in training and developing our internal processes to ensure that each department head is fully supported to lead their team to success, and that the success is shared and felt by each individual.
Our client base matters
What's an agency without its clients?
Obviously, they're the reason we're all here, but we want to believe in that reason too.
We make sure that every client we work with aligns with our own ethos and morals, as well as providing exciting and enjoyable accounts for the team to spend their days working alongside.
You'll often hear the team say no two days are ever the same and they're right thanks to our client base spanning leisure, pharma, eCommerce, health, public and private sectors.
Culture is what you do, not what you say
'Culture' is a word that seems to get wheeled out more and more in every recruitment campaign I see across all industries nowadays. Many businesses seem to have identified it as some sort of buzzword that they think equates to a day off on your birthday or meeting bare minimum salary requirements for the role, when it's in fact the absolute key to employee wellbeing if actually delivered on.
At Cornerstone it's constantly at the top of our agenda, ensuring we're adapting day-to-day agency life and long-term strategies to genuinely create a culture that helps the team thrive. It's not just the annual bonuses and salaries benchmarked on UK averages. It's the private healthcare, flexible working, funded social events, in-house gym, team building days out of the office, training budgets, learning lunches, monthly nail and beauty appointments, quarterly car valeting, regular employee surveying, one-to-ones, mentoring, employee rewards, celebrating each other's wins on a daily basis and approaching a collaborative work environment in an encouraging way.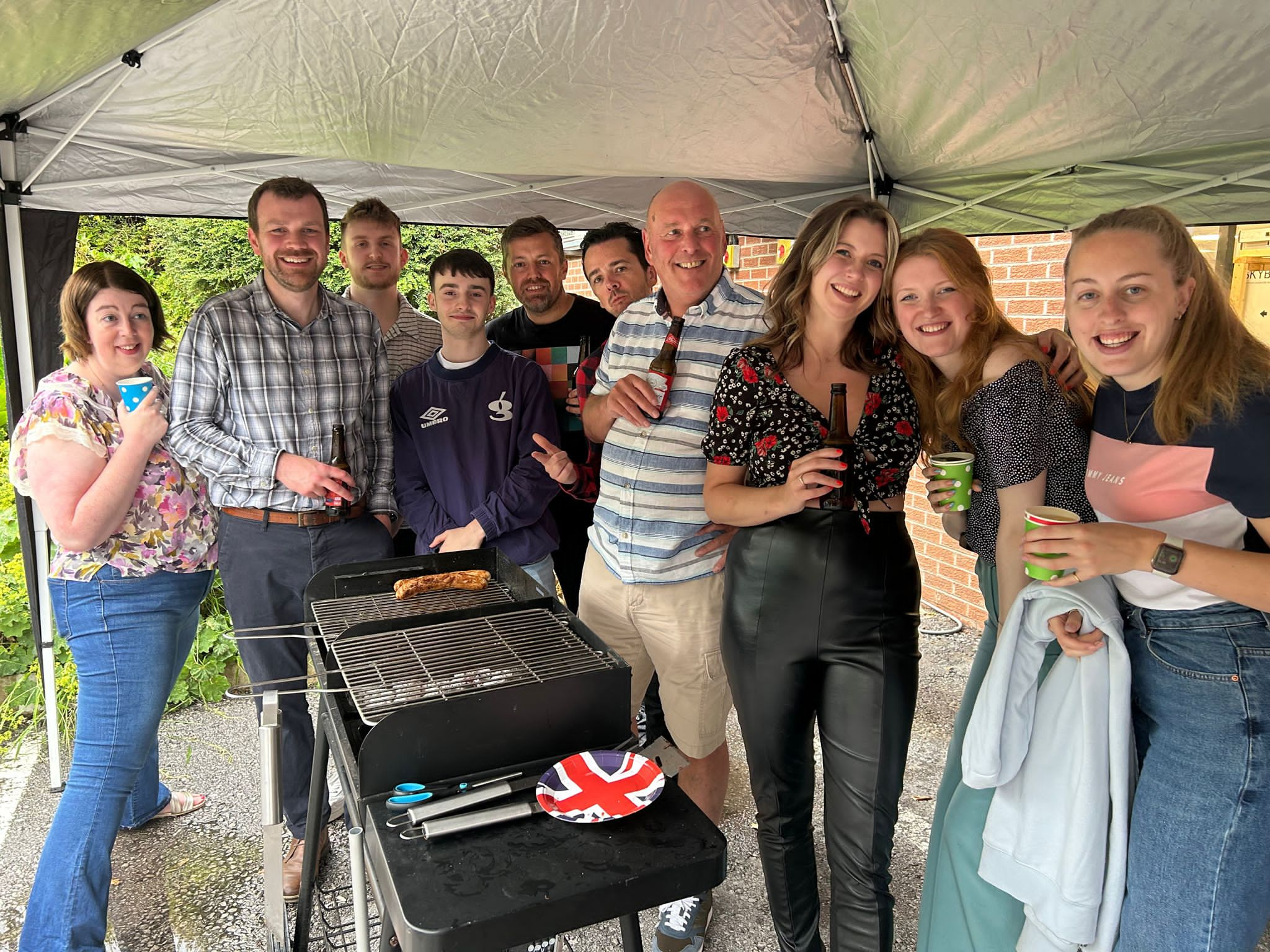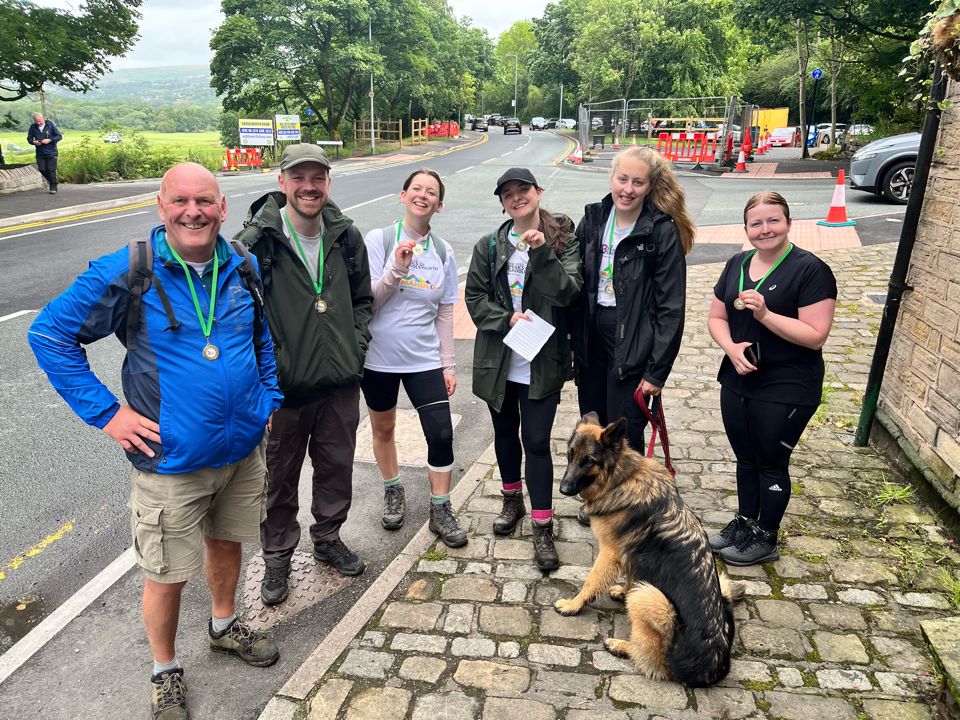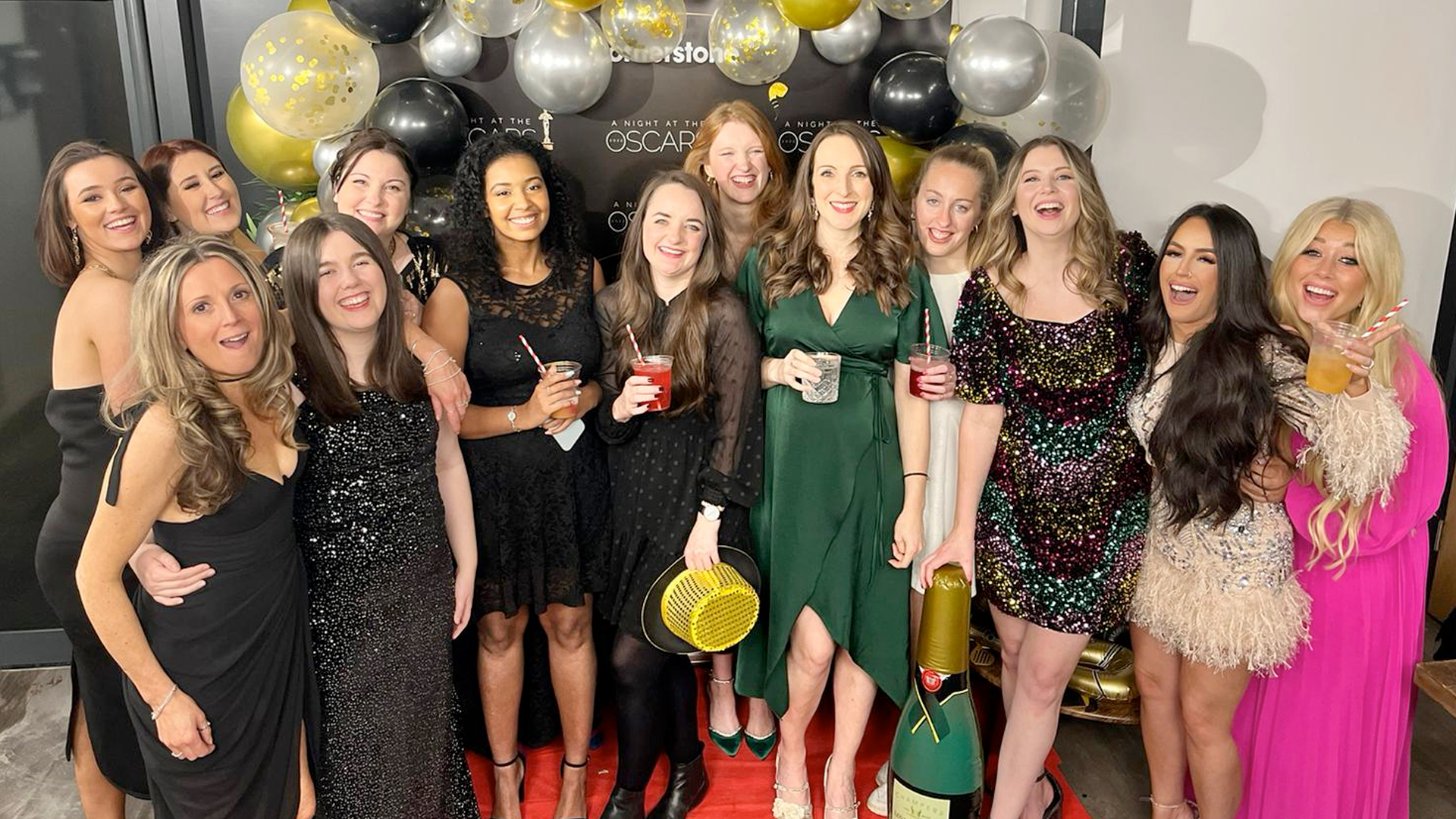 As part of this blog, David also asked me:
"If you could only say 10 words about the team, what would they be?"
Hard-working
Grounded
Friendly
Ethical
Driven
Fun
Reliable
Intelligent
Supportive
Trustworthy
"If you could only say 10 words about the agency, what would they be?"
Hard-working
Grounded
Friendly
Ethical
Driven
Fun
Reliable
Intelligent
Supportive
Trustworthy
Yes, those two lists are exactly the same. Because our team make our agency what it is. Without them, Cornerstone wouldn't be even a shadow of what it is today.
If this has you in any way interested in working at Cornerstone, make sure you check out our careers page. Even if there's nothing open in your specialism, you can sign up to be alerted as soon as we're next recruiting.
By Jess, Head of Digital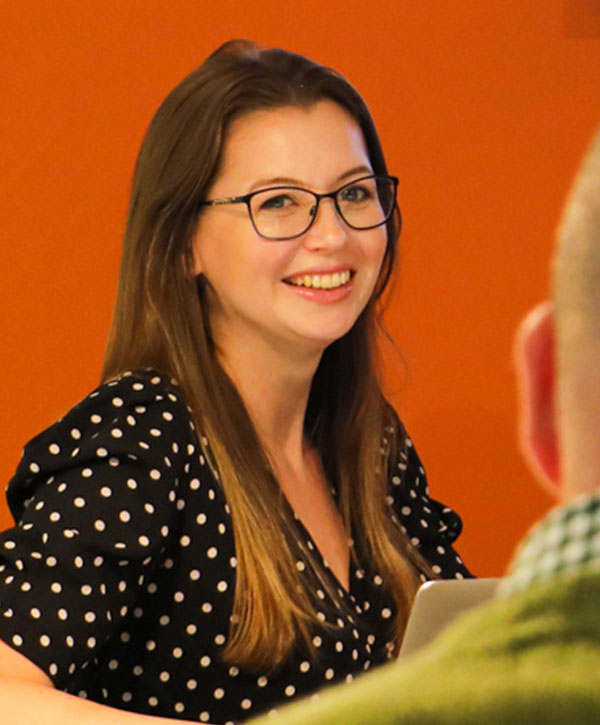 Jess joined Cornerstone as an account executive in January 2017 following freelance roles within marketing and PR fields. Exploring her passion for all thing digital, Jess embarked on several training courses and became Cornerstone's dedicated digital marketer within 12 months of joining the Cornerstone team. Jess gets involved in all digital work at Cornerstone including […]
Find out more about us
24 Crucial Facts About Using Threads That You Need To Know
Social Media Marketing Updates For July 2023
From a ground-breaking AI bot to Meta making every social media marketer's dream come true, here are the latest social media algorithm, tool, and feature updates for July 2023. 
Instagram now allows up to 5 links in bio
Social media marketers asked, Meta finally listened!
Instagram users are now able to add up to 5 links to their Instagram bio. 
Meta says that the motivation behind this change is to allow users to: "highlight what (they're) passionate about, bring awareness to causes and more".1 
But does this mean the end for LinkTree and other linking tools? We don't think so… 
Although 5 links may be enough for some organisations, businesses who have a lot to offer and want to direct traffic to more than 5 webpages at a time are best sticking to linking tools for the time being. 
Will we see an unlimited links in bio option from Instagram? Probably not. Will all social media marketers hope and pray for this? Most definitely.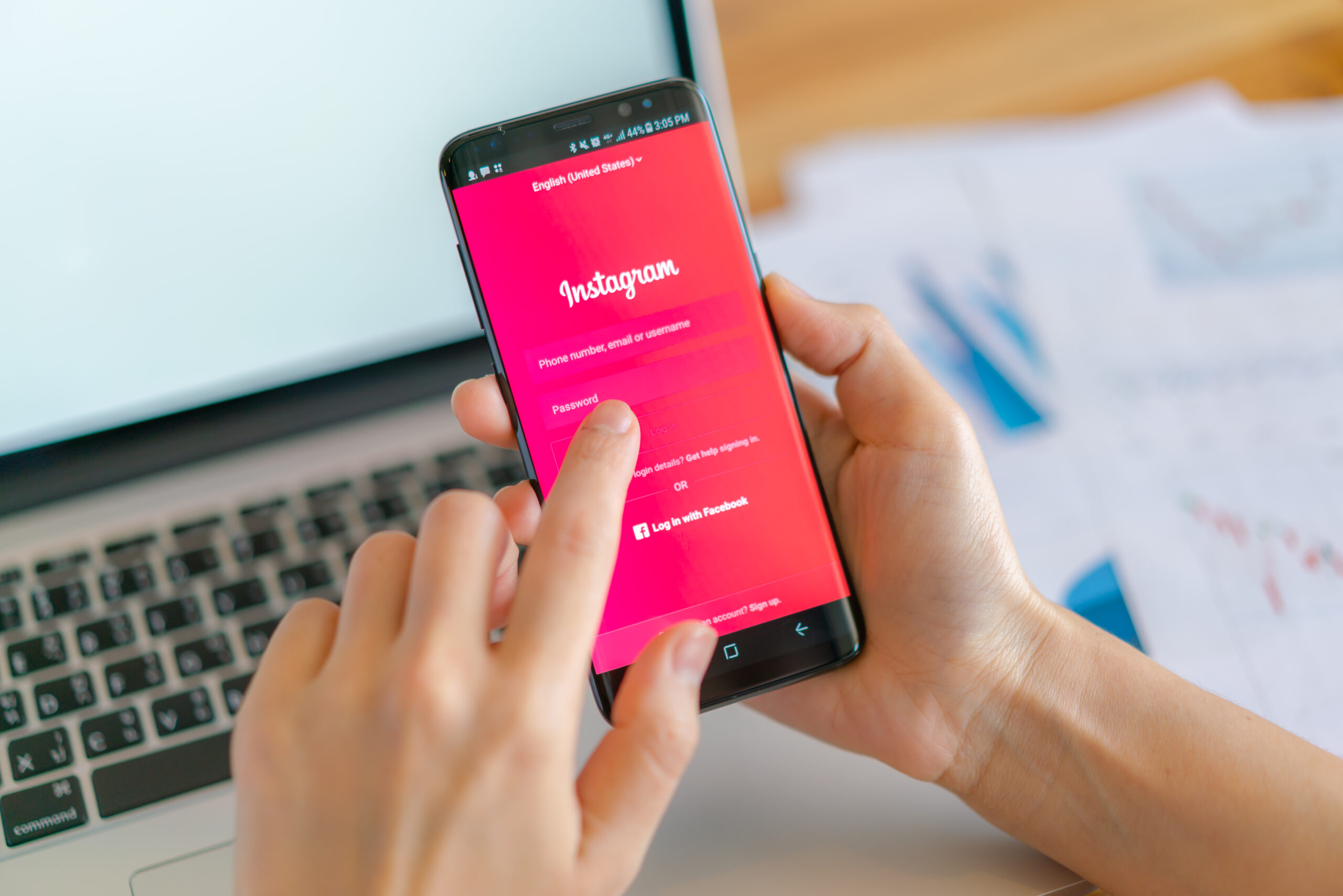 LinkedIn testing suggested posts feature
LinkedIn Business have revealed they are testing a new Suggested Posts feature in grids after seeing a 2x increase in people engaging in posts sharing knowledge, ideas, and support2– which is something to note for your business' future social media marketing strategies! 
This will be an important new feature to consider when forming follower growth strategies, as it gives you extra opportunity to reach new audiences with engaging content.
The feature will look at what's trending amongst professionals in your field and show users tailored conversations and content that will be relevant to them. 
LinkedIn users are continuously looking for educations content on the platform that they can sink their teeth into and share their opinions on, and your business needs to satisfy this intent through informative content blogs (like this one), LinkedIn newsletters, infographics and more. 
See how we can level up your LinkedIn strategy today by getting in touch!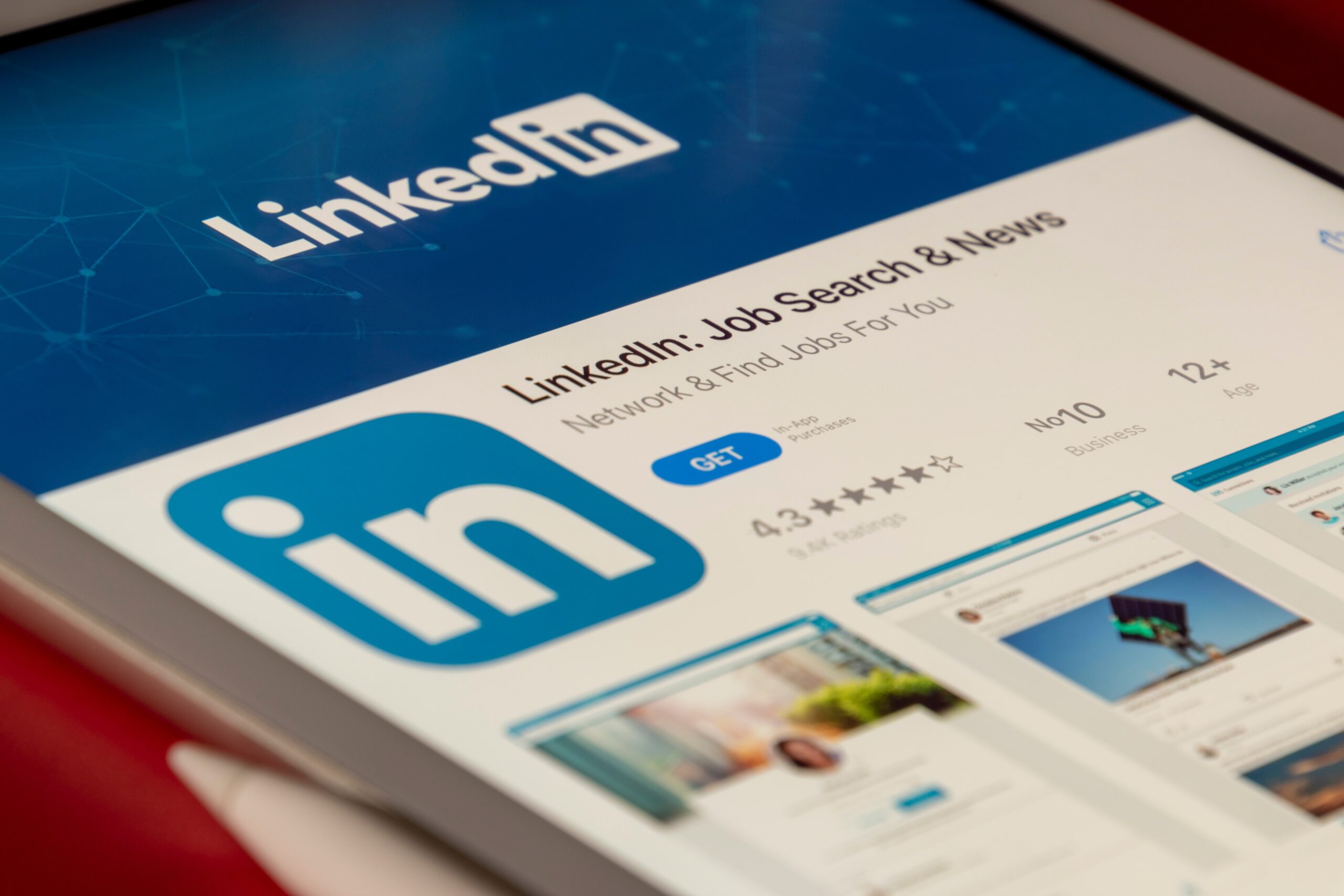 Youtube stories are being removed
It's time to say goodbye to YouTube Stories. It's official: YouTube Stories will be removed on 26th June 2023, with live stories being permanently deleted 7 days after they were initially shared. 
This move from YouTube is in a bid to compete with TikTok and Instagram Reels, which are continuously rising in popularity, by prioritising short-form content through YouTube Shorts – short-form videos that are up to 60 seconds long and appear in a Story format similar to Instagram, and Community Posts – a feature that allows you to connect with your audiences outside of video uploads, including polls, quizzes, GIFs, text, images and more.  
If you want to be seen on YouTube, start utilising YouTube Shorts and Community Posts – if YouTube are prioritising these features, it's likely that their algorithm is too and will BOOST your content!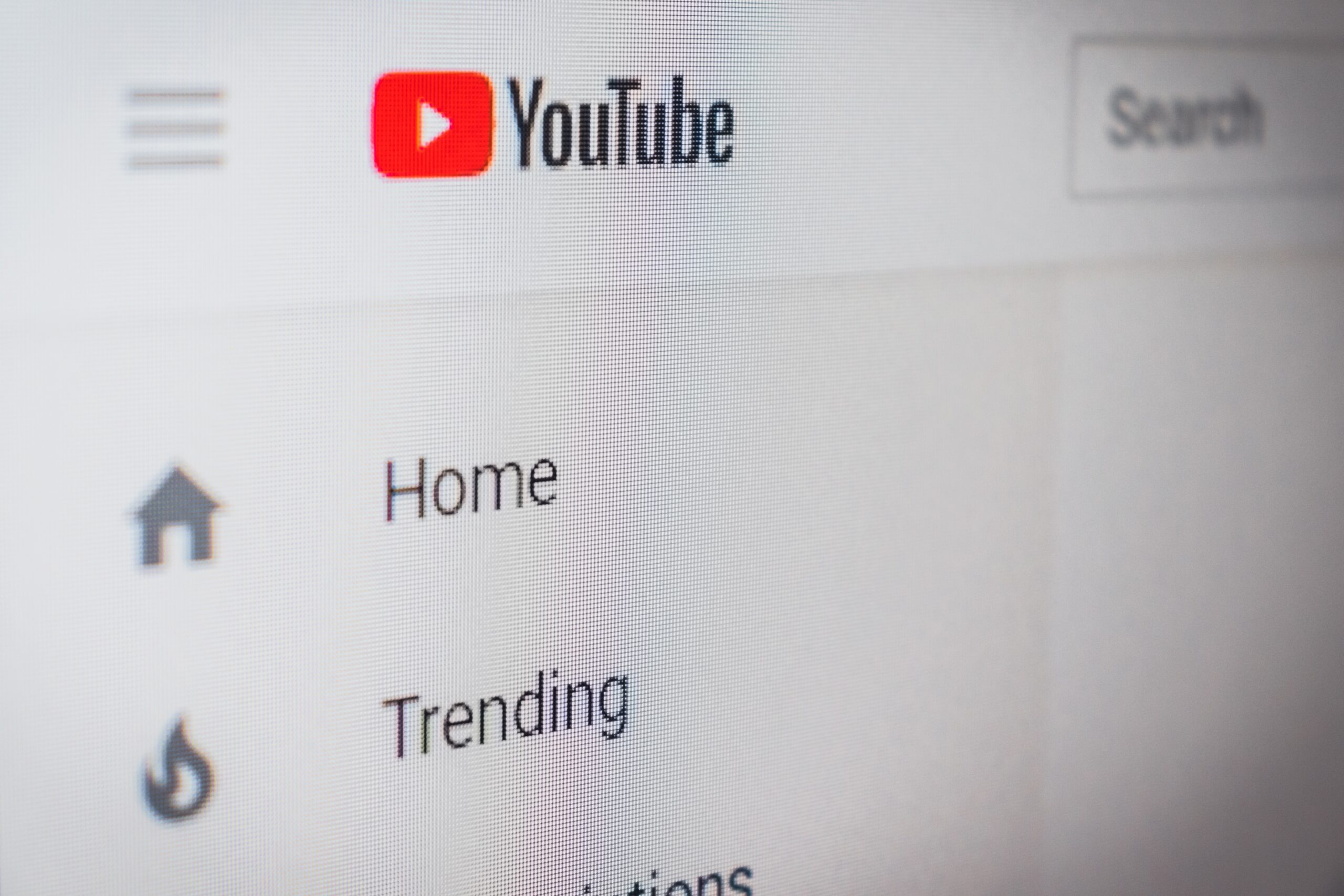 Instagram's image size update
You may have noticed that your Instagram feed looks a little different lately, and that's due to Instagram changing the default size of all images and videos to a portrait size of 1080 x 1350.
What's the difference? Instagram Feeds now look more visual and focus the user's attention more to a singular post, increasing interactivity and engagement in the process. However, we need to be aware that the new cropping parameters may change how images appear in the Grid feed.
Snapchat AI BOT
Snapchat have recently launched an AI Bot that is powered by Chat GPT which has already 'snapped' up a lot of conversations – and not a lot of them positive. 
Unlike Chat GPT, Snapchat's conversational AI Bot does not aim to act as a search engine, rather its appeal is that you can talk to the AI every day alongside your friends to generate new discussion ideas, funny jokes, and more.  
As our PR & Copywriter Nigel discussed in his latest blog on the power of ChatGPT, Chat GPT is great for conducting research and inspiring content ideas, but this new development sees its functionality being used for personal conversations with users through a Snapchat Bot. Users have reported it pulling their personal information such as IP addresses without explicit consent which would bring into question its privacy and GDPR compliance. 
With Snapchat hosting a younger audience, parents have also raised concerns around the new AI feature which can be customised with a name and design a bespoke Bitmoji3 – the lines between AI and reality blurring more by the day! 
This issue is likely something Snapchat could easily resolve, but with more digital users expecting privacy and control over their data, it's heavily decreased the bot's chances for success before it's fully launched into digital orbit.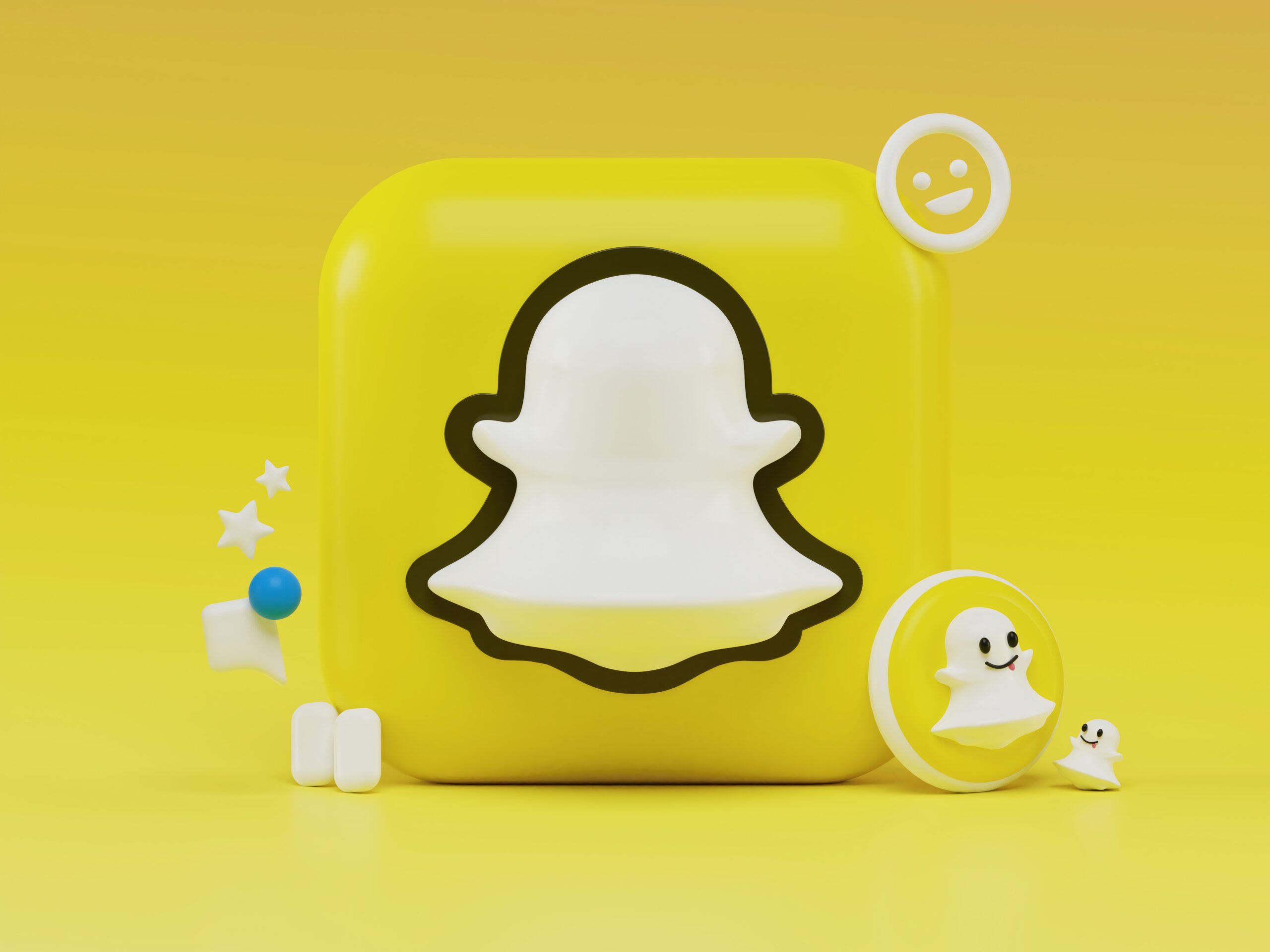 Cornerstone Chat Bot
One thing's for certain – you can definitely trust the Cornerstone ChatBot!  
Our Cornerstone ChatBot doesn't use AI which gives you complete control to craft personal, relevant responses to user's queries that align with brand tone. All of our chatbot responses are written by a human behind the computer screen and no personal data being collected unless it's been provided by the user for a specific purpose through a GDPR compliant contact form. 
Find out more about how our ChatBot services can improve your customer service and reduce call times by getting in touch with us today.
By Madeline, Digital Marketing Executive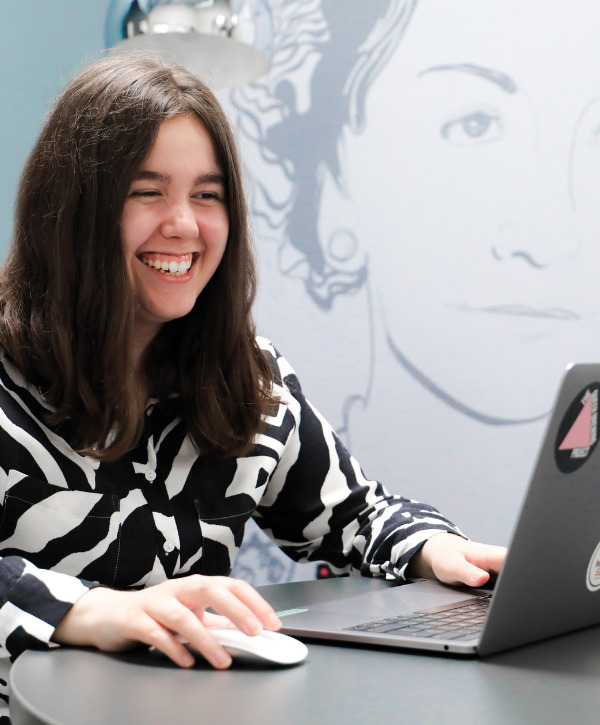 Meet Digital Marketing Executive Madeline, Cornerstone's FIRST-ever Degree Apprentice! Madeline (she insisted we use her Sunday name, the rest of the time she's Maddy!) is making a well-considered choice to earn AND learn, as she's currently working towards a Level 6 Digital Marketing Degree Qualification after achieving a Distinction in her Level 3 Digital Marketing […]
Find out more about us
The importance of storytelling within the leisure industry
What next for the public sector leisure industry? The story waiting to be told…
Here's a true story, courtesy of Salford Community Leisure.
An 81-year-old lady attending a 24-week postural stability course at Wardley Community Centre was initially reliant on her walking stick.
On week one she managed six sit-to-stand exercises thanks to some real determination. This increased to 13 in week 12, and 15 by week 24.
Rightly proud and pleased with her achievement, she said to her instructor: "You haven't noticed that I haven't brought my stick for the last few weeks." To which the instructor assured her they had noticed – and it had been a lot longer than just a few weeks! "Has it!?" she replied.
Why are we sharing that anecdote you might ask? Two reasons – and both are extremely and equally important for the future of public sector leisure.
The first is that the lady in question was feeling the benefit of exercise brought about by social prescribing – when health professionals refer patients to support in the community, in order to improve their health and wellbeing.
Secondly, by sharing her story, we are highlighting the benefits of social prescribing, thus bringing to life the excellent work and accomplishments being achieved not just in Salford, but in public sector leisure and community centres up and down the country.
If you didn't know of the great work that goes on to benefit all ages, abilities, disabilities, health conditions and fitness levels day in, day out, you now have an inkling. That's the power of storytelling, so imagine the level of awareness that could be achieved if more anecdotes and examples of excellent, life-enhancing work were shared by the operators of the 2,727* publicly owned leisure centres in the UK. (*Local Government Association)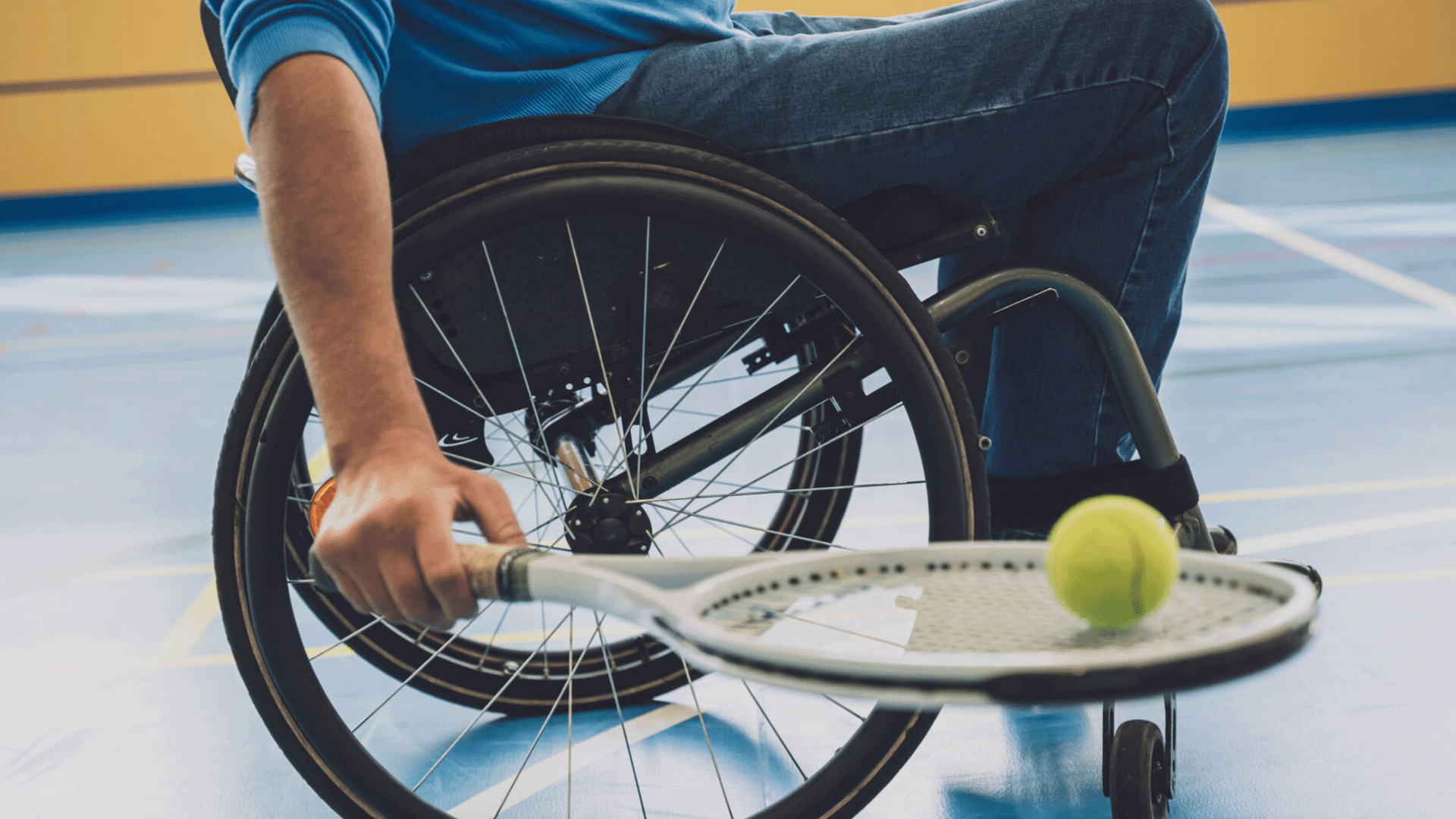 Public sector leisure – the real story is in the telling
It's no secret the leisure industry – public and private – is experiencing tough times due to the cost-of-living crisis and spiralling energy bills. At the moment, you are more likely to see and read about the financial implications for public swimming pools than you are about the water-based, Good Boost muscular skeletal programmes supporting those living with muscle and joint pain.
The lack of storytelling in the public sector leisure industry is actually undermining its unique selling point (USP) – that no one else is capable of providing the scope of wellness facilities and services currently being offered in our leisure centres and swimming pools.
So much so, that a leading figure in the leisure industry, Graeme Hinde, re-ignited the debate at the latest gathering of the LFX leisure industry networking group he founded, where more than 60 industry leaders were focused on the hugely relevant topic of 'what next for leisure?'
Numerous topics and issues were covered but what came out loud and clear was that the sector has been, and still is, poor at telling the powerful stories that result from its work.
Telling those stories about how health and wellbeing is incorporated into day-to-day leisure and community centre activities can make a huge difference to the way public sector leisure is perceived. It prompted those LFX members present to make one simple pledge: to tell more success stories.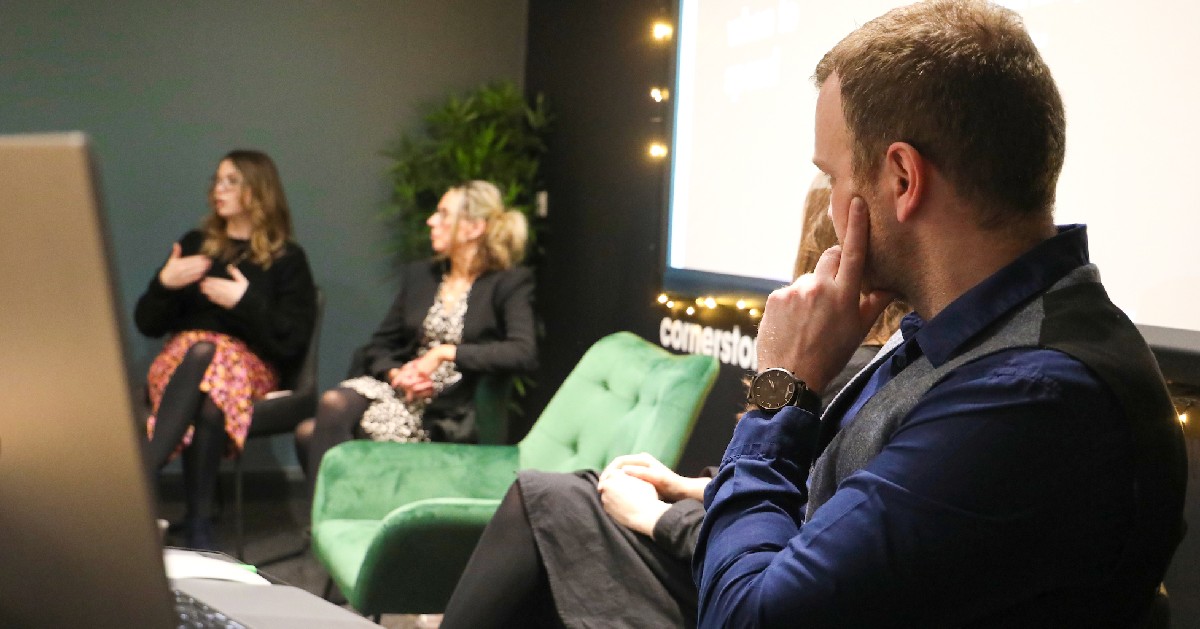 Taking the leisure storytelling debate public
Following the LFX event, Graeme took to the LinkedIn social media platform to share the debate, prompting more insightful observations, especially about the industry's readiness to share success as a team triumph rather than it being seen as a 'look at us, aren't we great' moment.
One reply, from Malcolm McPhail, CEO of KA Leisure, says: "(Graeme) I know the importance of this message and I hear you! However, are we as an industry ready to embrace these stories and use them as a Team Trust approach, demonstrating the ability to bask in other peoples' glory, replicate them or indeed better them? My experience is that we are not that cohesive, or mature enough, to explore joined up success."
Peter Kilkenny, Executive Director at PG Reviews management consultancy, agreed: "Malcolm is correct, that maturity is often lacking and when those in the public sector make a case it is often lost with discussions about costs / alternate delivery models.
"It makes complete sense to better understand the complex world of the new (NHS) integrated care organisations (as) these will be pivotal and strong advocates when real sustainable change is required. Not sure if the sector generally really understands these health-related organisations."
John Oxley, currently Interim CEO at Life Leisure in Stockport, adds: "I wholeheartedly agree about the importance of sharing our stories – past and present. I'm certain that there are lots of people we need to influence who are not aware of the amazing things that are done and have been done. In fact, we probably should say less to each other and more to those that would love to know the impact we have and how we do it but aren't aware. I also think that our stories should be about our future as well as our past and present – just a thought."
What's next for leisure? The Pivot to Active Wellbeing
It's not about fitness, it's all about health and movement. That was the message to GM Active, which represents the 12 public sector leisure operators in Greater Manchester, from industry data expert and commentator David Minton when he joined one of its board meetings. He praised the collective's objective to pivot from fitness providers to the vanguard of public health, saying it was 'light years' ahead of anyone else he was aware of.
Citing the term, a dose of activity, a phrase coined by a Harvard professor, David said the public sector's next big challenge was to understand the needs of the individual – and in doing so the industry would grow 'like crazy'.
Ask anyone from GM Active what's next for public sector leisure and you will get one answer – the Pivot to Active Wellbeing.
This is a far-reaching change programme to create sustainable public leisure services working collaboratively within Greater Manchester to support improvements in the health of the wider population through active wellbeing.
The aim is to change how local leisure centres, swimming pools, fitness facilities and services are perceived and used, putting a greater emphasis on health and wellbeing instead of being purely focused on fitness. The future is wellness – physical and mental – and activity helps both.
Getting people through the doors of our leisure/community centres and swimming pools to be more active, potentially takes a burden off the NHS, especially if social prescribing and exercise referral schemes help patients prepare for treatment, recover from it more quickly and maintain healthier ways of living afterwards.
The Pivot to Active Wellbeing programme is something GM Active and its collaborators that include GreaterSport, the 10 Greater Manchester local authorities, Sport England, other partners such as GM Moving, and the 12 Greater Manchester leisure trusts, hope will create a blueprint for a nationwide shift of emphasis in public sector leisure.
It's another story to be told and we've started by sharing information in a series of social posts on behalf of GM Active. Here's a taster…
"What is the pivot to active wellbeing? For us at GM Active it means shifting the emphasis of our operations away from leisure and fitness towards a more health-focused approach.
Work began in earnest at the start of the year and essentially, our pivot has four areas of focus:
Assessing our facilities and services and repurposing them if necessary.
Academic rigour – our active academic partnership with University of Salford ensures everything we do is researched and tested.
Workforce development – Transformational Leaders Programme is leading the way on this.
Federal approach to the way we operate with collective and local ways of working.
As a collective of 12 health and wellness operators, responsible for 99 leisure and sports facilities across Greater Manchester, we are determined to transform our buildings, people and provision to bring a holistic benefit to the communities we serve.
We'll be sharing more details throughout the weeks and months to come."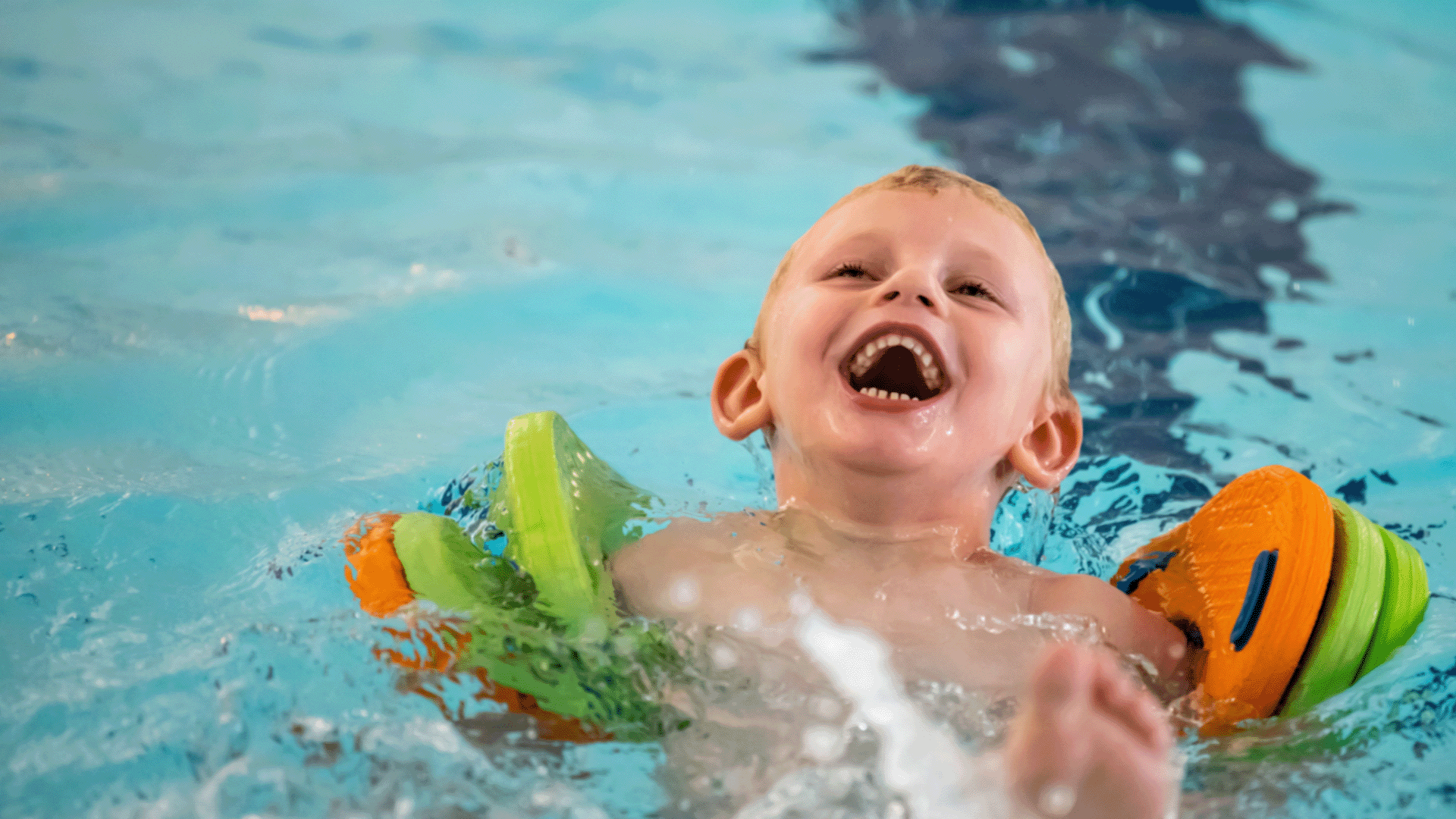 How do you spot a story?
In the course of researching this article, I spoke to a former employee of a Greater Manchester leisure trust who has seen first-hand the stories that very rarely get told.
In his own experience, he admitted, it was because the notion of the great things being achieved where he worked did not enter his consciousness as 'stories', and yet he said: "There are great things happening in every leisure centre every day all over the country."
So, how can you tell a story if you don't know it's a story? There isn't a straightforward answer, although the simplest is to harness the knowledge and expertise of a PR expert. For example, the PR team here at Cornerstone is made up of former senior journalists with vast experience of every kind of media, from print to broadcast to digital and all points in between. When you've handled information for decades like they have, it's instinctive to spot a story when you see it.
If you're working in public sector leisure and don't have access to a communications team, or someone with similar expertise in publicity such as a marketer, ask yourself if the work being done at your centre is changing lives for the better. An 81-year-old ditching her walking stick might not always make the pages of the local paper, or secure a radio interview, but it could fuel your social media output, form the basis of a poster, or a video on an information screen. People love to know about other people.
And share it for the right reason. Not the 'look at how great we are' reason, but the 'look at what this can achieve' reason. That might inspire someone else. If 2,700-plus leisure centres were doing this for all the right reasons, the future of leisure would look much healthier, and so would the future for the people benefiting from it.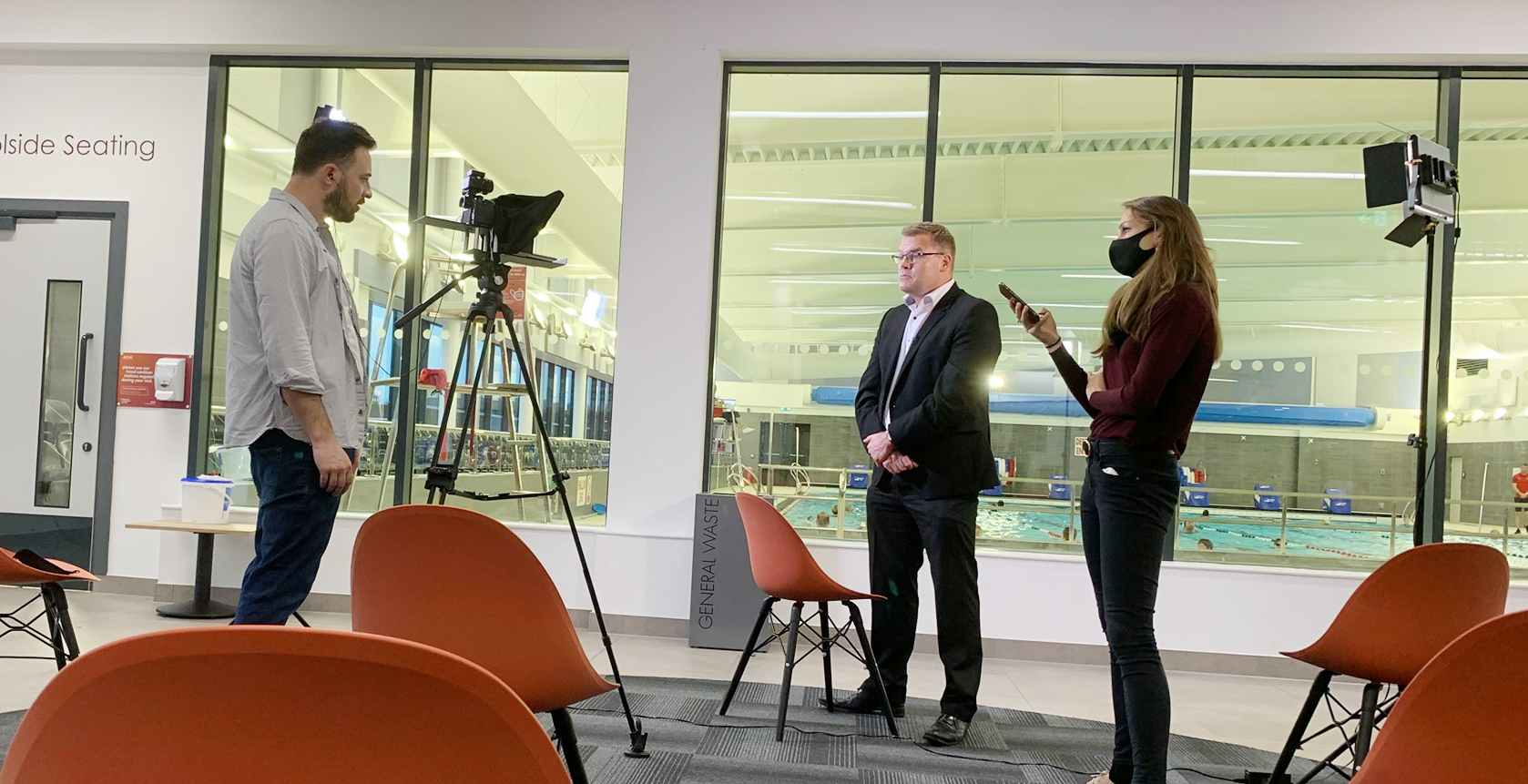 What can Cornerstone do for you?
If you are interested in harnessing the experience, expertise, professionalism and creativity of Cornerstone's PR team to benefit your business or organisation, get in touch.
By Nigel, PR & Copywriter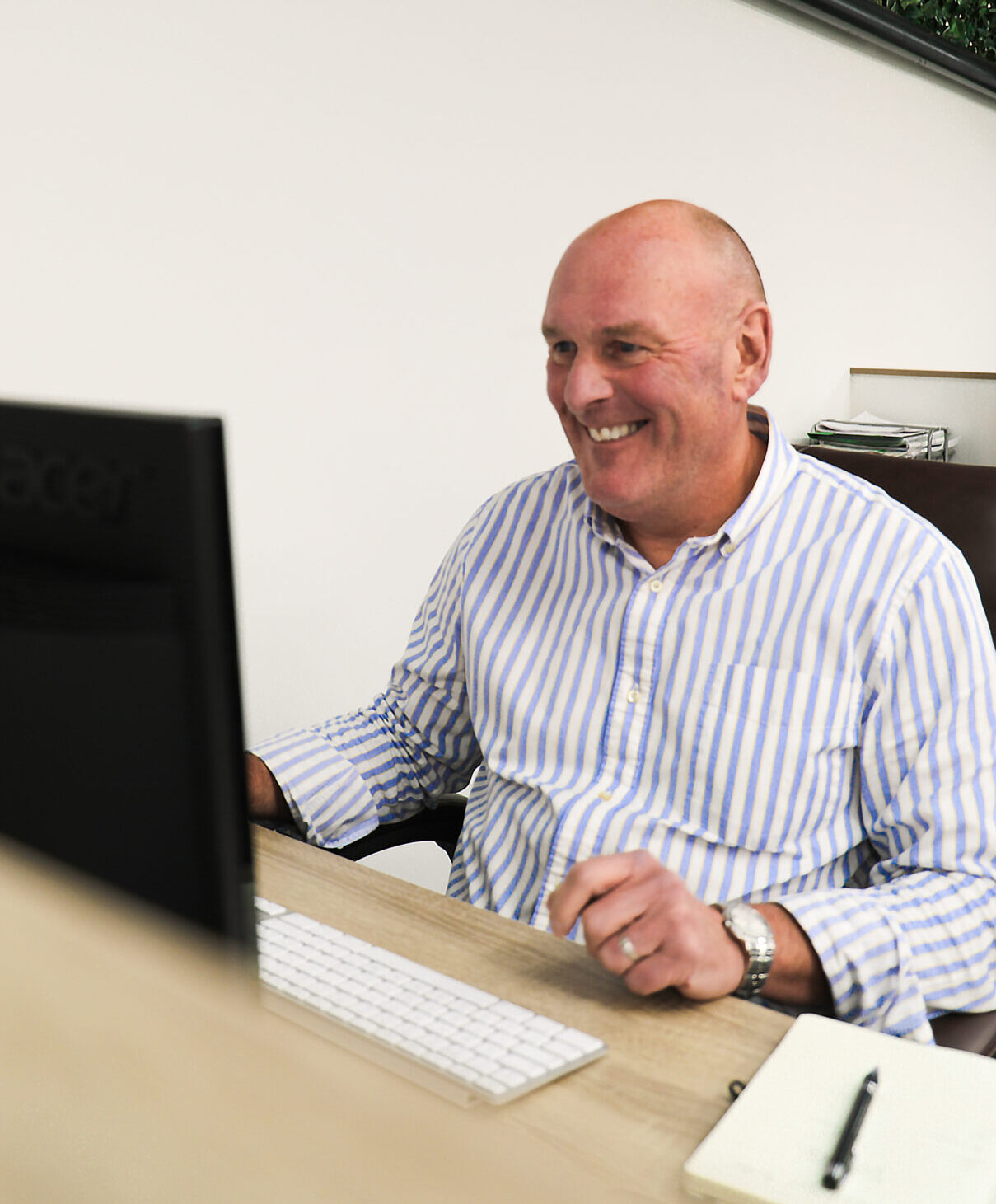 Nigel has been a journalist since the days of typewriters (not even electric typewriters)! He has edited several weekly newspapers across Greater Manchester, been the editor-in-chief of several more and edited a daily newspaper in Northern Ireland. He came home to work on the former Greater Manchester regional TV station Channel M. Having dropped the […]
Find out more about us
No room for guess work in marketing
Your seven steps to marketing heaven
Let's imagine we have two drivers of identical cars embarking on a journey from Manchester to Glasgow. One plots a route, the other 'plays it by ear'. It's probably safe to say, the driver with a plan is more likely to enjoy the smoother journey and arrive before their fellow traveller.
So, if you are taking your business on a marketing journey, you need your roadmap to be thoroughly researched and plotted. There's no room for guesswork when it comes to a marketing strategy – especially in today's economic climate.
As a full-service marketing agency, we asked our team of experts to come up with the perfect marketing strategy. Here's their seven steps to marketing strategy heaven.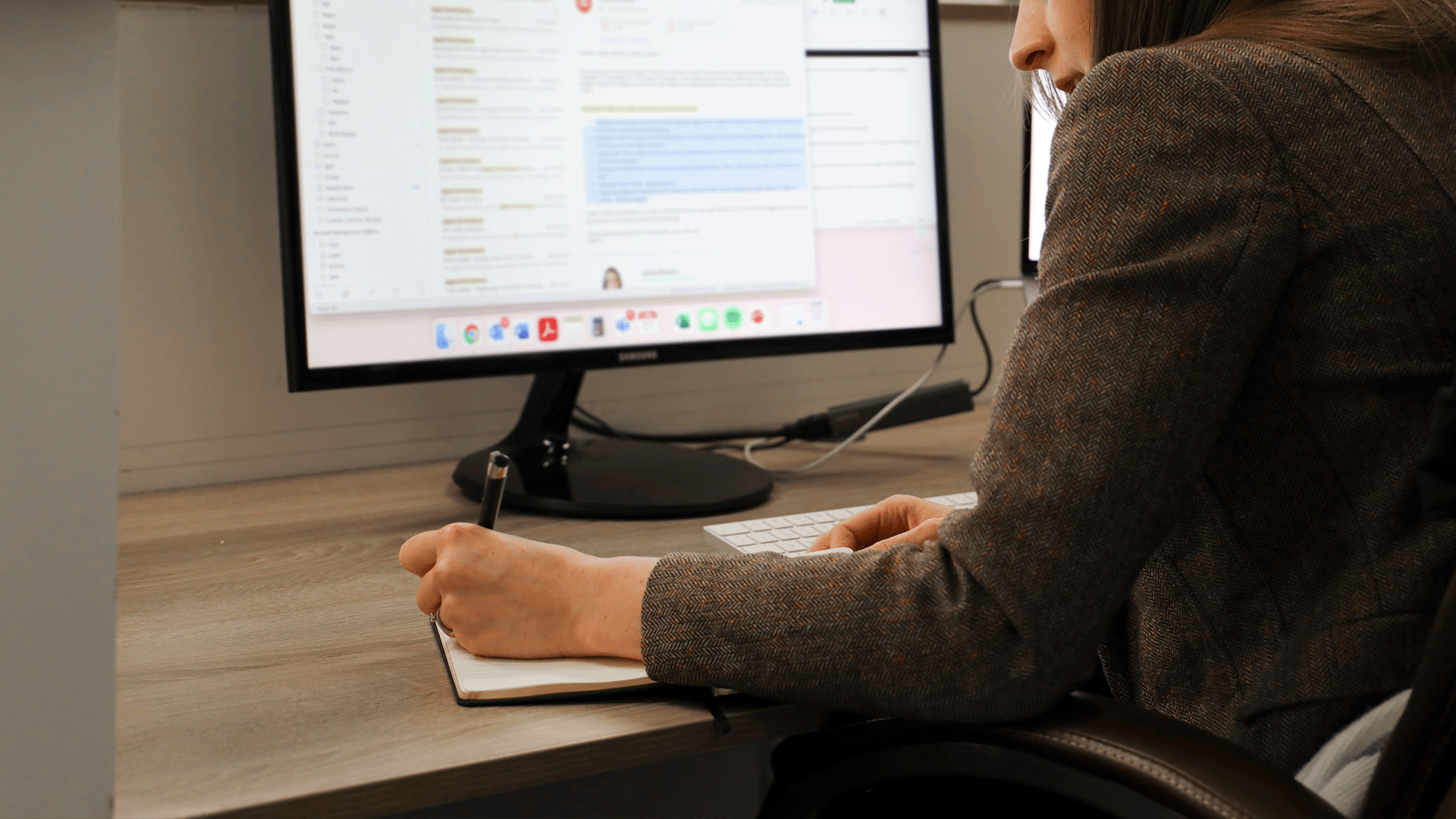 1. Research
Conducting research should be the first step to any marketing strategy. It allows you to make more informed decisions – from market trends and competitors to customer insights and needs.
The marketing mix – known as the 4Ps of marketing – is the place to start to understand what you are marketing and where. These are the 4Ps:
Product – this is the item or service you offer to satisfy your customers' needs and wants. It's important to identify what differentiates your product from those of your competitor(s). It's also important to determine if other products or services can be marketed in conjunction with it.
Price – what consumers are willing to pay for your product. We need to consider costs related to research and development, manufacturing, marketing, and distribution – also known as cost-based pricing. Pricing based primarily on consumers' perceived quality or value is known as value-based pricing, and quite often explains why consumers are prepared to buy a more premium-priced product than a cheaper alternative.
Place – where you sell your product. Is your product best being widely available, or would it be better to be sold in selected stores to maintain the premium perception?
Promotion – the activities that will sell your product. This might include advertising, sales promotion, personal selling, and public relations. It is important that we consider budget available to pay for the marketing mix as that will determine the places to promote your product and how often.
By collating that lot, a fully-fledged marketing plan will start to take shape.
2. Guesswork
We knew that would get your attention! There is absolutely NO place for guesswork in a successful marketing strategy.
If we weren't being mischievous, objectives would have been the heading for this section. Setting marketing objectives, also known as your marketing goals, in line with your 4Ps is the best place to build from.
Every objective/goal should be as specific as possible. This is the time to get SMART:
Specific (simple, sensible, significant).
Measurable (meaningful, motivating).
Achievable (agreed, attainable).
Relevant (reasonable, realistic and resourced, results-based).
Timely (time-based, time limited, time/cost limited, time-bound, time-sensitive).
Your goals will inform other components of the strategy, including the budget and content creation process – and don't forget you can always come back and revise your goals as your priorities change.
3. Spend and return on investment
Let's just dwell on budget a little longer. Namely, does your budget match your objectives/goals?
For example, without the funds, you can't advertise on the right channels and create the right content to have the powerful impact you're looking for. Getting a high ROI isn't cheap.
But don't forget, a strategy can start small with a hyper focus on one or two goals and build in more as the ROI is generated.
And because not all marketing is focused on products, customer-service businesses rely on other marketing tools that include three additional Ps:
People, your people, who interact with customers.
Processes that creates a seamless customer experience.
Physical evidence, or the area where customers and company representatives interact.
All of these tools are used to promote a product or service and build brand awareness and customer loyalty in order to generate revenue for a business.
4. Knowing your competition
Keep your enemies close is a cliché that springs to mind here. The more you know about yourself and your competitors the better able you will be to serve your customers.
After all, how can you differentiate you and your product(s) from the competition if you have not identified them and analysed their offer?
You might say you already know the competition, but there's no harm in taking stock as part of an informed marketing strategy. By doing so, you might uncover a surprise product or service capturing the attention and engagement of a customer group that you consider yours.
5. Knowing your customers
Identifying the personas of those accessing your product or service in another important factor that takes the guesswork out of your marketing strategy.
What do we mean by personas? Here's how personas are born:
Demographics – the age, gender, education, location and profession of your customers.
Psychographics – the study of consumers based on psychological characteristics and traits such as values, desires, goals, interests, and lifestyle choices. Psychographics in marketing focus on understanding consumers' emotions and values, so we can market more accurately. The main types of psychographics are interests, activities, and opinions. It's why your buyer buys.
Lifestyle – non-work factors such as hobbies and pastimes such as going to the cinema or eating out for example.
Behaviour – brand loyalty, channel preferences and traits such as shopping habits.
6. Content
A lot of work has gone into this stage of the process, so it's critical we create content that resonates with your customers.
Quality content is creative, relevant, valuable and engaging to boost brand awareness, sales, conversions or loyalty.
The competition is fierce across all formats. According to HubSpot Research, 'half of marketers are using videos, with 47% leveraging images, followed by 33% posting blogs, articles, infographics (30%) and podcasts or other audio content (28%).' Of these, video has the highest ROI.
Let's recap how we got here. Your content is based on:
Your goals/business objectives
Understanding your audience
Setting an affordable budget
7. Metrics & Key Performance Indicators (KPIs)
We've saved the best until last. Every marketing strategy must include metrics and KPIs so we can understand how well your strategy is working.
Metrics and KPIs relate back to your objectives/goals. They are based on:
Determining what your KPIs are going to be in the first place – so you can evaluate performance and progress.
Choosing your content channels.
Deciding on the type(s) of content to create.
Creating and distributing your content.
Analysing and measuring the results against a set number of actionable benchmarks.
Delivering for all of Be Well's marketing needs
As a full-service agency, we have all the tools – expertise and creativity within design, digital, marketing, PR and content creation – to deliver everything a marketing strategy needs.
In this example, we were tasked with creating a marketing strategy that would seamlessly deliver for all of the needs of Wigan-based leisure trust Be Well, the local council's new holistic approach to health and wellbeing.
Our strategy included:
Development of campaign themes and concepts.
Internal and external communications.
Increased social media presence, including web banners, email headers, app banners, social covers, a social calendar and PPC assets.
PPC campaigns.
Email marketing campaigns for membership retention, referrals and acquisitions.
Printed assets including flyers, posters, outdoor banners, pull up banners and exhibition banners.
Press activity including print and online advertising.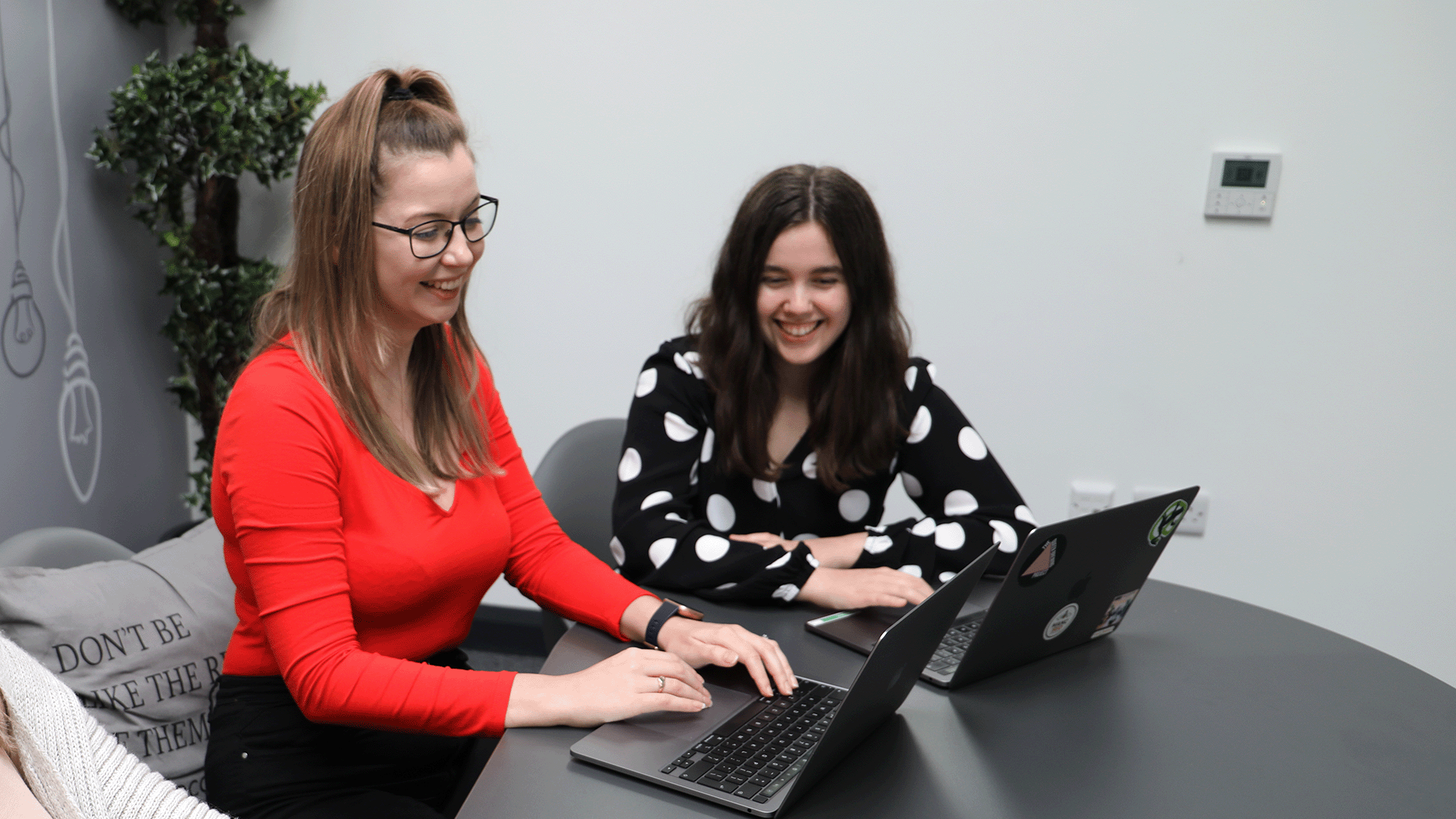 What has our work achieved?
The following statistics from our digital team reveal the impact our work has achieved for Be Well. Between June and November 2022, Be Well's Facebook reach increased by 134%, with even more impressive figures for Instagram, which saw reach increase by almost 600%, impressions increase by 589%, and profile visits increase by 66%.
Website clicks have increased by 1,000% and the number of followers have increased by 24%. Twitter retweets (the sharing of Twitter content) increased by 77% and the number of followers increased by 19%.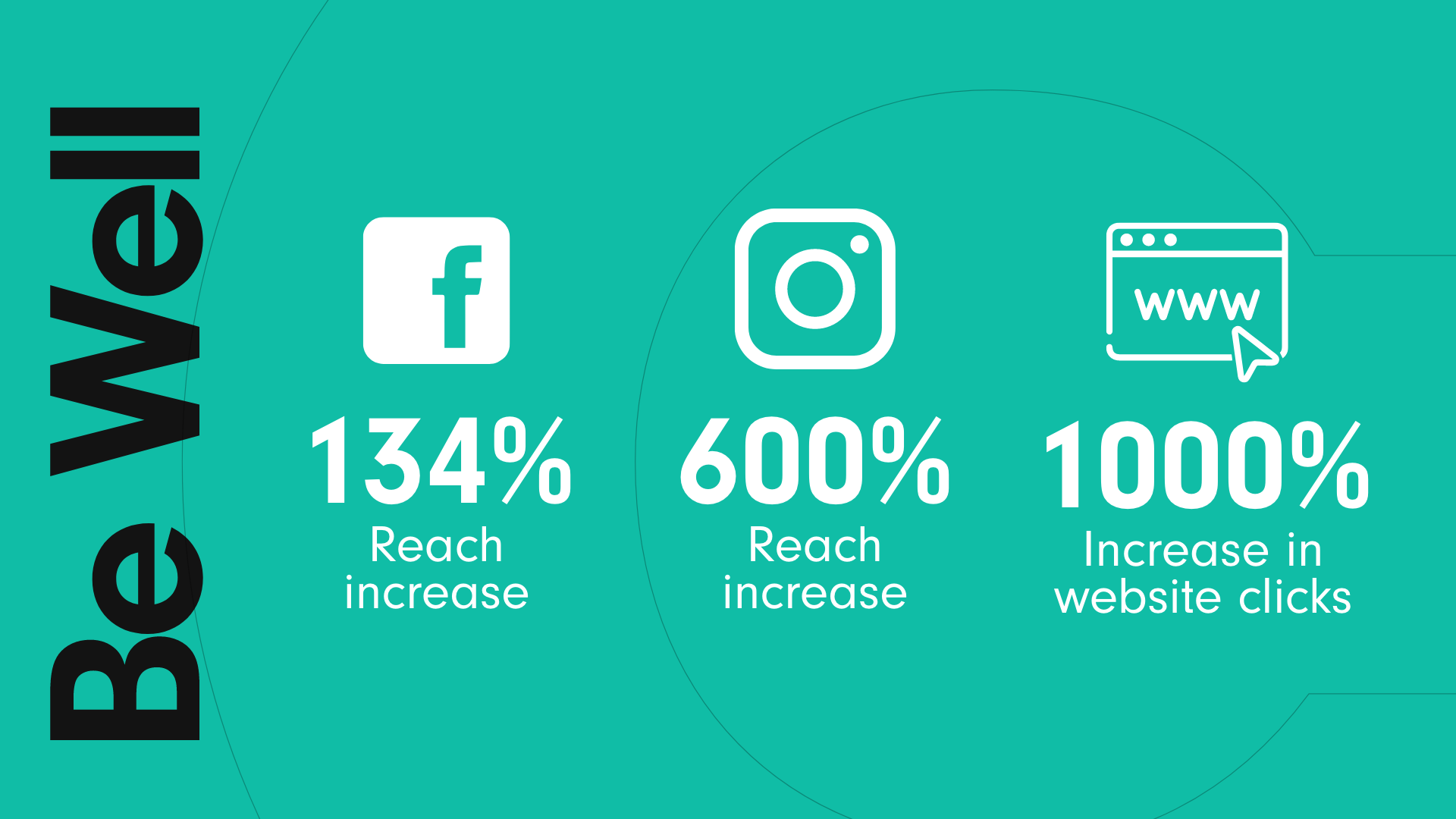 By Nigel, PR & Copywriter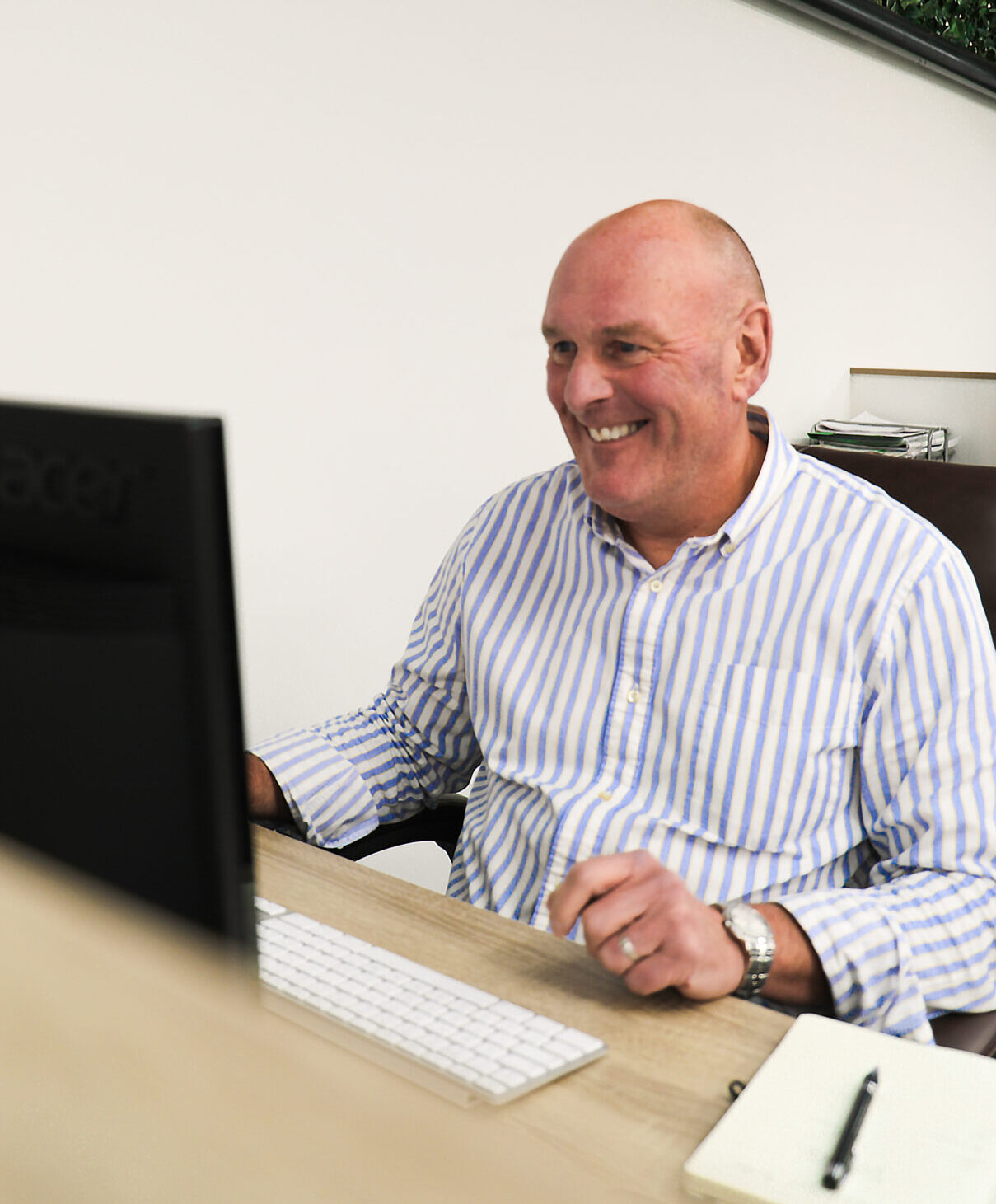 Nigel has been a journalist since the days of typewriters (not even electric typewriters)! He has edited several weekly newspapers across Greater Manchester, been the editor-in-chief of several more and edited a daily newspaper in Northern Ireland. He came home to work on the former Greater Manchester regional TV station Channel M. Having dropped the […]
Find out more about us
If you are interested in harnessing the experience, expertise and professionalism of Cornerstone for your marketing strategy, get in touch!
Get in touch with us
Why PR professionals should never take their eyes off the prize
About our PR team
The PR team at Cornerstone is made up of former senior journalists with vast knowledge of, and experience in, the media. And after spending decades in the industry, they instinctively know a good story when they see it. But is that enough to guarantee outstanding PR for your business or organisation?
The answer is not as obvious as you might think.
A PR team resting on its laurels, propped up by the inflated belief they've been there, done it and got the T-shirt is not going to deliver for its clients.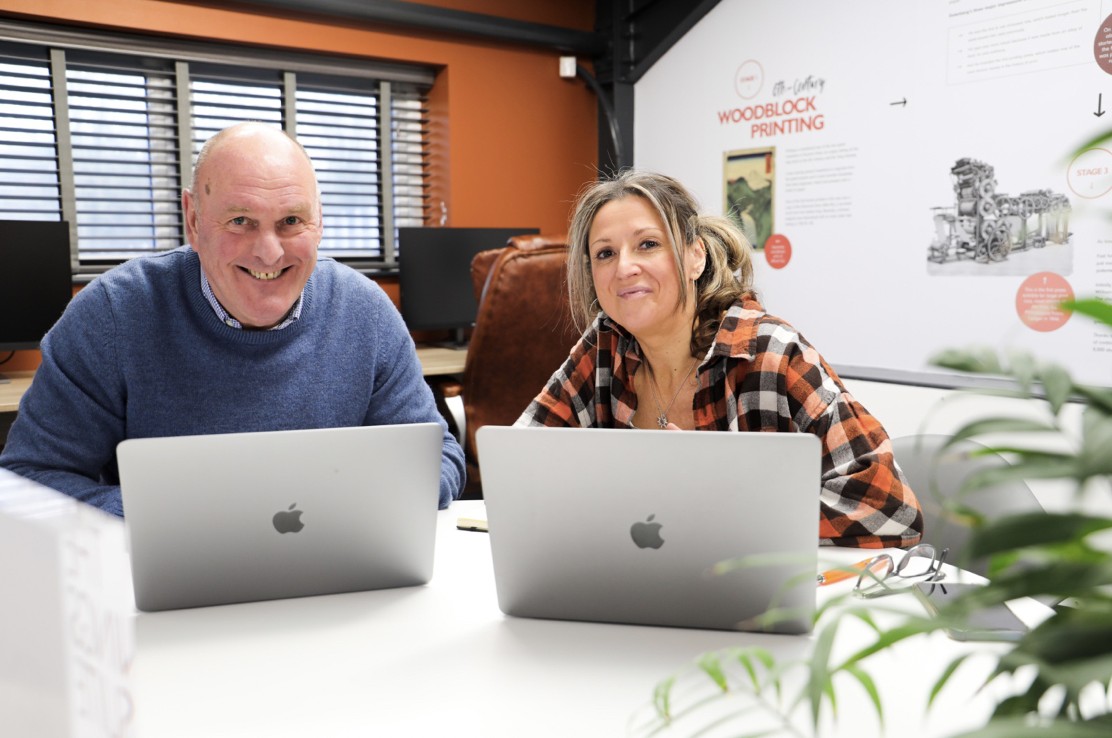 PR is always evolving
Why? PR is organic – it is changing all the time, reflecting the society we live in, shaped by the world we live in. A world filled with economic uncertainty, tainted by war, a growing need and desire to be kinder to our planet, burgeoning diversity and inclusivity, rapid developments in technology – especially artificial intelligence. We could go on, but you get the gist.
If PR practitioners don't keep abreast of their profession, and the world they are operating in, no amount of knowledge and experience will get the best results for their clients. So, let's take a look at the dominant trends shaping PR today.
CSR – the right PR strategy at the right time
By employing the right PR strategies at the right time, you can maximise good PR. After all, what mattered to consumers three years ago might look very different today.
And since PR is all about shaping your image in the minds of your public, you need to know how certain tactics and strategies may resonate with your audience at any given time, according to TJ Kiely, of the Meltwater media monitoring platform, which our PR team uses to assess and analyse our PR efforts on behalf of our clients.
Another media monitoring platform, Prowly, joined forces with PR Week magazine to ask PR professionals what they thought the biggest PR trends of 2023 would be. More than one in three (31%) thought corporate social responsibility (CSR) would be the most dominant trend.
CSR is a business model by which companies make a concerted effort to operate in ways that enhance rather than degrade society and the environment. That direction of travel came as no surprise to us after working with one of our manufacturing clients to publicise a £1m upgrade of its biomass heating system, making it more efficient and environmentally friendly.
Earned (unpaid-for) coverage on behalf of the client reached an audience just shy of half-a-million, with every media outlet receiving our release using it.
Of course, keeping abreast of trends, means knowing that CSR can be an umbrella term encompassing the big three initiatives of DEI (diversity, equity, and inclusion), CSR (corporate social responsibility), and ESG (environmental, social, and governance).
PR and leadership consultant​​ Tonya McKenzie says: "Consumers have become much more socially conscious. So, it's only natural that they have a desire for the companies that they spend their money on to do the same."
According to Gina Nowicki, Prowly's marketing and communications specialist, this means brands must now dedicate some of their PR efforts to transparently share how they're making a positive impact on the planet, on their employees, and in their customers' communities.
The unstoppable trend that is artificial intelligence
If you've not heard of, never mind used, ChatGPT so far this year, where have you been?
In the same way Google became the generic term for searching the internet, ChatGPT has come to symbolise the inexorable development of artificial intelligence (AI), the other unstoppable trend that's got PR professionals sharpening their pencils worldwide.
Almost one-in-five (19%) of PRs surveyed by Prowly and PR Week cited AI as a leading trend of the moment.
But it's ChatGPT that has garnered the biggest share of positive PR so far, and given the attention it has received worldwide, other technology giants have been quick to follow.
Chat GPT has been described as a 'Google killer' as it can be used as a search engine, prompting Google to launch its own version, known as Bard.
And in the latest twist in the race for world AI supremacy, Microsoft has announced it is integrating ChatGPT into its Bing search engine.
If for some inexplicable reason, all of this excitement has passed you by, you can read all about it in our ChatGPT blog here.
There is no doubt that the fast-growing capabilities of AI are going to have big implications for the PR industry in the years to come.
Matias Rodsevich, CEO of PRLab, says: "The biggest contribution of AI to our profession will be in identifying journalists that could have an interest in our stories.This will help us increase our effectiveness when pitching and help us understand how to tailor our copy to the personalities and styles of the writers we're in touch with."
Another more unsettling development – speaking as a human writing this – Reach, once Trinity Mirror, and one of the UK's biggest publishers, is reported to be experimenting with the use of AI in news writing!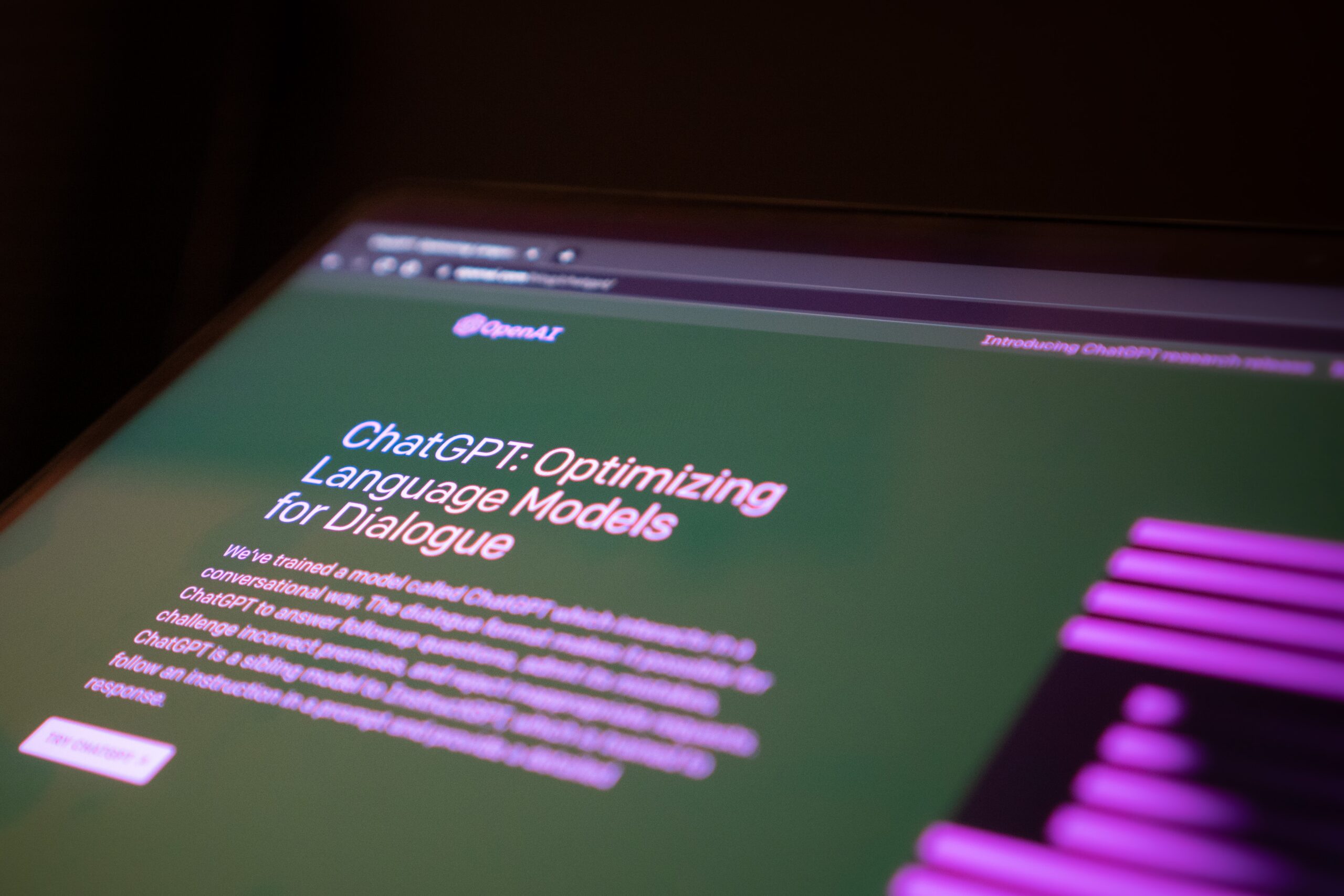 PR that reflects reality
Russia's invasion of Ukraine, surging inflation and interest rates at their highest since 2007, all combine to create levels of uncertainty not experienced in decades. This can have effect on PR.
Writing in US business magazine Forbes, its business council member Alexander Storozhuk says customer trust is paramount in difficult economic times and advocates greater use of user-generated content (UGC).
He says: "Clearly and honestly communicate any changes or challenges your company is facing and be transparent about how they will impact customers. Encourage customers to share their thoughts and concerns, and actively listen to what they are saying by recognising your customers' challenges and providing practical, actionable steps they can take to mitigate any negative impacts.
"(UGC)…is typically considered more trustworthy and credible than content created by brands or organisations, as it comes from real people and their experiences. With these methods, you can help to build and maintain customer trust even during difficult economic times."
More trends shaping PR today
As a PR agency serving Manchester and beyond, what other trends are shaping PR today?
Digital PR and link building – it's getting more difficult to determine the boundaries between PR and digital marketing, as they intertwine in ways that can amplify results. Link building is a prime example, where PRs now look for clear outcomes like web traffic as part of cross-channel integration strategy.
Data-driven PR and growing integration of PR software tools – as we've already mentioned, our PR team uses media monitoring and analysis software as part of our PR reporting toolkit. This allows us to see information such as how a client's market share of voice compares to its competitors, the advertising value equivalent of any earned coverage, the audience reach our content garners and more.
New social media platforms and community management – social media platforms enable brands to connect with their audiences to build identity, drive traffic to their website and build a community of followers to share and engage with their content, all with the ultimate aim of increasing sales. But it appears to us that the PRs surveyed by Prowly and PR Week are getting ahead of themselves when it comes to new media platforms. According to marketing specialist site HubSpot, the six best preforming platforms for marketing this year are all very familiar names – Instagram, TikTok, Facebook, YouTube, LinkedIn and Twitter (now X).
What Cornerstone can do for you
You name it, our PR team can do it. And as a full-service agency, we have all the tools – expertise and creativity within marketing strategy, design, digital, web and even print production – to meet all your PR needs.
If you'd like to discuss PR, or wider marketing activities, get in touch and one of our dedicated account managers will get back to you.
By Nigel, PR & Copywriter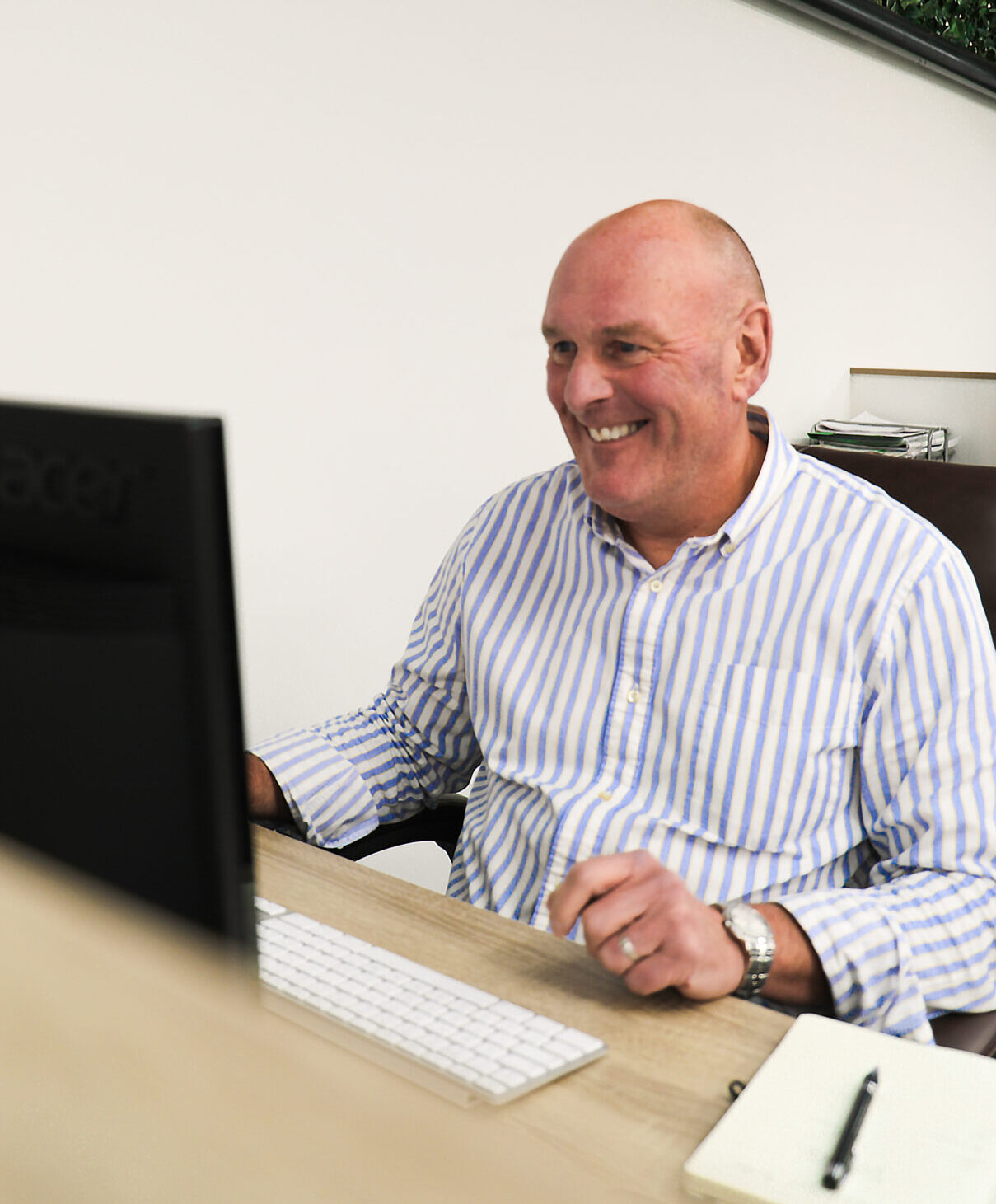 Nigel has been a journalist since the days of typewriters (not even electric typewriters)! He has edited several weekly newspapers across Greater Manchester, been the editor-in-chief of several more and edited a daily newspaper in Northern Ireland. He came home to work on the former Greater Manchester regional TV station Channel M. Having dropped the […]
Find out more about us
SEO Trends In 2023: What To Expect For SEO in 2023
How social media use is changing
BeReal is the 'anti-Instagram'
On the afternoon of New Year's Day 2023, 18-year-old twins sitting at a dining table in suburban South Manchester put down their knives and forks and each took a selfie with their smartphone – no fuss, no posing, no group shot; just two fresh-faced young people joining their elders for a festive lunch.
True story, I was there, writes our PR and copywriter Nigel Wareing. But what's the significance?
If ever there was a physical embodiment of how social media is changing, that was it. They explained to their fellow diners, mostly baby-boomers born in the 50s and 60s, along with their 80-odd-year-old gran, this was BeReal.
BeReal is the 'anti-Instagram' – realness instead of 'Insta-filter'. The idea of this app is quite simple: once a day, at an unspecified time, it asks for a photo. This must actually be taken with a smartphone, front and rear camera triggered simultaneously, there and then, and posted. Job done.
It wasn't just the embodiment of one new trend, but two: it's indicative of a new social media standard for authenticity and realness, not just anti-Insta but anti-fake news, anti-deep fake.
Data from Google shows Gen Z, in which our aforementioned twins are firmly ensconced, is a major driver in creating new trends in social media. Let's take a closer look.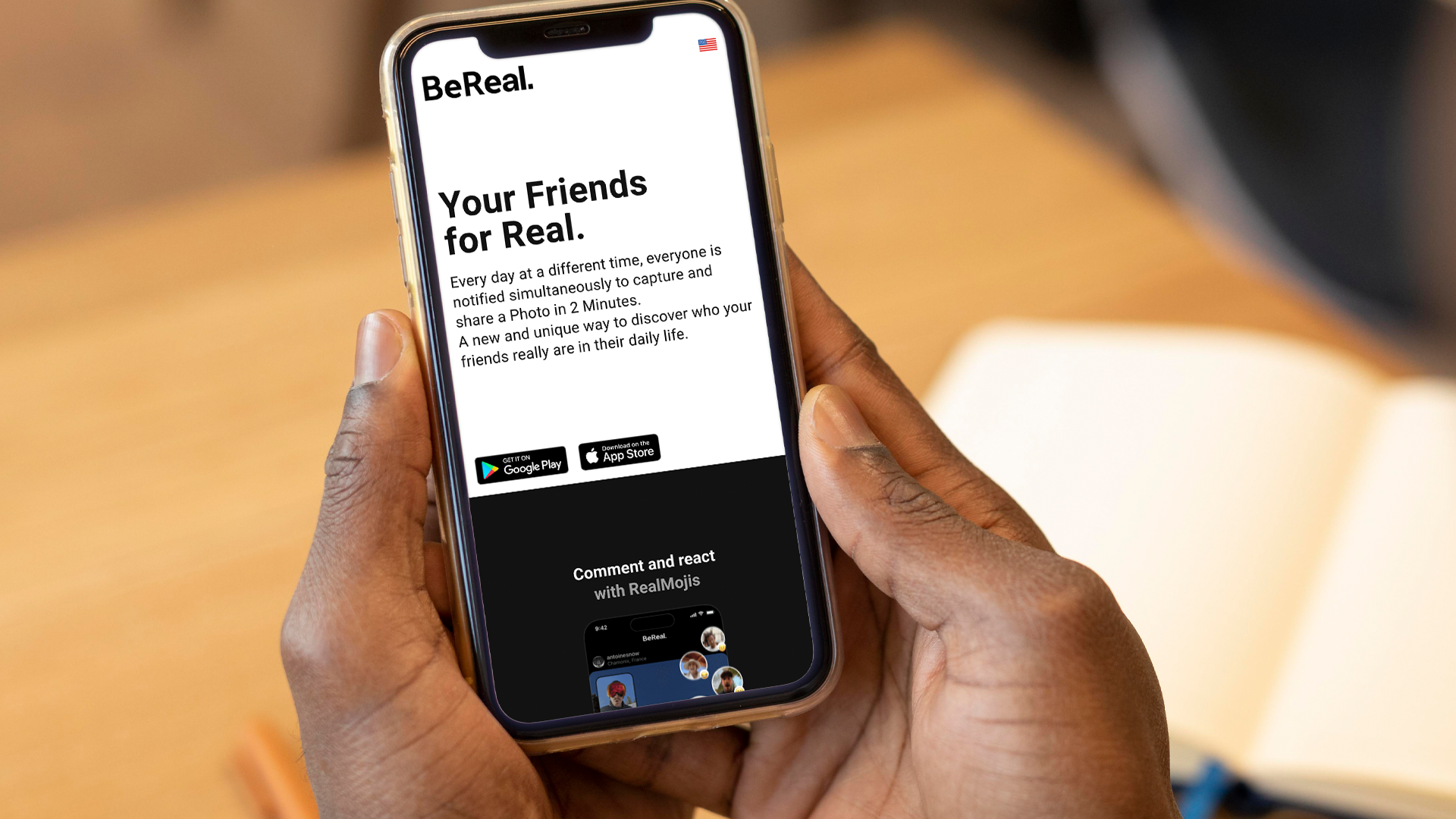 How generations see the internet differently
According to recent data shared by Google, nearly half of young people look to TikTok or Instagram instead of Google search or Google maps when they're looking for something or somewhere, thus creating an expectation that the number of Google searches in 2023 will fall for the first time since 2018.
The research found that while Gen Z are more likely to buy online than baby boomers, they're less likely to describe purchasing as a top benefit of the internet (25% vs 44%). Instead, community and interests are given a lot more credence (23% vs 10%). In other words, younger audiences start their searches from a place of curiosity and expect to be sped on a fun rollercoaster of new ideas, rather than directed to a list of brands or products. 
What's that telling us? It's the older generation that relies on using search engines, while the fundamental way the internet is used by younger people will continue to evolve, adding even more weight to the principle that successful marketing is based on knowing and engaging with your audience.
What's eating Google?
According to marketing guru Neil Wilkins, TikTok and Reddit are eating away at Google search, while TikTok, Reels and YouTube Shorts get 50+ billion views worldwide every day – seven years ago this content category didn't exist, and advertisers are still catching up.
Now, this might sound like a contradiction in terms, given what we've just said about the potential for declining numbers of Google searches, but YT Shorts are now appearing in Google search results too, providing another channel for marketers to think about.
A word of warning though, and some sage advice, courtesy of SocialMediaExaminer, which says: "Do what's right for you and don't follow the crowd. Not every person or brand has the personality to be goofy on TikTok. But everyone can probably be educational or informal. Instead of shooting for a style you don't find comfortable, find what you can provide via video that's useful to the audience you're trying to reach."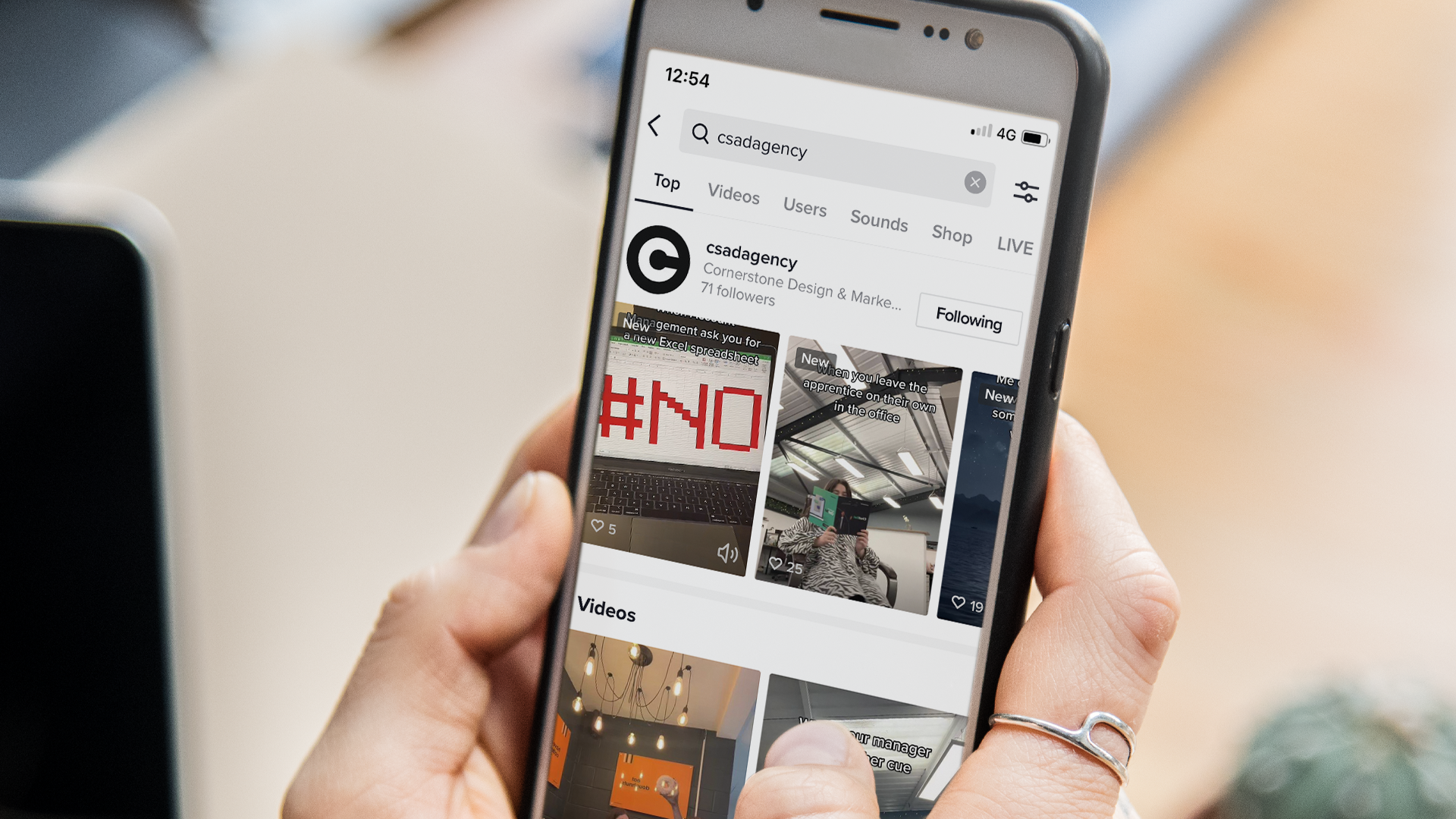 Is the cookie crumbling?
2023 was finally meant to bring the long-delayed demise of third-party cookies but once again Google has delayed the end of cookies until 2024 to allow testing and uptake of its Privacy Sandbox APIs.
While consumers are concerned about the lack of privacy cookies bring, 70% of advertisers feel that digital advertising overall will take a step backward because of their removal, according to the listening and analytics platform Talkwalker, which has worked with Khoros, an award-winning customer engagement platform, to provide insights into 2023's social media trends.
The clock is ticking, and new alternatives must be activated sooner rather than later.
Dr Karen Sutherland, a senior lecturer at the University of the Sunshine Coast in Queensland, Australia, tells Talkwalker: "…The continued limitations placed on the capacity to target (and retarget), it has become more important than ever for businesses to foster authentic relationships with customers by providing relevant problem-solving content, positive interactions (online and offline) and building their email lists to communicate directly with consumers."
Keep it real, keep it transparent
We've already spoken about BeReal, but as a new kid on the social media block, businesses and marketers are still trying to work out its potential, especially as its popularity continues to increase steadily.
Again, at the risk of repeating ourselves, it's growing popularity is indicative of the broader trend for realness and transparency.
According to SocialMediaExaminer, 'authenticity rules over curated perfection'.
And the InfluencerMarketingHub says: "Consumers nowadays demand authenticity from brands, with 86% of consumers saying that transparency has now become more important than ever. Aside from transparency, today's consumers expect businesses to nurture authentic human connections and build an emotional connection to a brand."
With confidence in customer reviews declining due to negative media coverage such as this by the BBC, 'TripAdvisor defends itself in fake reviews row', vet your reviews diligently.
What's the next big thing?
BeReal is also an example of a growing number of decentralised social networks, which are expected to be the next big thing.
For example, Minds.com is an open-source alternative to popular social media platforms Facebook and Instagram, while Mastodon is quickly becoming a Twitter alternative. One of the benefits of these decentralised networks is that it gives you – and us – the opportunity to do our work without the shadow of Big Brother algorithms.
This trend is emerging amid growing concern about the lack of control the individual has on their social media network(s) of choice. Decisions are determined by those that run the network. Consumers rarely have any say.
The rise of decentralised social networks will enable more user control, making the big hitters sit up and take notice. Expect to see major social platforms tackling more of the issues consumers raise and possibly putting power into the hands of their users.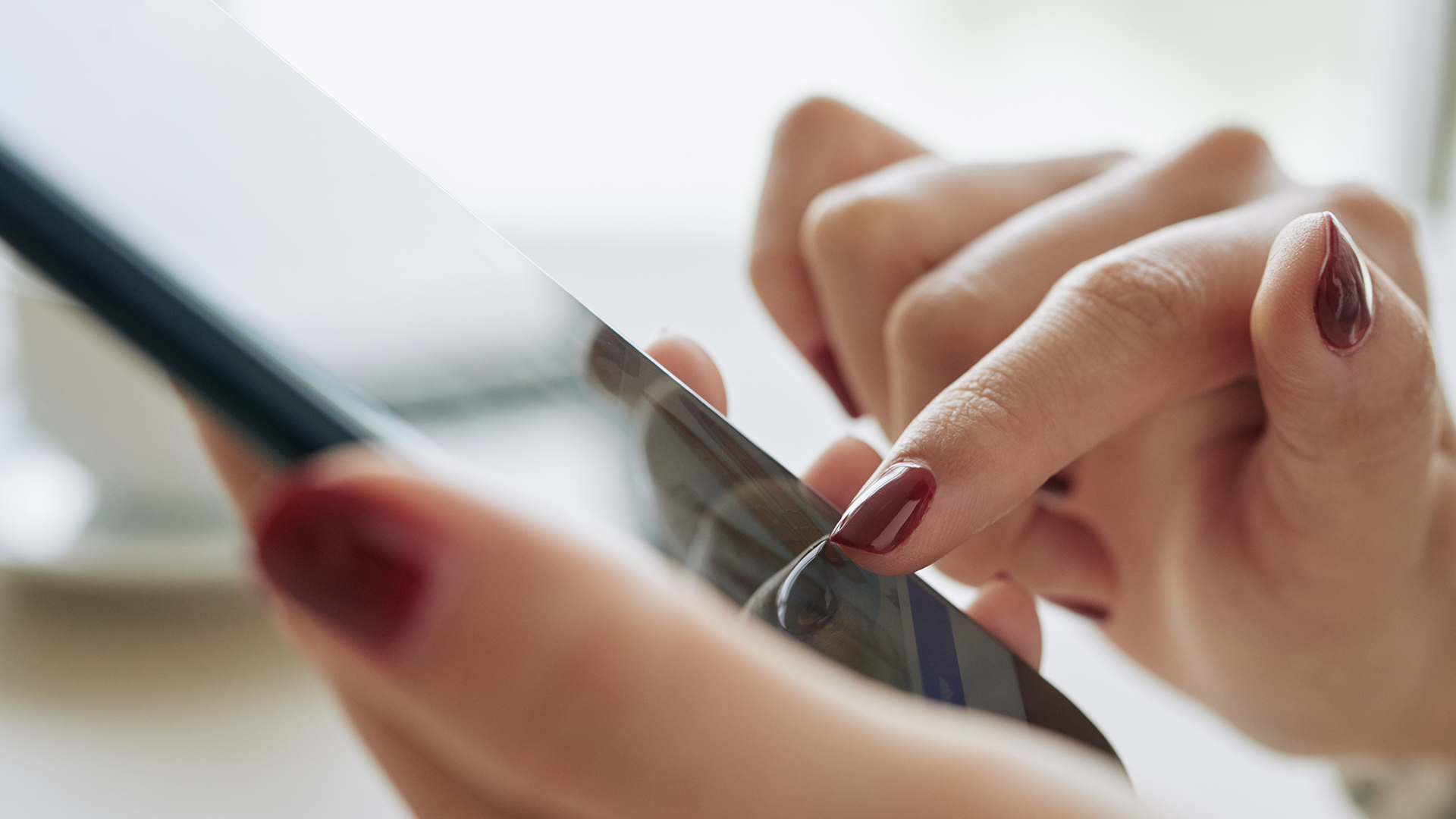 Adding a fourth P to the rule of thirds
This is the year when the rule of thirds social media content balance of personal, point, and promote is joined by planet.
Growing awareness of rising global temperatures means consumers are now increasingly mindful of the direct repercussions their buying decisions could make to climate change. There's a genuine concern for humanity's impact on our planet.
The expectation is that every brand needs to make a concerted effort to make a difference. And that doesn't mean lip service and buzzwords.
As awareness grows, more and more companies are being called out for 'green-washing' – not a good look on social media.
According to Talkwalker, 82% of consumers want businesses to put people and the planet before profit. Now there's a marketing challenge with another P – purpose!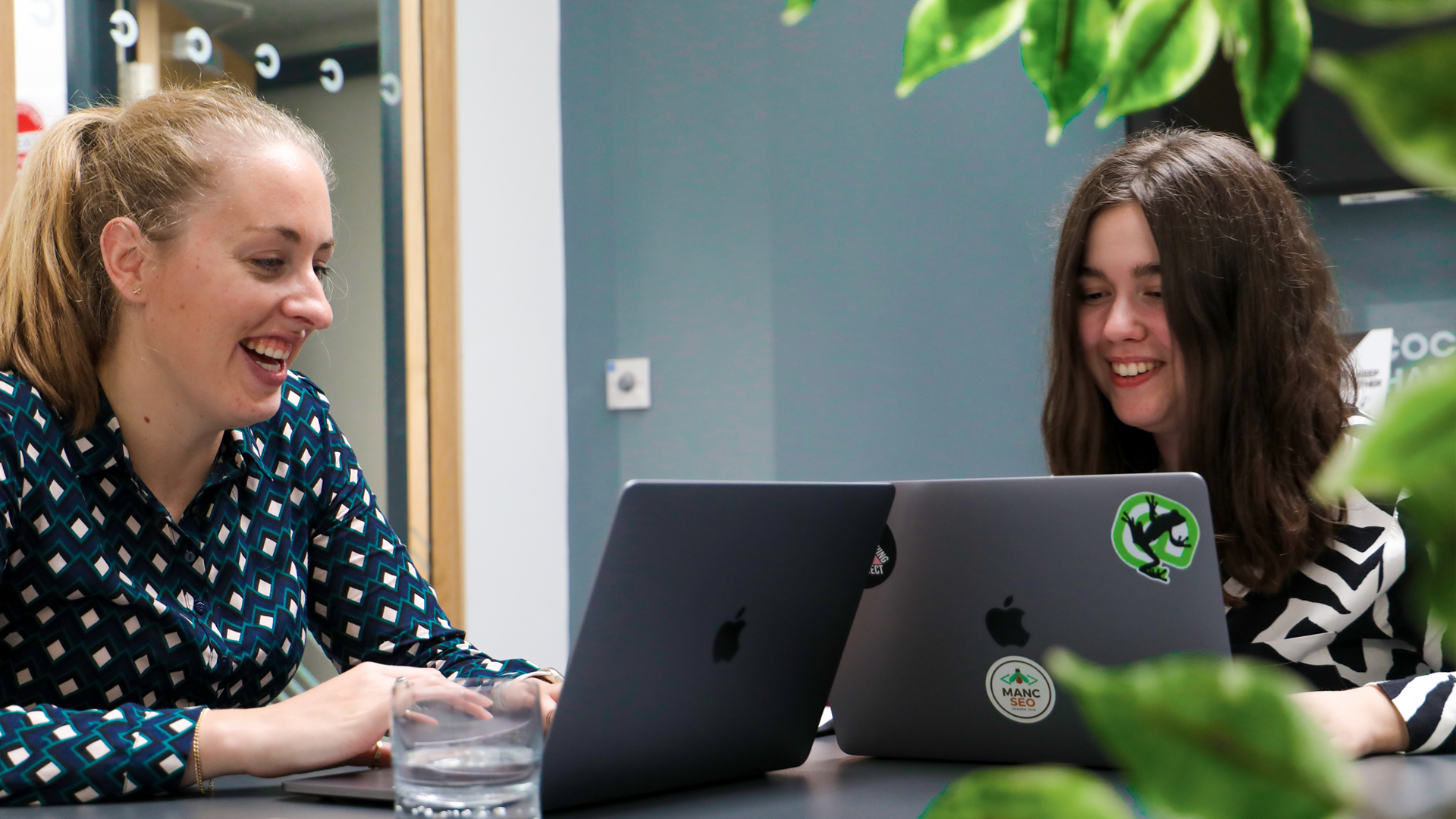 It's space Jim, but not as we know it
Okay, Dr Spock didn't really say that to Captain Kirk in Star Trek (in fact, he said nothing of the sort, it's a popular misquote), but our misquote of a misquote is a good way of describing the growing influence of the Metaverse.
Of course, the space in question is the internet and the Metaverse with its multi-sensory social media is the catalyst of a market believed to be worth about $800 billion, according to PR Week. Some brands are already on board this Starship Enterprise, such as Klarna, for example. Expect more to follow.
And while we're in the realms of making the stuff of sci-fi reality, predictive analytics and artificial intelligence (AI) will have roles to play in the evolution of social media.
The number of marketing applications that now integrate AI has been increasing in recent years and we expect that to continue in 2023.
Many content marketers are already utilising some types of AI content generators to help speed up their workflows and still create original, quality content in the process.
Here are some of the more helpful applications of these tools:
Content briefs: Content tools that generate content briefs can help writers understand the important keywords, topics, and subtopics that should be included in their original content.
Content outlines: Outlines are a great way to give writers a roadmap for how to create helpful content without relying on AI to do the work for them.
Content ideas: Tools like blog topic generatorscan speed up the brainstorming process. Moving from a keyword to a helpful content idea can be half the battle, and an idea generator can help prevent writer's block.
Predictive analytics, meanwhile, isn't new. It's been used in underwriting and credit scoring for several years, using existing big data to predict potential future outcomes.
We'll see more marketing and social media professionals start to integrate predictive analytics into their processes. Social listening can quickly and easily provide big data, and now we'll see the AI capabilities catch up to provide accurate and valuable predictions.
What can Cornerstone do for you?
You name it, our digital team can do it. And as a full-service agency, we have all the tools – expertise and creativity within marketing strategy, design, digital, PR and even print production – to meet all your social media marketing needs.
Our social media marketing activity for one client has seen their Facebook page following grow 6,500 – a 9% year-on-year (YoY) increase. In one month, the page reached 183,000 followers – a 22% increase YoY. It included 96,959 from paid reach and 92,187 from organic reach.
Putting the power of communication in your own hands – allow us to introduce to you InnoScreen
Capture your audience's attention
Allow us to introduce you to InnoScreen – a web-based, digital signage solution that allows businesses, brands and organisations to tailor their communications to their target audience via strategically positioned smart TV screens or digital signage screens.
We've developed this innovative, accessible, and cost-effective digital signage software with so many clients embracing digital technology and telling us of their desire to communicate with stakeholders on the premises.
It doesn't matter what sector you're in – leisure, retail, health, manufacturing, pharmaceutical or food – excellent communication is paramount when it comes to customer and stakeholder satisfaction.
From receptions and waiting zones to office social spaces, retail areas and restaurant settings, with our InnoScreen solution you can broadcast your messaging and crucial information to the right people – often a captive audience – at the right time. All you need is a basic internet connection.
Bespoke to your business and brand strategy, our InnoScreen platform literally puts the power of communication in your hands. And while it gives you extreme flexibility and autonomy over the content, we're with you every step of the way when it comes to aligning your output with your marketing strategy by assisting with asset creation – be it imagery or video.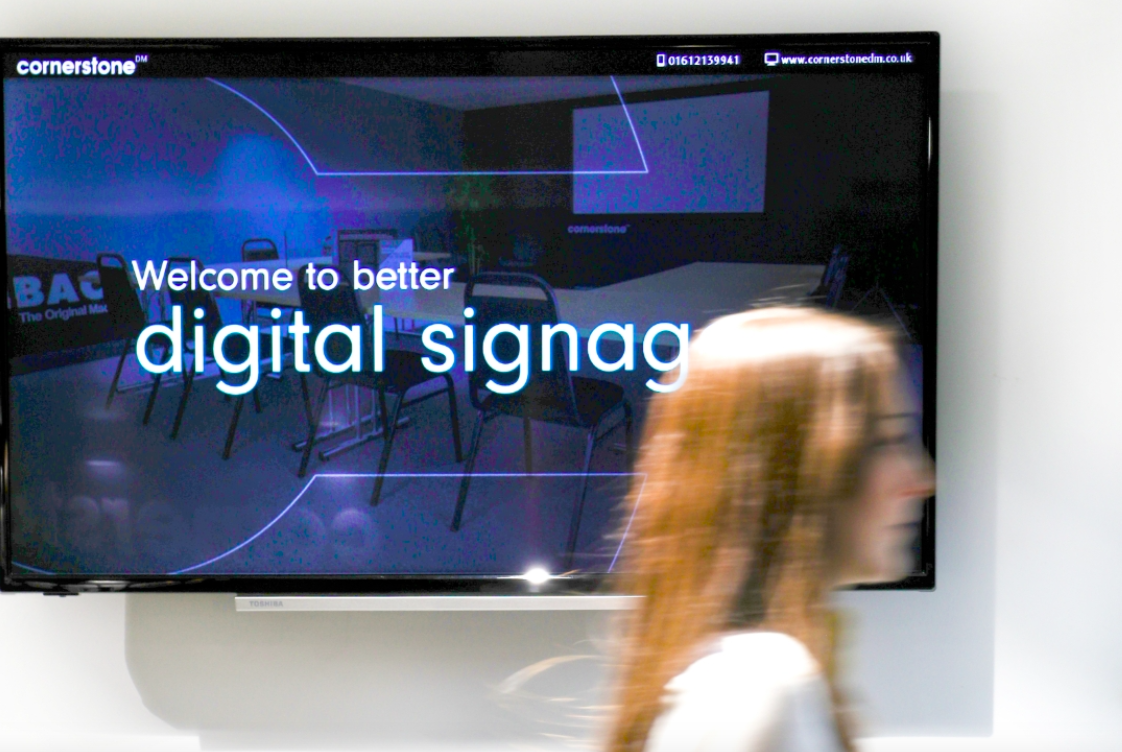 We provide all the expertise you need
If you don't already have digital signage displays and smart screens, we provide the expertise when it comes to supply, installation and maintenance.
As an InnoScreen user, you'll be given a client admin account which will enable you to create and customise your campaigns using uploaded assets: including videos (MP4, Youtube and Vimeo), images, pre-designed and branded slides, as well as the ability to use our rich HTML builder, allowing for various assets to be built within our platform quickly and easily.
By simply dragging and dropping the assets you want to use, you can generate single or multiple feeds and control the location of those feeds if you have multiple screens.
You can discover more about our accessible and cost-effective InnoScreen platform here
Here's the science (well, sort of…)
Don't worry, InnoScreen isn't complicated. In the slightest. We've done all the hard work for you.
You may already have screens in place, if not where you position them is entirely up to you – we recommend areas of high footfall, receptions, waiting rooms or street-facing window displays.
By simply dragging and dropping the assets you want to use, you can generate single or multiple feeds and control the location of those feeds if you have multiple screens.
You can control users, slide duration time, campaign launch dates and times, content, orientation (landscape or portrait) and most importantly, tailor messaging to a specific need, be it planned or reactively at the drop of a hat.
The platform has been developed specifically to simplify the user experience, ensuring campaign creation is straightforward and efficient.
Why small screen?
It's no secret, communications to all audiences need to engage and resonate.
You could choose to believe that fact is driven by the unrelenting digital age, an increasingly impatient demand for instant, much briefer communications fuelled by the habit of scrolling mobile devices on the move.
And while that does play a part, the truth lies in our pre-programmed auditory and visual sense.
Brains are wired to remember imagery. Hear some information and research shows that three days later you'll only remember 10 per cent of it. Add a picture, and you'll recall 65 per cent, according to Brain Rules by John Medina, a US-based molecular biologist focussed on the development of the human brain.
Therefore, movement and sound are proven to be much more effective in conveying efficient messaging and that's exactly what InnoScreen is designed for.
In addition to the fact retail industry research reports almost 70% of surveyed customers say digital signage would make them more likely to purchase advertised products1, it can increase sales by 29.5% and encourage up to 30% more customer browsing time, it's certainly a trend business can't afford to ignore.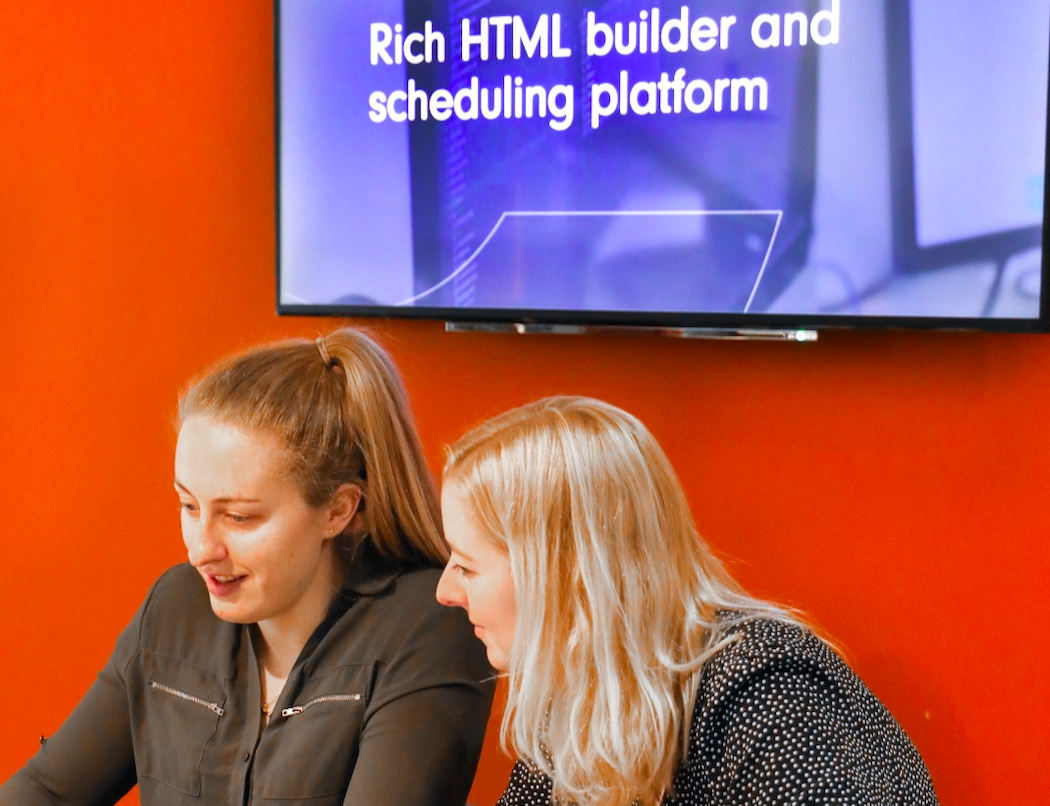 By Nigel, PR & Copywriter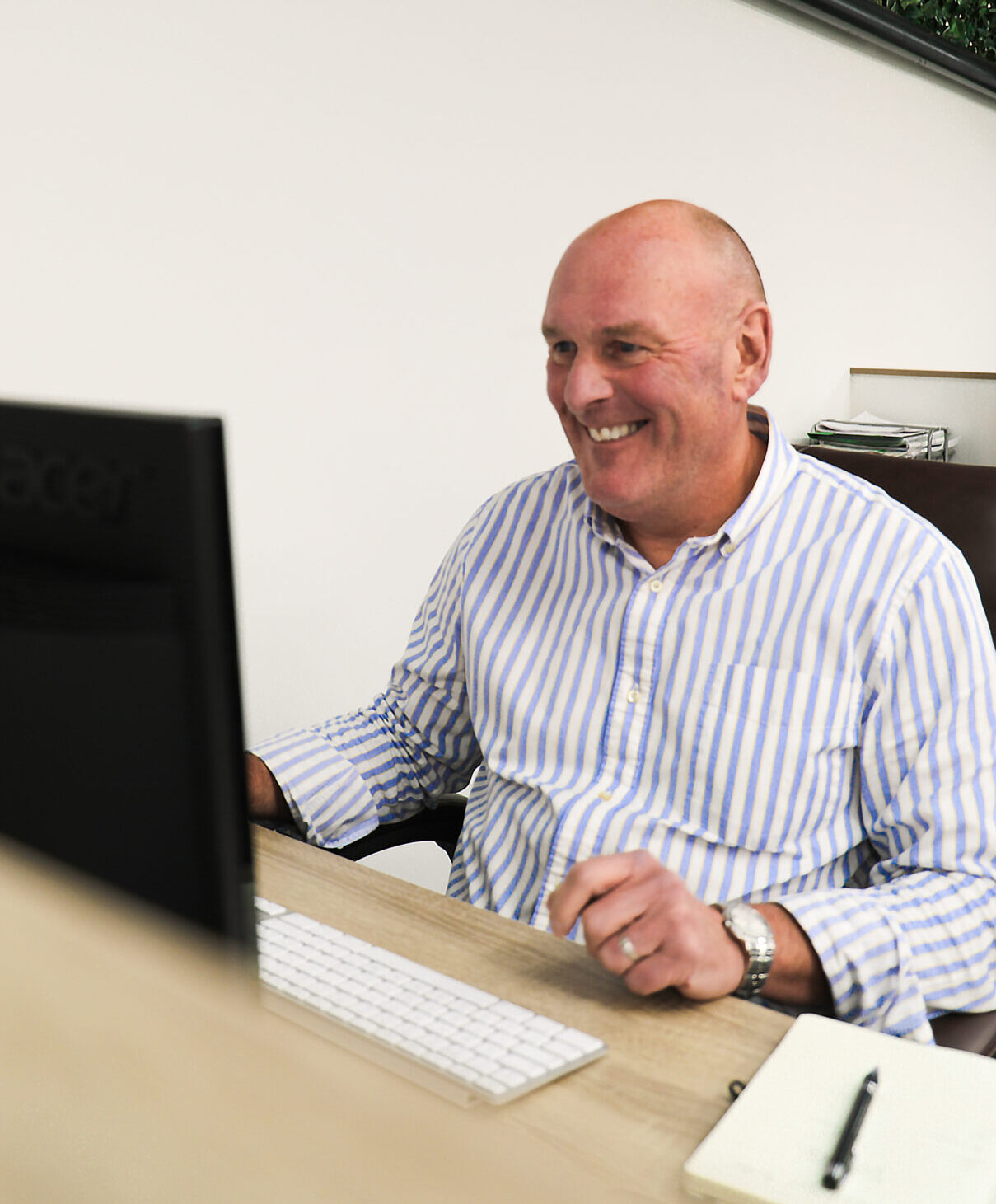 Nigel has been a journalist since the days of typewriters (not even electric typewriters)! He has edited several weekly newspapers across Greater Manchester, been the editor-in-chief of several more and edited a daily newspaper in Northern Ireland. He came home to work on the former Greater Manchester regional TV station Channel M. Having dropped the […]
Find out more about us