11 signs you need a new website.
5 minute read
We love developing websites and we're very proud of the websites we build for our clients across multiple sectors and territories. But we also know that time (and technology) waits for nobody.
There comes a point when all loyal, long-serving websites reach their retirement age.
If your website is ready to retire, make sure you give it a good send-off (a nice card and maybe an M&S voucher or a carriage clock) and take action to get the new generation website in place ASAP.
Contemporary bespoke websites with really good user-experience, page speed, mobile responsiveness, functionality, search visibility and content are essential components of running a successful marketing team, business or organisation.
It's important to recognise that websites will almost inevitably become outdated after some years of operating. Technology is constantly evolving, especially with mobile phones, search engine ranking and new software. In addition, businesses change over time, meaning their original websites become restricted and outdated.  So, websites need to be updated to keep up with the latest developments and opportunities.
Good websites are essential for attracting potential new customers to your business. When browsing the internet by phone or desktop computer, viewers' feelings about the overall credibility and legitimacy of your business will be made very quickly through their first impressions of your website. It's as important as visiting your office, department, factory or showroom.
Think about your own shopping experiences for a moment. What do you like about your favourite shops? Eye-catching window displays and clear in-store signage. Excellent product ranges, good browsing with lots of interesting and tempting products. Knowledgeable and efficient staff, good service and customer support. These factors are probably what succeed in winning your custom.
Well, good quality websites can offer similarly positive experiences too.
But if your old website has bad or cluttered design, slow page loads, irrelevant content or other weaknesses then they will quickly move on until they find another website that's more useful and appealing. So, you risk the loss of new leads, sales and brand reputation if you are relying on old website.
Below are some typical problems that can be solved with a new website or redesign.
01 Your website doesn't perform well on mobile phones.
Mobile phones are increasingly used for searching the internet and making purchases by users of all ages. In 2019, mobile devices, excluding tablets, generated almost half of all website traffic globally, according to industry research.
So, your websites responsiveness to mobile phones and devices is essential. If mobile phone users have a bad experience because your website takes too long to load and is inflexible, meaning they have to zoom in and do lengthy scrolling, they will simply look elsewhere and take their custom to your competitors.
Most businesses which re-design their websites for mobile devices see a return on investment through increased sales. In addition, mobile responsive websites make for efficient maintenance because you only have one website to maintain rather than making an additional mobile application. They also rank well on search engines, such as Google, which use mobile-first indexing to rank websites.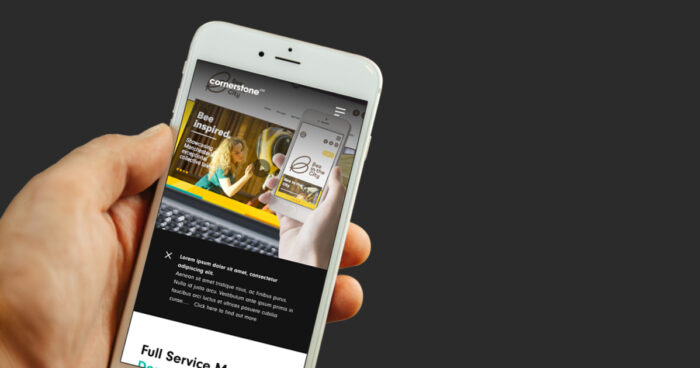 02 Low search engine rankings.
Changes to search engine algorithms in recent years mean that websites with original, high-quality content, such as blogs, are ranked higher on internet searches than those simply with unengaging content packed with repeated keywords.
Written content on older websites designed in the era when keywords were important for SEO is now unsuitable. A recent survey suggests 70% of marketers are actively investing in content marketing.
Likewise, images and visual elements using Flash are now outdated and should be re-designed. iPads, iPhones, Google, Bing and Yahoo do not support Flash. But alternatives are available and suitable for all browsers and phones.
03 Slow page loading.
Speed matters. Research suggests many visitors will simply abandon a website if pages take longer than three seconds to load. Many users expect a page to load within two seconds and will become frustrated if they are left hanging around.
The first five seconds of page-load time have the highest impact on conversion rates, according to research by Portent. It said conversion rates drop by an average 4.4 per cent with every additional second of load time.
Slow page loading also hits your website's search engine ranking, meaning you are less likely to be visible to new target customers searching the internet.
So, take action. Website developers can improve your website loading speeds in many ways. Once you've got a fast-loading website, you'll retain visitors, create a much better user-experience and make visitors more likely to become your customer rather than a competitor's.
04 Website visitors don't stay for long or convert.
Analytics reveal how long website visitors stay on your site, the average page visits per viewer and if your website experiences high bounce rates. If visitors are finding little of use or poorly engaging with your website then look for a redesign backed by quality user experience design and customer driven insights
Similarly, if conversions are weak you should review the website. Conversion opportunities can be increased by good website planning and design with target audiences, personas and goals given serious consideration.
When designed well, you should see a good return on your website investment with increased traffic, leads and ultimately sales enquiries.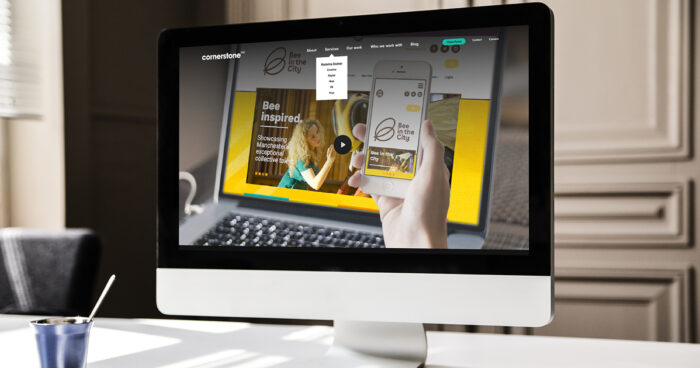 05 Design looking old and cluttered.
Website design, like mobile phones and social media, is constantly evolving. Websites built a few years ago can now look neglected, amateurish, tired, incomplete, confusing, messy or just down right ugly.
Design elements such as menus, panels, typography, colours, branding, photography and infographics need to be updated. Likewise, written content, such as dates, blogs, testimonials and case studies, or other elements such as music, needs to be relevant and contemporary.
Current websites have cleaner design and easier navigation for good user-experience. A well-designed website will build visitor trust in your business.
New features can also be added such as e-commerce platform or video playback.
So, you should see a strong return on investment in good website design.
06 Difficulty in updating or maintaining website content.
New website content management systems make it much easier for businesses to update their content – rather than depending on expert website developers to make changes using code. If you can't update basic content easily, then it's time for a new website.
Modern content management systems enable your staff to keep your website maintained, relevant and up to date for internal and external users. So, redeveloping your website with a good CMS means your marketing team can easily amend content whenever they need. No hassle or delays.
07 Your business has outgrown your website.
Businesses often develop in ways which older websites do not reflect. A website built a few years ago may no longer suit your business. staff or customer's needs for now or the future.
Do visitors struggle to find relevant pages or content? Is the navigation too long? Is the website missing key calls to action? Is the positioning or tone of voice wrong? Do staff struggle to use it or update it? Have your internal systems evolved so far that your current website can't easily integrate with them?
A new website tailored for your businesses latest needs and demands can help your business's growth, internally and externally.
08 Your brand positioning has changed.
Your website is a key asset within your business and pivotal to communicating the right brand message. If its appearance and tone doesn't reflect your current target audience, messaging and market positioning then it needs to be updated. Your website should be at the centre of your online activity, representing your organisation in the very best way and performing many valuable functions in the correct manner.
09 Your industry has changed.
Every sector undergoes change and your website should be able to reflect those changes. Certain products, services or techniques rise or fall in popularity, or new ones emerge. If your website can't reflect and adapt to change, then get a new one.  If your website is older than five years, it's very likely that a number if updates will be needed.
10 You're missing out on data collection and advanced digital marketing.
Modern bespoke websites can be really valuable tools for all your marketing and communications needs including data collection, targeted email campaigns, email automation and marketing personalisation. (See our other blogs on these advanced techniques.)
If your website is unable to support such these, it's time to invest in a redesign to take your marketing activities to much higher levels.
11 You're embarrassed by your website.
An outdated website with any of the issues listed may cause you embarrassment. You may avoid directing people to visit it or make excuses for it. If so, you definitely need a re-designed website.  Don't avoid it.
Businesses and organisations are expected to have a strong online presence with a good website. Outdated websites are deterrents to new enquiries, prospects and sales. They also weaken your brand and credibility, which is really important to new website visitors.
Having no website or an outdated website is not a credible option. All organisations should have a good website tailored to their specific needs, both internal and external. Good websites bring multiple benefits, opportunities and efficiencies across any business.
Want to discuss the options?
Want to consider the way forward for your website needs? Get in touch with us for a chat over the phone or on Zoom, if that suits you better.
We offer a full range of website services including development, user journey and experience analysis and other digital media services.
By Gillian, PR Manager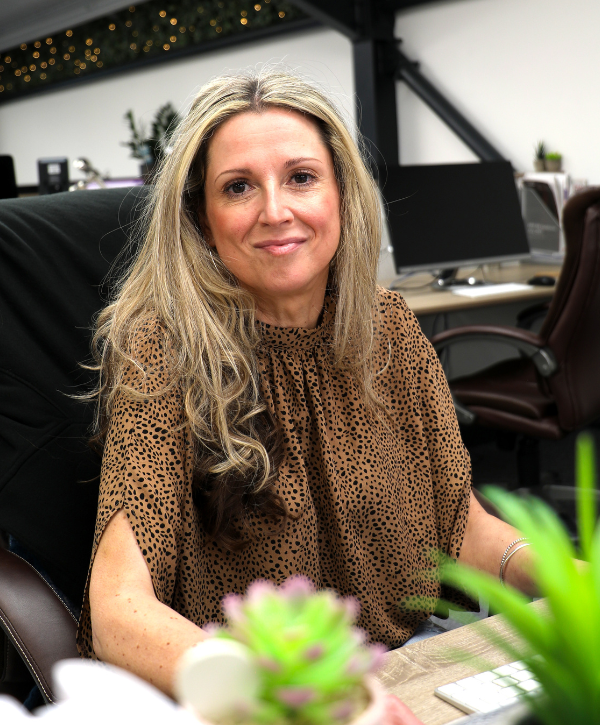 Gill has been a journalist for way longer than she cares – or dares to remember. Formerly a news reporter, feature writer and beauty columnist working for newspapers across Greater Manchester, the switch flicked, the light came on and she headed straight for PR. Gill works across a number of sectors including health, pharma, leisure […]
Find out more about us