Putting the power of communication in your own hands – allow us to introduce to you InnoScreen
10 minute read
Capture your audience's attention
Allow us to introduce you to InnoScreen – a web-based, digital signage solution that allows businesses, brands and organisations to tailor their communications to their target audience via strategically positioned smart TV screens or digital signage screens.
We've developed this innovative, accessible, and cost-effective digital signage software with so many clients embracing digital technology and telling us of their desire to communicate with stakeholders on the premises.
It doesn't matter what sector you're in – leisure, retail, health, manufacturing, pharmaceutical or food – excellent communication is paramount when it comes to customer and stakeholder satisfaction.
From receptions and waiting zones to office social spaces, retail areas and restaurant settings, with our InnoScreen solution you can broadcast your messaging and crucial information to the right people – often a captive audience – at the right time. All you need is a basic internet connection.
Bespoke to your business and brand strategy, our InnoScreen platform literally puts the power of communication in your hands. And while it gives you extreme flexibility and autonomy over the content, we're with you every step of the way when it comes to aligning your output with your marketing strategy by assisting with asset creation – be it imagery or video.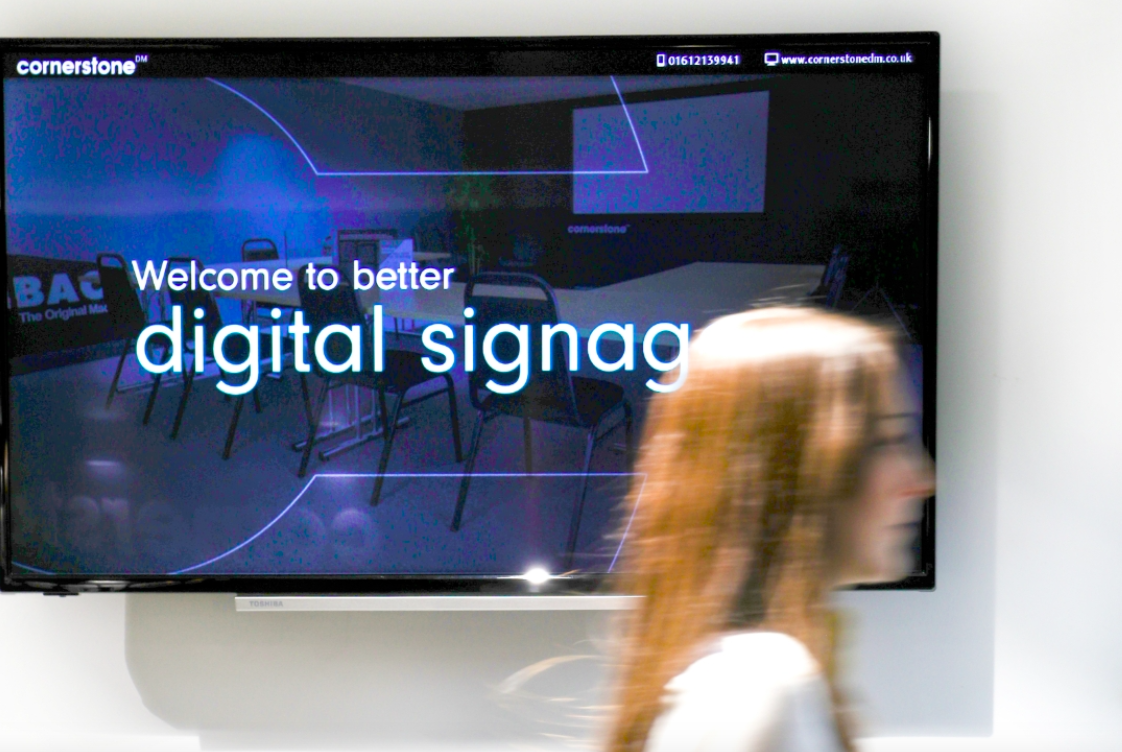 We provide all the expertise you need
If you don't already have digital signage displays and smart screens, we provide the expertise when it comes to supply, installation and maintenance.
As an InnoScreen user, you'll be given a client admin account which will enable you to create and customise your campaigns using uploaded assets: including videos (MP4, Youtube and Vimeo), images, pre-designed and branded slides, as well as the ability to use our rich HTML builder, allowing for various assets to be built within our platform quickly and easily.
By simply dragging and dropping the assets you want to use, you can generate single or multiple feeds and control the location of those feeds if you have multiple screens.
You can discover more about our accessible and cost-effective InnoScreen platform here
Here's the science (well, sort of…)
Don't worry, InnoScreen isn't complicated. In the slightest. We've done all the hard work for you.
You may already have screens in place, if not where you position them is entirely up to you – we recommend areas of high footfall, receptions, waiting rooms or street-facing window displays.
By simply dragging and dropping the assets you want to use, you can generate single or multiple feeds and control the location of those feeds if you have multiple screens.
You can control users, slide duration time, campaign launch dates and times, content, orientation (landscape or portrait) and most importantly, tailor messaging to a specific need, be it planned or reactively at the drop of a hat.
The platform has been developed specifically to simplify the user experience, ensuring campaign creation is straightforward and efficient.
Why small screen?
It's no secret, communications to all audiences need to engage and resonate.
You could choose to believe that fact is driven by the unrelenting digital age, an increasingly impatient demand for instant, much briefer communications fuelled by the habit of scrolling mobile devices on the move.
And while that does play a part, the truth lies in our pre-programmed auditory and visual sense.
Brains are wired to remember imagery. Hear some information and research shows that three days later you'll only remember 10 per cent of it. Add a picture, and you'll recall 65 per cent, according to Brain Rules by John Medina, a US-based molecular biologist focussed on the development of the human brain.
Therefore, movement and sound are proven to be much more effective in conveying efficient messaging and that's exactly what InnoScreen is designed for.
In addition to the fact retail industry research reports almost 70% of surveyed customers say digital signage would make them more likely to purchase advertised products1, it can increase sales by 29.5% and encourage up to 30% more customer browsing time, it's certainly a trend business can't afford to ignore.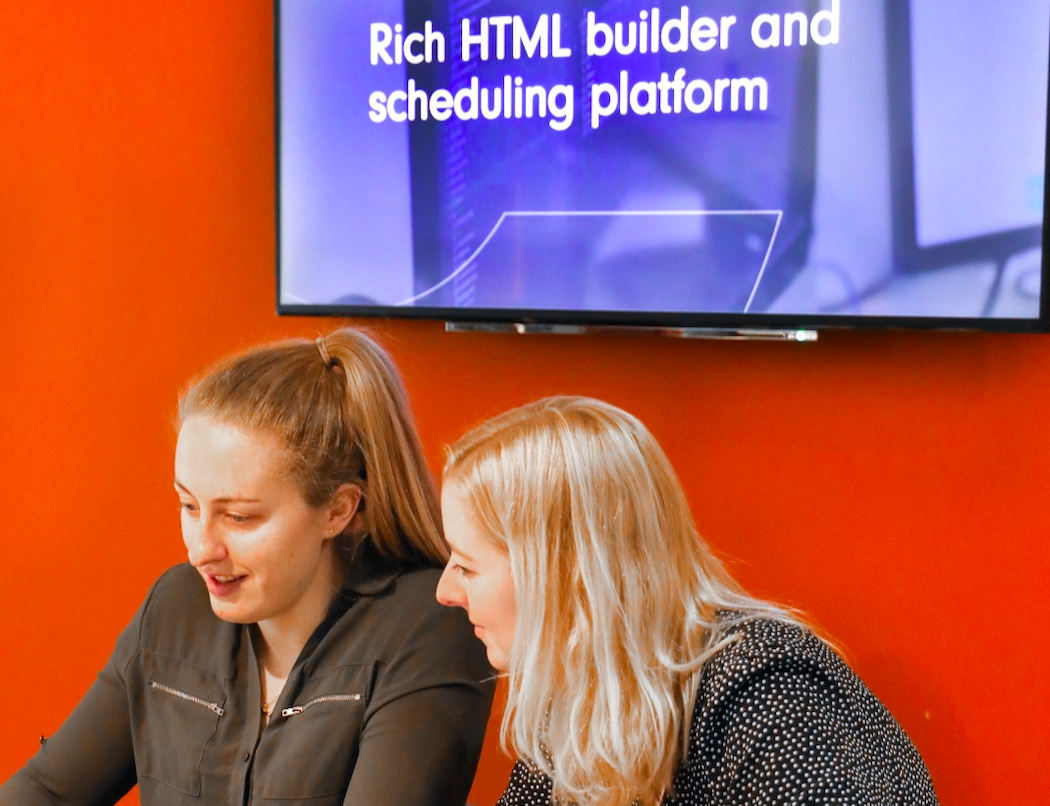 By Nigel, PR & Copywriter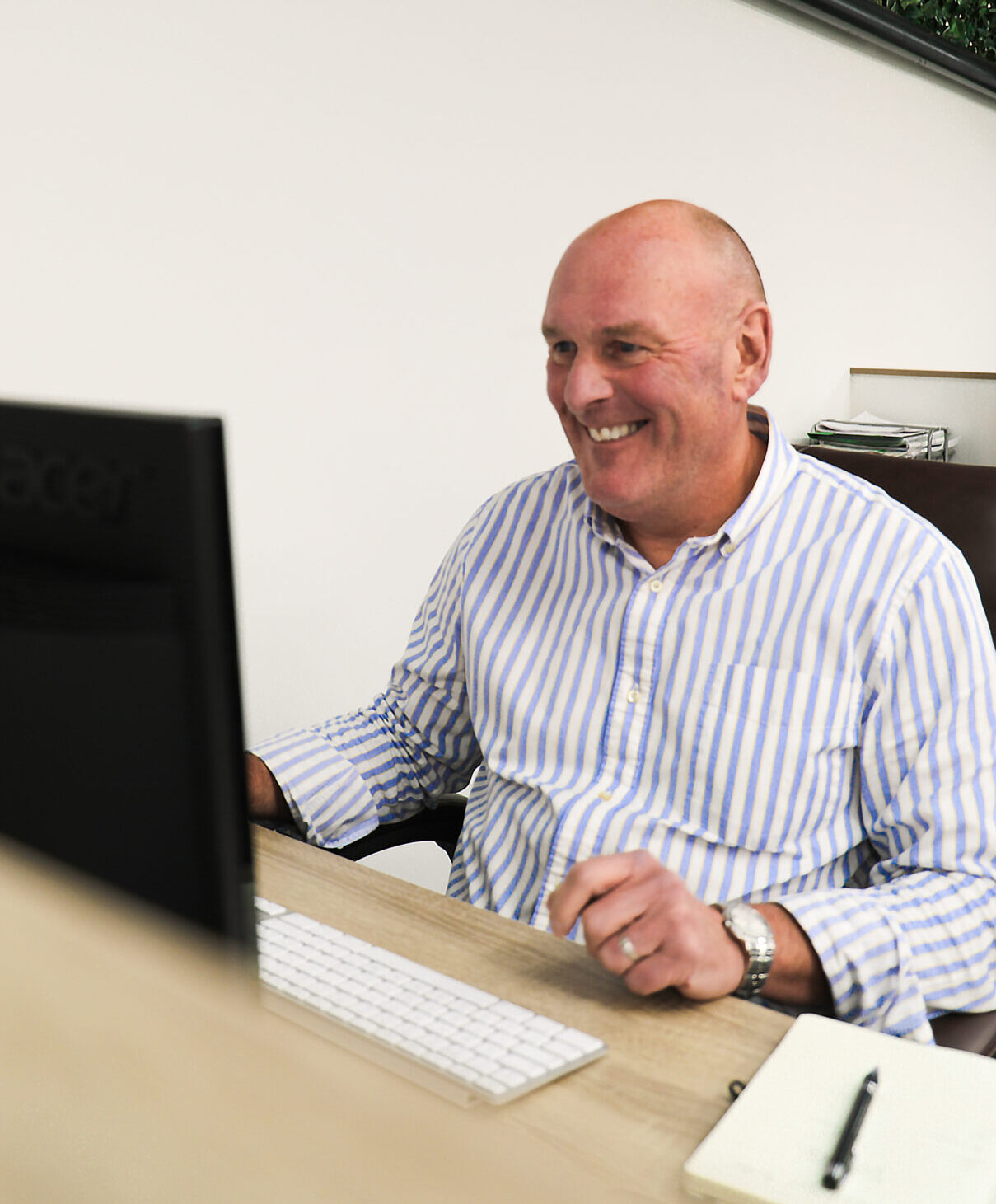 Nigel has been a journalist since the days of typewriters (not even electric typewriters)! He has edited several weekly newspapers across Greater Manchester, been the editor-in-chief of several more and edited a daily newspaper in Northern Ireland. He came home to work on the former Greater Manchester regional TV station Channel M. Having dropped the […]
Find out more about us