How to optimise website page experience.
10 minute read
Google defines page experience as:
"…a set of signals that measure how users perceive the experience of interacting with a web page beyond its pure information value."
As of August 2021, Google will now be using the page experience signals as ranking factors.
So how can you optimise your website's page experience to rank on page one of Google?

Let's look at accessibility issues and how society is adapting in a bit more detail.
This report checks for any hacked content, malware, unwanted software, or social engineering.
Make sure your site is mobile friendly.
We all know that Google ranks websites mobile-first, so if your website isn't built with mobile in mind you'll be lacking on a key page experience signal!
Say goodbye to intrusive interstitial content.
If you use interstitial content that stops a user from immediately accessing your content, this can be problematic for mobile users on smaller screens.
This includes:
Pop ups that cover main content
Standalone interstitial content that the user has to 'accept' before viewing main content
Layouts where the above-the-fold position of the page looks like a standalone interstitial and the main content is underneath the fold
It does not include:
Any cookie usage policies or pop ups in response to legal obligations
Login dialogs on private sites
Banners that are a reasonable size and easy to dismiss
Core Web Vitals
And this is the big one. The one that Google has only recently included in page ranking signals and will have a big impact on your rankings.
Core Web Vitals focus on loading, interactivity, and visual stability.

Largest Contentful Paint (LCP) measures your websites loading performance. You want to be aiming for the LCP to occur within 2.5 seconds of the page initiating load.
First Input Delay (FID) measures the interactivity of your site, more specifically the time from when a user first interacts with an element to the time the browser starts processing the event in response to the interaction. You want to be aiming for a FID of less than 100 milliseconds.
Cumulative Layout Shift (CLS) measures visual stability. You know when you're reading a webpage and then suddenly something shifts, and you lose your place? It's annoying. It's also poor CLS. You should be maintaining a CLS of less than 0.1. This is calculated by the sum of all individual layout shift scores for every unexpected layout shift that occurs.
So now we know what the new Core Web Vitals are made up of, how do we measure them?
Fortunately, there are loads of free tools out there to help us understand individual website scores and point us in the right direction to start optimising our websites' Core Vitals.
Try using one of the below to check your website:
For quick insights, you can also install the Web Vitals Extension or the Core SERP Vitals Extension which not only give you insight into your own website, but a sneaky look at your competition too!
If you want to understand more about how to optimise your website's page experience, feel free to get in touch with our team on 0161 213 9941 – we promise we'll ease up on the acronyms!
By Jess, Head of Digital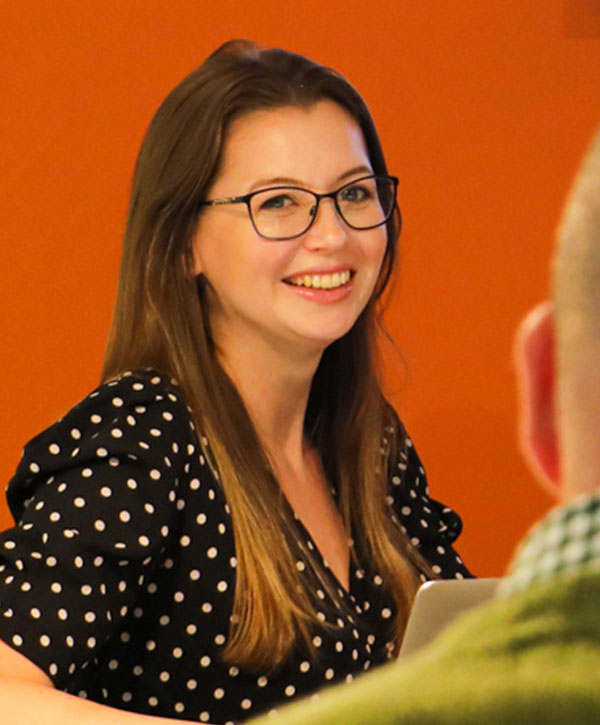 Jess joined Cornerstone as an account executive in January 2017 following freelance roles within marketing and PR fields. Exploring her passion for all thing digital, Jess embarked on several training courses and became Cornerstone's dedicated digital marketer within 12 months of joining the Cornerstone team. Jess gets involved in all digital work at Cornerstone including […]
Find out more about us