Make your business heard with a tone of voice that's proud to be loud.
5 minute read
You've heard of setting the tone, right?
Establishing the mood, creating the atmosphere, developing a personality and attitude?
Well, it's just the same for a brand or business.
However, establishing your tone of voice – ToV, as it's known in the trade – can often be a little tricky. And getting it wrong, well that's somewhere you really don't want to go.
As individuals we often do it all the time to suit the mood or situation.
We're able to adapt our voice and tone quickly to suit a situation – even though at times our emotions may get the better of us!
But when it comes to marketing, we aren't afforded that luxury or ability.
Customers and consumers will make a snap decision on whether or not they like a brand or businesses communication – and if they don't, you're in trouble.
If you don't get the pitch and tone right in your customer facing messaging, at best you're missing a trick.
At worst you're indistinct from competitors and you're not developing those fundamental relationships which help people emotionally bond with your brand and ultimately buy in to what you're selling. Here's a great quote from the American poet, author and activist, Maya Angelou:
And that really sums up a good ToV. "It's not what you say, it's how you say it."
Your messaging shouldn't just be informative, it should make the reader feel something.
A ToV is crucial to all forms of your communication.
In fact, many agree it can make or break a business in today's competitive marketplace.
It's based on the core values and ethos of a business – if you like, it's your brand's personality and sets the foundations for how you connect and how you're perceived.
It should tell your brand's story eloquently and communicate its personality and culture consistently.
A ToV also demonstrates how comms should be written and includes dos and don'ts and a style guide to aspects such as grammar.
Once you've constructed and established, a good ToV, it's there to guide everyone within the business, across all your communications, for a long time to come – although it should always evolve in-step with your organisation.
ToVs that smash it.
Some believe consistency is key, some think a 'human' or emotional element is THE essential, while others insist 'uniqueness' is the fundamental factor.
We believe the truth lies in all of the above. Crafting it to encompass that perfect storm is the difficult part.
We often find it helps to think of the brands that really resonate with us personally when it comes to developing a ToV for a client.
That way you can really identify what it is that makes you like that brand and how it makes you feel. That helps you to identify the strong characteristics of your brand.
Microsoft may be at the cutting edge of global technology but, surprisingly, its over-riding ToV is 'simple and human'.
It shouldn't really be a surprise.
To its customers it says, 'we may be digitally stratospheric but behind it all we're people, just like you, and we're here to simplify life'.
Branded by Branson, Virgin Mobile employs the same 'cheeky' ToV as seen throughout the Virgin realm.
But in a crowded mobile phone marketplace it uses a balance of five main rules to keep it distinct – positivity, simplicity, being human, humorous and staying fresh.
Mailchimp is another much-cited example.
While its voice is consistently 'plainspoken, genuine and dry-humoured', it changes the tone in response to their audience and situation.
And as for their logo Freddie, he hasn't been given a voice at all. He simply smiles, winks and gives the occasional high-five!
How to make the ToV magic happen.
Establishing your brand's personality and characteristics is one thing. Transposing them into powerful and emotive messaging is another.
A skilled copywriter is your best bet here.
---
Well-written, creative content cleverly interwoven with your brand's personality tells your customers who you are and what you believe in.
---
Smoothie brand Innocent Drinks is credited with having some of the best copywriting around.
It's simple, playful, witty and authentic.
From their 'bananaphone' helpline to their no-nonsense ethical messaging: 'We know it sounds a bit airy-fairy, but we strive to do business in a more enlightened way' – it has an ability to resonate with everyone and you can't help but smile when you read it.
Talking the talk and walking the walk.
We thought we'd give you a little insight into Cornerstone's ToV which has recently evolved ahead of our new brand launch.
Essentially our personality hasn't changed, and never will, but it was a good opportunity to define and refine some characteristics to reflect our recent growth and the direction we're now going in as a full-service creative agency.
Right from Cornerstone's attic-based infancy where MD David started the business, being ethical and authentic was a founding element.
This translates as being effective and honest, providing quality outcomes for our clients and being responsible in everything we do.
---
And we're down-to-earth. Even though we operate in an industry sometimes perceived as pretentious, that's not us. We're practical, realistic and offer real substance.
---
"Our tone of voice has pretty much stayed the same over the years," says David.
"But we've recently solidified our characteristics and direction in the face of a growing team to ensure consistency when it comes to our comms both internally and externally."
"An honest, ethical, down-to-earth approach is key for Cornerstone.
"We're always prepared to go the extra mile, we do a better job than many of our competitors and we put our heart and soul into everything we do. We want to communicate those values in all our messaging.
"For a business of any size or scale, tone of voice is critical.
"Many organisations have so many people internally writing their comms, from sales and marketing to social media. If there's no tone of voice in place, or they're not made fully aware of it, the customer experience becomes fragmented.
"It allows comms to be standardised and consistent, conveying those all-important mission values and it's what makes a business unique.
"Harness the power of the written word in the right way and you can truly elevate a business.
"Done badly it can destroy even a good business."
Looking to tighten up your brand and talk the talk? Get in touch with our team today!
By Gillian, PR Manager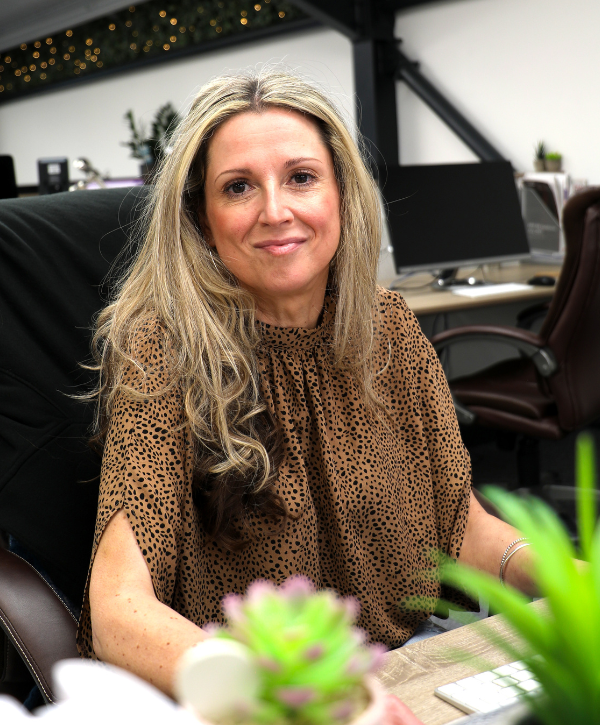 Gill has been a journalist for way longer than she cares – or dares to remember. Formerly a news reporter, feature writer and beauty columnist working for newspapers across Greater Manchester, the switch flicked, the light came on and she headed straight for PR. Gill works across a number of sectors including health, pharma, leisure […]
Find out more about us