Michael Ward Limited (MWL)
Giving a new corporate identity a full serving of full-service
As a full-service agency, our talented team offers a smorgasbord of experience and expertise that clients can choose from to boost their business or organisation.
Sometimes they only want a small portion of what we offer – a new website with fresh designs, for example. Sometimes though, we get to bring together the full spread of ingredients that make us one of the north's leading creative agencies.
That happened when a word-of-mouth recommendation from another client led to us creating a new corporate identity for a North West-based business with a rich heritage and nationwide profile in the refrigerated transport industry.
Michael Ward Limited (MWL) is fast-approaching half-a-century in business following its inception in 1975 serving transport clients such as refrigerated fleet managers, fleet engineers and owners, supermarket suppliers, chilled and frozen food and pharmaceutical distributors.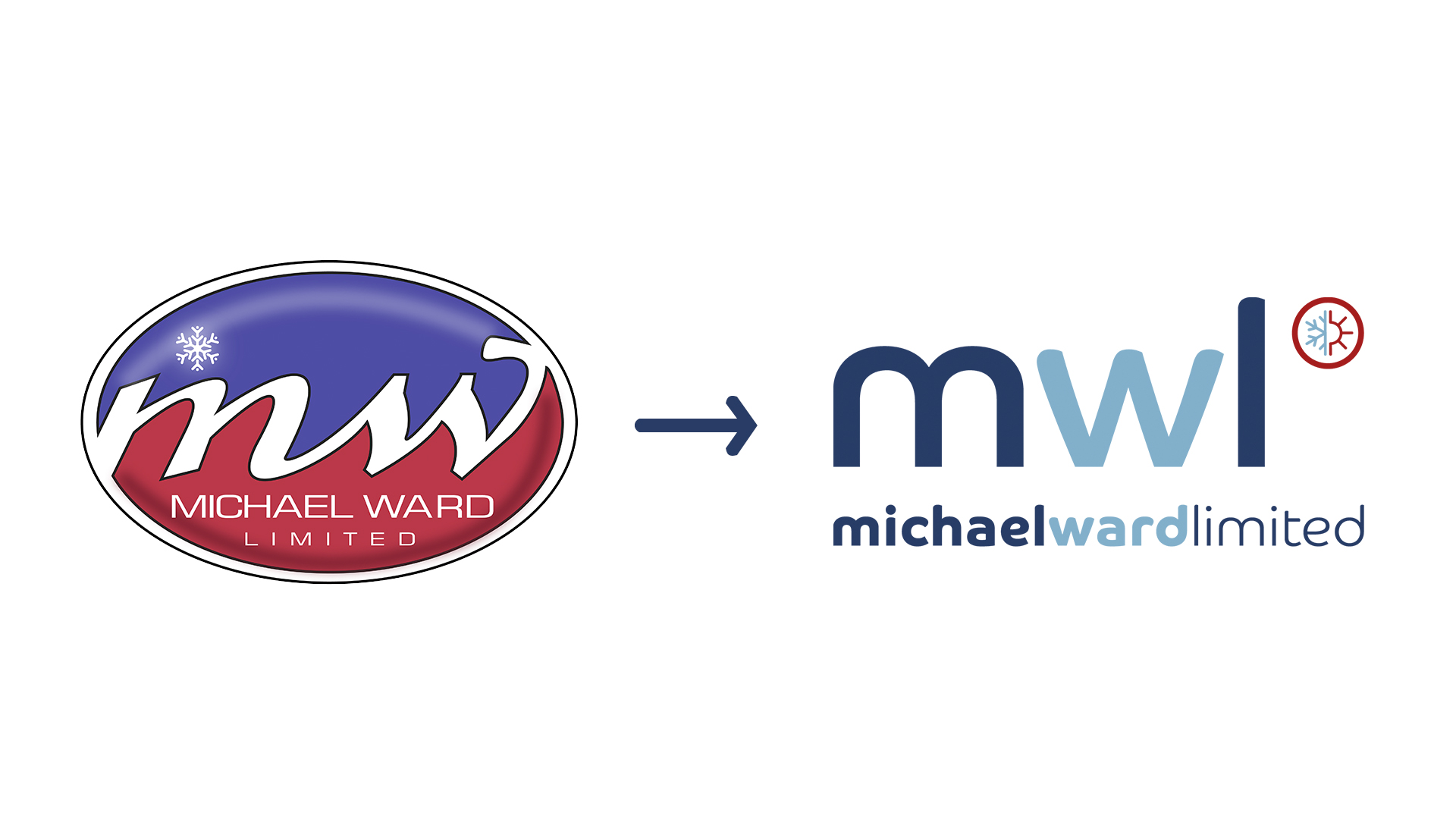 Creating an identity fit for purpose
The excitement was palpable as we took stock of what Michael Ward Limited wanted us to create for them:
A new brand identity with matching livery for its fleet of 20 vehicles.
A re-designed, re-written and SEO-optimised website with site maintenance.
Digital marketing and social media strategies, support and execution.
PR and imagery to spread the news.
The brief literally touched every one of our services – marketing strategy, brand strategy, design, web, digital, SEO, social media, print and signage, and PR of the digital and B2B variety.
MWL was looking for a brand that was simple, accessible and relevant. Our work was to position the business as a leader in its field.
We didn't want to lose sight of the firm's rich heritage and formidable reputation among existing clients, its excellent products, services and expertise, and we wanted to maintain its friendly, customer-focused and approachable image.
We began with a brand workshop for MWL staff, who stressed the firm's name was an asset given its heritage but could shorten to MW or MWL as that was how customers often referred to them.
Blue remained as the dominant corporate colour but in richer tones while occasional use of red was joined by green to reflect the firm's environmental awareness. The colours were reflected in the new website, with sharper content and improved imagery, and in the new livery for the fleet.
Overall, we felt that individual divisions should all sit under the over-arching Michael Ward name and branding. Being part of a bigger, over-arching brand would inspire confidence and help business development. Trust in existing divisions could encourage customers to transfer to others. The new identity was born.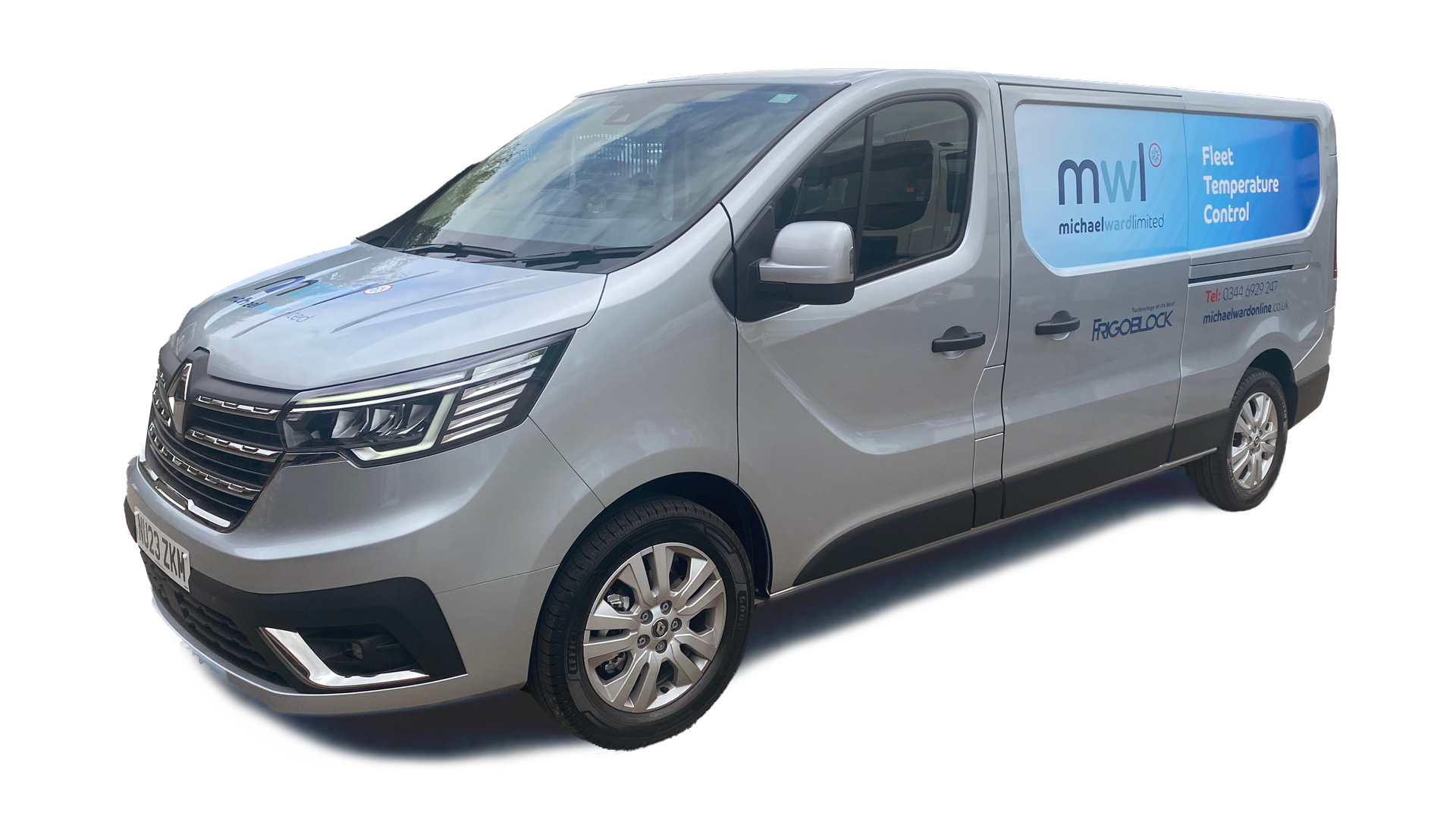 Aligning our digital expertise with the new identity
The importance of digital marketing – versus traditional methods – was aligned with the new identity, as we helped the business understand the growing importance of digital marketing and social media.
A digital strategy designed to increase awareness of the new corporate identity, and generate leads for MWL, was devised by our Head of Digital, Jess, and has been executed to perfection by members of her team, particularly digital marketing apprentice Madeline and SEO expert Harrison.
Our digital exploits on behalf of MWL have produced some stunning results, especially on LinkedIn, the firm's priority B2B channel.
Here's a snapshot of statistics* for one six-month period of LinkedIn activity:
908% increase in impressions (year-on-year YOY)
888% increase in social actions such as likes, comments and shares (YOY).
924% increase in clicks (YOY).
72 new followers in the same six-month period.
Almost two years after its redesign and SEO optimisation, the MWL website continues to go from strength to strength. At the time of writing, the latest monthly statistics* for the MWL site show there were 791 sessions, a 17% increase year-on-year. Other statistics included:
Organic traffic increased by 20%.
Overall traffic increased 17%.
(*Source: Google Analytics)
Users spent an average of 1 minute and 19 seconds on site (+8% YOY) and viewed 1.54 pages per session on average. Organic search traffic increased 20% YOY with searchers spending two minutes and 16 seconds on site with a low bounce rate of 32.93%.
In the same month, MWL gained a top 10 Google ranking for 'cold room installation', and its LinkedIn page showed a growth of 14% with strong engagement rates. Our other digital work includes email campaigns and newsletters.
While the impressive work of the digital team continues with a strategy to improve MWL's Facebook and Twitter statistics, we've not forgotten there is still a significant role for print marketing materials, such as brochures, and PR for local and regional news and business media, and national trade media.
Some of our most recent print work for MWL is a careers brochure distributed at college job fairs, which you can also find on the MWL website here.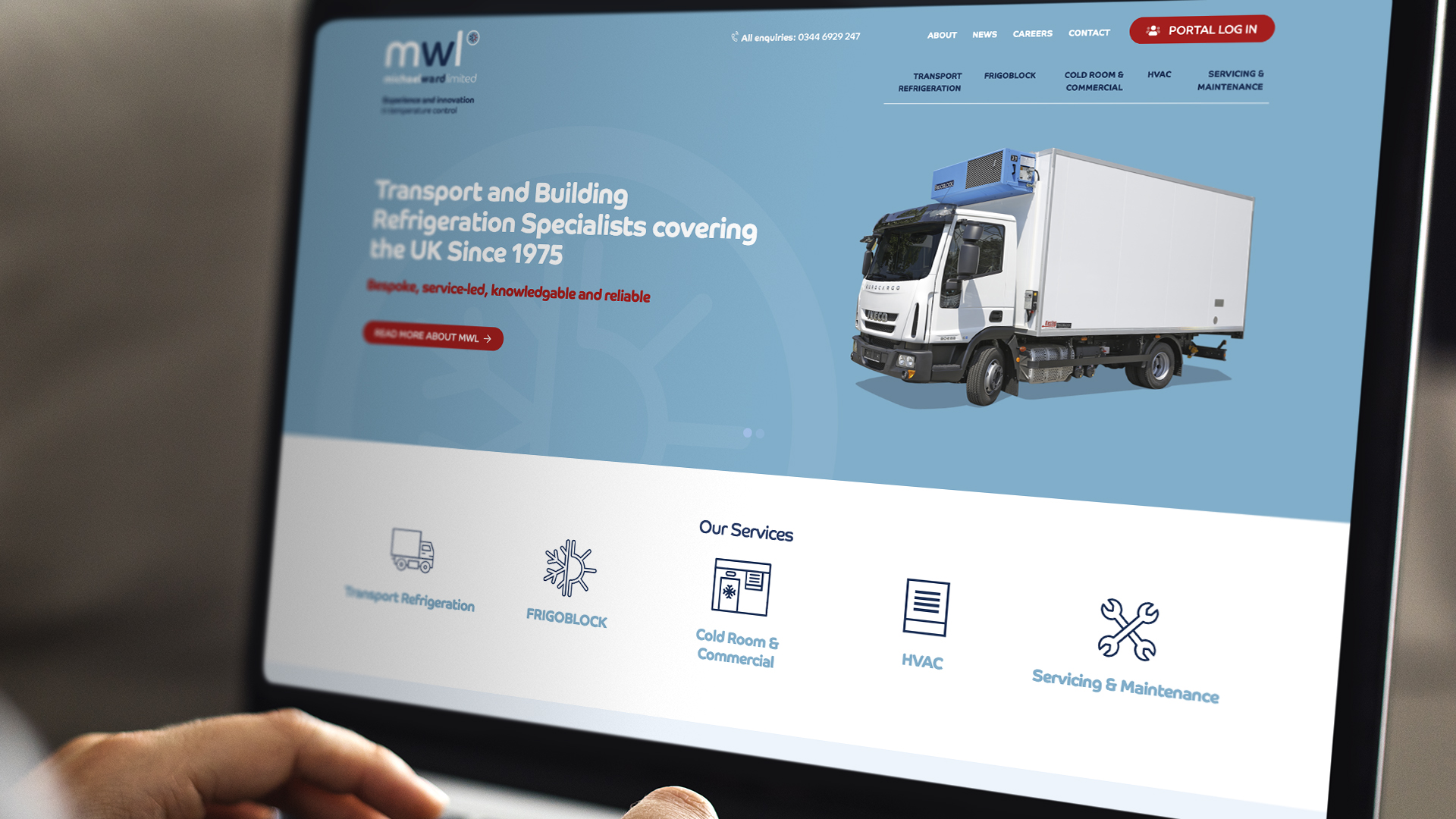 FRIGOBLOCK – delivering for MWL and the planet
A 30-year partnership between Michael Ward Limited (MWL) and FRIGOBLOCK electric fleet refrigeration systems is going from strength to strength with demand for sales and servicing booming.
FRIGOBLOCK manufactures all-electric transport refrigeration systems that work by converting waste and kinetic energy into electrical energy from a vehicle's engine, delivering it to the electric refrigeration unit to cool the load space.
This avoids the need to use a separate diesel engine, thus keeping harmful CO2 and noxious emissions to a minimum and taking away the need to burn additional fossil fuels.
Since upgrading to direct importer, sales and service status, the business has seen orders flourish, and is actively recruiting refrigerated transport engineers such is the demand for fitting, servicing and maintenance.
The latest orders to land include a deal to supply and fit 71 FRIGOBLOCK units to delivery vehicles working on behalf of a well-known UK pub chain, hot on the heels of an order to supply and fit up to 25 units for a Lancashire-based food distribution company.
It's stories like this that really whet the appetite of our talented and experienced PR team. Our press release about this exciting development for MWL was given blanket coverage by the refrigerated transport media, including Cold Chain Federation, Refrigeration Industry, and TCS&D (Temperature Controlled Storage and Distribution) magazines and websites reaching a combined (niche) audience of approximately 40,000.
Equivalent results were achieved when we publicised MWL's new identity and the appointment of a FRIGOBLOCK consultant, bringing the total audience reach to approximately 80,000.
And, of course, excellent coverage of this kind supports our digital strategy, with us able to publicise the PR success on MWL's social channels. Win-win!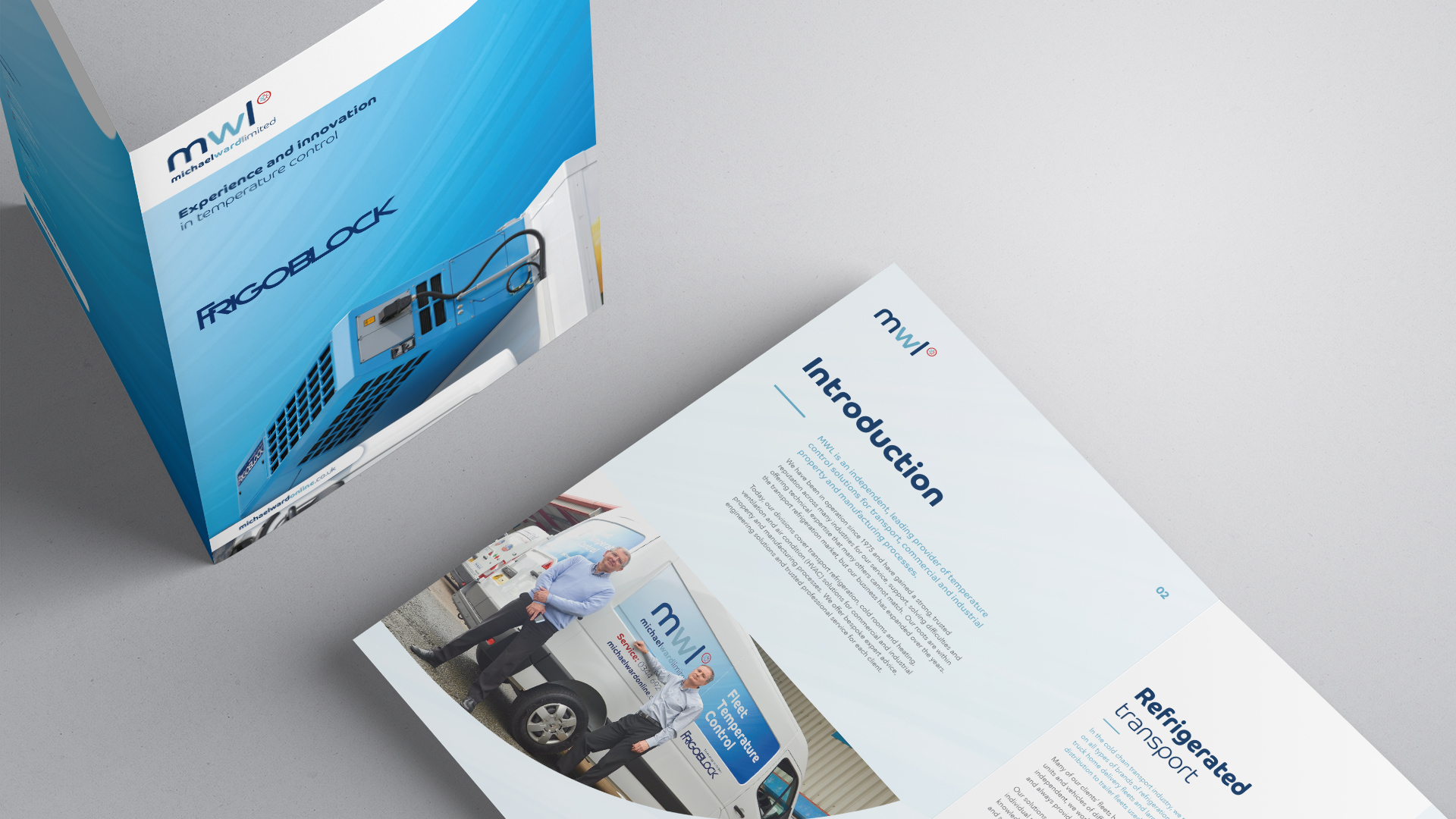 A word from our MD David
"We were pleased to have Michael Ward invite our agency to work with them on its rebrand, repositioning and overall marketing strategy following a recommendation from a past client, who'd had a positive experience with our team.
"We took the time to understand Graham and his team's needs, their business objectives and ambition, and the competitive environment they were operating within. Taking that insight, coupled with a lot of research, the project has helped accelerate the brand and generate positive growth for MWL within their sector, and we're proud of the finished result.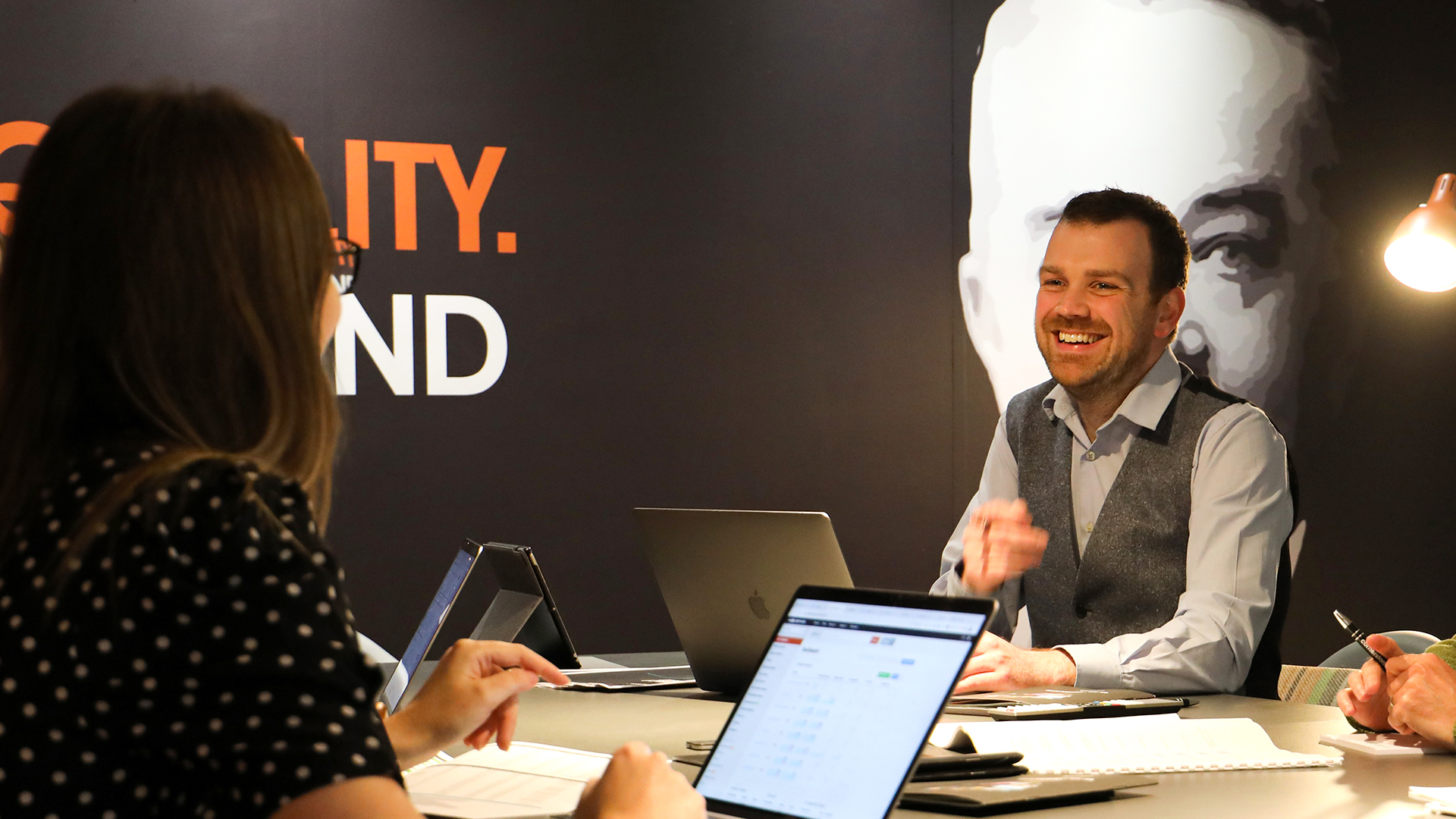 Get in touch
If you are interested in harnessing the experience, expertise, professionalism and creativity of Cornerstone DM to benefit your business or organisation, get in touch here.