Site hoarding
Site hoarding panels are a great way of protecting your building or development, but they're also a great advertising or promotional tool, making them a high impact, low cost solution.
But there's more to site hoardings than simply publicising and protecting construction and development sites. They have many other uses too – pointing the way to site entrances, show homes and marketing suites, providing general directions, and communications, for example.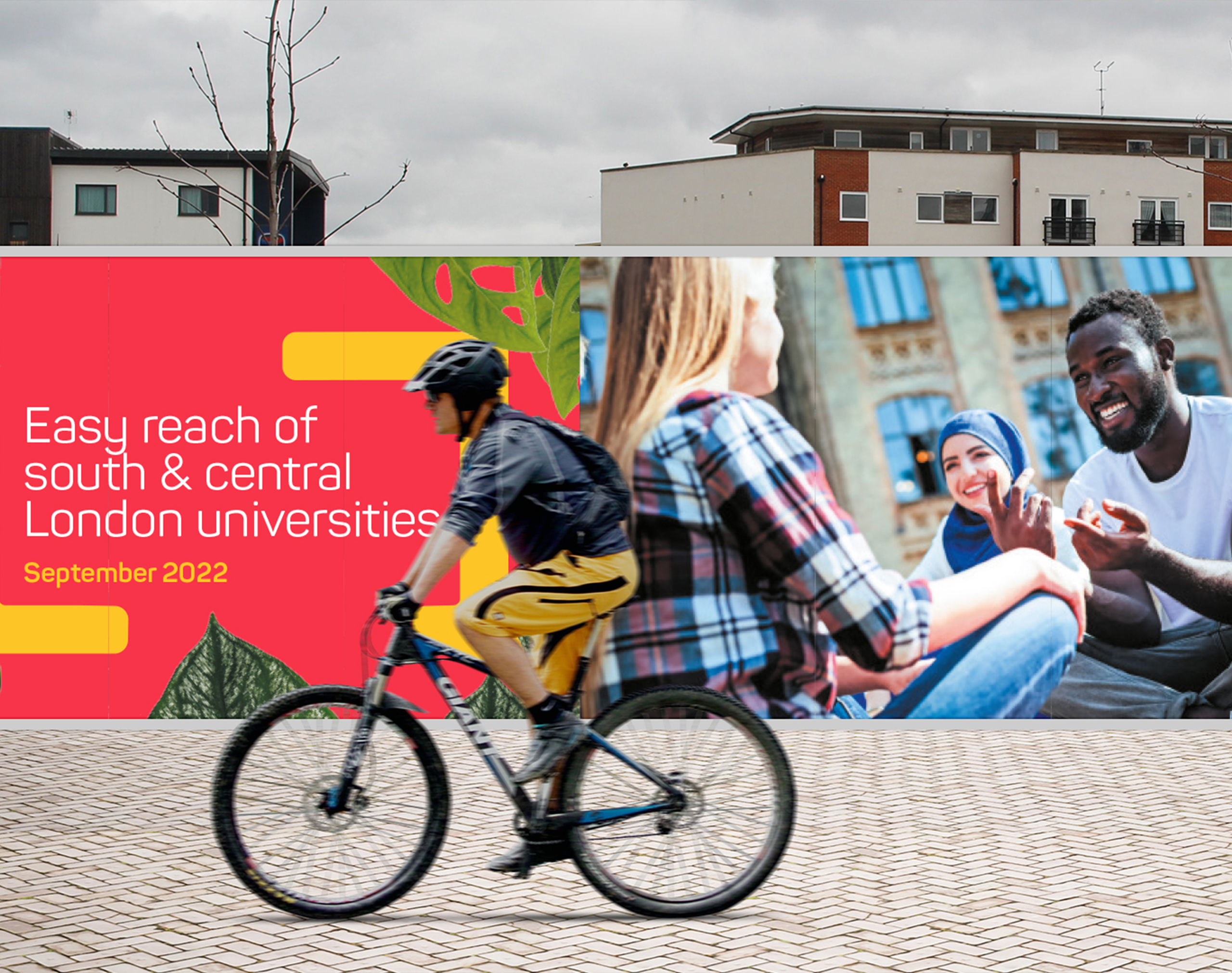 We've mentioned construction and development sites, let's look at some other typical applications:
Outdoor venues and events
Retail sites and refurbishments
Shopping centres
Wherever you want your site hoarding, and whatever you want it to do or say, we can do it.
What to expect from site hoarding
Our hoarding board print production services offer top-of-the-range print quality, colour intensity and vibrancy with perfect finishing to make the strongest and longest lasting impact on your site.
All hoarding fascias are printed at high resolution, with vibrant inks to make a real impact and leave a long lasting, stunning presence.
Our range of hoarding boards are typically applied on 1.2m x 2.4m aluminium composite boards, which are 3mm thick. We do, however, offer a range of sizes, shapes and materials, including Correx and Foamex.
No job is too big or too small – we can produce whatever you want and fit it to any type of site, from level areas to sloping and curved sites.
We can provide matt, gloss and anti-graffiti laminates for all applications, and can colour match anything required to match existing or old hoardings.
All our site hoarding products are resistant to the elements, are rust-free and do not distort or warp.
We've tried and tested many materials over the years, so you can be sure the products we'll recommend are the best possible for performance, longevity and durability. They are hand chosen and quality assured, meaning a hassle-free process from start to finish.
Site surveys
We offer a comprehensive site survey service where our installers will help find the right solution to your hoarding board requirement.
They'll take you through installation tips and techniques, to best materials, layouts and formats. We'll ensure your project is well informed, planned with accuracy and initiated with the right materials and products to guarantee a pristine end result.
Our site surveys also consider health and safety and RAMS, advising you on any requirements and measures that may be needed for when installation takes place.
We'll also show you where we recommend panel splits should occur, how best to layout artwork and provide detailed specs on how to supply artwork for production. We also offer a hoarding design service from our award-winning creative studio.
Site hoarding production process
All panels are printed and manufactured at our Oldham base, and are carefully checked for quality and defects before being despatched.
Any issues are rectified before being delivered or installed, meaning that your hoarding will be on brand, to the highest of standards and defect-free.
Each and every panel is checked for colour match and alignment of text/assets, meaning your installation will run without a hitch.
Every panel is named and numbered, and supplied in order ready for installation.
Site hoarding installation
Your job's in good hands – our team is highly experienced, fully qualified and hold all the required CSCS cards and associated training and qualifications.
Our installers are fully insured to carry out installations across the UK. They are based in-house, all work to the same high standards as our production department, take time to consider the site layout and how best to proceed with the least hassle or fuss. All work is checked and signed off, and our installers do not leave the site until you are totally satisfied with the results.
Complementary design services
Investing in good design is critical. Site hoardings are not just about publicising what's going on behind them, they can be used for a call to action, for directions and they can carry QR code links to websites.
As a full-service marketing agency, we are more than capable of including your site hoardings in a full marketing strategy, or a wider campaign, if you choose. We'll make sure your site hoarding is consistent in brand identity and messaging, and any calls to action are optimised. We can make your hoarding as creative, inventive and interactive as your budget allows.
Cornerstone's design team boasts over four decades of combined industry experience and brief interpretation acumen. They are responsible for bringing countless campaigns, websites and printed elements, signage and hoardings to life.
Get in touch today and we'll bring your site hoarding panels to life.