Influence and change PR
Good PR extends way beyond generating visibility and awareness.
It is a powerful tool to persuade, provoke, influence and potentially change behaviour.
Harnessing that power takes tactical skill, expertise and knowledge. It's not a quick fix but it can ultimately reap significant rewards.
Our strategies go over and above to implement creative ways to influence and change. From inspirational storytelling to lobbying campaigns and social influencers, we have a reputation for using creative methods to leverage coverage and engagement that makes a real difference to our clients.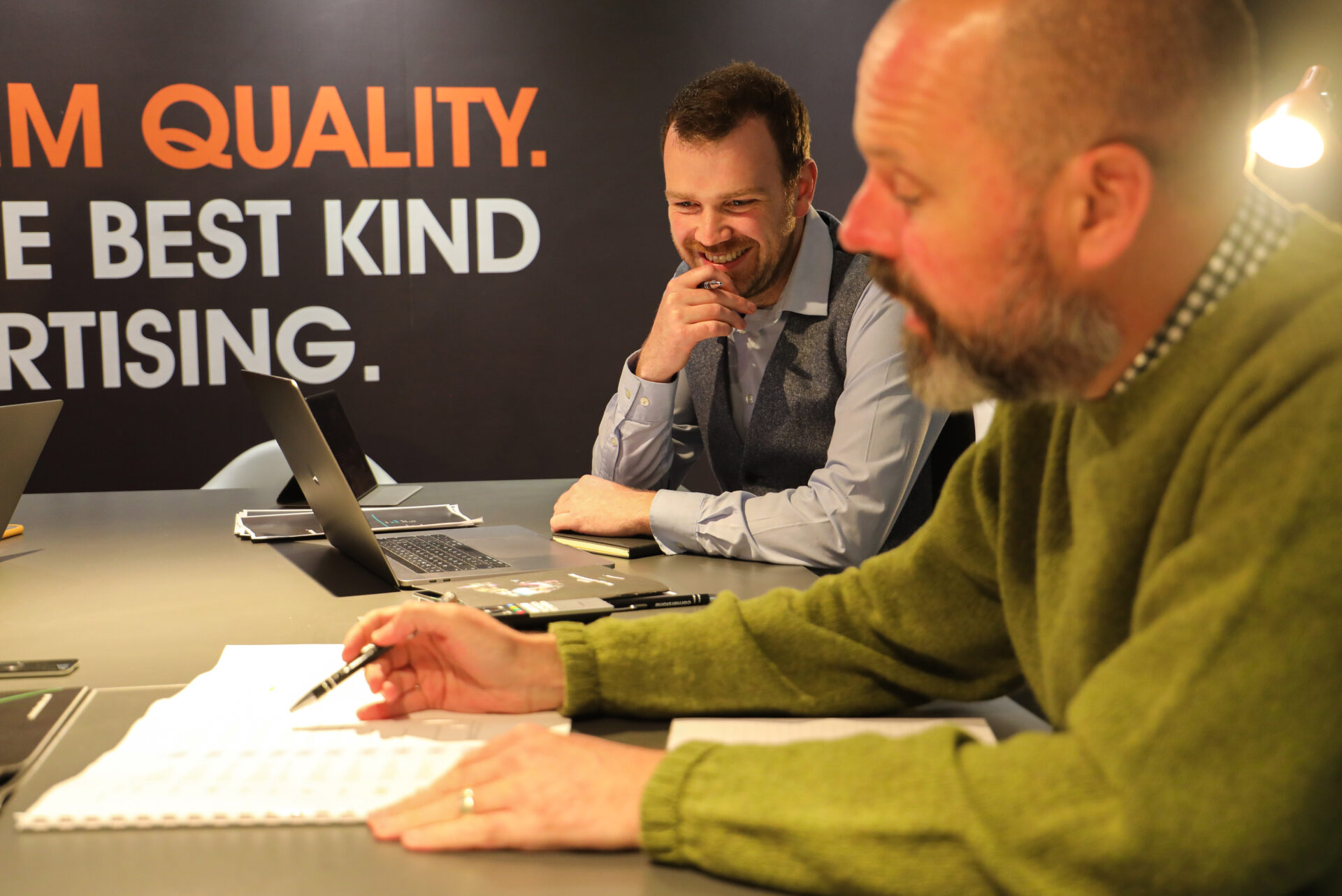 How PR builds influence and change
The Chartered Institute of Public Relations (CIPR) defines PR as follows:
"Public Relations is about reputation – the result of what you do, what you say and what others say about you.
"Public Relations is the discipline which looks after reputation, with the aim of earning understanding and support and influencing opinion and behaviour.
"It is the planned and sustained effort to establish and maintain goodwill and mutual understanding between an organisation and its publics (the audience that's important to a business or organisation)."
Thank goodness they've said it. We haven't the time to contemplate our navels, we're busy making it happen – instinctively, intuitively, innovatively.
It's all about you – and them
We care passionately about how your business or organisation is seen by the audience that's important to you. We'll go to great lengths to share your mission and vision to influence your audience, after all it's not easy getting someone to do something they hadn't necessarily thought of doing.
How do we do that? The simple answer is that there isn't a simple answer – just lots of questions to begin with.
We'll start where we always start – finding out about you. How do you see yourself? How are you seen by your audience/customers? How do you want to be seen? Who do you want to reach? How can we reach them on your behalf? What makes you different from your competitors? Questions, questions.
It's only by understanding you, your business or organisation and its goals, that we can begin to plan how to influence your audience and change behaviours.
How are we going to influence and change?
Earned PR – Commonly known as publicity, earned PR is when a media outlet publishes information about you, your business or organisation because they consider it newsworthy. There's always something going on within a business that's newsworthy even if you don't always realise it, so communication with our PR and account management teams can help unearth the opportunities to put you in front of your audience/customers. Our extensive knowledge and expertise mean we can help develop strategies and content that will increase your chances of earned PR by reaching out to journalists and influencers. This is particularly effective for offering insights, mounting arguments, or explaining a poorly understood issue or position.
Storytelling – There are two sides to every story, so the saying goes. By getting your story across in a clear, professional manner, we can harness positivity, dispel misinformation and position your business or organisation in the place your mission and vision is vying for. Our team of experienced PR specialists have decades of storytelling experience behind them, while our social media team know exactly what you should be sharing and the channels to maximise your exposure.
Peerless publicity – Sometimes having someone telling your story that your audience can relate to can be worth its weight in gold. It's what we call harnessing peer power. Our 'Voice of the Customer' strategies get right to the heart of what your public think about your business or organisation, and what it has to offer – including the good, the bad and the ugly. This can influence change in your own organisation, but it can also be used to influence your audience – especially as the consumer sees it as coming from 'someone like me'.
Using publicity in marketing – We are a marketing agency after all! Sometimes it's hard to tell where PR ends and marketing starts, or vice versa. Rest assured, as a full-service marketing agency we have all bases covered to get the best results for you. So, how do the two combine? It could be as simple as using a customer review extolling the virtues of your products or services in an advertisement for your business. Using insight gleaned from earned media and combining it with paid media – an advertisement, for example – is an incredibly powerful combination, so trust us to create a compelling campaign on your behalf.
Influencing change
Influencing change within an organisation is not an easy feat. It's not cod psychology to say everybody reacts differently to change, that's why it's crucially important it's communicated in the right way.
We'll help you put people at the heart of your communications. We're all human and we all react better when we know how change affects us and why.
Whilst it's pretty instinctive for us, we'll get you thinking how you're going to do that.
We can help you improve your change communications by coaching leaders on how to manage employees' negativity, advise on – even create – the messages coming from the leadership and create a shared vision of how the changes will work. And we'll be with you all the way to provide advice and support to maximise the impact of your messaging.
Open-ended communication is an important tool in organisational change too. Rely on our expertise to create the most appropriate forums – from internal newsletters to a fully fledged intranet and all points in between. When employees see the bosses are involved and interested in their opinions, they are more likely to be receptive to what's being proposed.
Of course, change can generate publicity – good and bad – outside of a business or organisation, so our expertise across the whole spectrum of PR is invaluable.
Get in touch
Contact Cornerstone to find out how our strategies go over and above to implement creative ways of influence and change PR to help and support the marketing of your business or organisation.